Back in the day there was a local repair garage that had more than one wrecker on a Loadstar chassis. I had a diecast wrecker body so I put the two together just to get the feel for what it might look like.
Initially I had glued in a strip stock frame around the windshield for the glass to sit against but in studying a couple of Loadstar photos I concluded it was all wrong. So I opted for a frame made of brass angle stock soldered together at the corners. One thing I noticed was that the top of the cab at the windshield line was a lot more squarish than what I had done. In making the brass frame it forced me to extend it forward a bit at the top. In turn this allowed for some filling and reshaping which eventually will lead to a better overall look. The pesky part is going to be in finding some clear sheet stock that I can heat up just a bit and bend at the corners for installing as a windshield. Some materials I have used bend real nice without crazing and stressing. I may have to buy a new shirt and take the plastic out of the collar. That stuff seems to work the best!!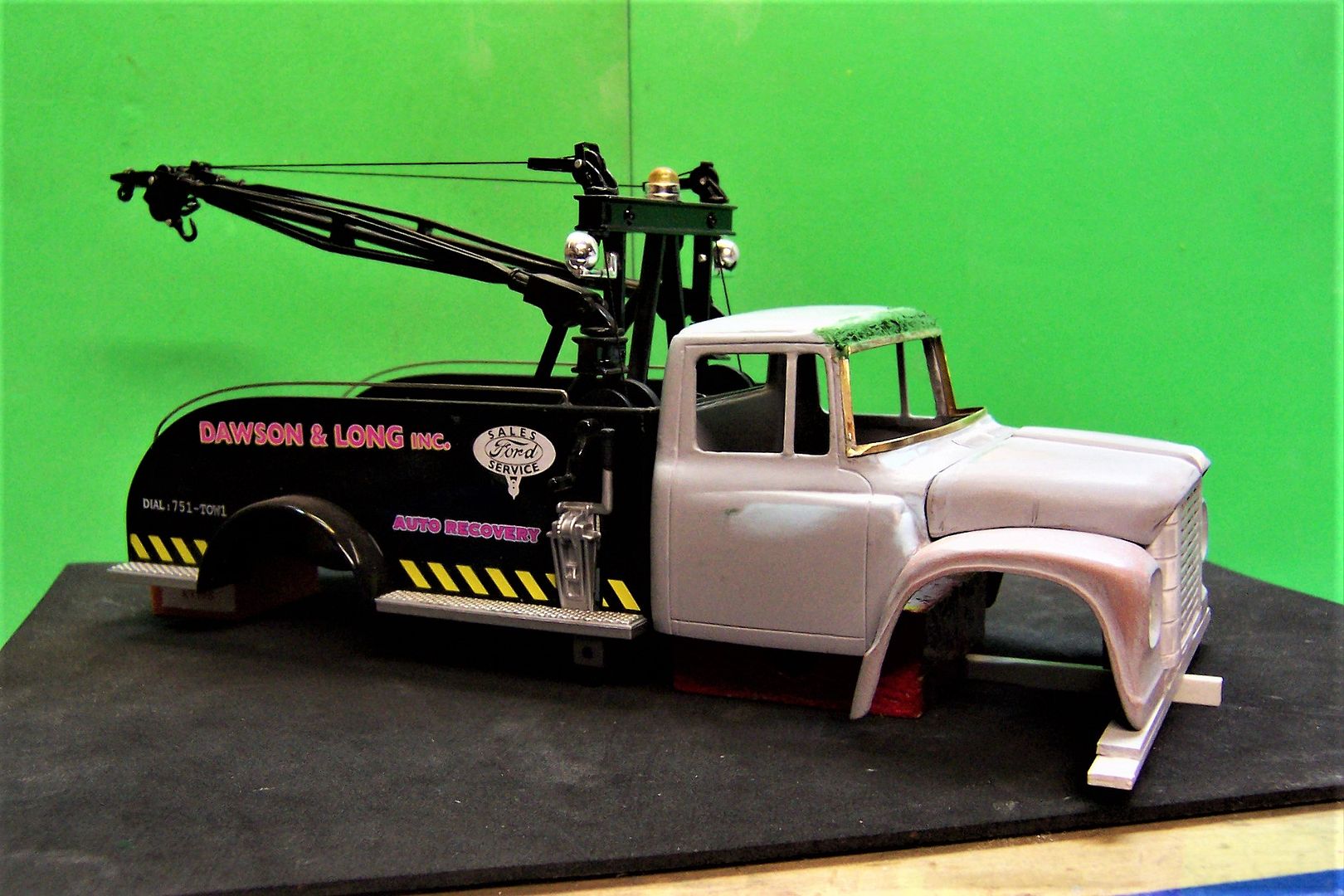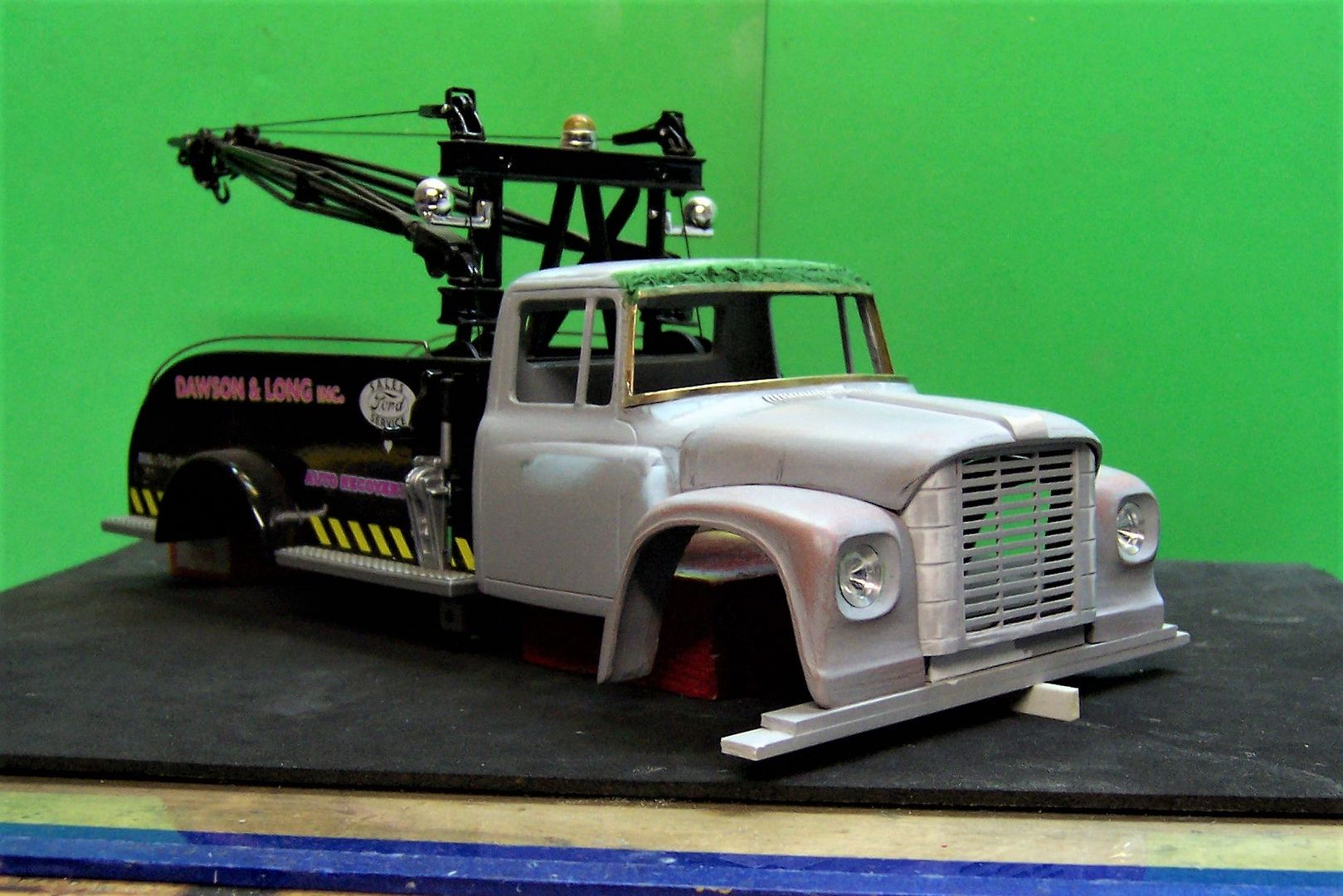 One other thing I did was turn the headlight bezels out of aluminum stock and I notched them inside so that the headlights will fit in with just a tiny bit of two part epoxy. The bezels pop out and it will be easy to cast them in two part resin. The resin could easily be restored to a bright finish using a Molotow chrome pen.