The saga of the shop truck. *4 IMAGES*
Once upon a time, I decided that The CanAm Garage needed a shop truck.
Monogram's then brand new '66 Chevy ElCamino was chosen. Autumn Bronze was the colour of choice and it NEEDED a Gibson 454 Big Block.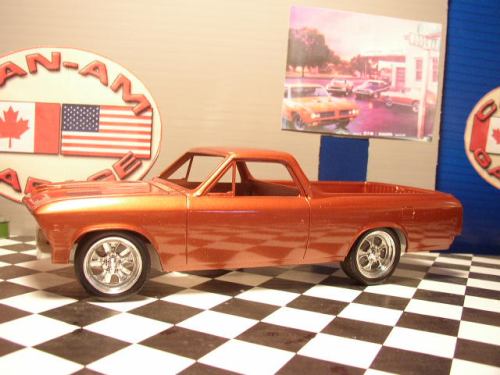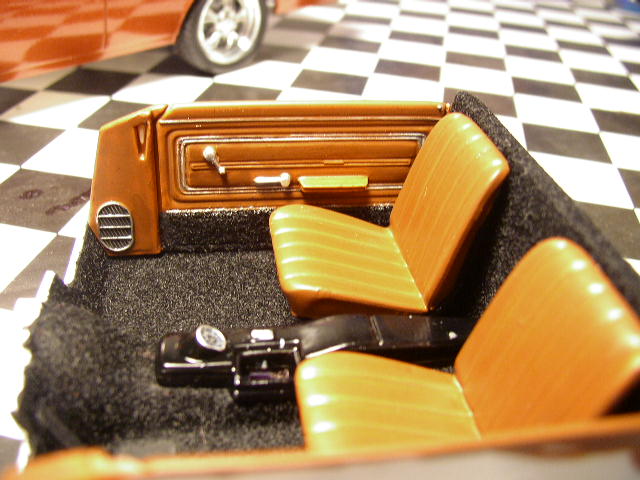 Problem. The Gibson Rat will not fit under a stock hood.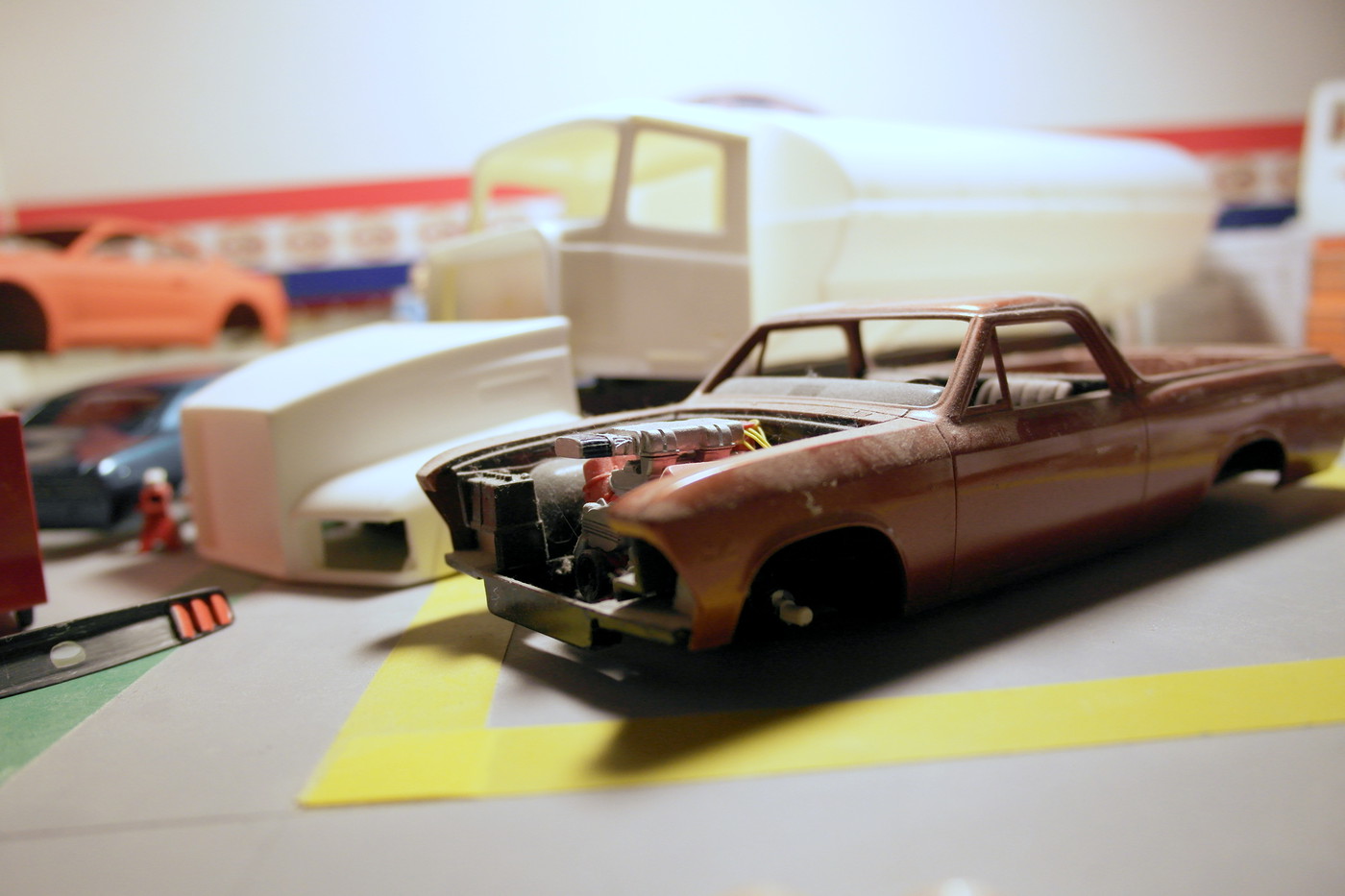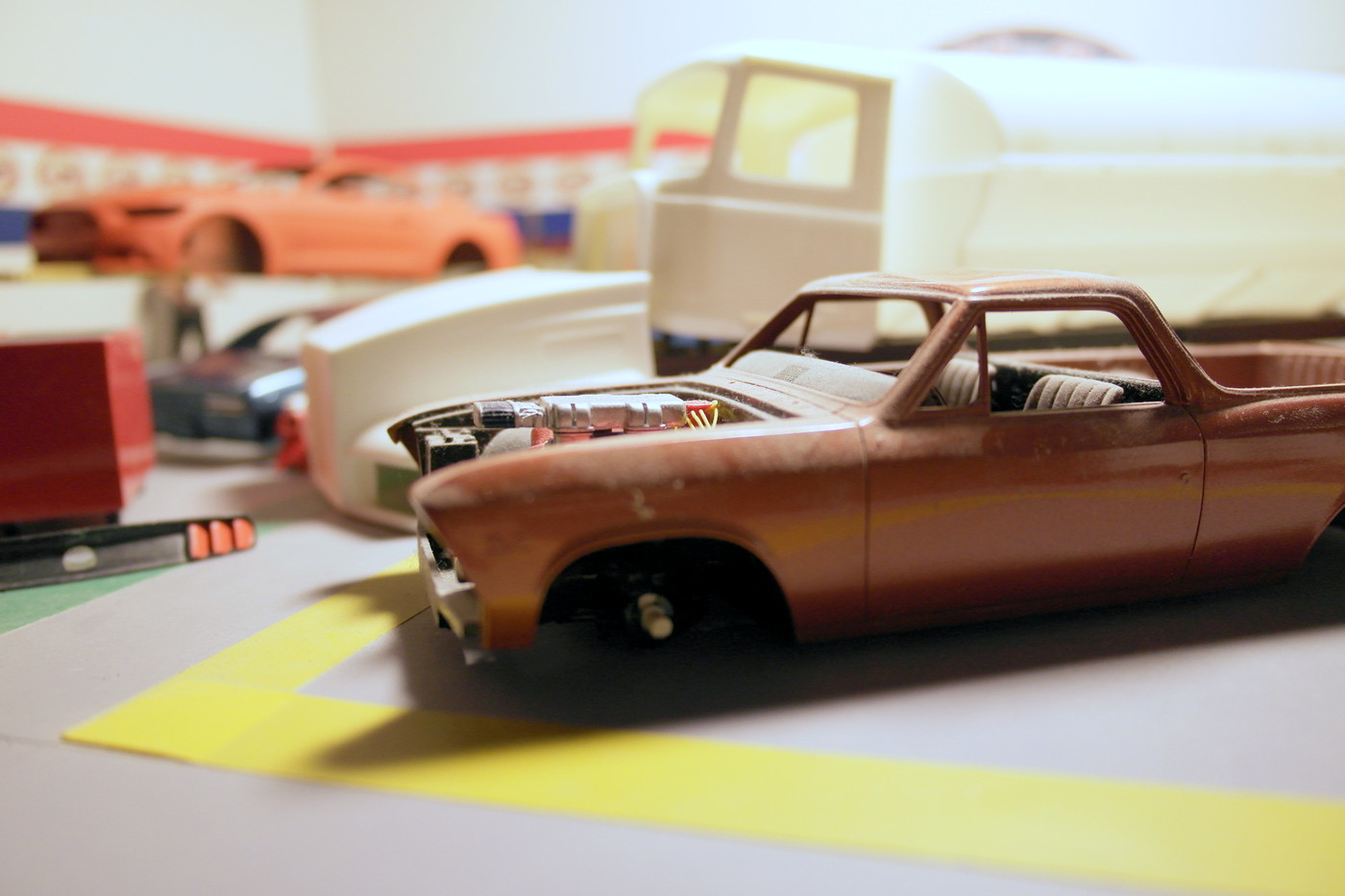 Not a Rats chance that it will fit.
So, I open the floor to suggestions.
Would a cowl fit?
Should a custom hood match the factory colour?
Should I just forget the big bad Rat?
John