It's been a really long time since I've done a Random Photos post, partially because Cristi and I now have a two year old gearhead Max Darby in the family, so I think it's high time to get you guys back up to speed.
Father's Day 2017, Max sitting in my dad's old leather office chair at my 1962 Workbench.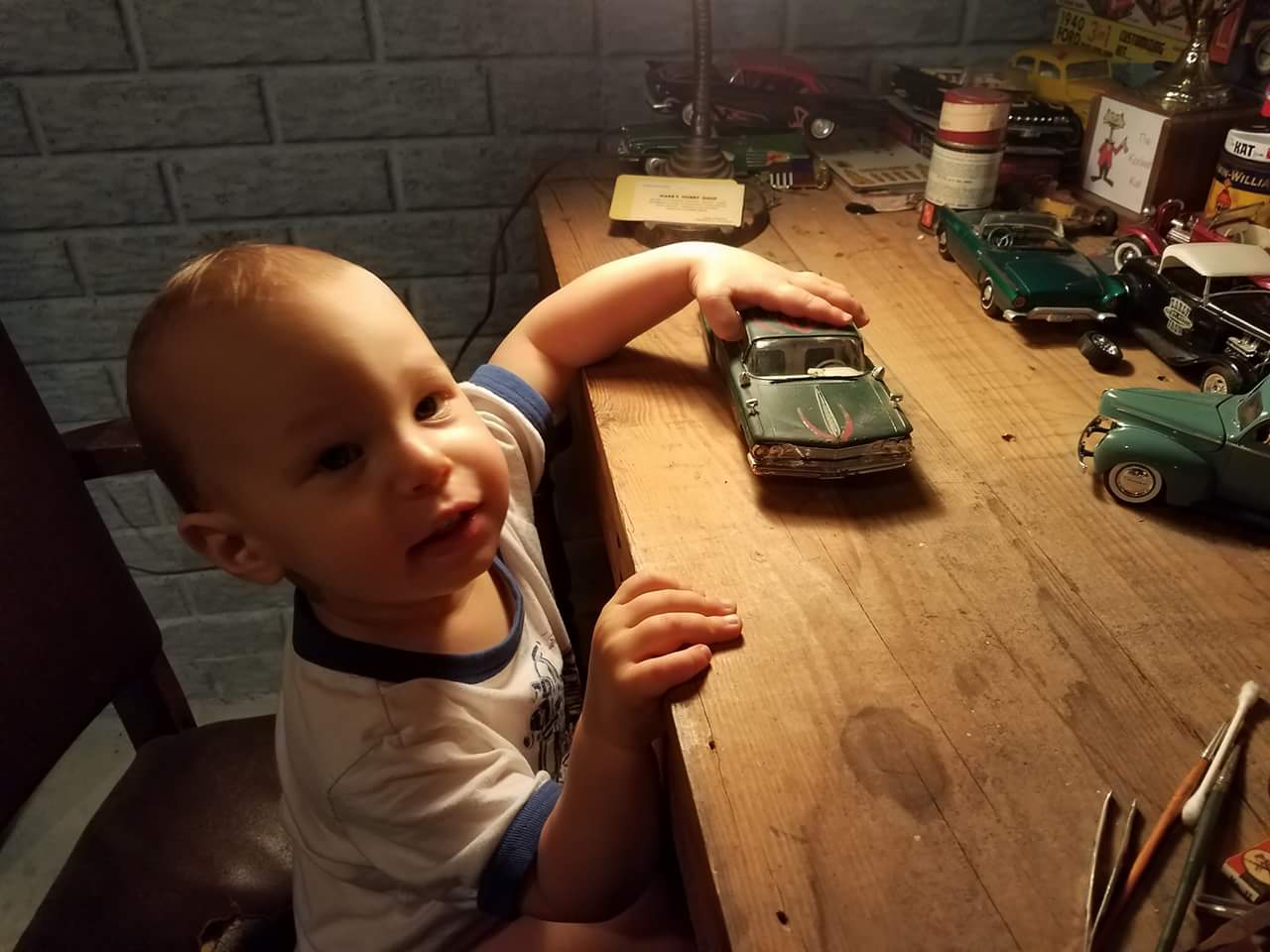 The "Koolest Kat" Trophy" has moved on to Marty Neyrinck, the current keeper. Congratulations, Marty!
Monogram Woody Wagon Clone
The minute Green Onions comes on, Max's ears perk up and he comes running....
A Kookie Tribute, albeit with an Olds engine instead of the Caddy...
One of my other babies is the promotion of America's longest highway. Historic US 6. For the past 7 years we've put on a classic car cruise across the Iowa portion.
Dahl Ford Old Cars Home
One of this year's stops was at the Dennis Albaugh collection. He has one of every year Chevrolet convertible from 1912 to 1975. Dennis rarely opens his doors to the public, but one of our people got lucky.
2017 River to River All the Way Club
Now after all of this, you may be wondering which one of us took these photos....
You might even wonder which one of us is posting...
Max isn't saying...