Don't know about y'all, but I had a pretty darn lucky Friday the 13th..... *PIC*
After work, today, I stopped at an estate sale, as you never know what you might find.....
Anyway, scored a few vintage rebuilders.... And a couple other interesting pieces.....
'60 Chevy pickup....
'60 El Camino.....
'60 Mercury convertible....
All are pretty rough, but there is enough there to suit my build style.... (NOT F/S!!!!)
In addition the trio above, I also got this very early Revell 1917 Model T coupe.... It is somewhere around 1/16 scale....
Finally, while it's not a model, I just couldn't resist this pressed steel International Scout.....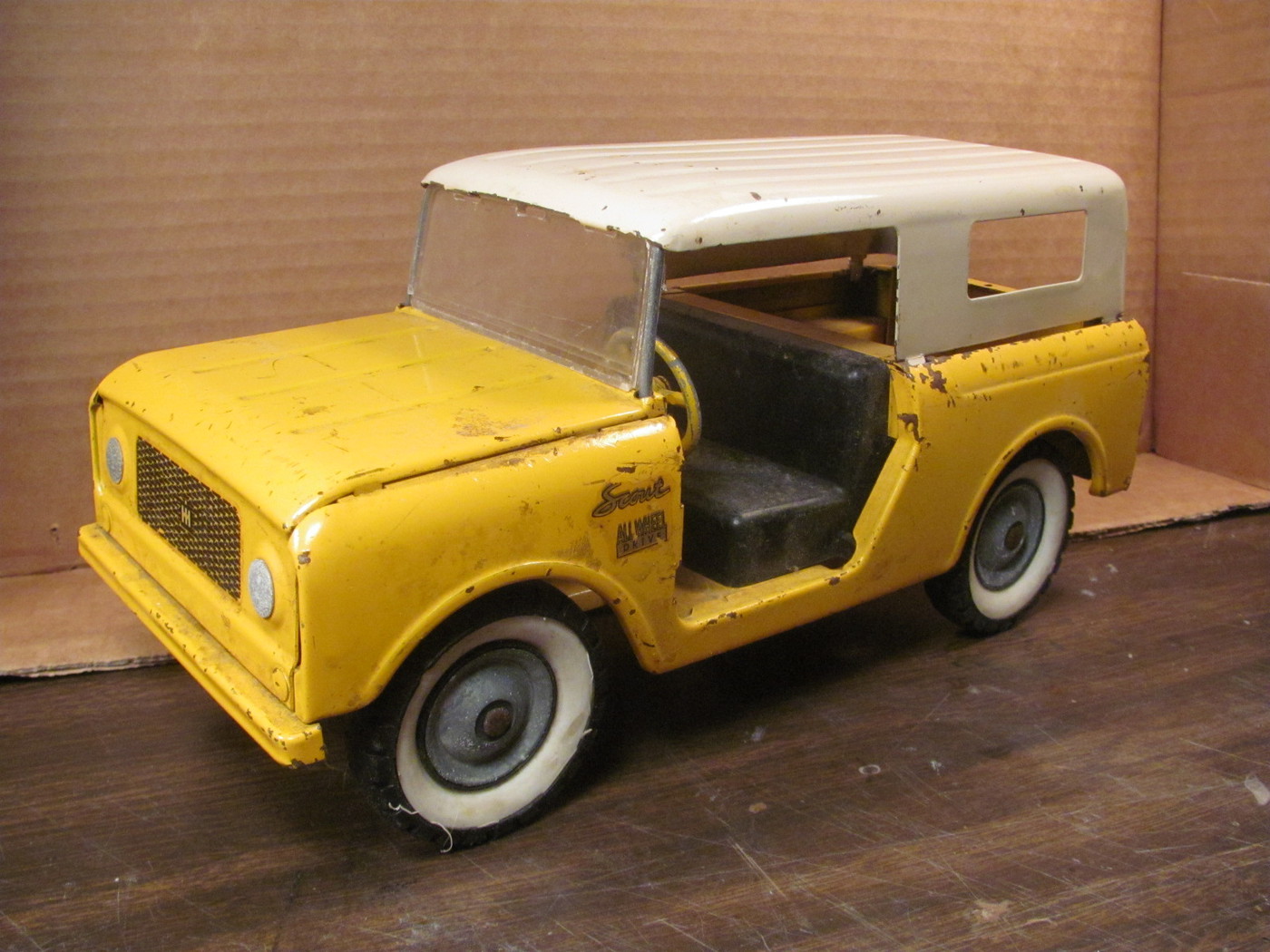 Don't think I hurt myself, at a tick over 40 bucks for all of it.... like i said... I had a pretty Lucky Friday the 13th!!!