Well, in that case.... *PICS*
....this is, I guess, a "Revellogram" kit, but still one of my favorites. I started a drive in Scale Auto to encourage release of a Chevy Caprice police car. I called it "Project Caprice." At the time, I didn't know that Chevy was about to move from the box Caprice of the late '70s and '80s to the "Namu" Caprice, but Bob Johnson told me that the letters they got convinced them to take a look at the idea. And this was the result.
This was a molded-in-orange test shot that I used for the first look story after the Caprice was announced. It had no chrome, so I had to use Baremetal to foil the grill and wheel covers. Paint scheme isn't quite right, but I was still pretty happy with it.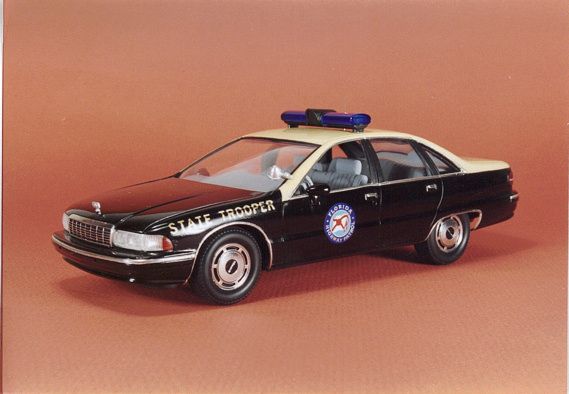 And there were others, most of which were built for stories or book projects.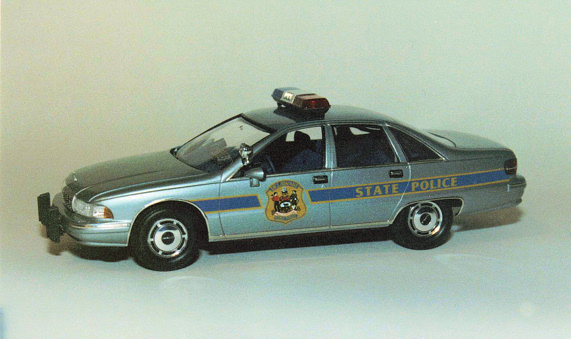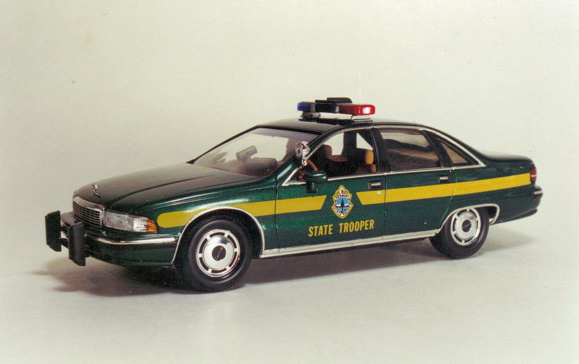 This is not an Impala. I revised the wheel openings and was just re-engraving the taillights when the Impala came out, so I used those.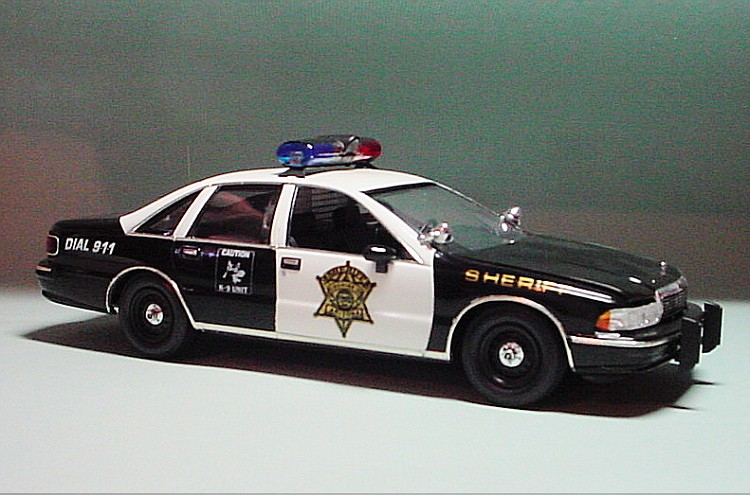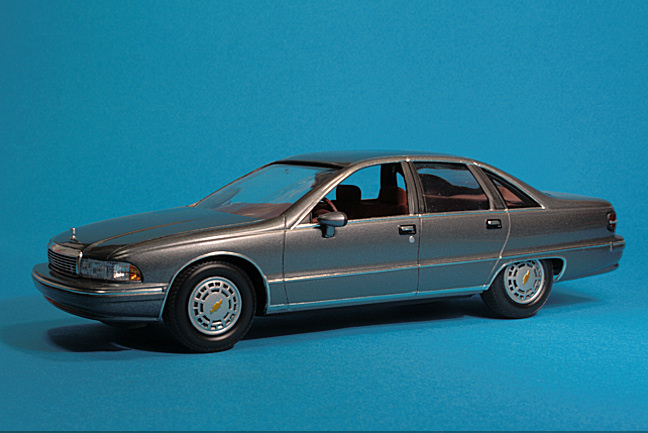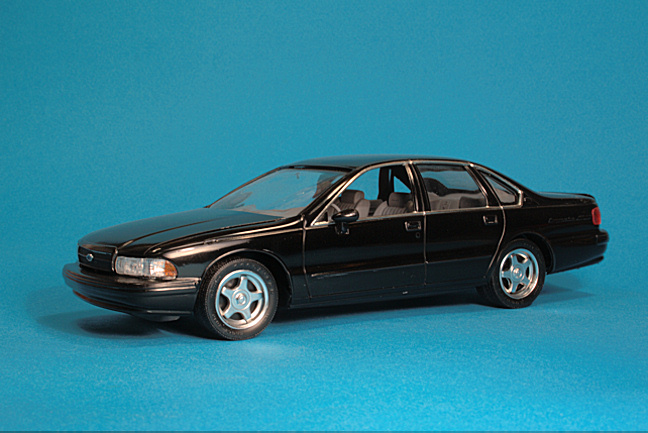 And lots of projects still to complete....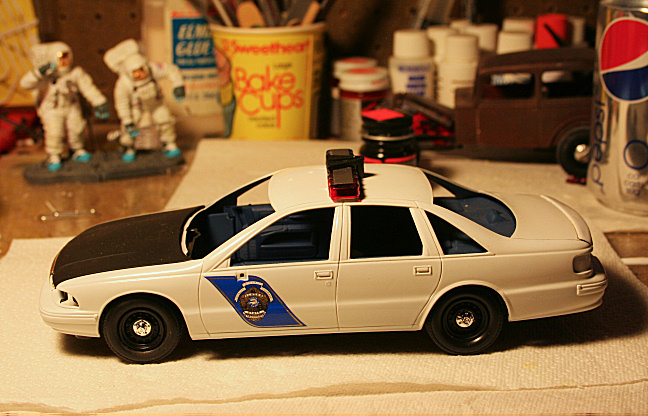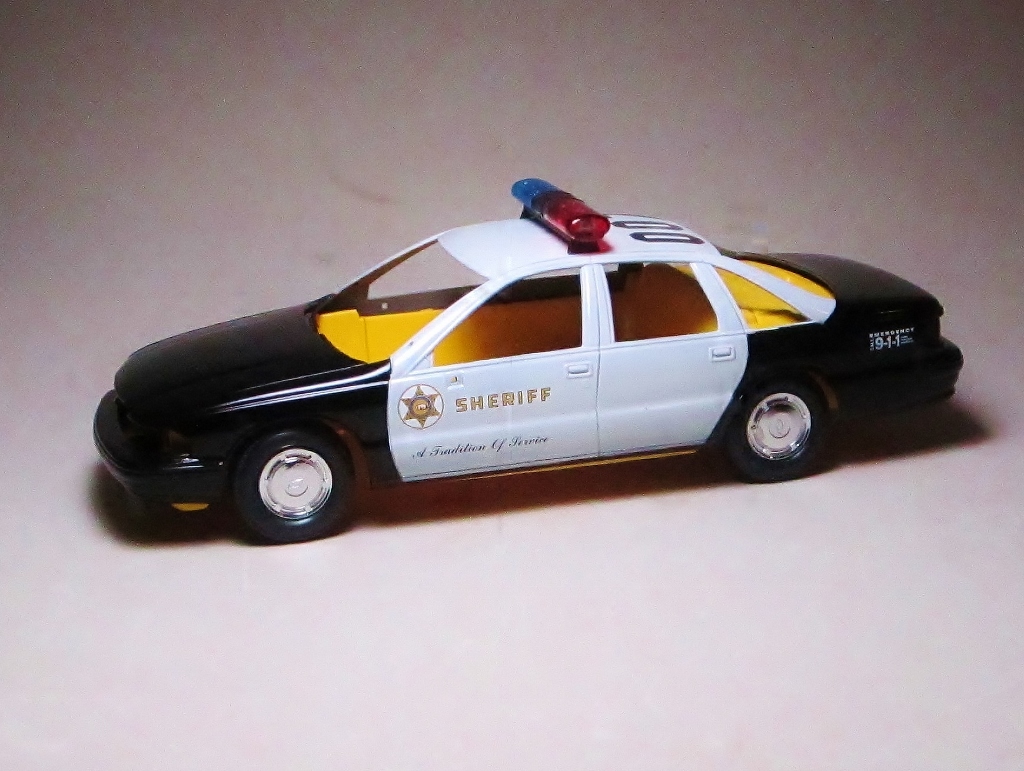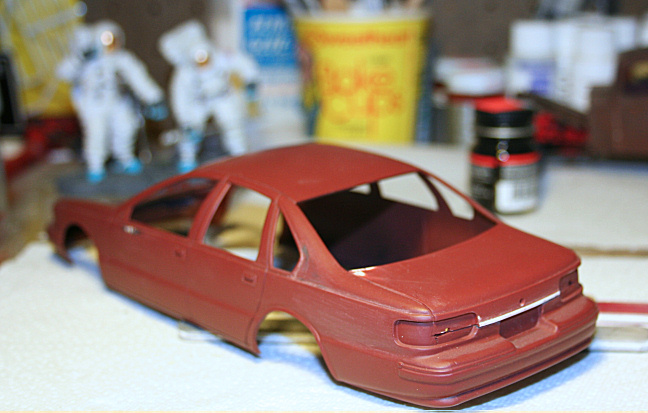 A little craziness now and then....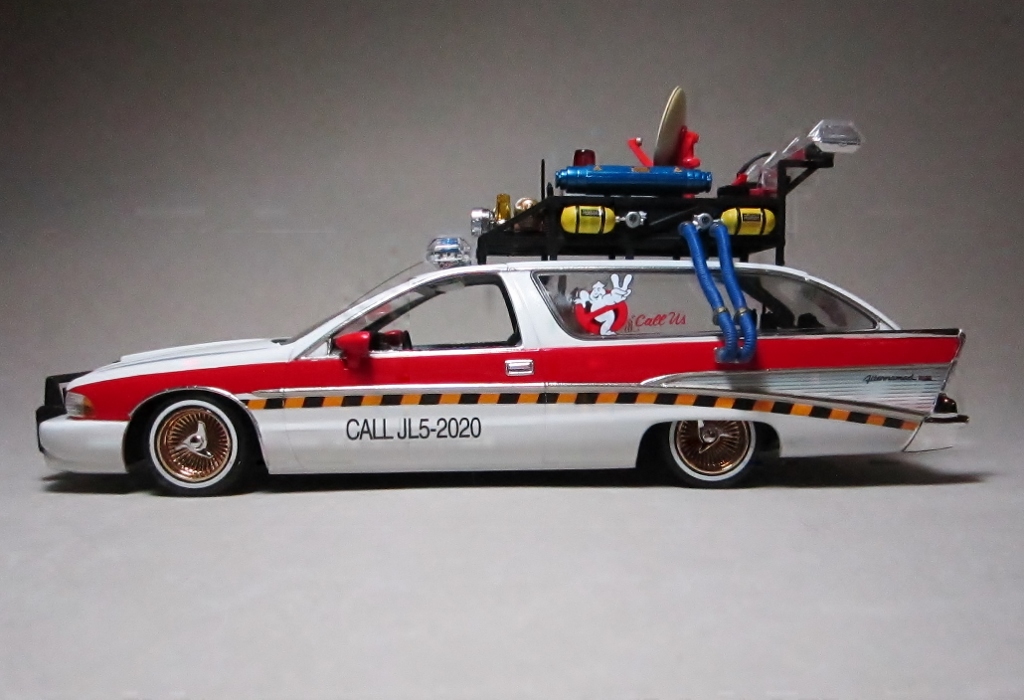 And one of my favorite conversions...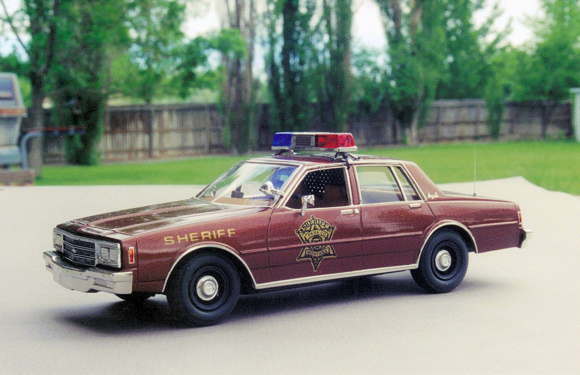 Thanks to everyone at Revell USA from Bob on--thanks for all this joy.
Terry