Here's some more shots of the Ectomad. I had to cut down the roof rack and work to make it fit the curvature of the Chevy roof. And some of the components on the roof rack are little bits and pieces from my parts box. Don't know where they came from. Just being silly....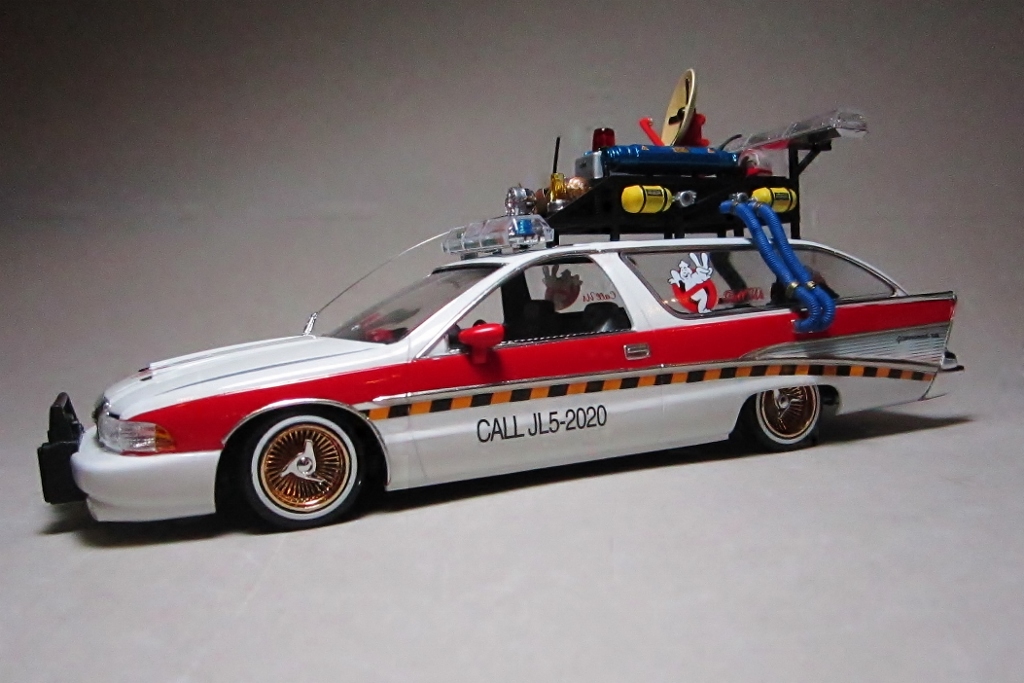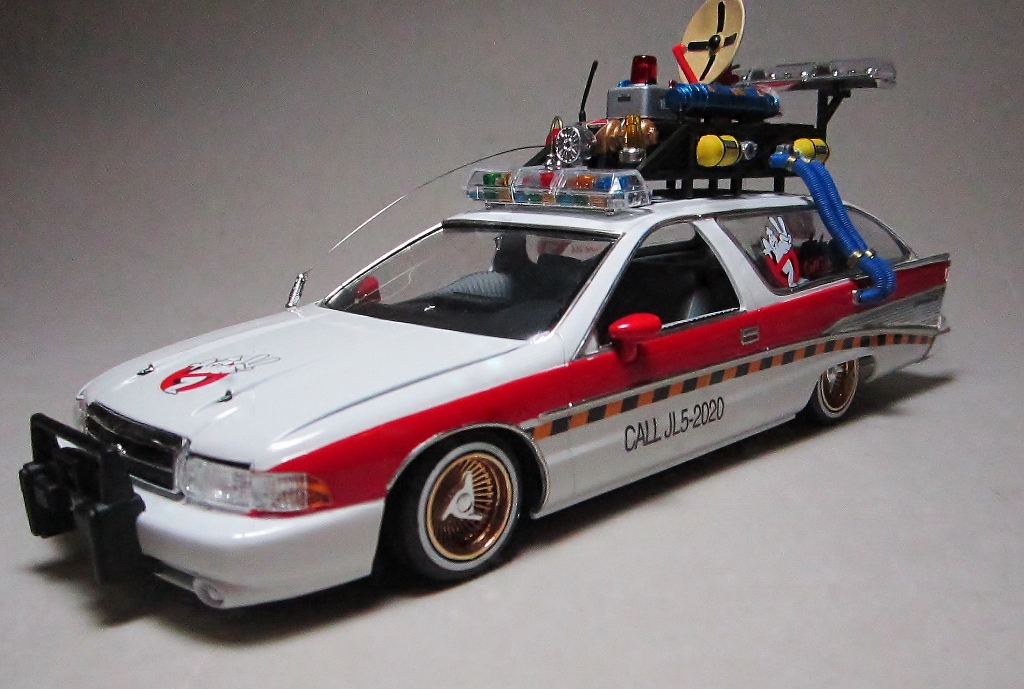 The push bar came from the Caprice police car kit.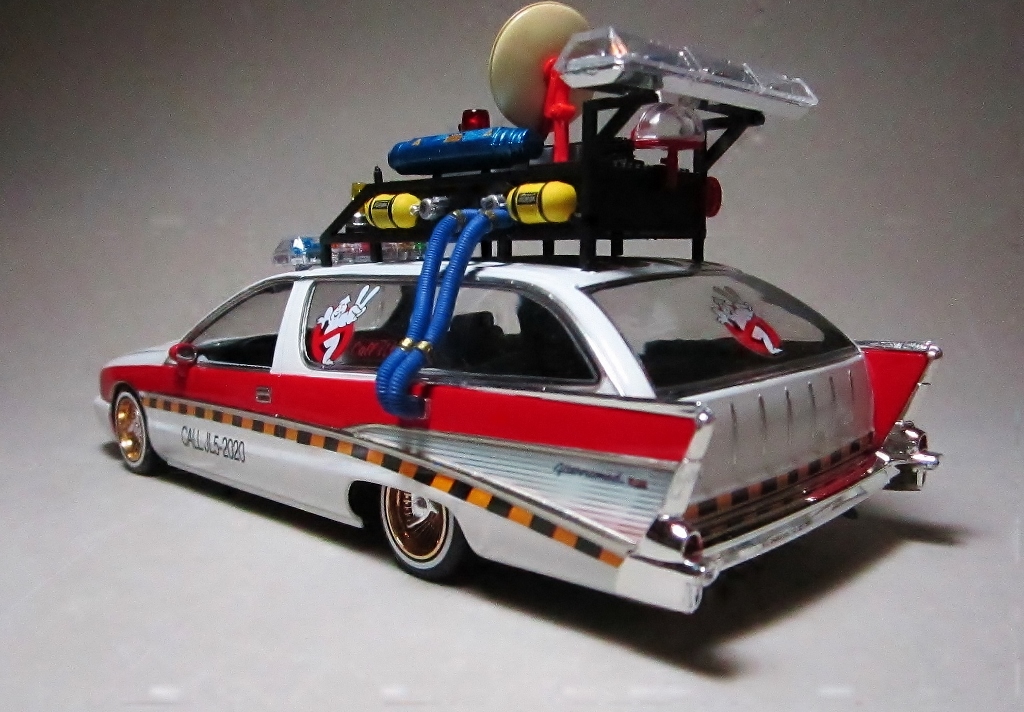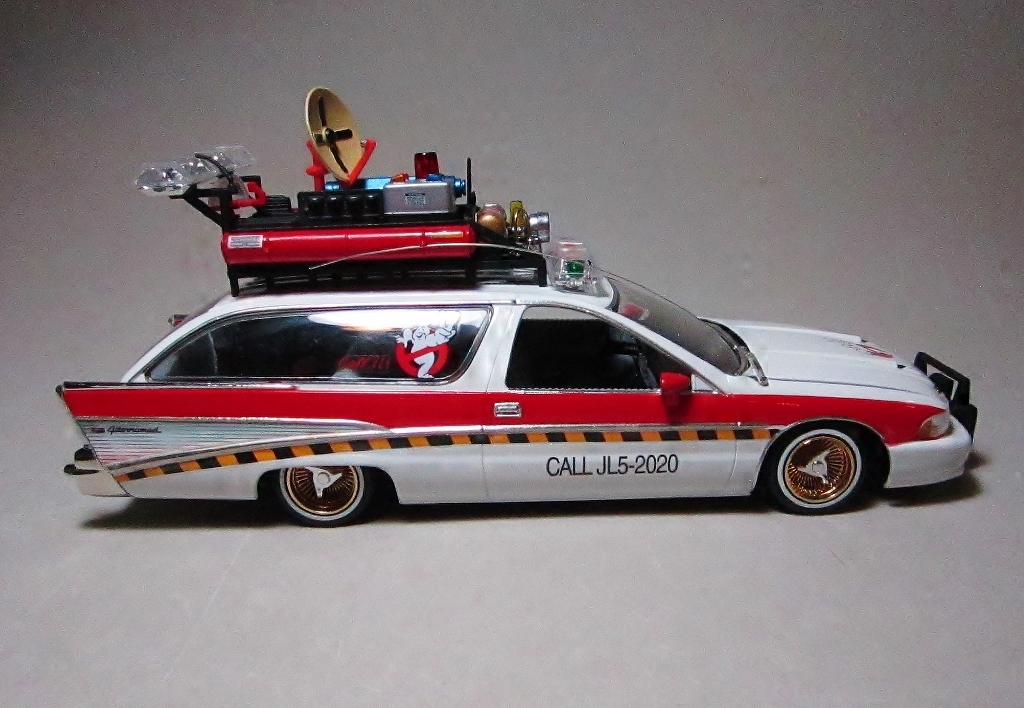 Those are all the photos I have.
Have fun.
Terry