I've been too quiet since last Thursday but now I've got a Spoon Test to show. *3 IMAGES*
On Friday, Sadie and I jumped in the Mustang and went to visit our friends North of Kingston, ON. So no modeling got done till today.
FWIW, this spoon test was done to accomplish two things. - To see if the pearl white and blue look right together and to check for paint compatibility.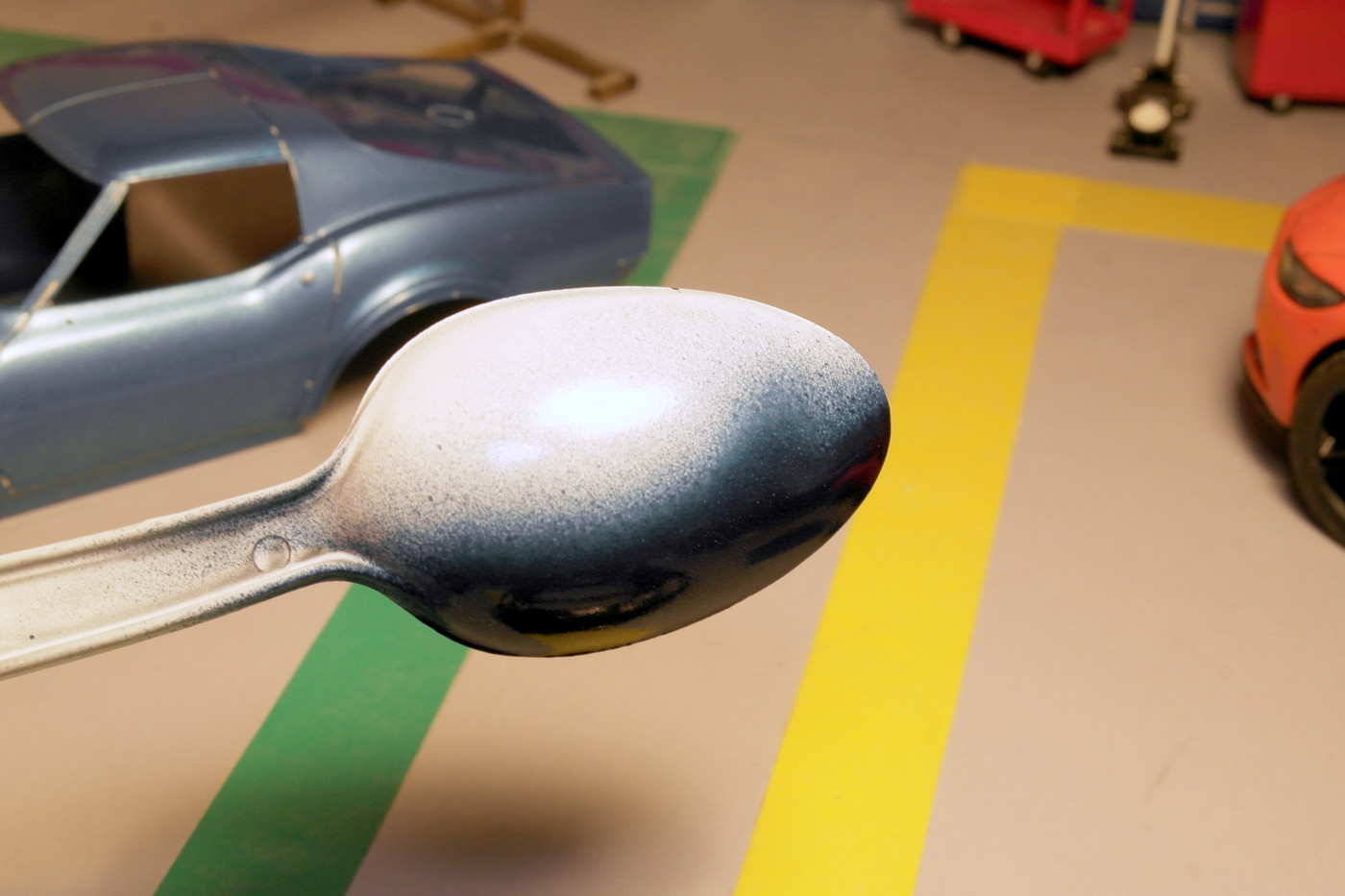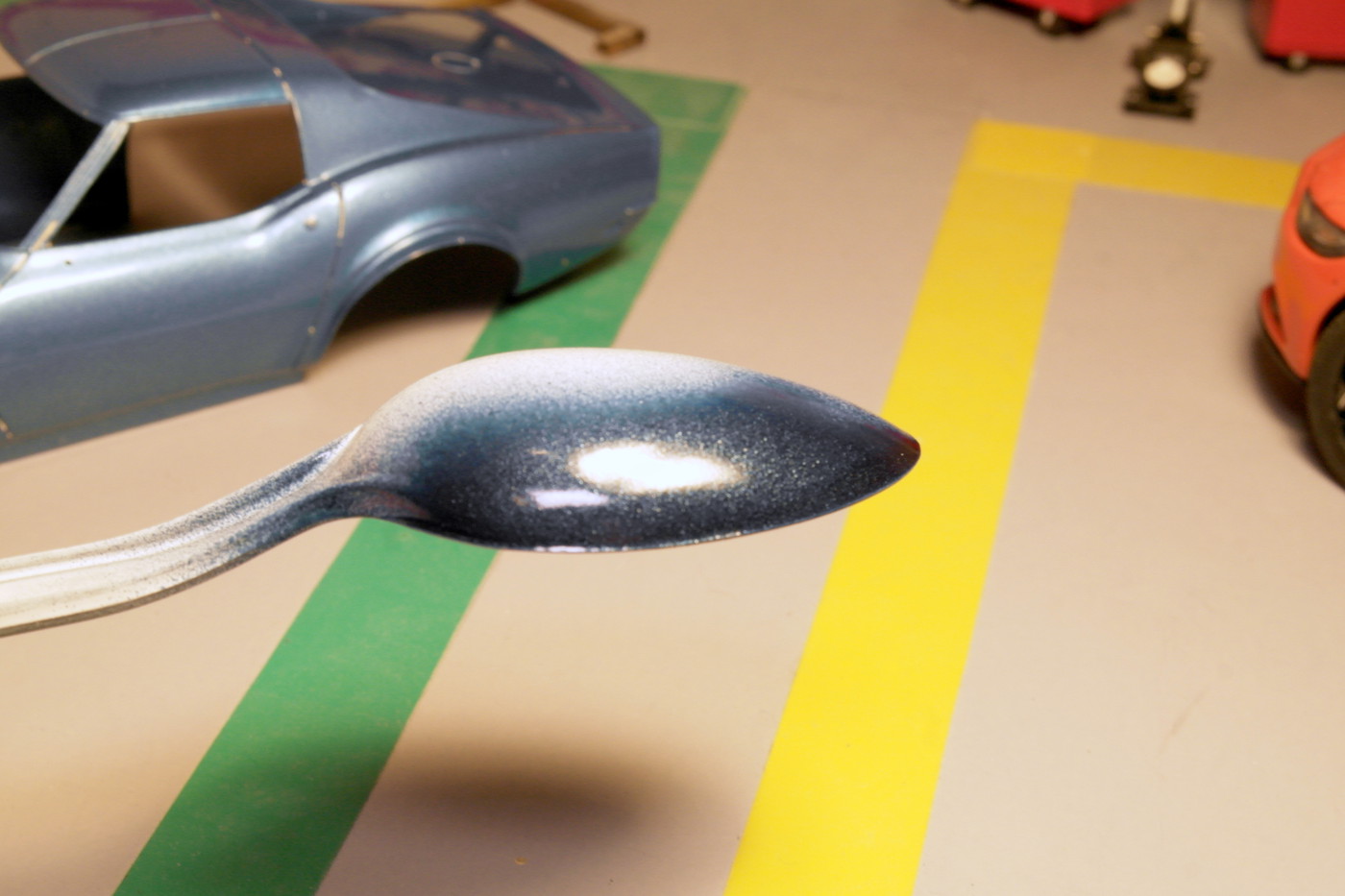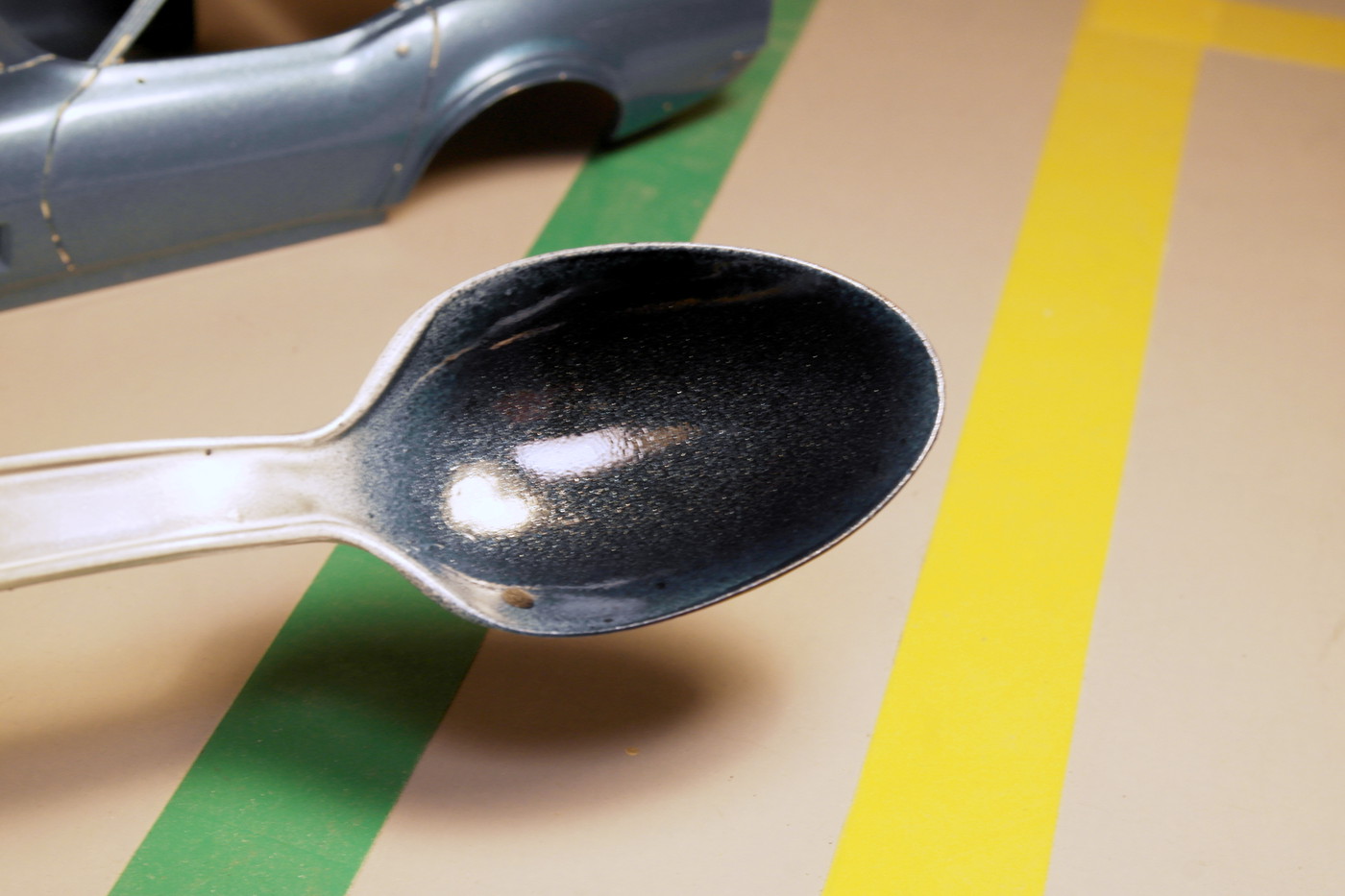 Paints used in order of application.
Krylon grey primer
Tamiya Sprays Pure White
Tamiya Sprays Pearl Clear
Scale Finishes Mako Shark Blue
Testors One Coat Wet Look Clear.
Only the blue was airbrushed on and ALL colours were put on wet/heavy before the previous colour(s) had dried.
Work schedule permitting, the white and hopefully the pearl clear will be on the body by the end of the weekend.
John