An odd '79. I haven't shown before. (Pics)
I probably won't show it again either. Revell's take on a '79 Mustang.
How far had the mighty fallen! I was so disappointed with this kit, compared with the MPC one I bought. The Revell kit felt like a Palmer by comparison, with an overall lack of surface detail and approximating the look rather than nailing it. Revell seemed to be going through a rough patch during the late '70s/early '80s. It did have a full engine (again, approximate) rather than a one-piece insert like the Jaguar XJ-S they tooled about this time. Again, not a patch on MPCs.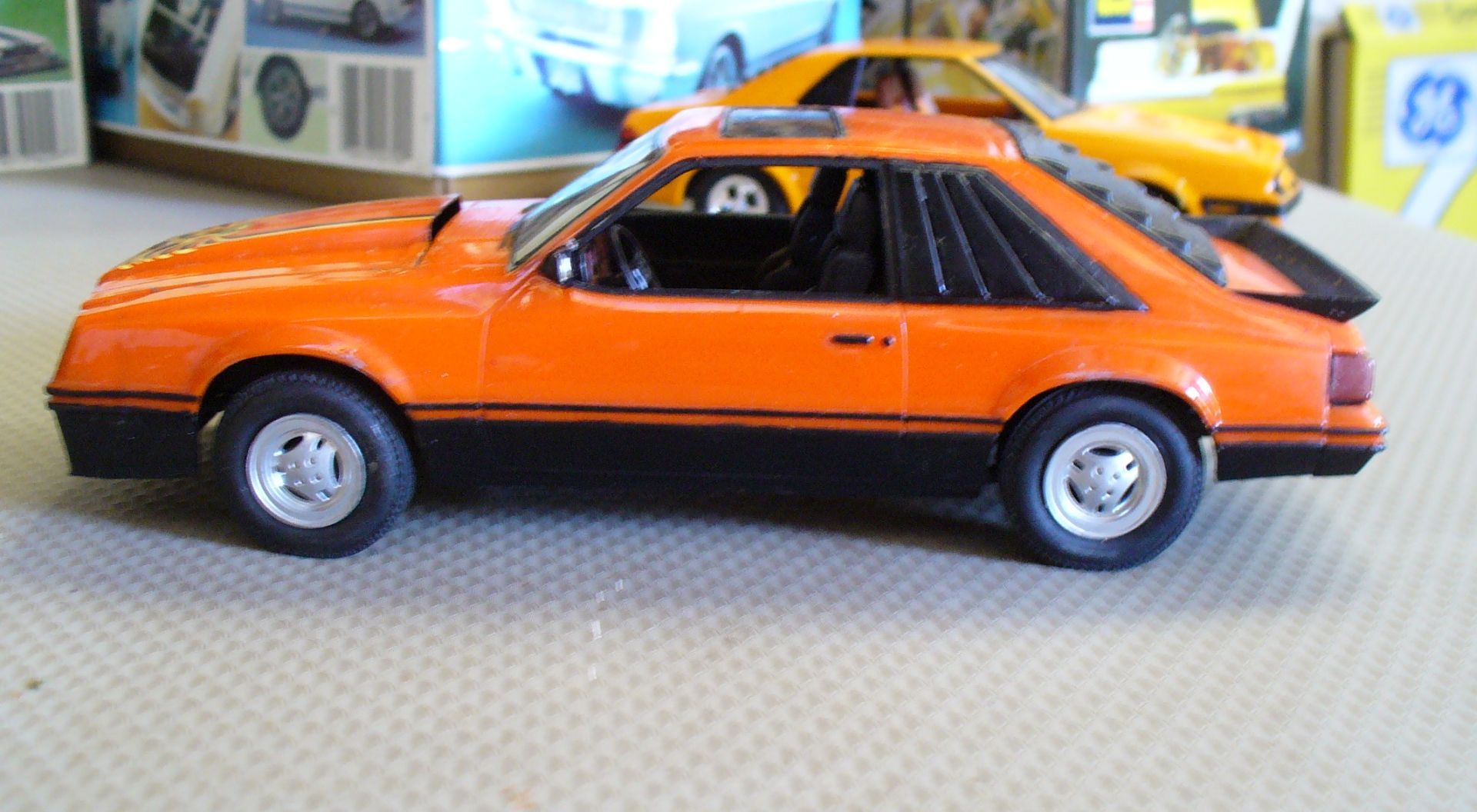 Thanks for looking,
Peter