Hey Terry Jessee, great minds think alike....
I saw your post with your Black Force variant of the Batmobile and it reminded me of this one I did several years ago.
A friend mastered the mask for the front and I made a mold for him. Which is where I got the idea. Having the mask it was a natural to add it to the Black Force.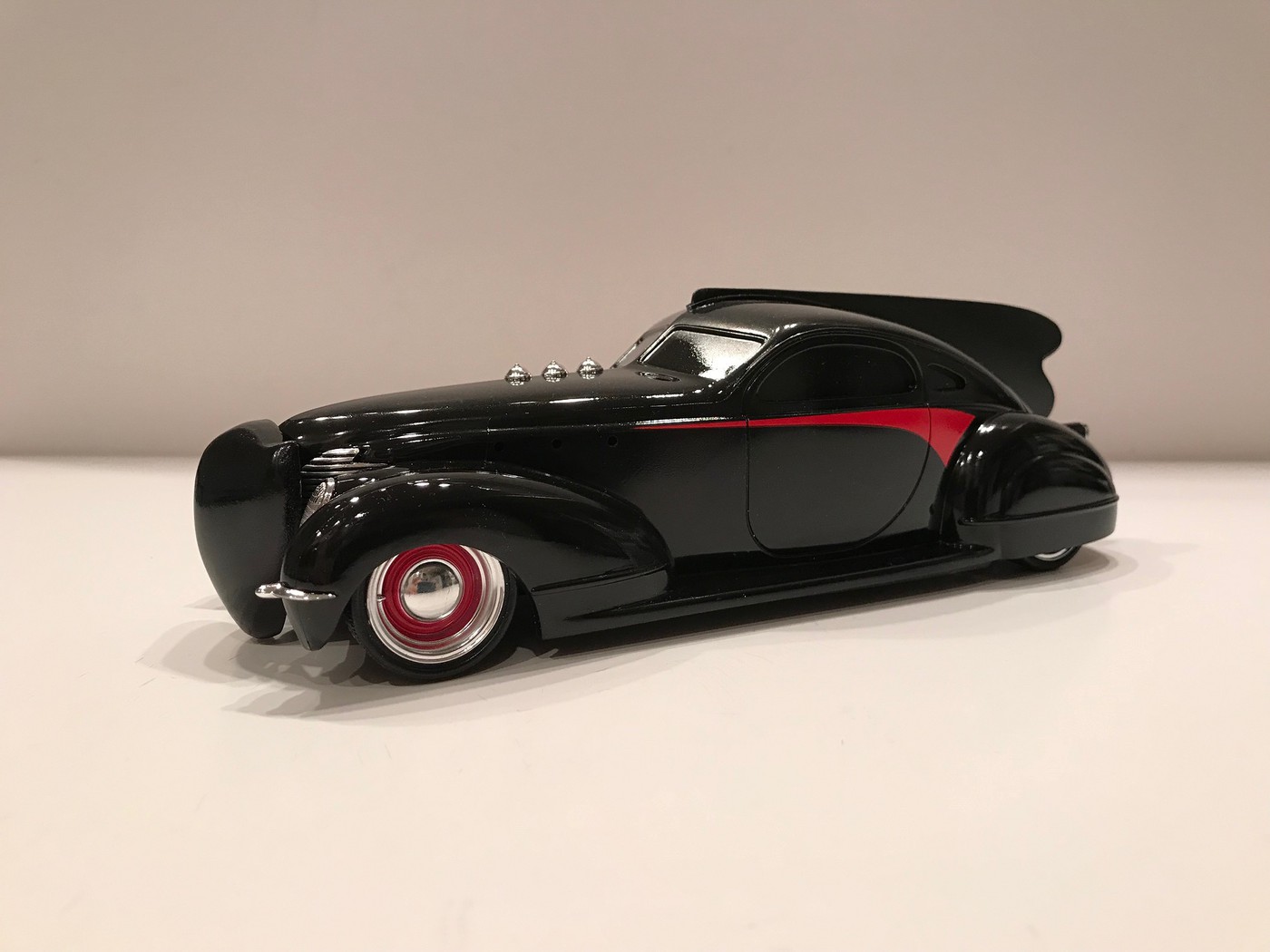 I scratch built the fin.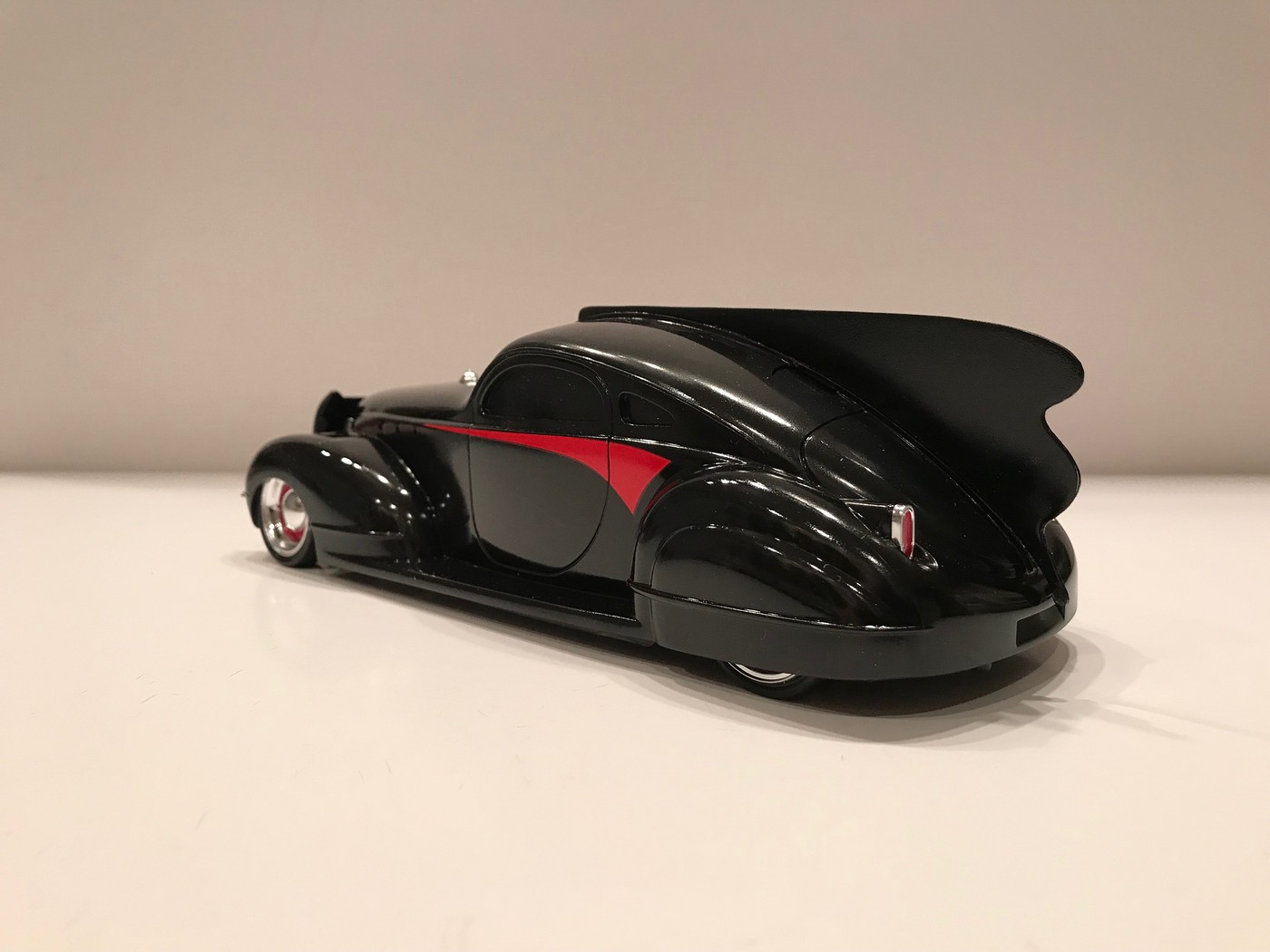 I like that yours has the "eyes". That's a nice touch.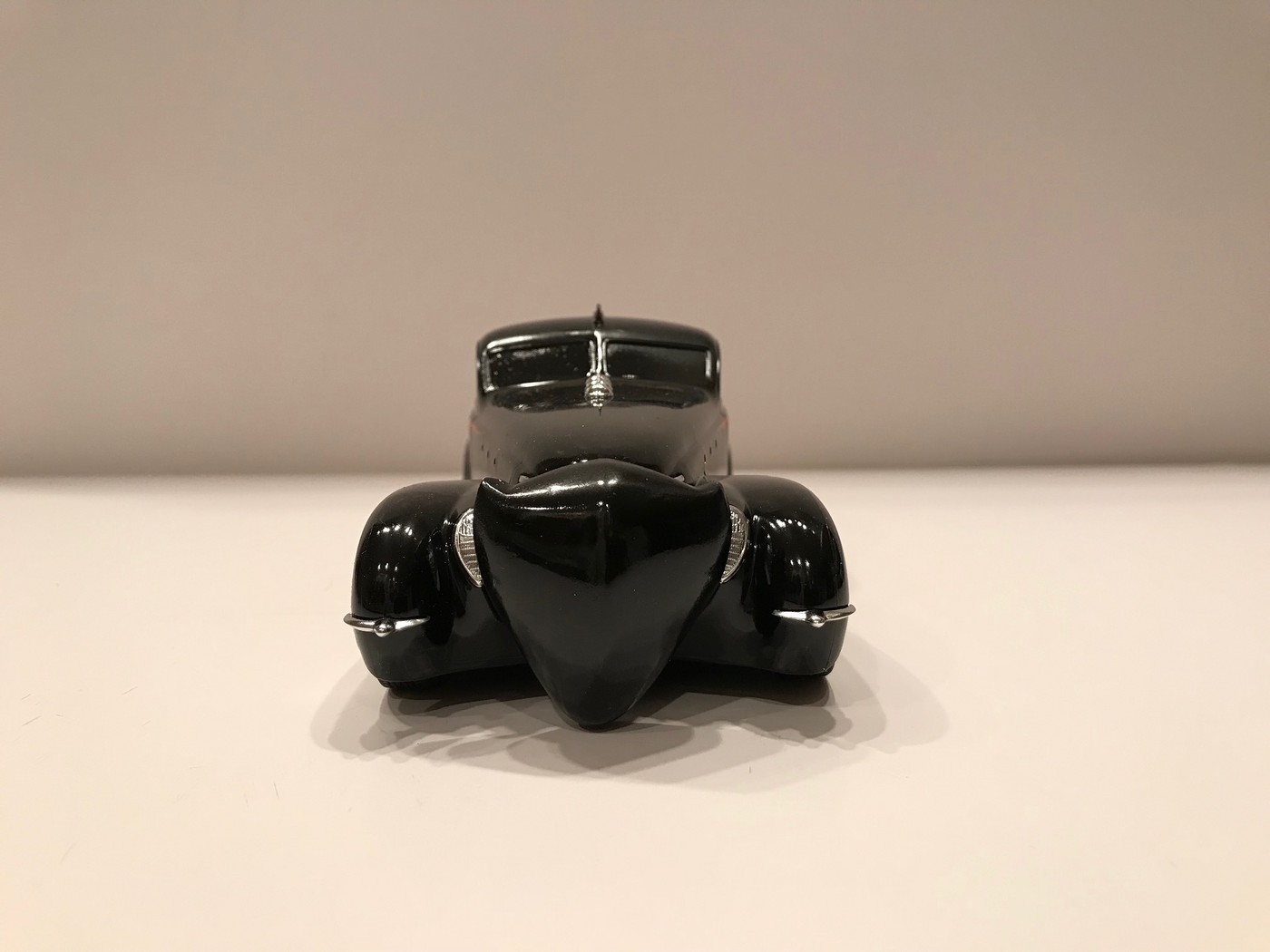 Mine has a functioning battering ram.