To go with my 1970 Monte Carlo project, I'm converting a 1977 Monte Carlo into a 1973. Back end is just about there! *PICS*
The rear bumper still needs a lot of refining. A little more fitting for the rear panel. Then I'll create the tail lights.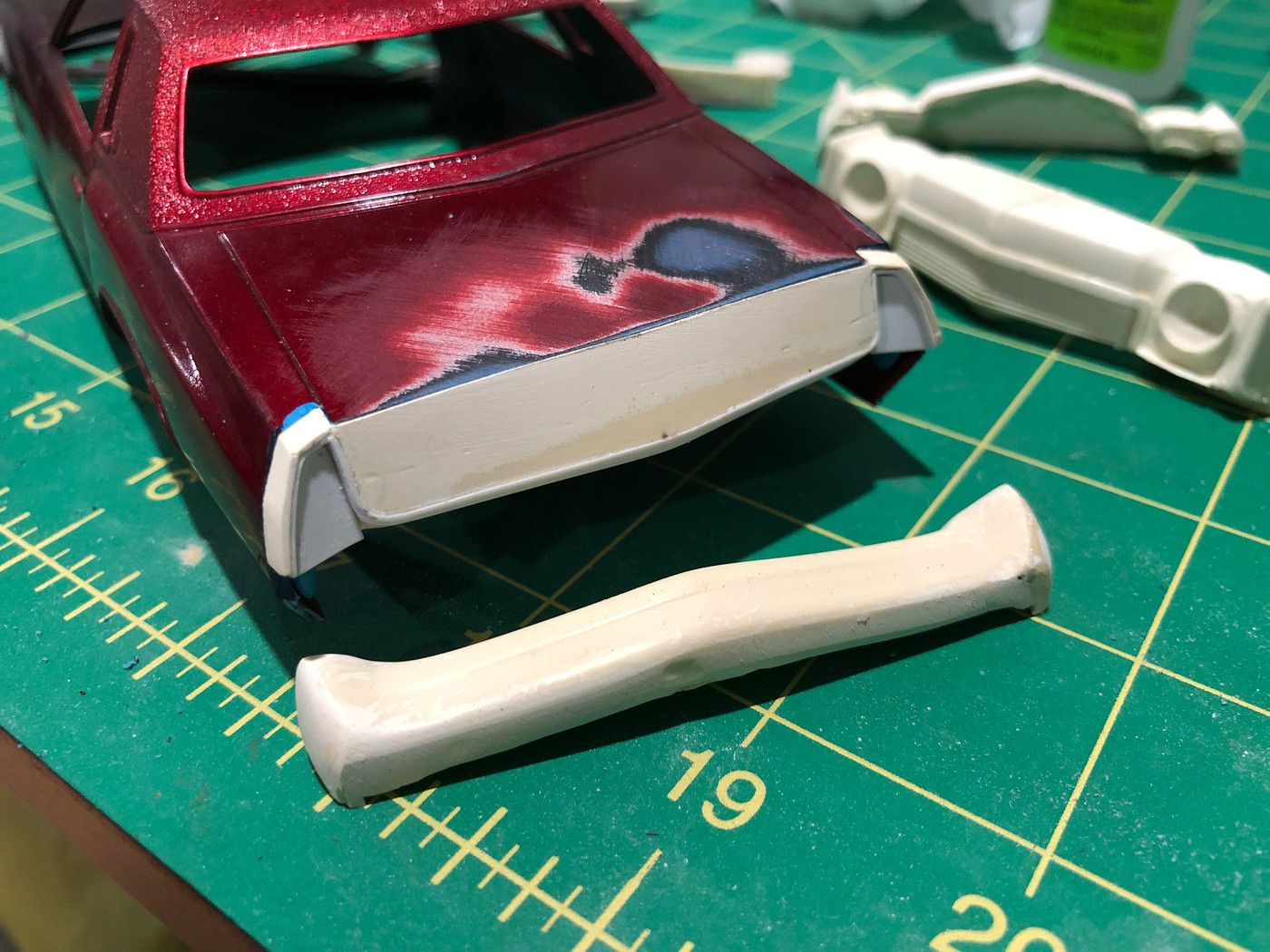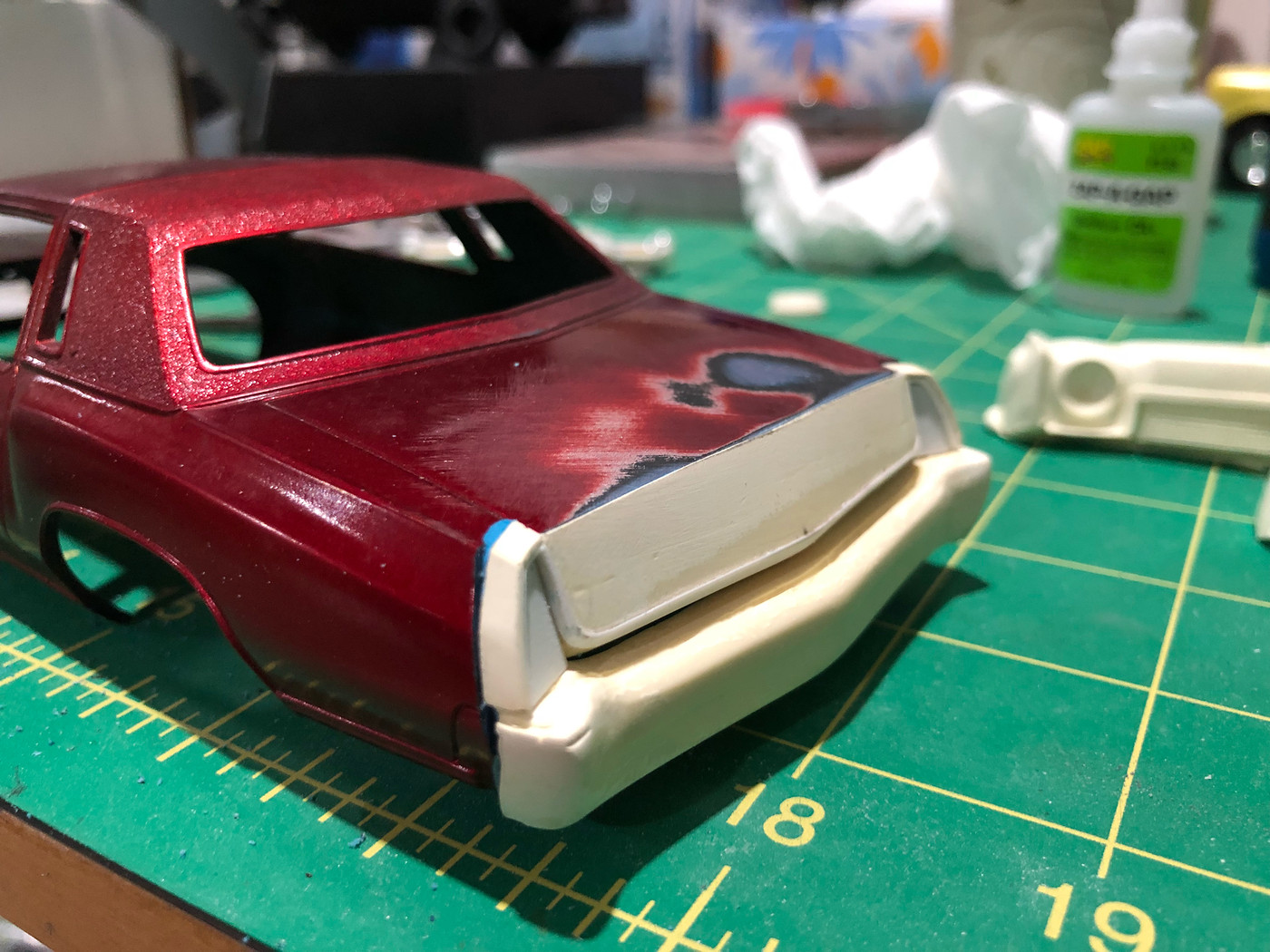 It still needs to go up and in.