I got brave and crazy while working on my Yamaha. *8 IMAGES*
I decided to try my hand at heat staining the exhaust pipes.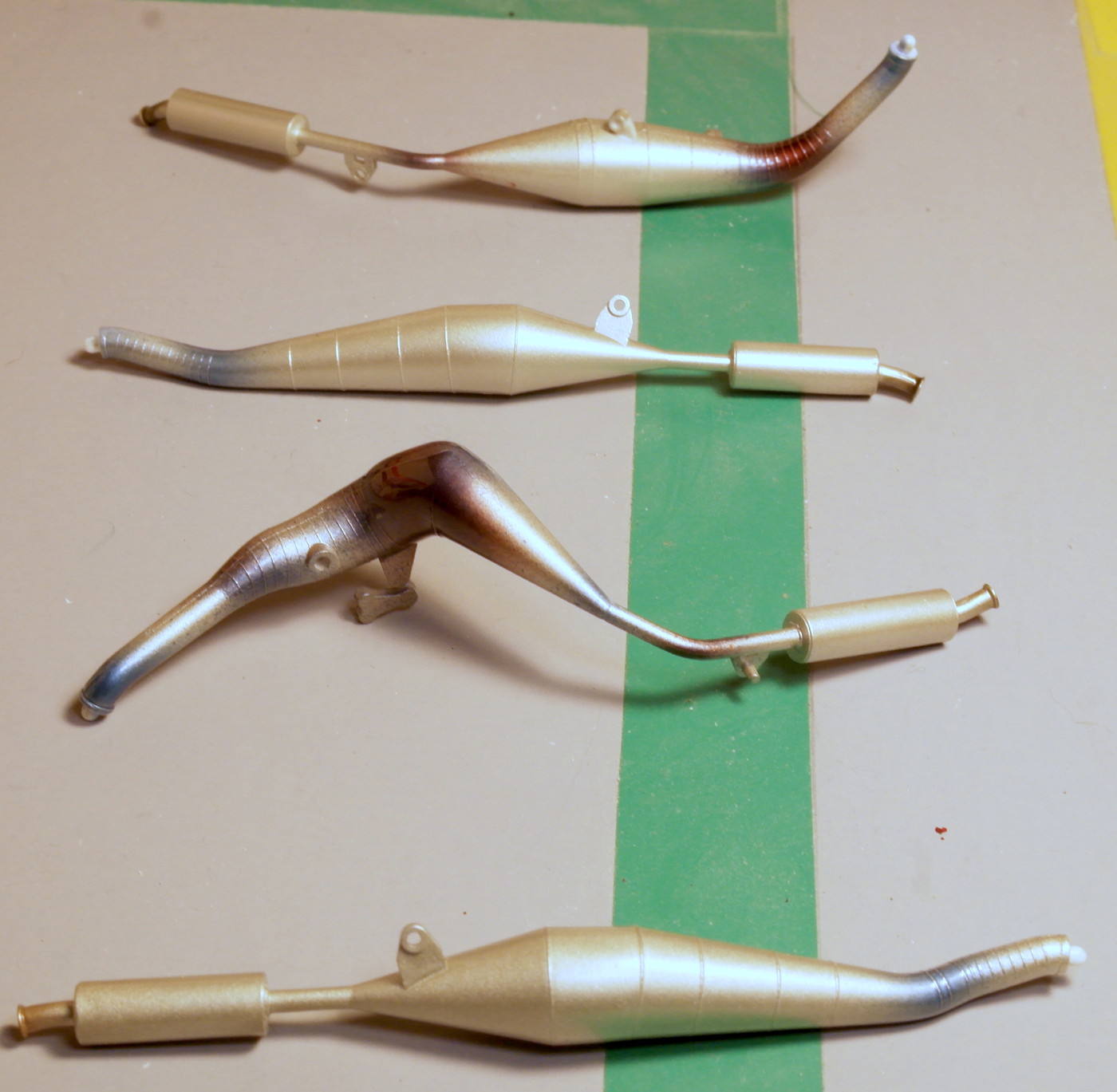 Base colour is Tamiya sprays Titanium Gold.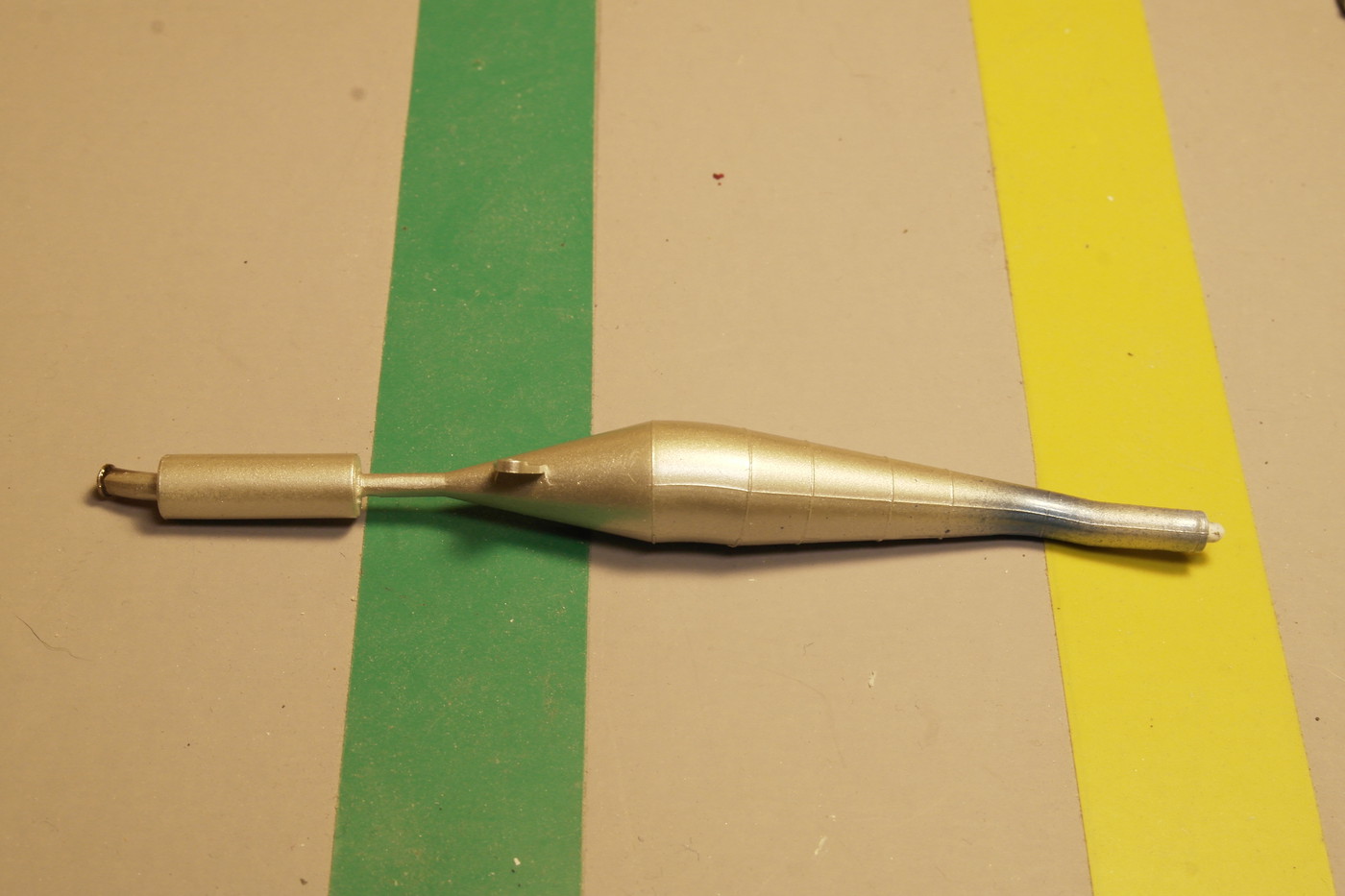 Heat staining was done with Tamiya Clear Blue, Clear Red and Smoke bottled acyrlics that were thinned with lacquer thinner for airbrushing.
John