Hey Michael, I'm currently working on an old MPC '71 Firebird, and I used the chassis and the engine bay from the AMT Camaro and things fit surprisingly well. It looks way better than the old one-piece kit part.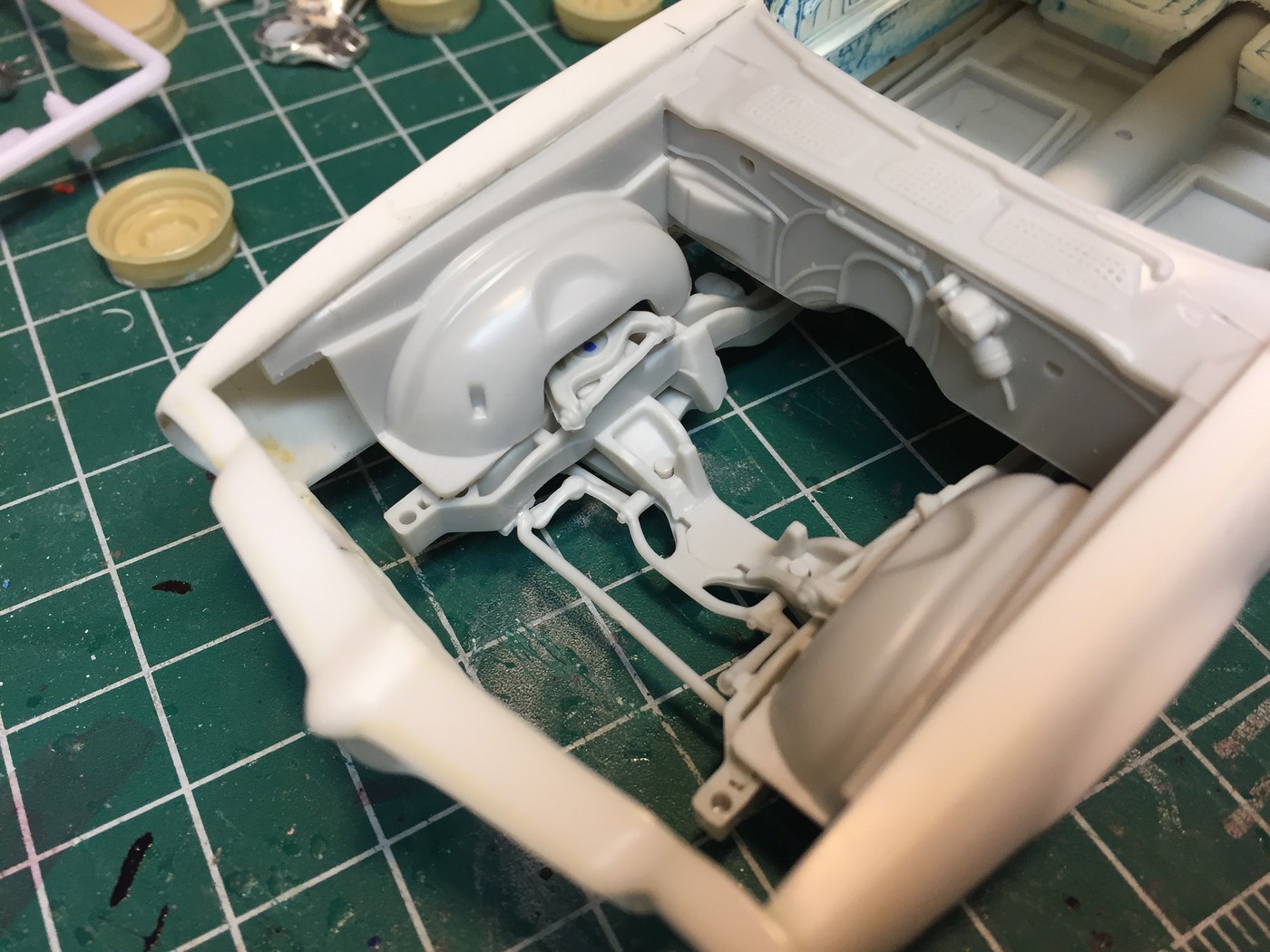 Here's the engine bay before I sprayed any paint.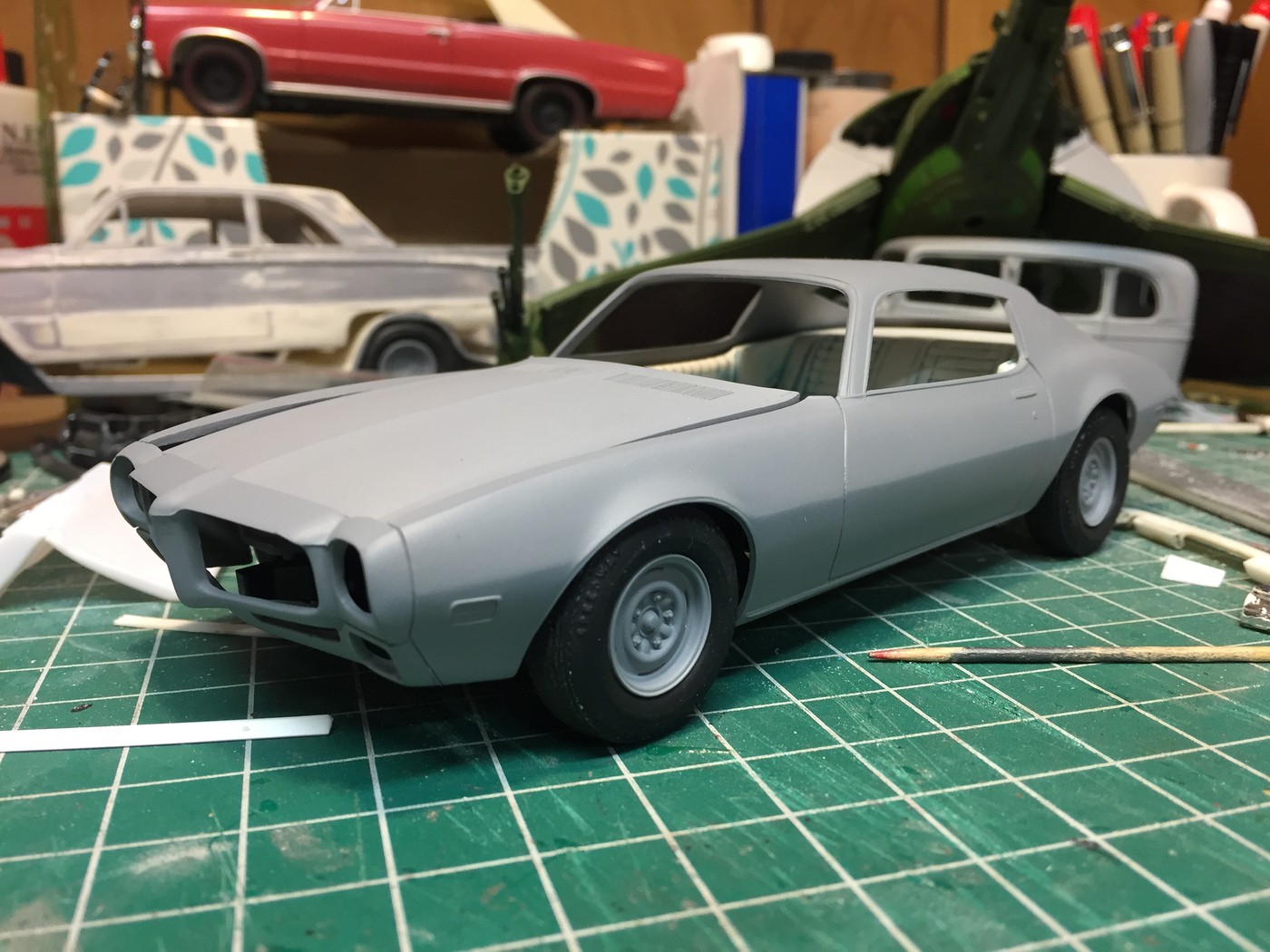 The car in primer.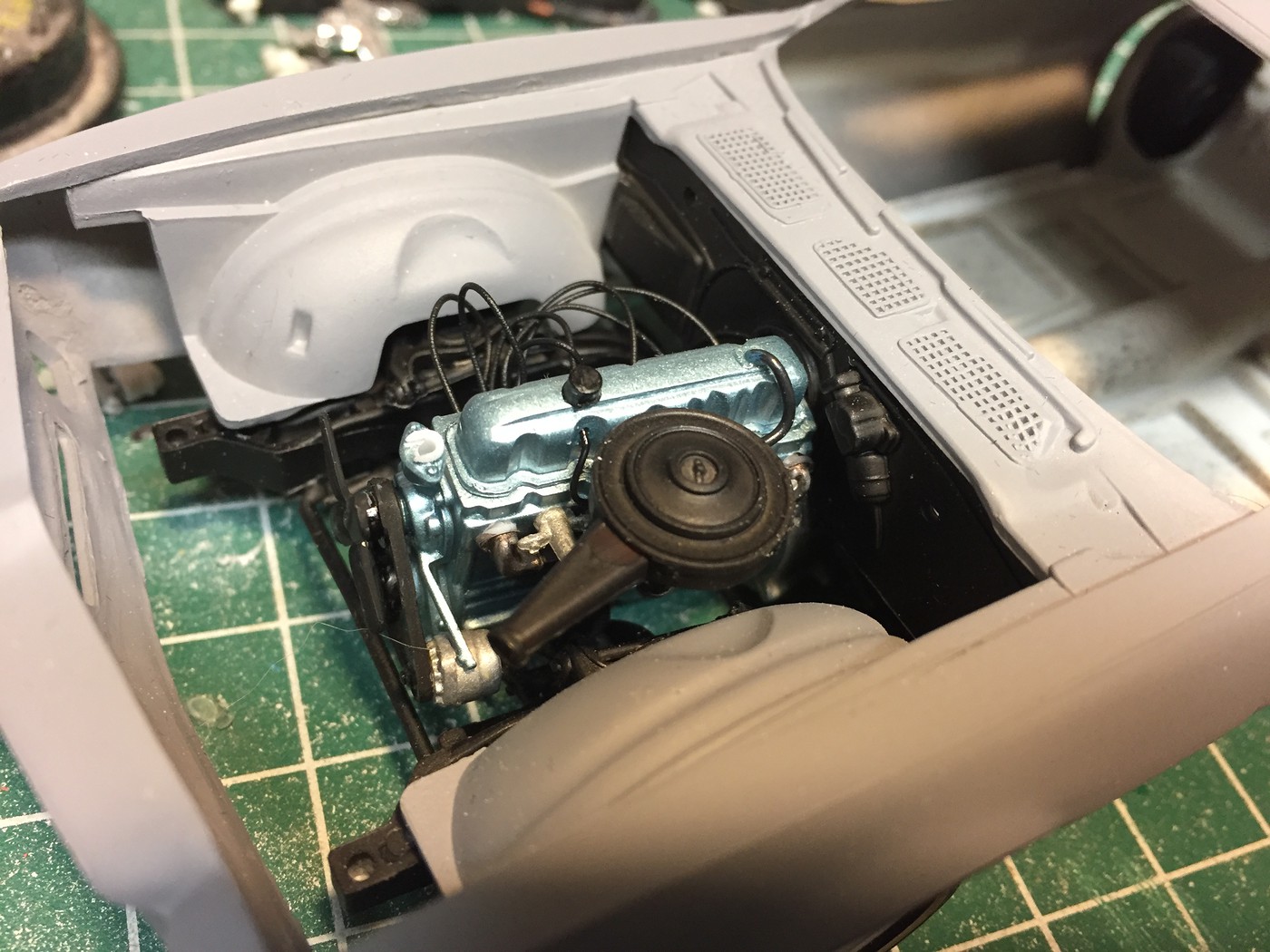 The Chevy engine installed but painted to look more Pontiac.
Hope these help at least a little.
Bob Kremer