Images from the Cedarville (Illinois) model car show and swap meet, yesterday..... *PICS* *LINK*

I have been telling all of you, for years, that this is the best "little" model show and swap meet you'll ever attend.
This year's edition was no exception.....Contest numbers were down slightly, but quality remained typically high.
Swap meet was the biggest one yet. filling the gymnasium and two large meeting rooms, as well as both main hallways.
(I wanted to get pics of some the vendors and their wares, but I never got around to it)
Here is a look at some of what was in the contest room....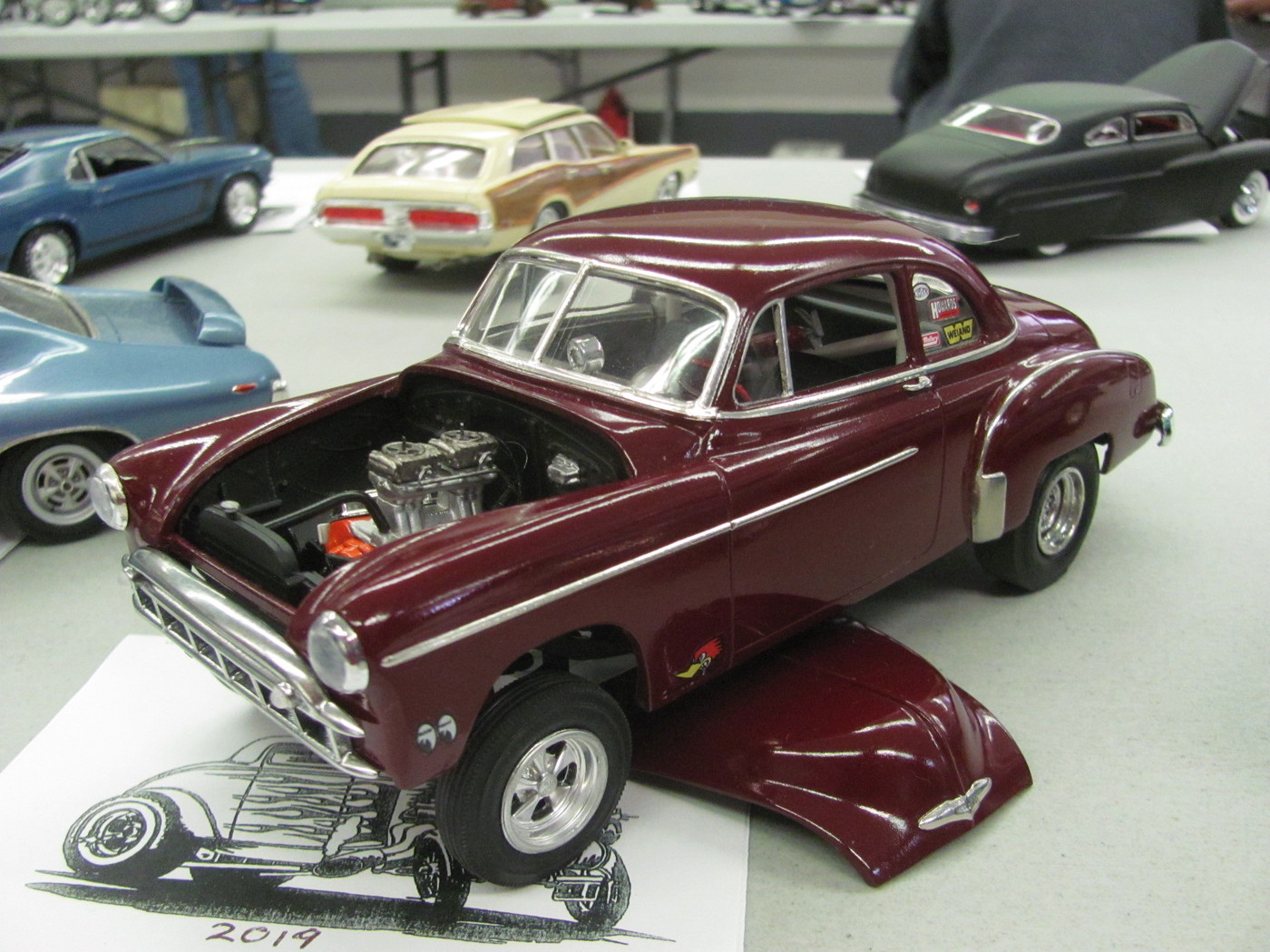 A bit of background about the next few images.....
Tucked away in the Street Machine class was this "used up" Corvette street machine.....
I was told to look it over, really study it, and pay close attention to the description attached to the entry form....
I was then let in on the "joke" and the plan.....
The model was built by rat rod modeler extraordinaire, Rick Beukema, and was inspired by his trip to NNL North with Frank, Mario and myself,
where he learned all about Frank's list of automotive pet peeves.... Such as white letter tires, cheap side pipes, 80/s / 90's billet style wheels and the biggie.....
Luggage racks on Corvettes and pony cars!!!!!
If you study the description, you'll notice that the first letters of the first sentence spells out FRANK.......
Anyway, at the end of the show, during the awards ceremony, Rick presented Frank with the Vette,
as a memento for a fun trip that he described as the most fun he'd had in years.....
(Almost made a room full of grown men cry)
On to the pics........