(pics) Just completed. A redo of one of the first available truck kits ....Aurora's tiny '53 Ford F800 and Bay City power shovel from the mid '50s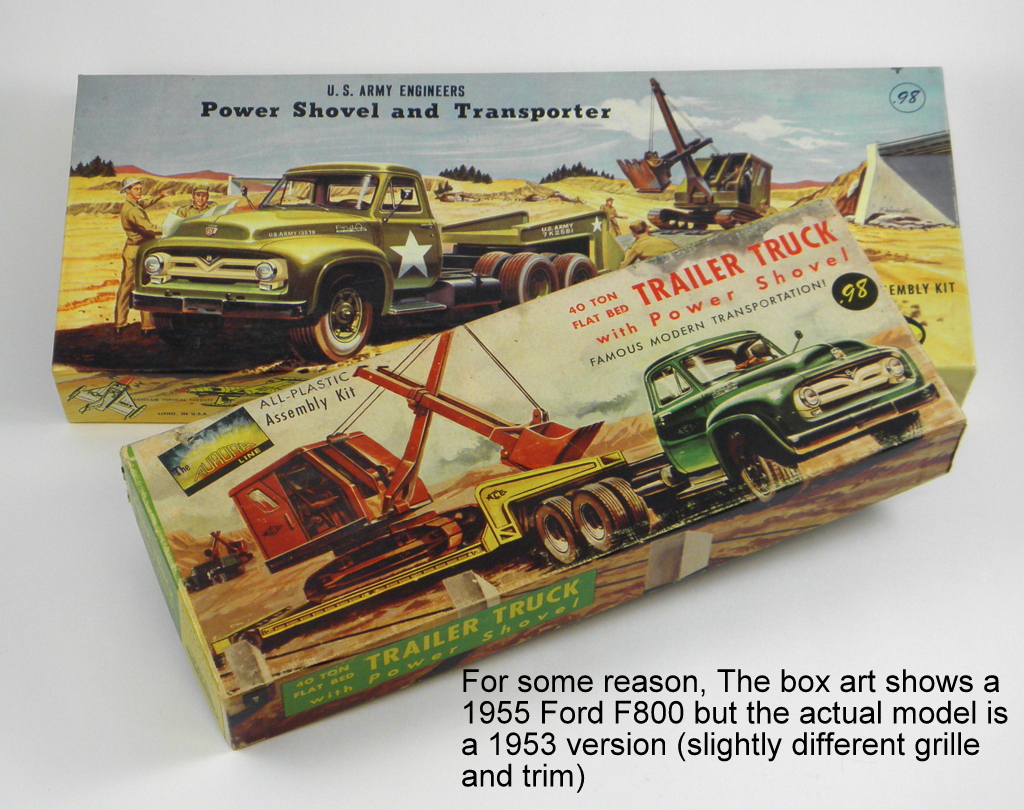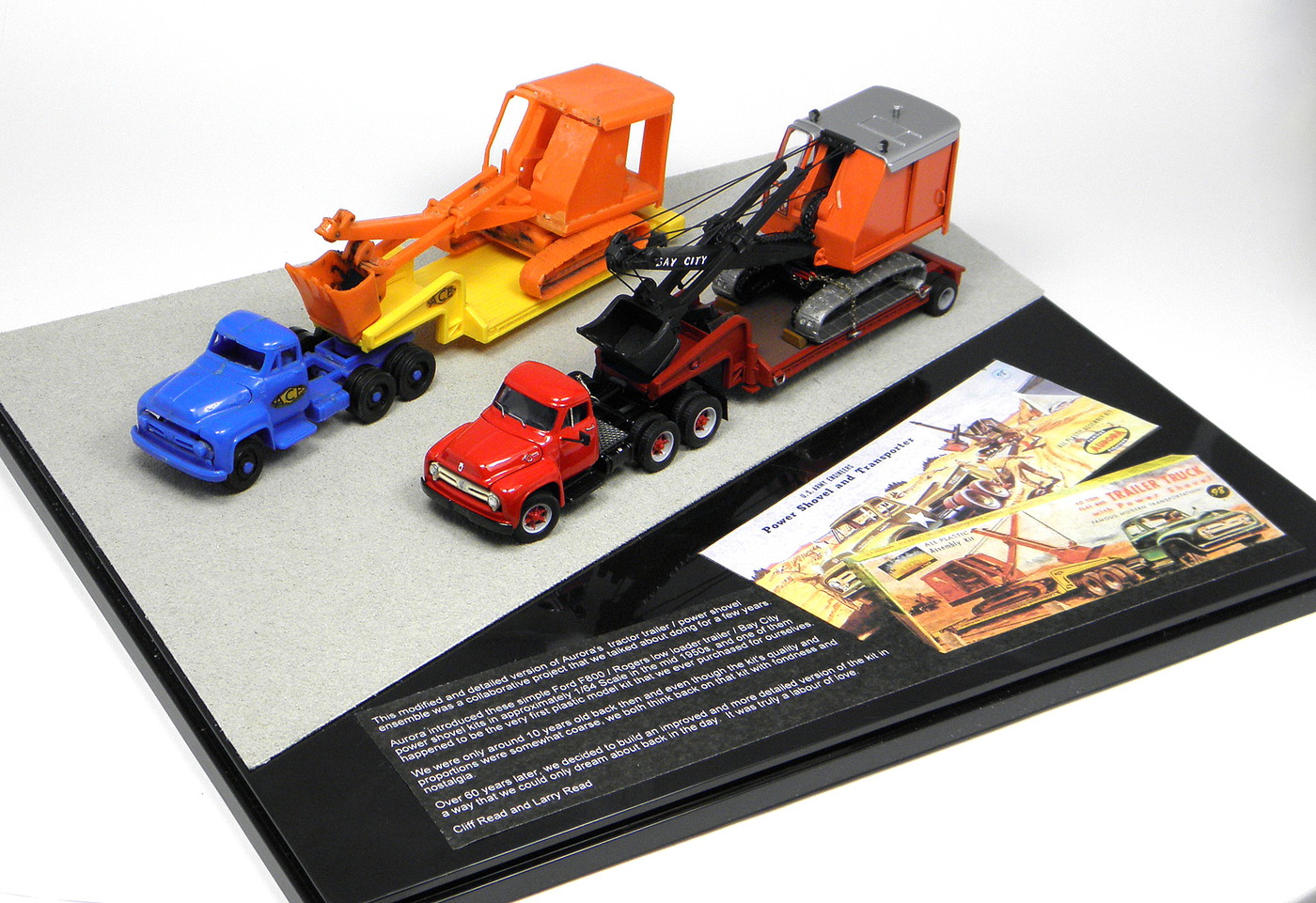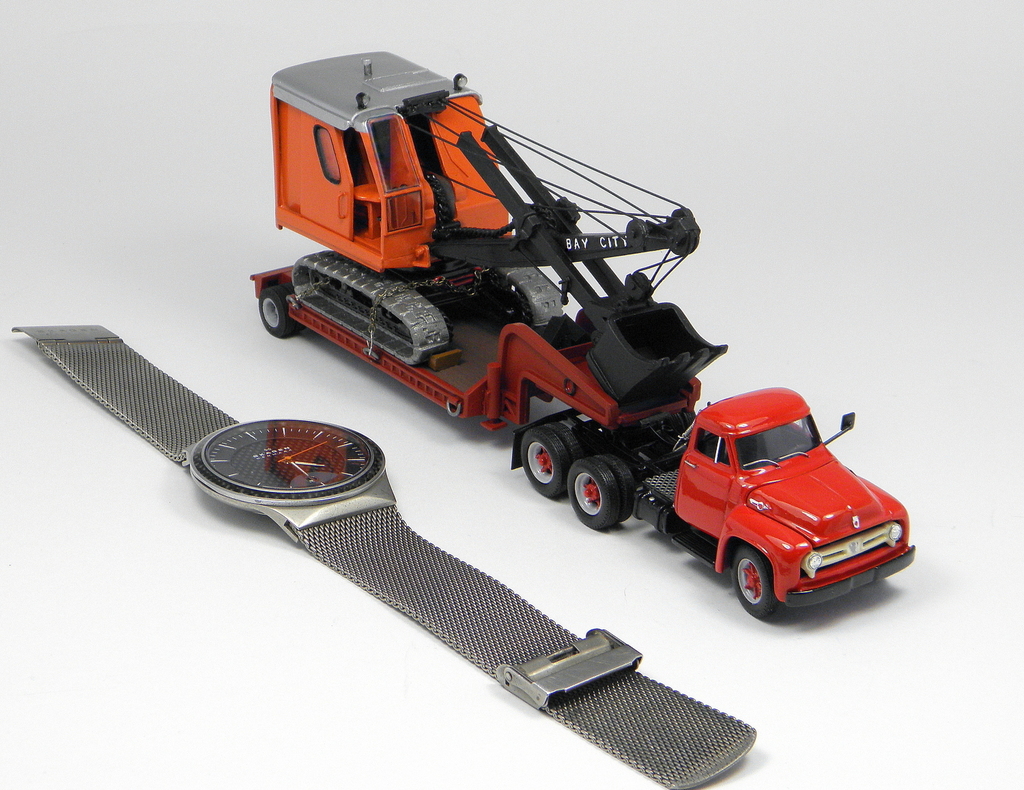 This modified and detailed version of Aurora's tractor/trailer/power shovel ensemble was a collaboration that we'd talked about doing for a few years.
In the mid 1950s, Aurora introduced this simple and inexpensive Ford F800 tractor/Rogers low-loader trailer/Bay City power shovel plastic kit in approximately 1/64 scale and it happened
to be the very first plastic model kit that we'd ever purchased for ourselves.
We were only around 10 years old back then and, even though the kit's quality and proportions were somewhat coarse, we both think back on that first kit with fondness and nostalgia.
Over 60 years later, we decided to build a much improved version of the kit in a way we could only dream about back in the day. Proportions were adjusted and details added throughout.
This was truly a labour of love.
Cliff Read and Larry Read