I'm finally happy with the paint on my '68 Chevelle. *2 IMAGES*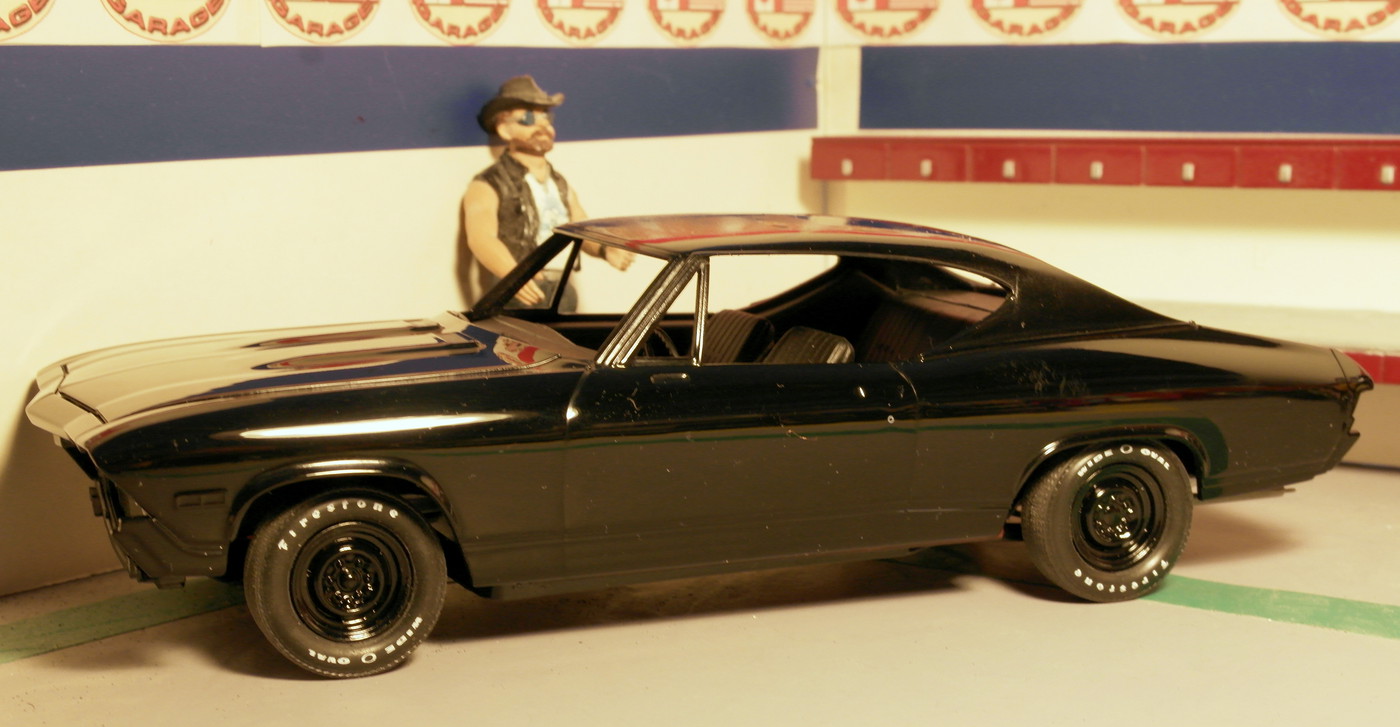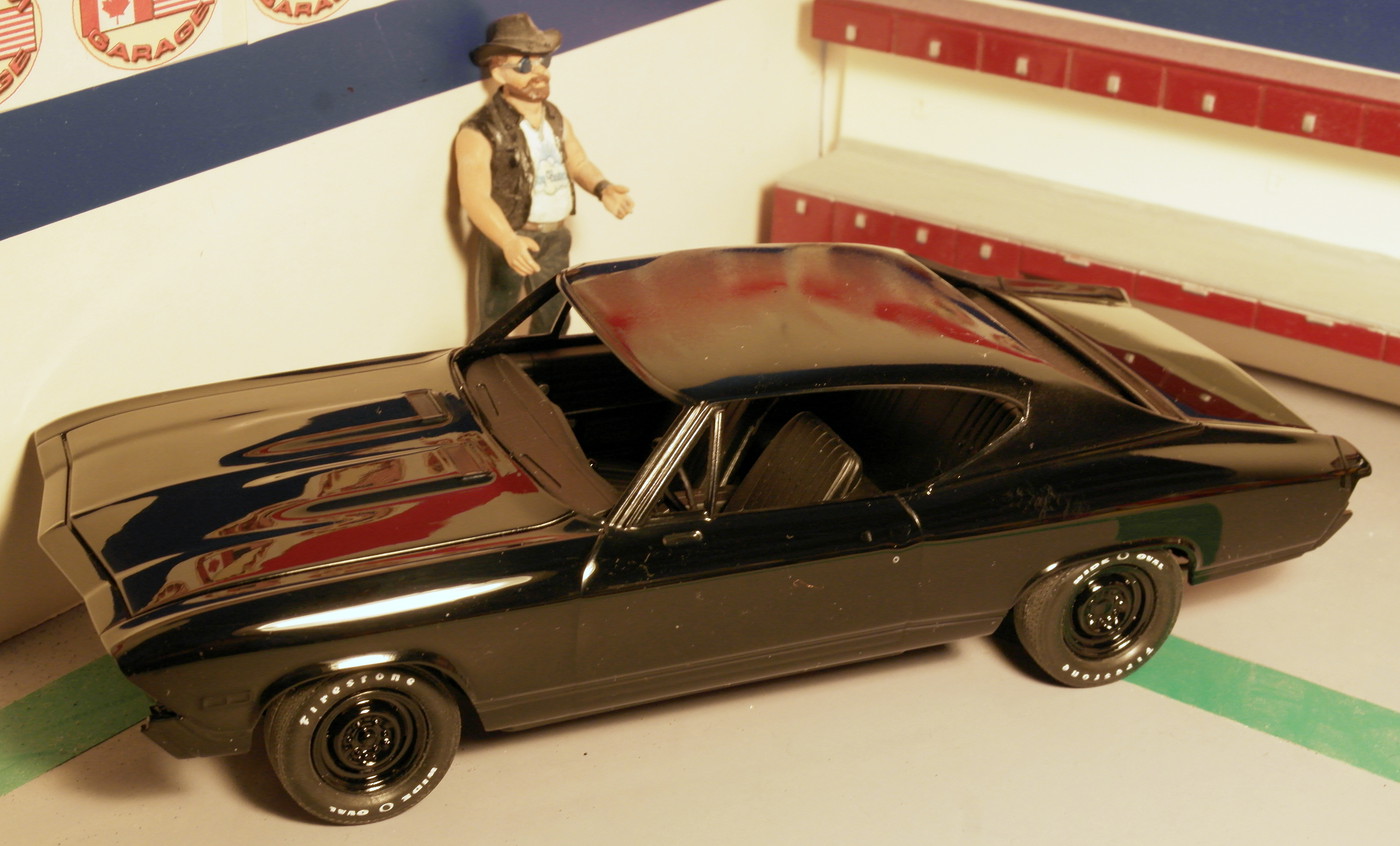 I better be as I want to have it finished for my local contest on the 24th.
There is NO clear on it.
Tamiya sprays TS-14 Black decanted, thinned and airbrushed on like Norbie taught me. Then polished with polishing pads starting at 4,000 grit and going up to 12,000 grit.
That was followed by Meguiars Mirror Glaze (tan bottles) Show Car Glaze and then Hi-Tech Yellow Wax.
After the polishing and liquids, I'm leaving it to sit for a day before I get back to it.
John