It's been quite some time since I've posted an update on my restoration project for my "Dominator" Dodge Funny Car that won 4th place Nationwide in the 1968 Dodge/MPC/Car Model Magazine Funny Car Contest. As a reminder, here is what I started with at the end of January.....a pile of parts dating from just about 50 years ago to the month. The whole story and prior chapters are at in my Fotki photo album, which you can navigate to starting with the address below.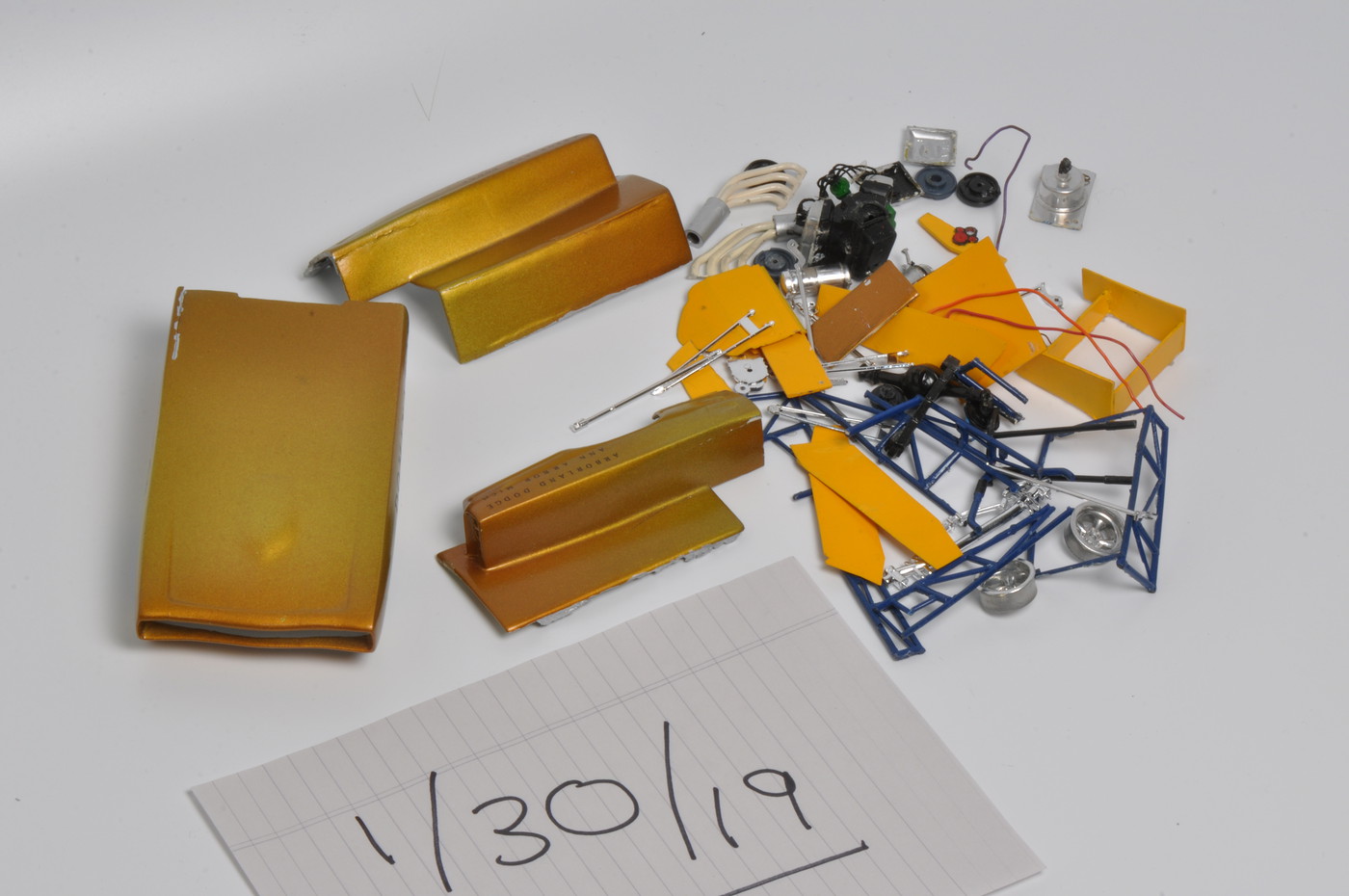 In this "Chapter Six" installment below, I tackle an issue that became apparent after all the glue dried and the masking tape came off after the initial reassembly and reinforcement of the body pieces. Namely, the back edge of the front body did not align closely enough with the forward edge of the rear body.
This could have been a major setback, but most fortunately, i figured out a way to correct the alignment and pulled it off in a fraction of the time other approaches might have required. Check out the pictures and captions for the details.....
Thanks for your continued interest....and be watching for additional updates. (The project has progressed well ahead of the status shown here...it's not finished yet by any means, but the finish line is starting to come into focus! ) TIM
*************************************
Here is the body after fabricating the two new bulkheads and gluing all the body parts back together. It looks good, except....oh-oh...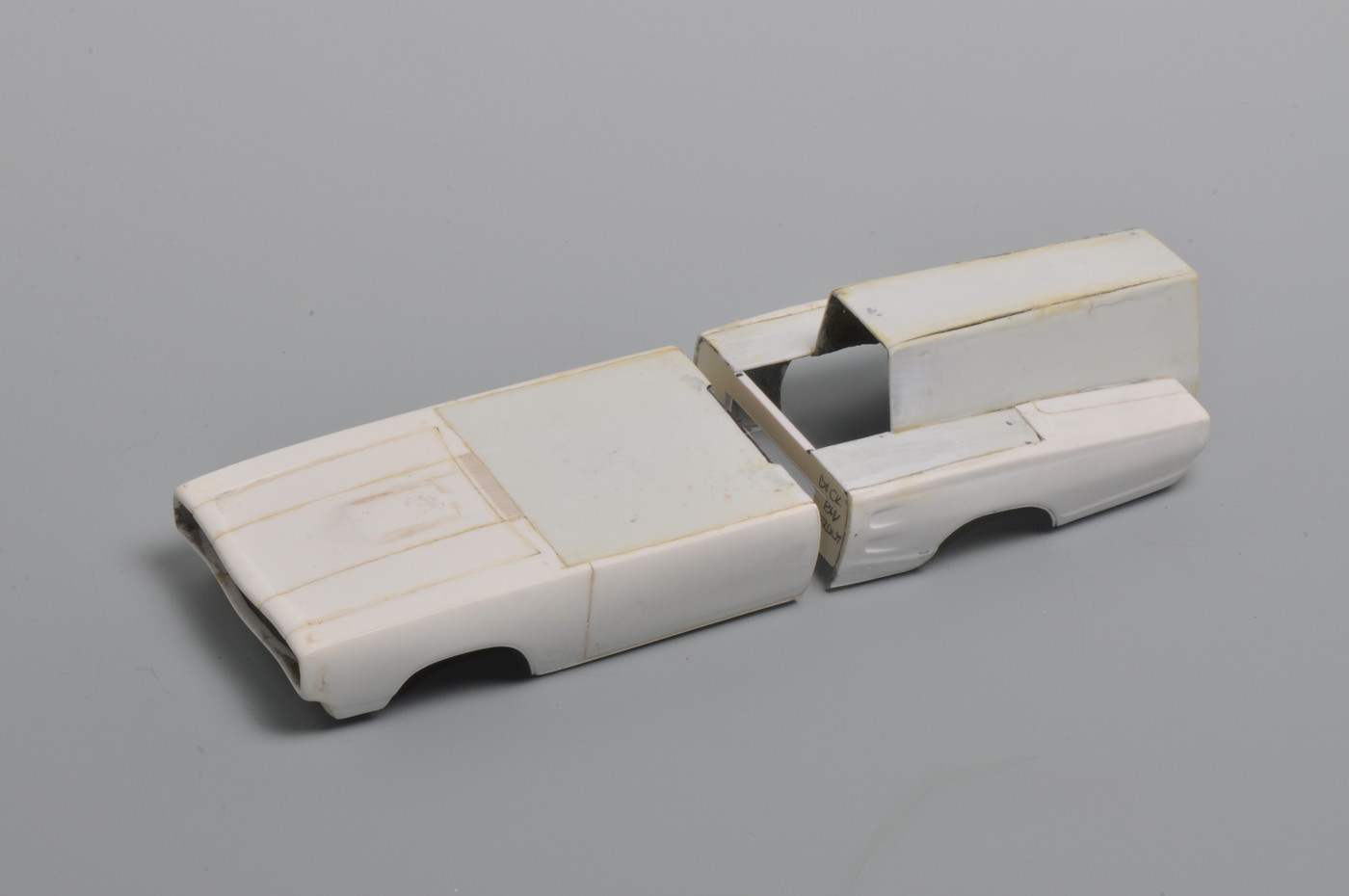 *************************************
Look close at this picture, and you can see that the rear body piece is too wide to mate properly to the front body piece. I placed the rear half in perfect alignment with the front body half on the passenger side (center left in this photo). The resulting misalignment is clearly visible in the driver's side (lower right of this photo). I had two choices, I thought. Either live with misalignment, or resort to disassembling the either the front or rear body section and making a new bulkhead with the proper width, which would take several hours at the very least. Then I thought, maybe there's another way....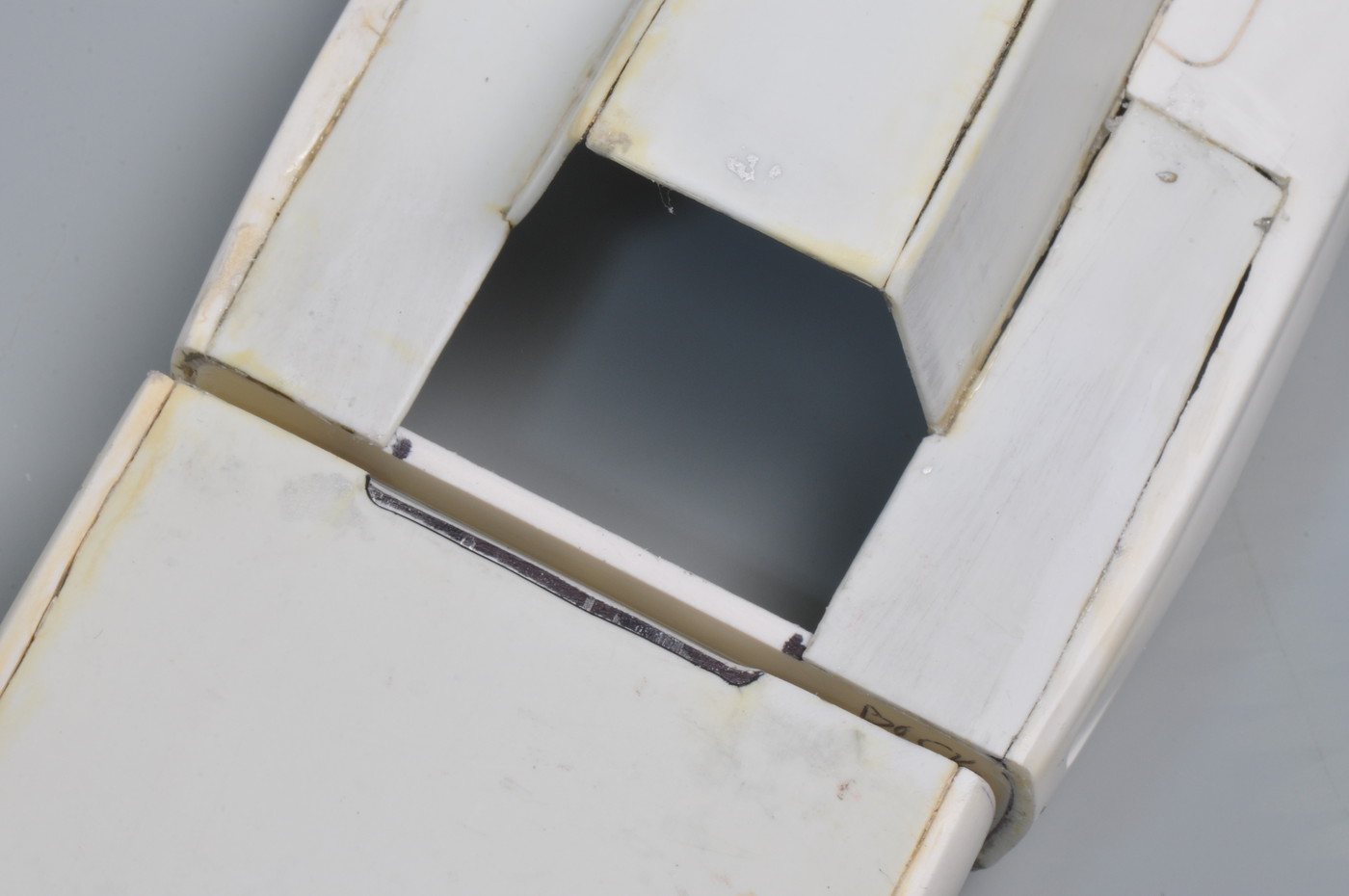 *************************************
I took out my jeweler's saw and cut out a portion of the bulkhead of the rear body piece on the driver's side as shown. If I was lucky, perhaps then i could break apart the body along the top edge of the bulkhead and re-glue it with the side quarter panel flush to the newly altered bulkhead surface.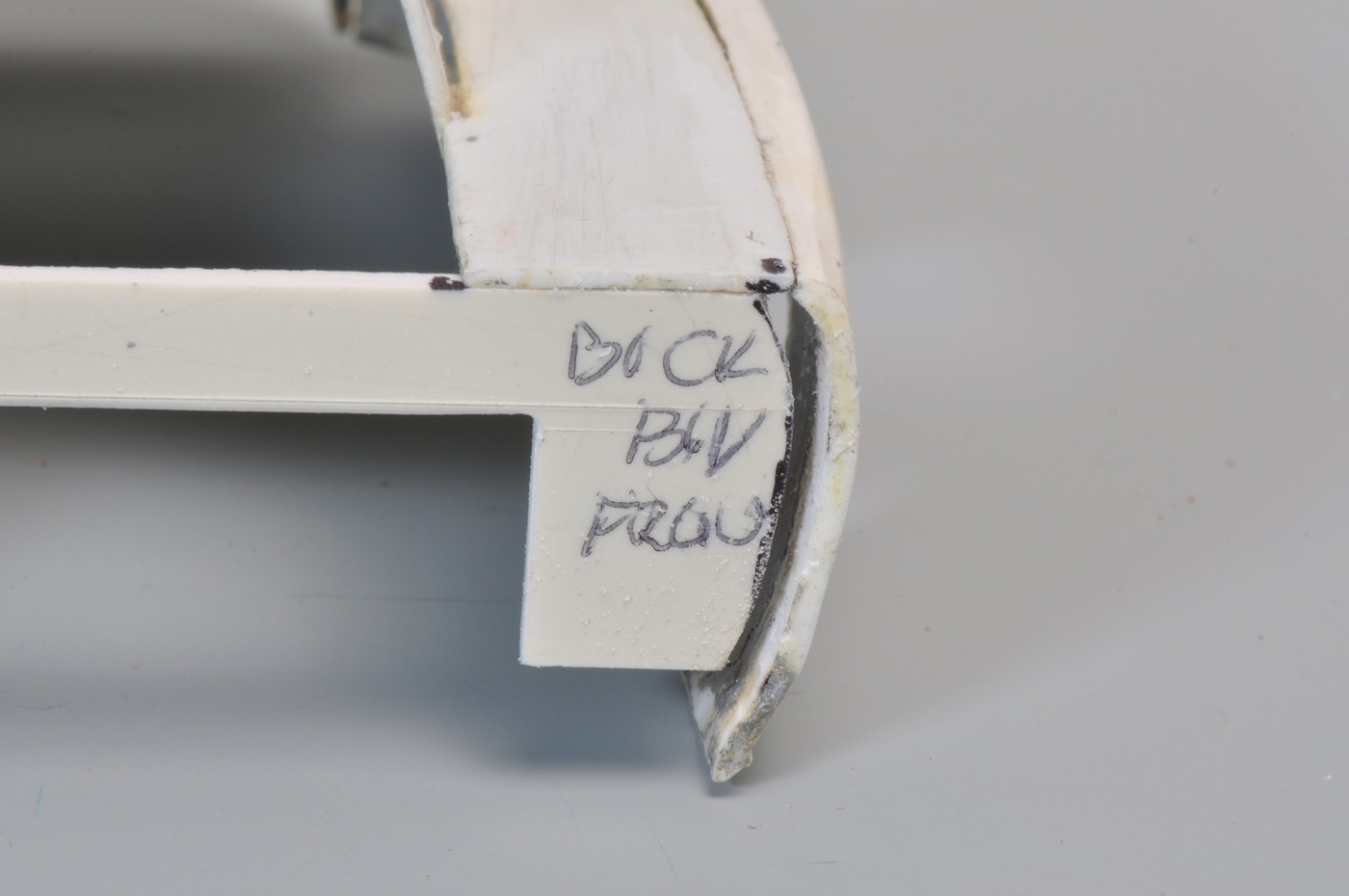 *************************************
Did this approach work out? See nine additional photos and captions at the link below.....they explain how and what happened and also how I handled some other body issues that surfaced.
Meanwhile, here's the now partially-repaired body next to the mostly repaired chassis. Next up? Finish bodywork using both one and two-part automotive fillers....and thanks again for your interest. TIM