Quick shot of a couple of Dodges--30 years apart. *PIC*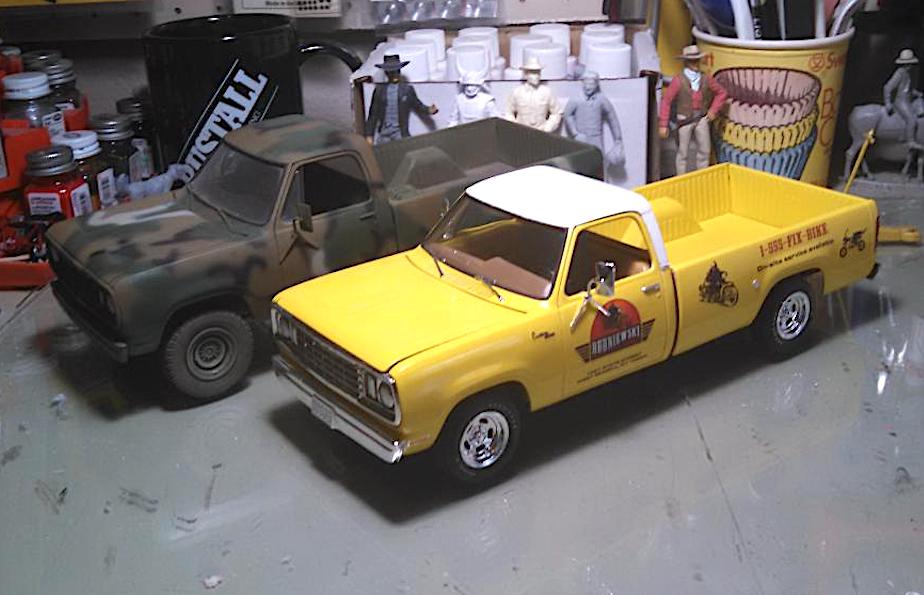 This is from my phone.
The camo'd truck is a '78 M880 CUCV (commercial utility combat vehicle). That started life as the last version of the Dodge pickup, the orange monster truck kit. I built it in 1987. By then, the Dodge was out of production and I used up a lot of spare Dodge pickup parts to complete it. Until I had to start thinking about it, I didn't realize it was that old. Built as kind of a follow-on to the Cowboy Cadillac.
The yellow one is the new '78 Dodge Custom 100. I'm just finishing up some details on that. It's for a review article coming up later this year.
Nice to see the old guy available again. Maybe if we're lucky, they'll find the 4X4 parts, too. I'm told that that model was referred to as "Swiss cheese."
Terry