The sun was out long enough the other day to allow me to take some outdoor photos of a few winter builds.
These three dump trucks were all built using the AMT "California Hauler" kit. The dump bodies were scratchbuilt from Evergreen plastic sheet stock.
First up - an early 1970's Peterbilt model 348. I scratchbuilt the hood sloped hood and grafted on modified kit fenders. The wheels are resin.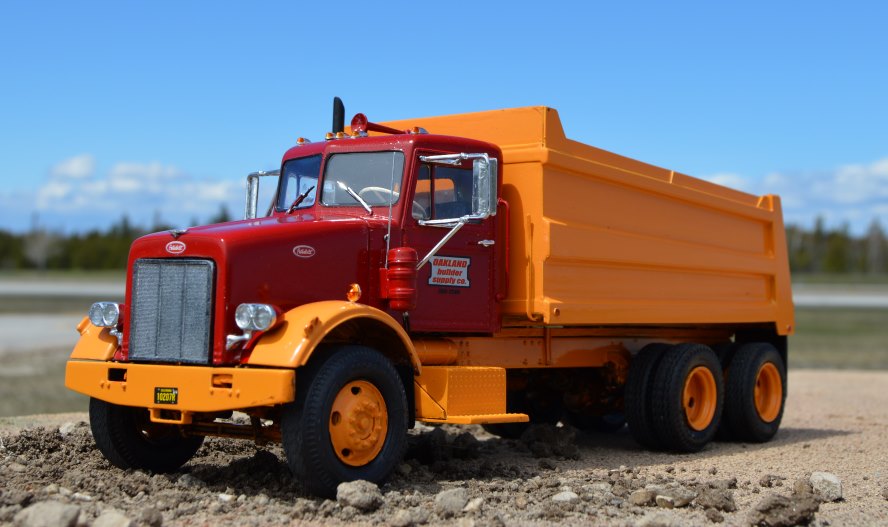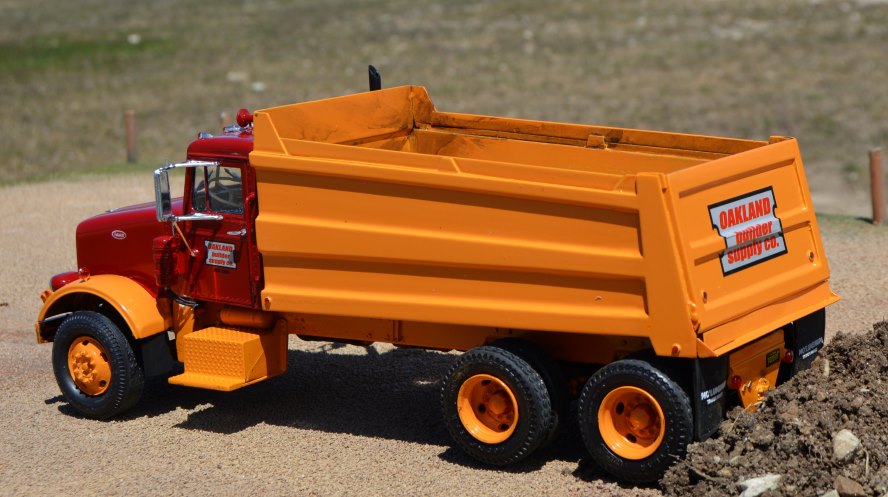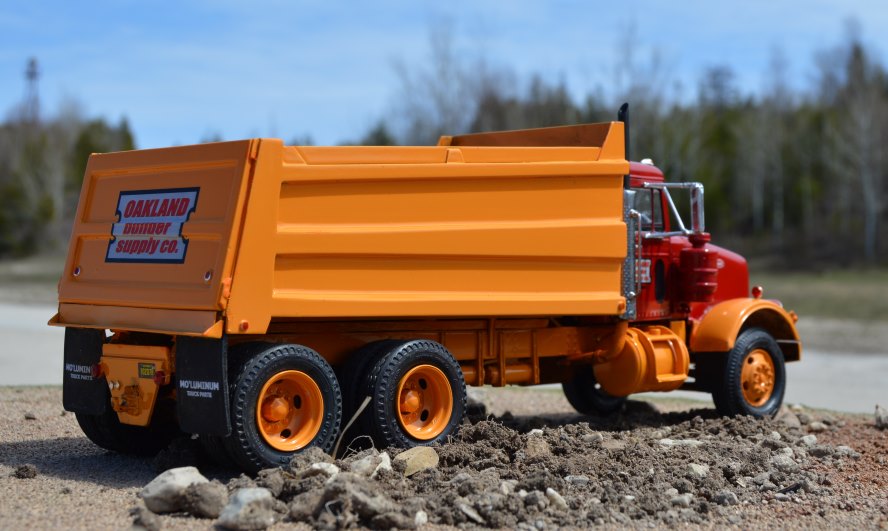 This is an early 70's model 348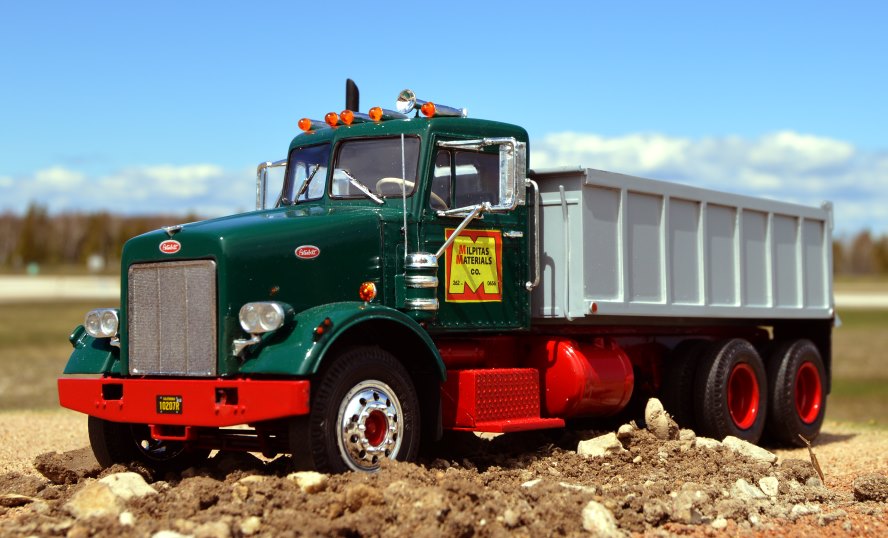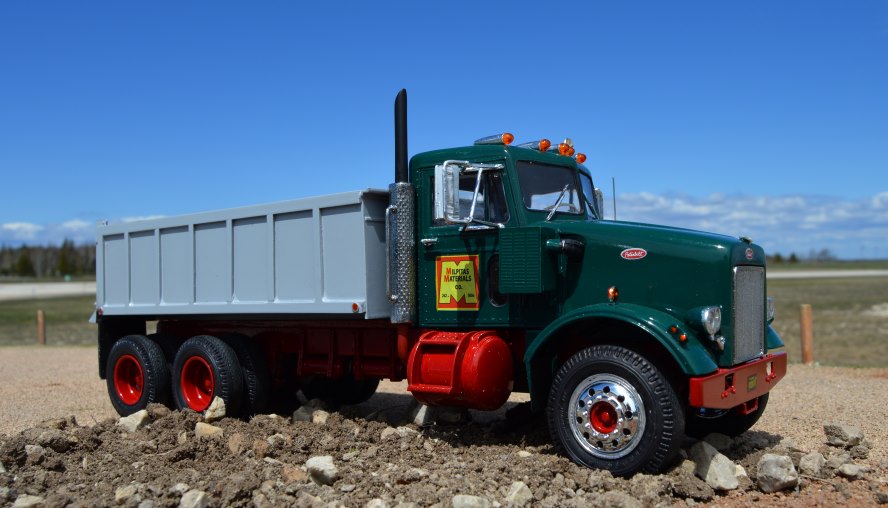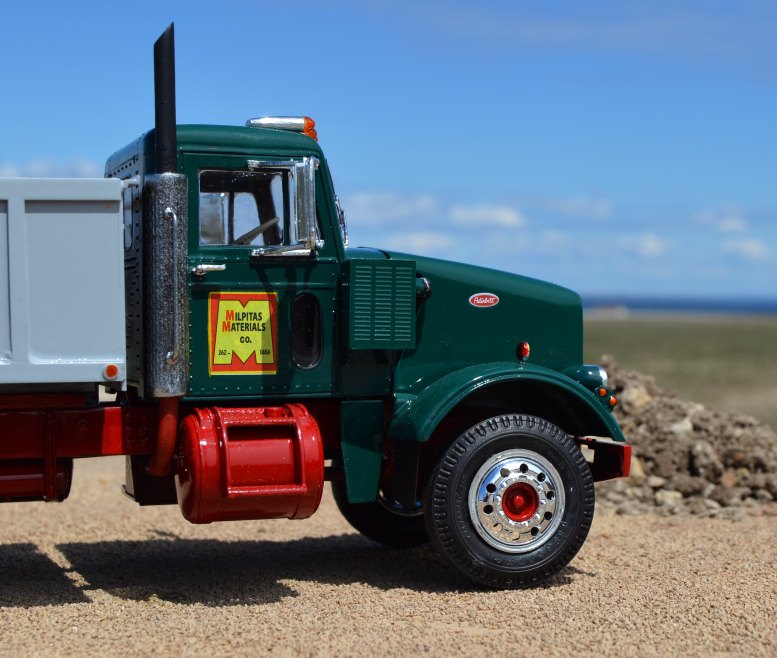 I built this dump truck as '72 model 359.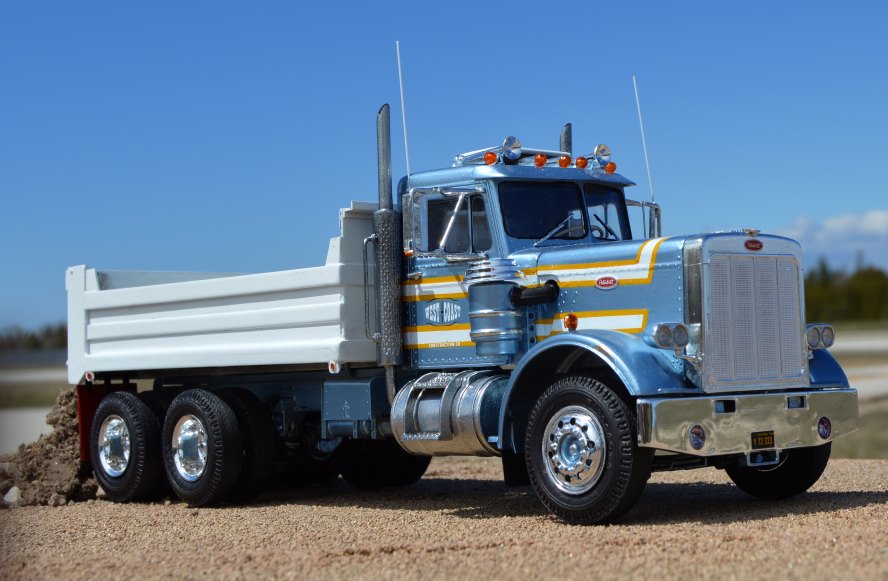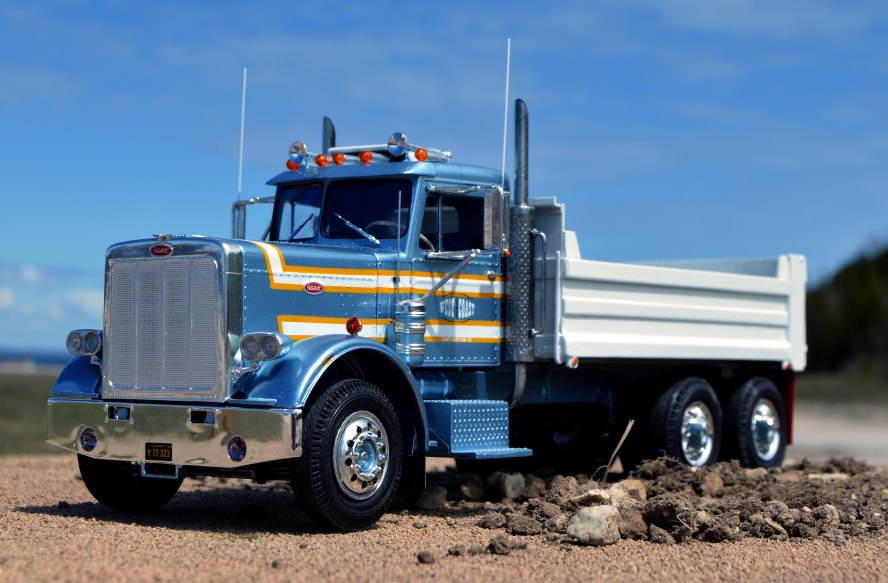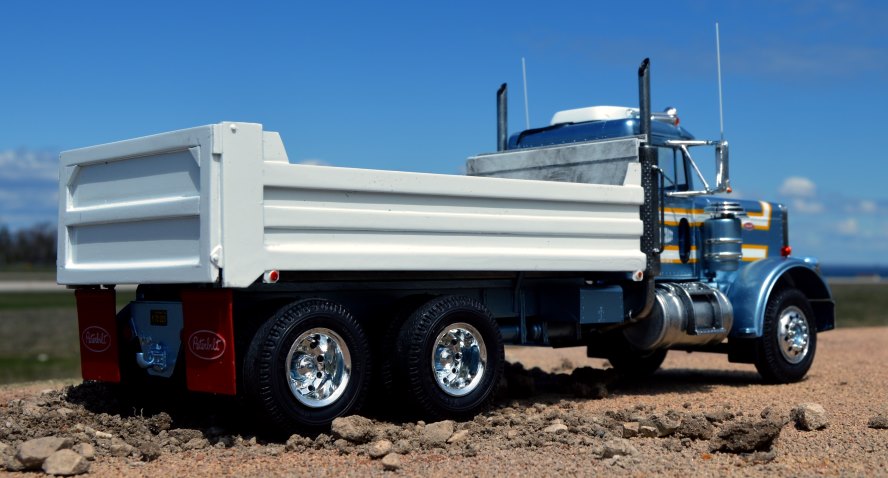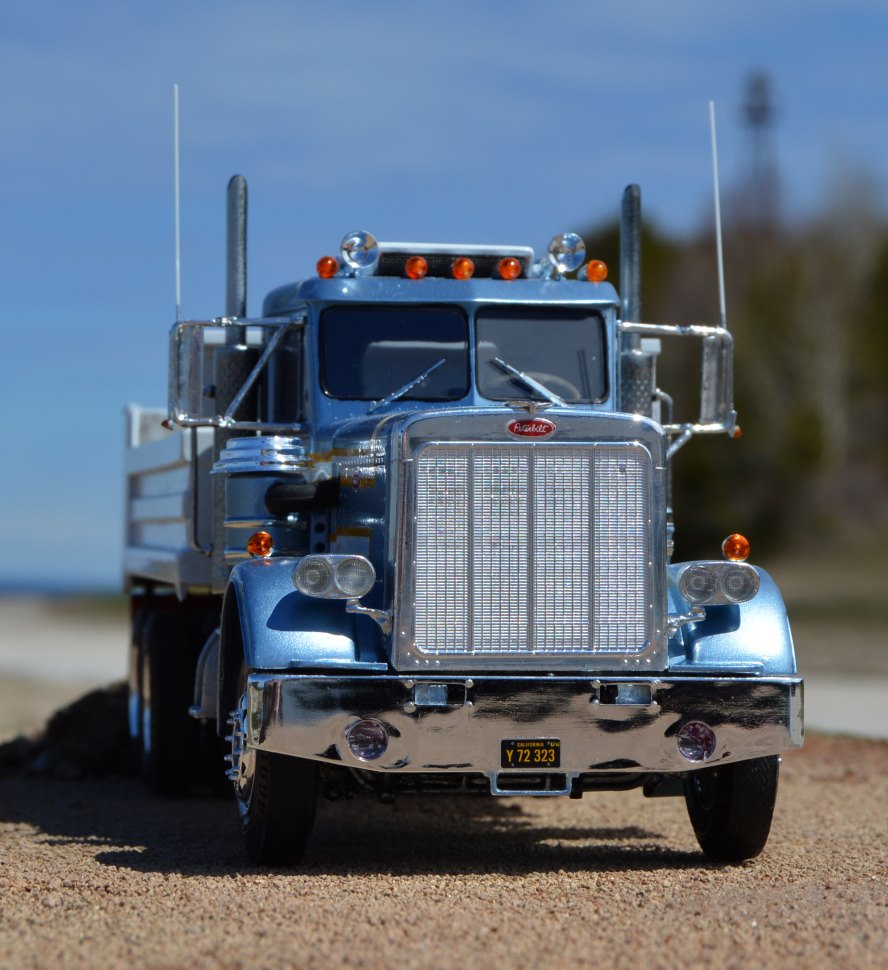 Here's something different, a cabover wrecker. This is an AMT "Pacemaker" 352 with the wrecker body from the Peterbilt Wrecker.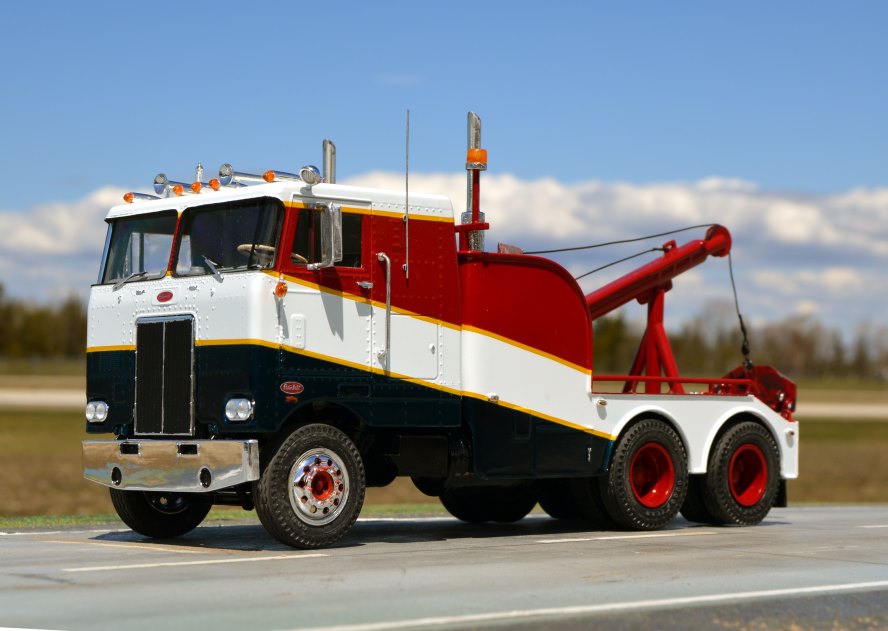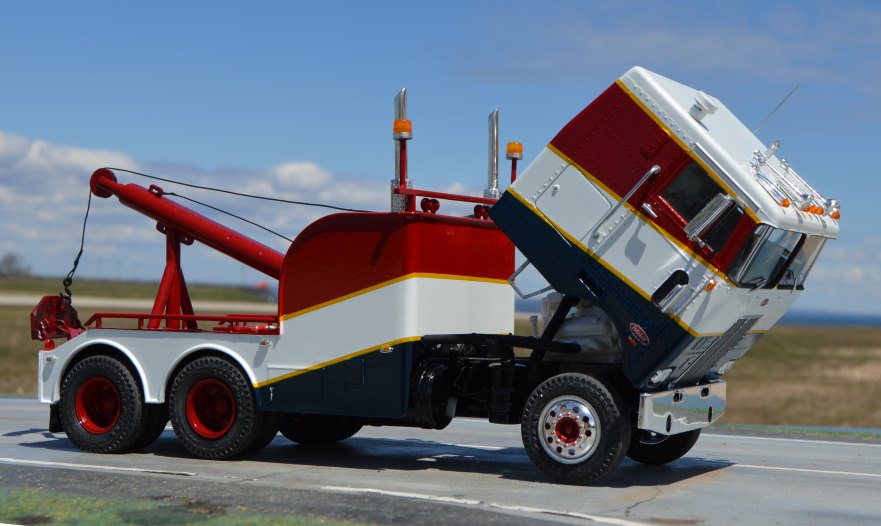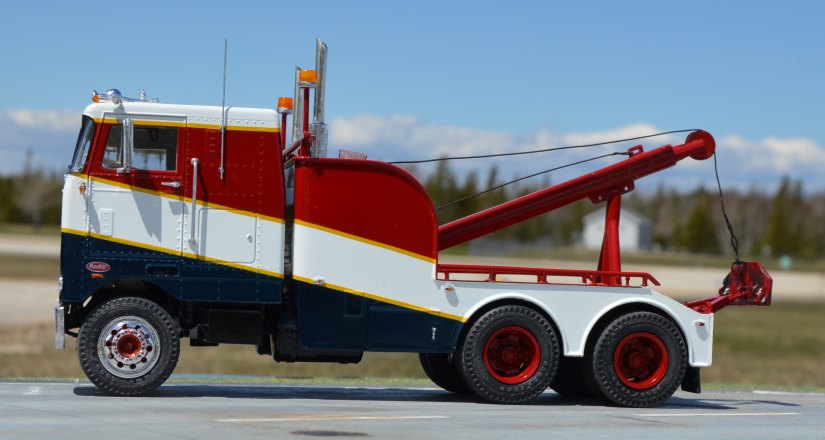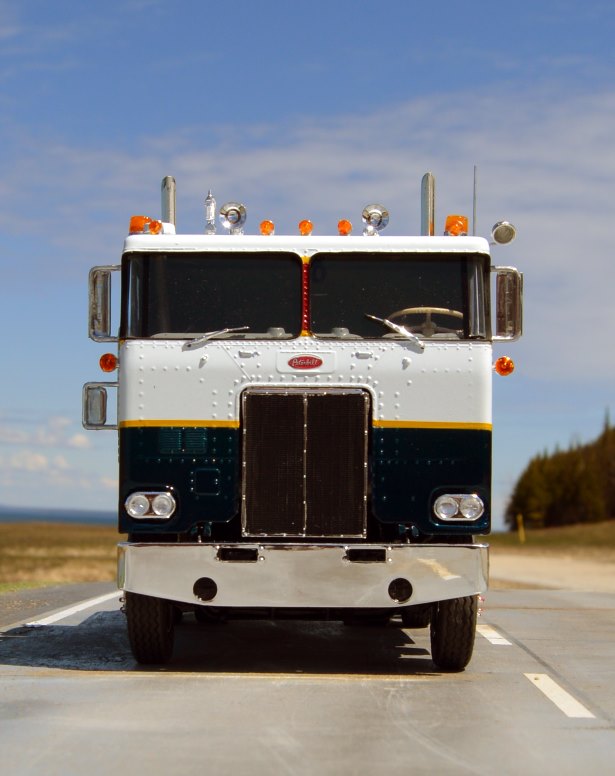 Thanks for looking!
Tim