Reminder it's MAY 21st not March. Fortunately there was no wind so there's no drifts to deal with but that's one heck of a lot of wet heavy snow.
This is outside my back door. You can see the snow piled up on the patio table.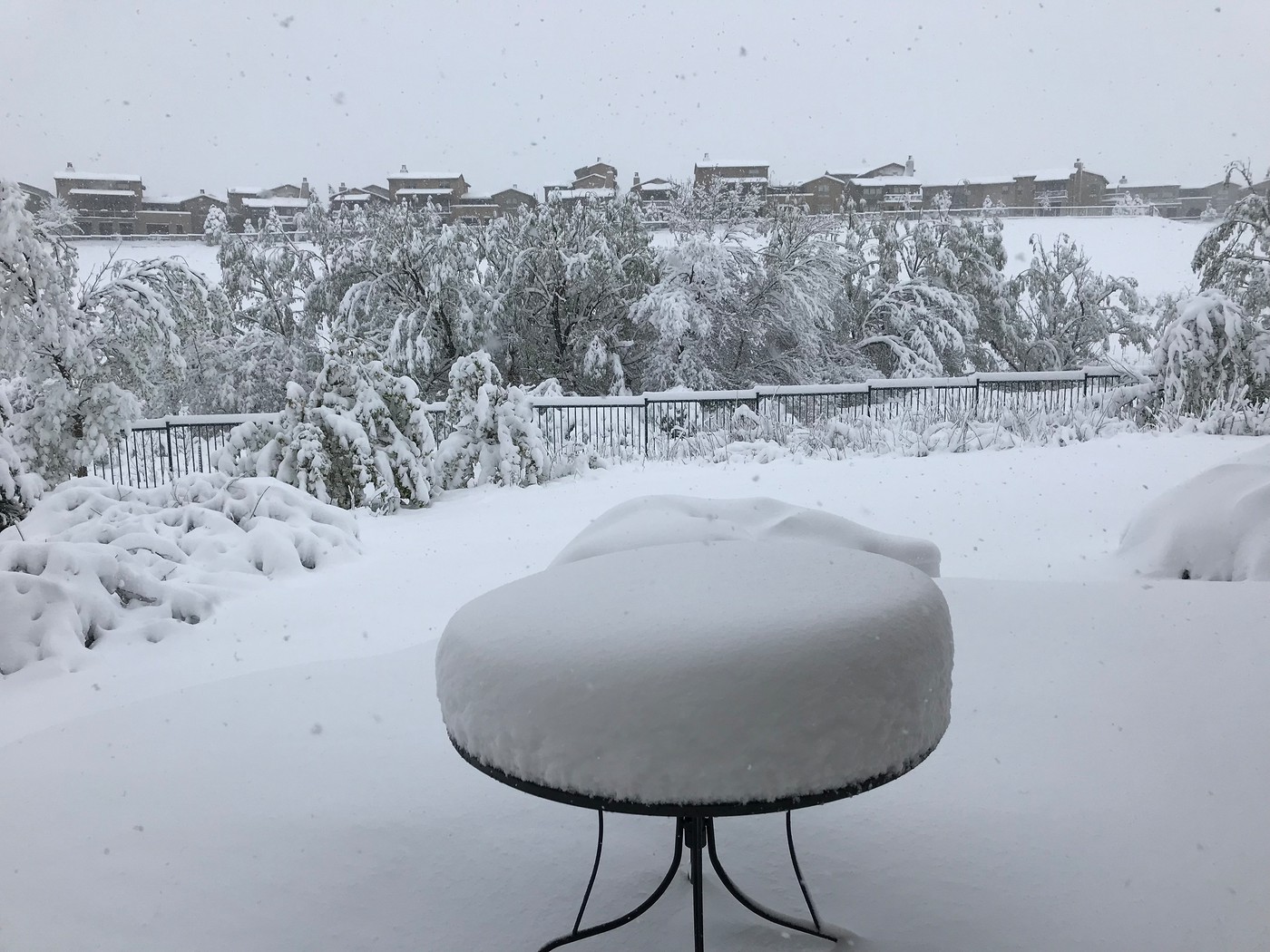 That's a foot ruler sticking out and you can just barely see the end of it.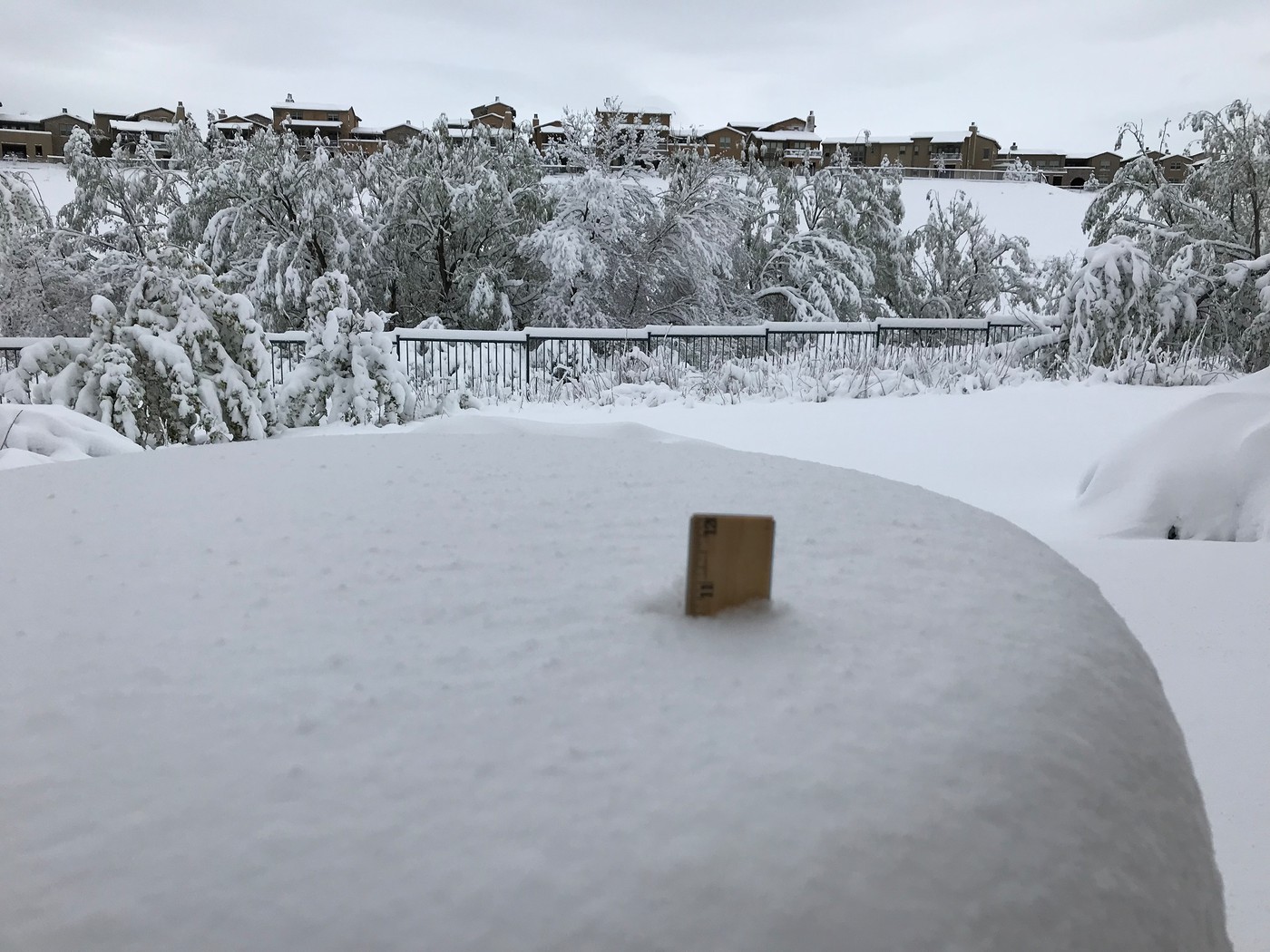 10 to 12 inches of snow on May 21st!
As they say Colorado has 4 seasons, Early Winter, Mid Winter, Late Winter and Summer. Oh well we'll be back in the 70's in a couple of days.