Good evening everyone, I got this in the mail the other day and was looking it over.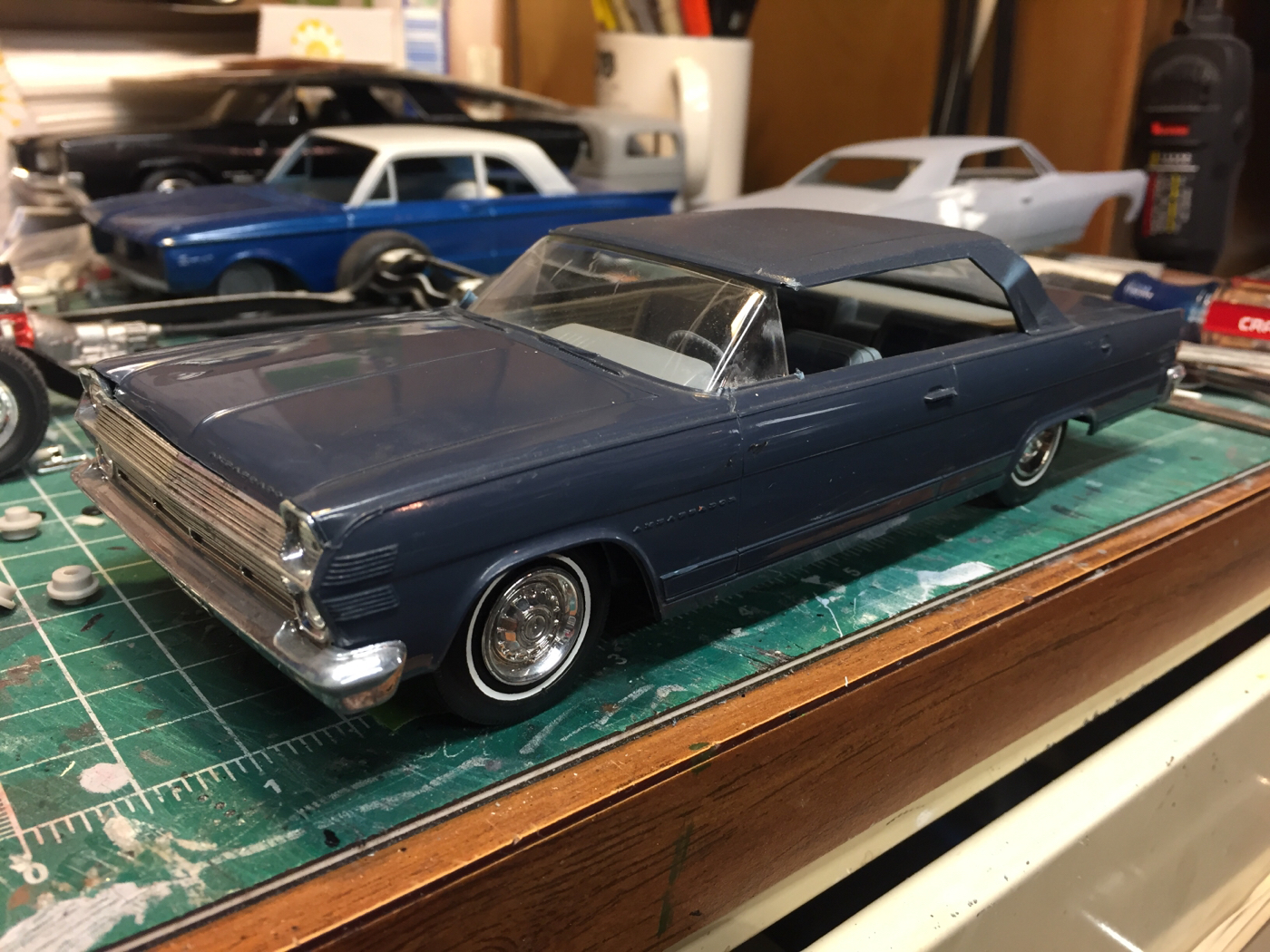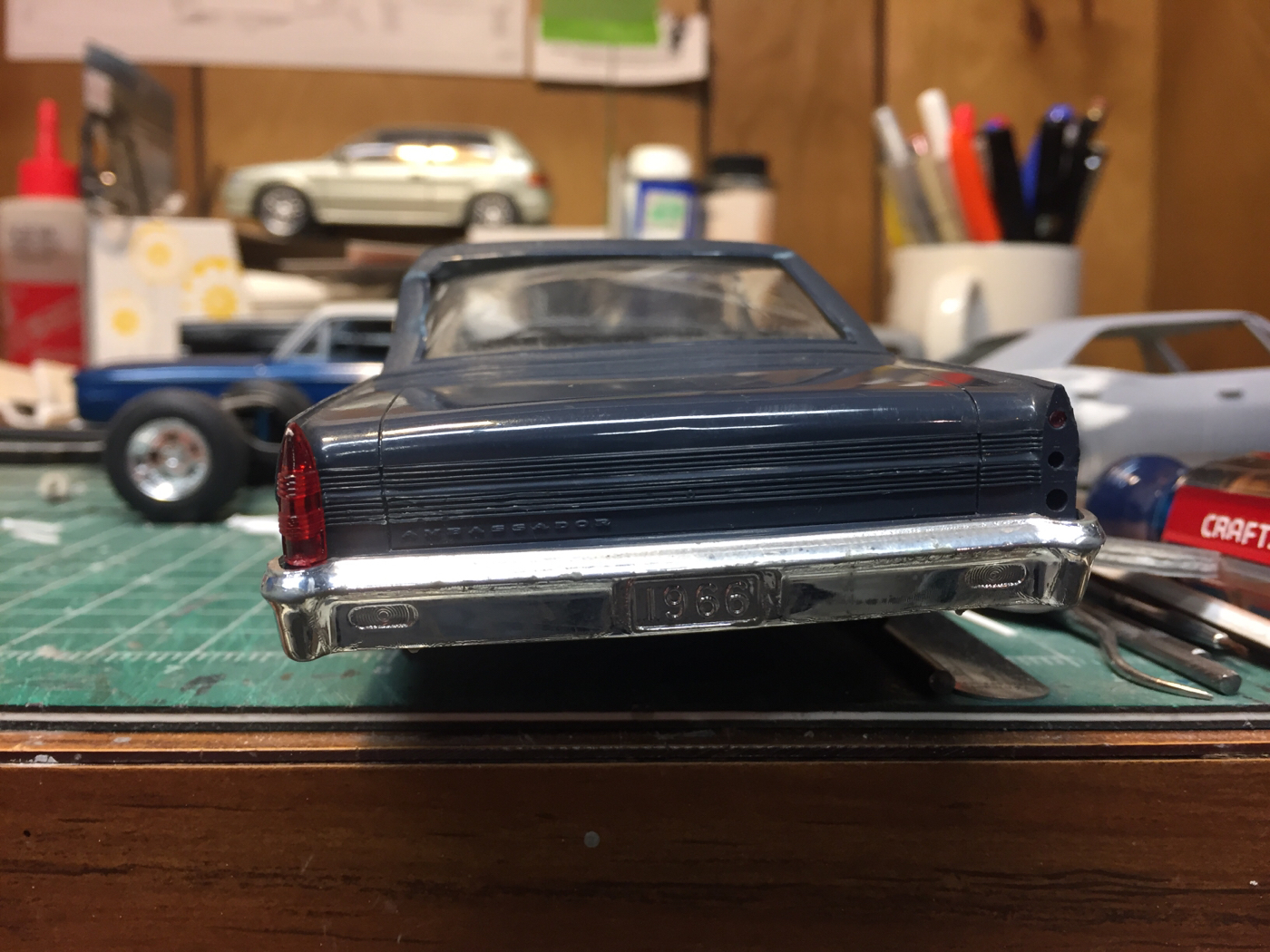 Ok, I knew the roof was damaged but not quite to this extent so...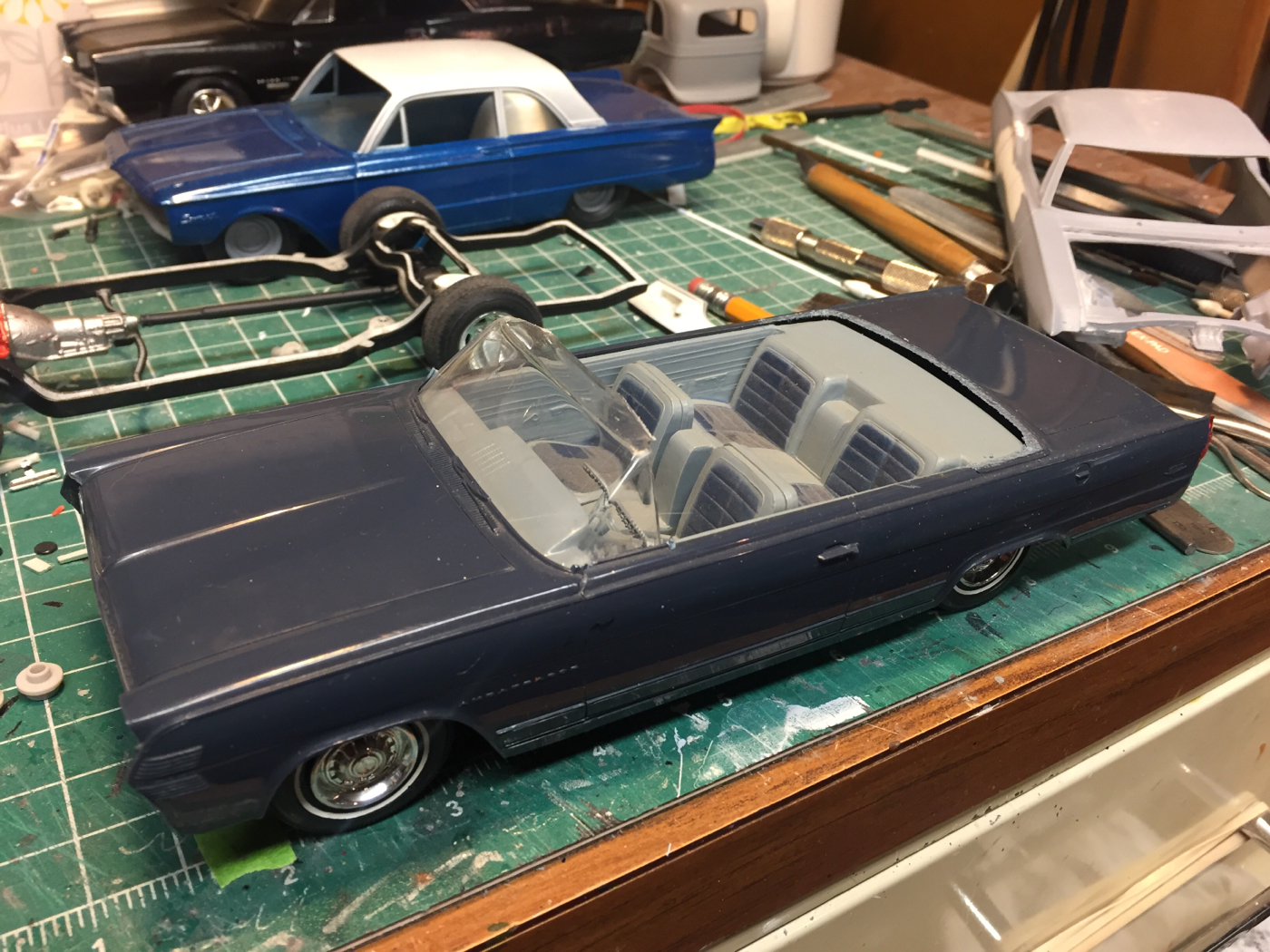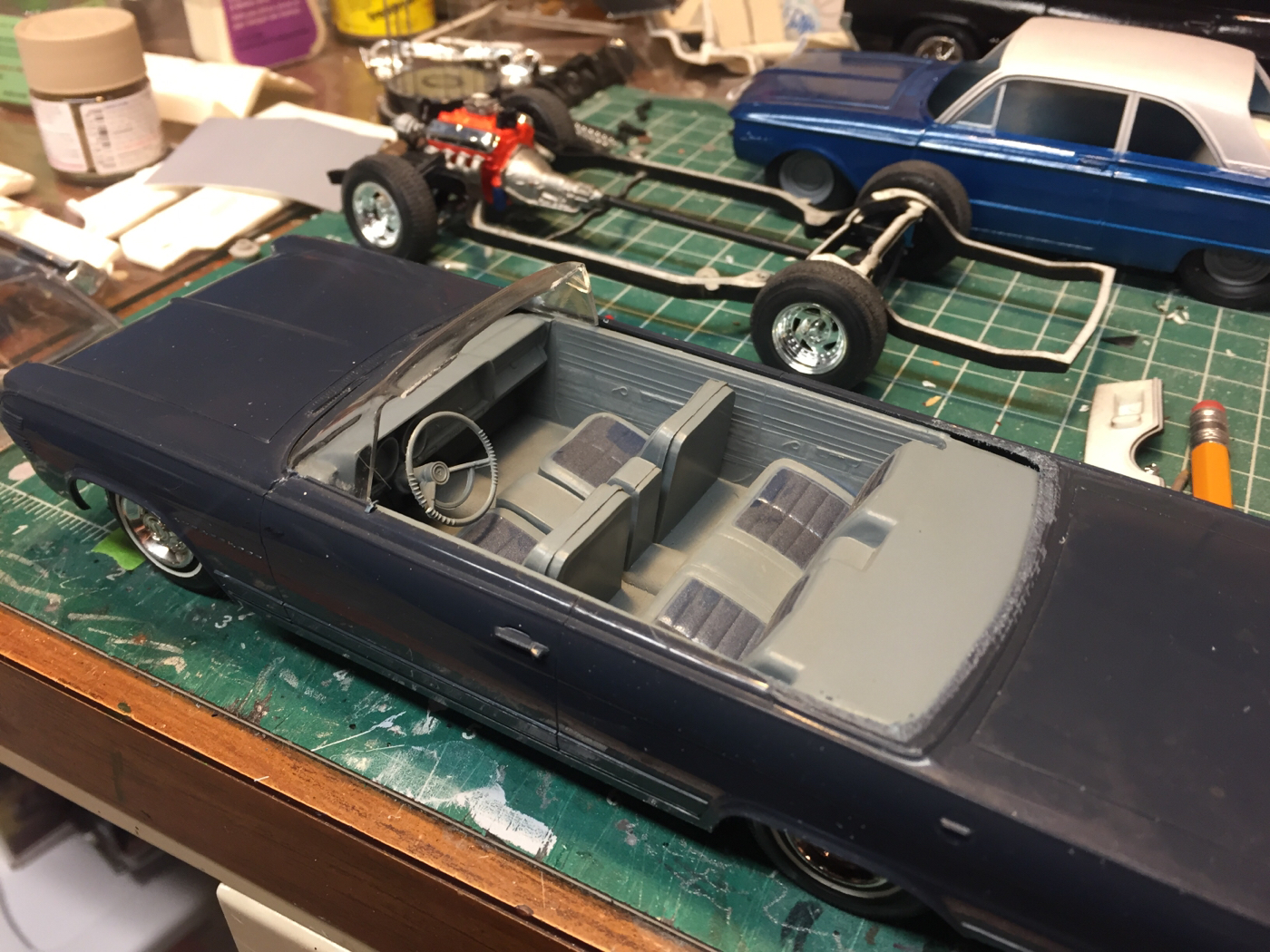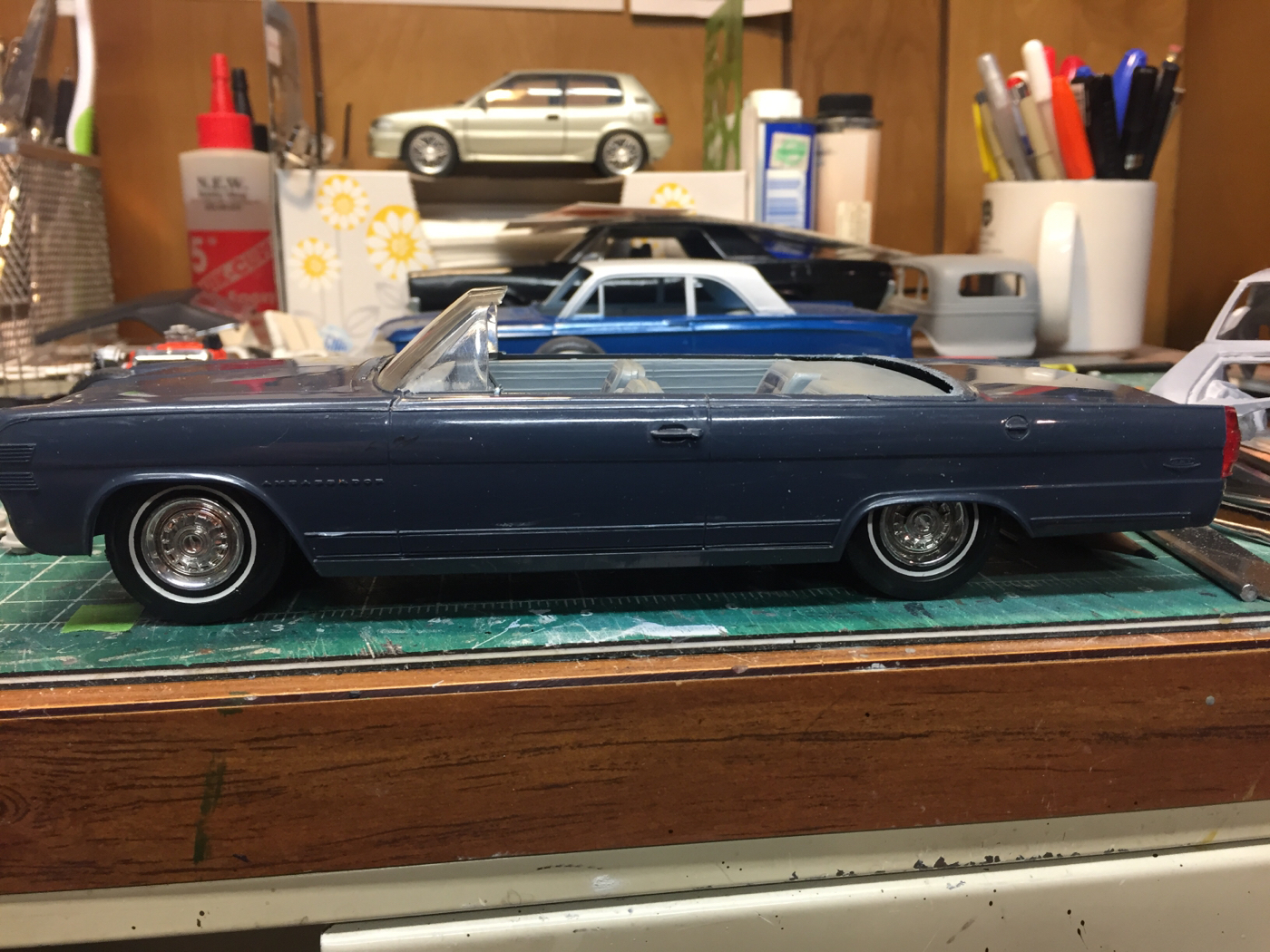 I cut off the roof to make a convertible! I know the interior isn't correct but I might leave it as is and just give the car the right look. Anybody got an extra taillight lens for this puppy?
I was looking for a donor for a new windshield frame and came across my built Polar Lights '64 GTO ragtop and just for kicks dropped the uptop on my Ambassador - boom!
Almost like it was made for it proportionally although the rear of it doesn't match the curvature of the trunk line, I might use it anyway just cuz it actually looks pretty cool.
Initial plans are black paint, possibly red interior, possibly mags on redlines though a set of steelies with Rambler hubcaps would rock!
Any thoughts or ideas? Thanks for looking!
Bob Kremer