Finally got around to working out the wrinkles on the Mack Granite. *8 IMAGES*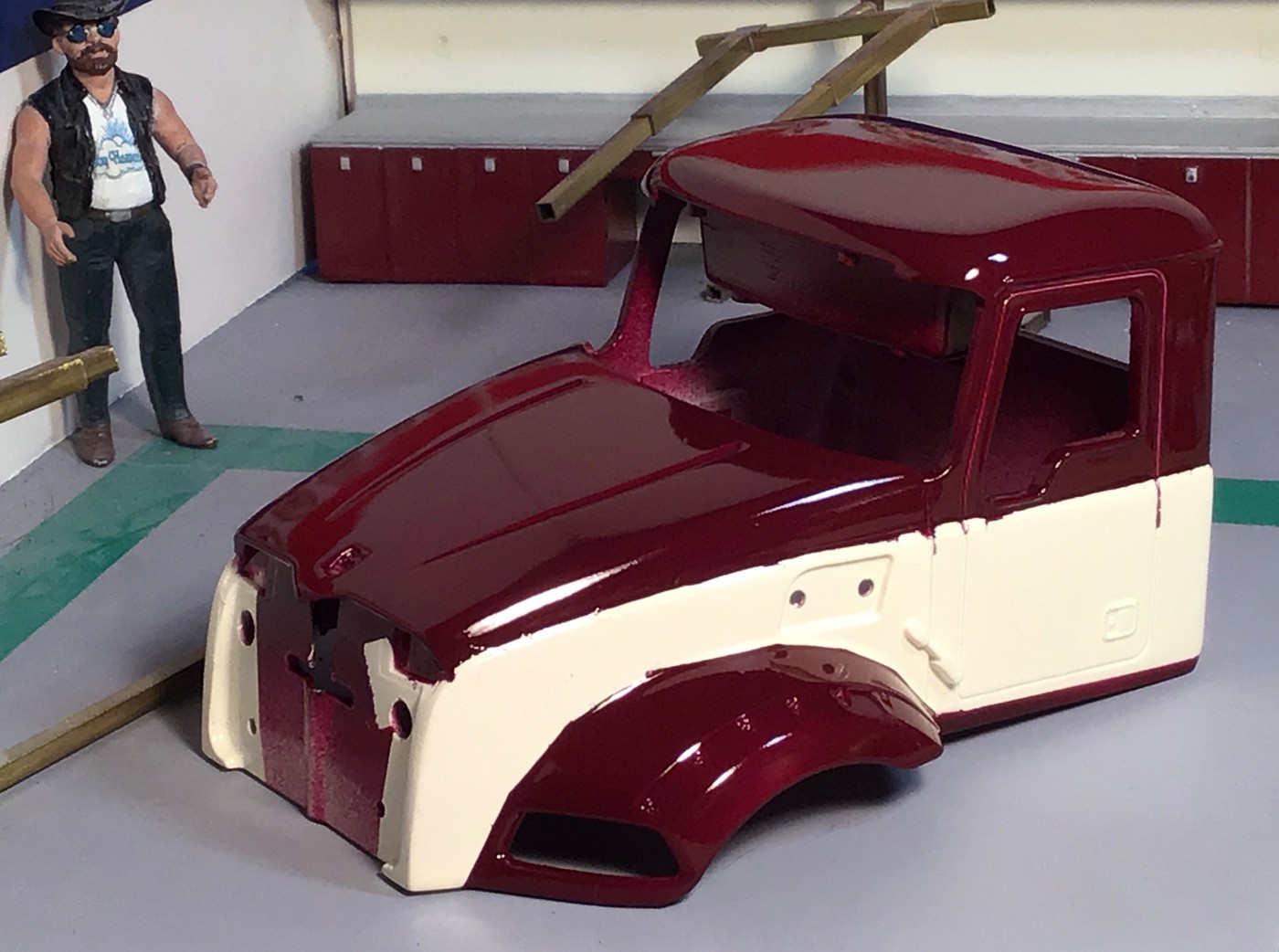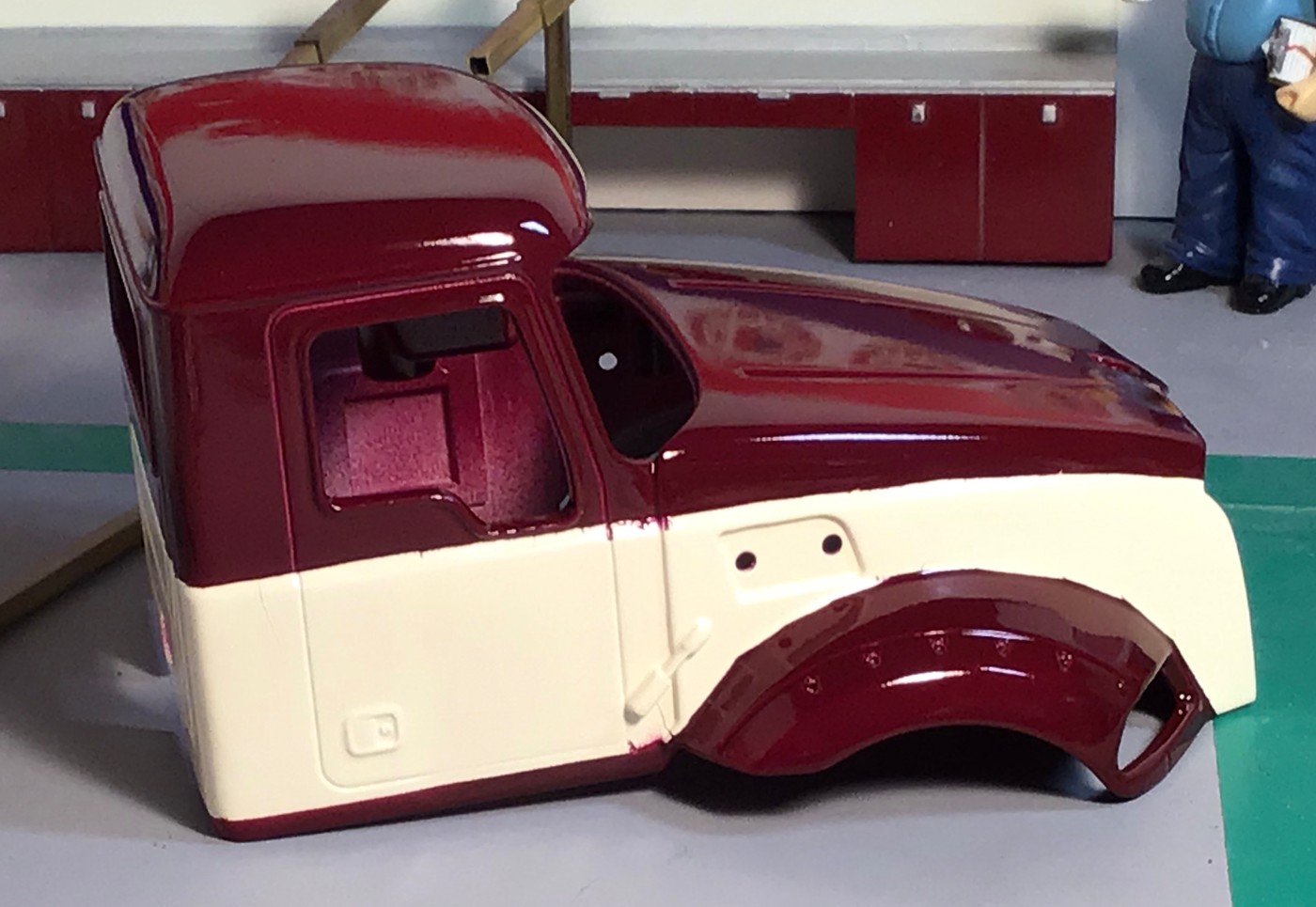 This is how it looked when you last saw it. I'd done the white first as my Dad taught me to always paint the lighter colour first. That didn't deliver the results I wanted.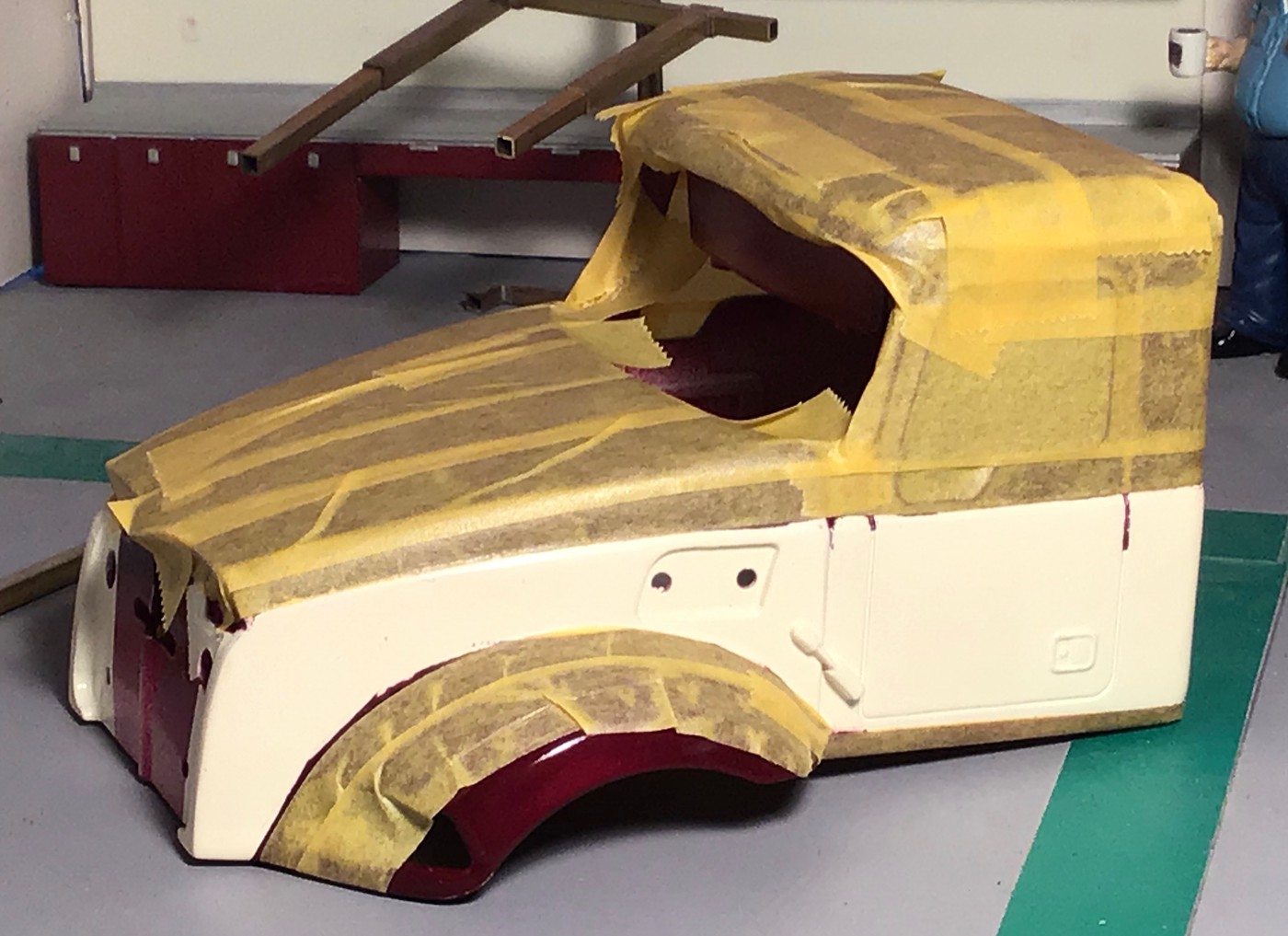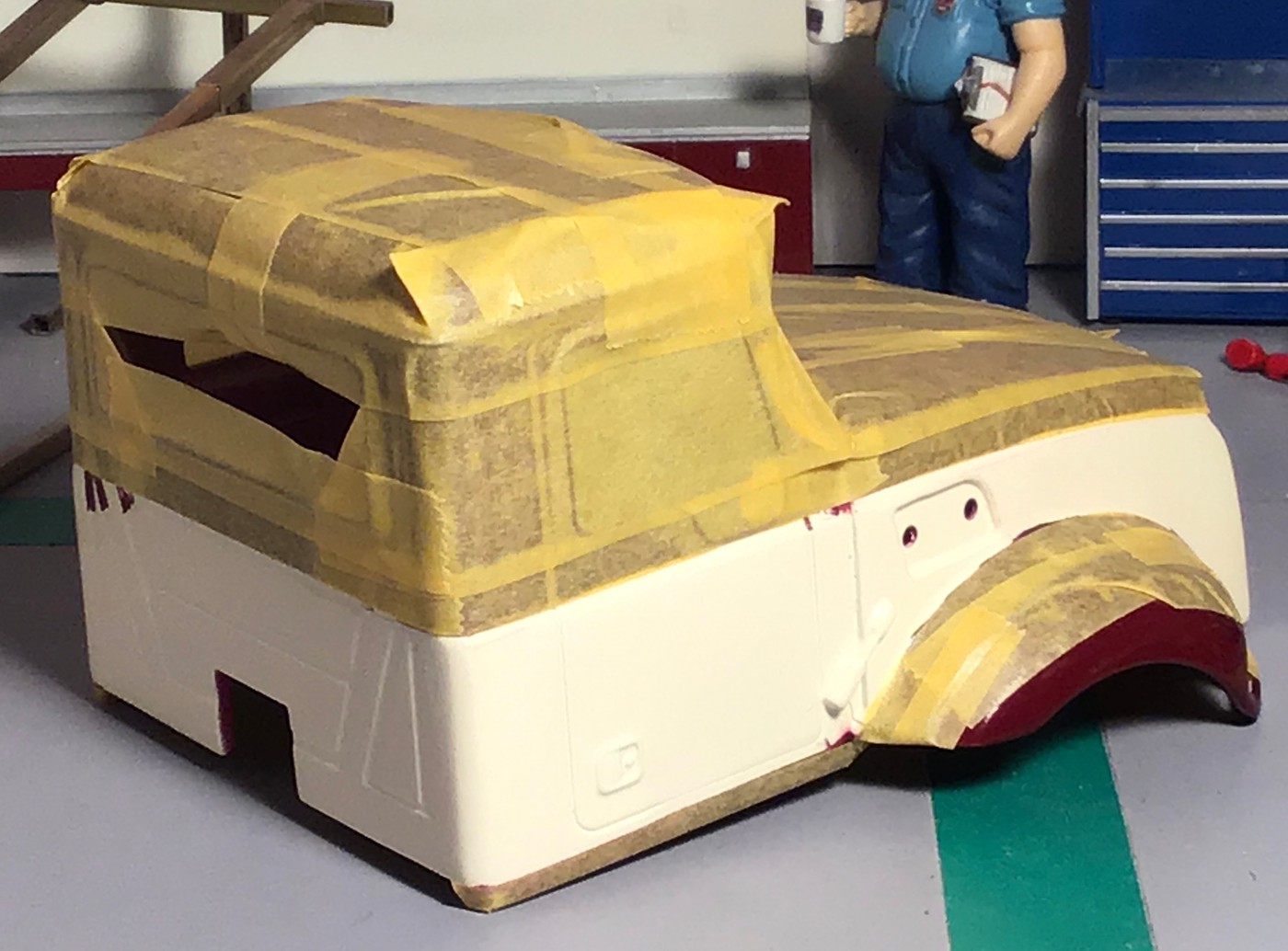 So, I reversed the masking.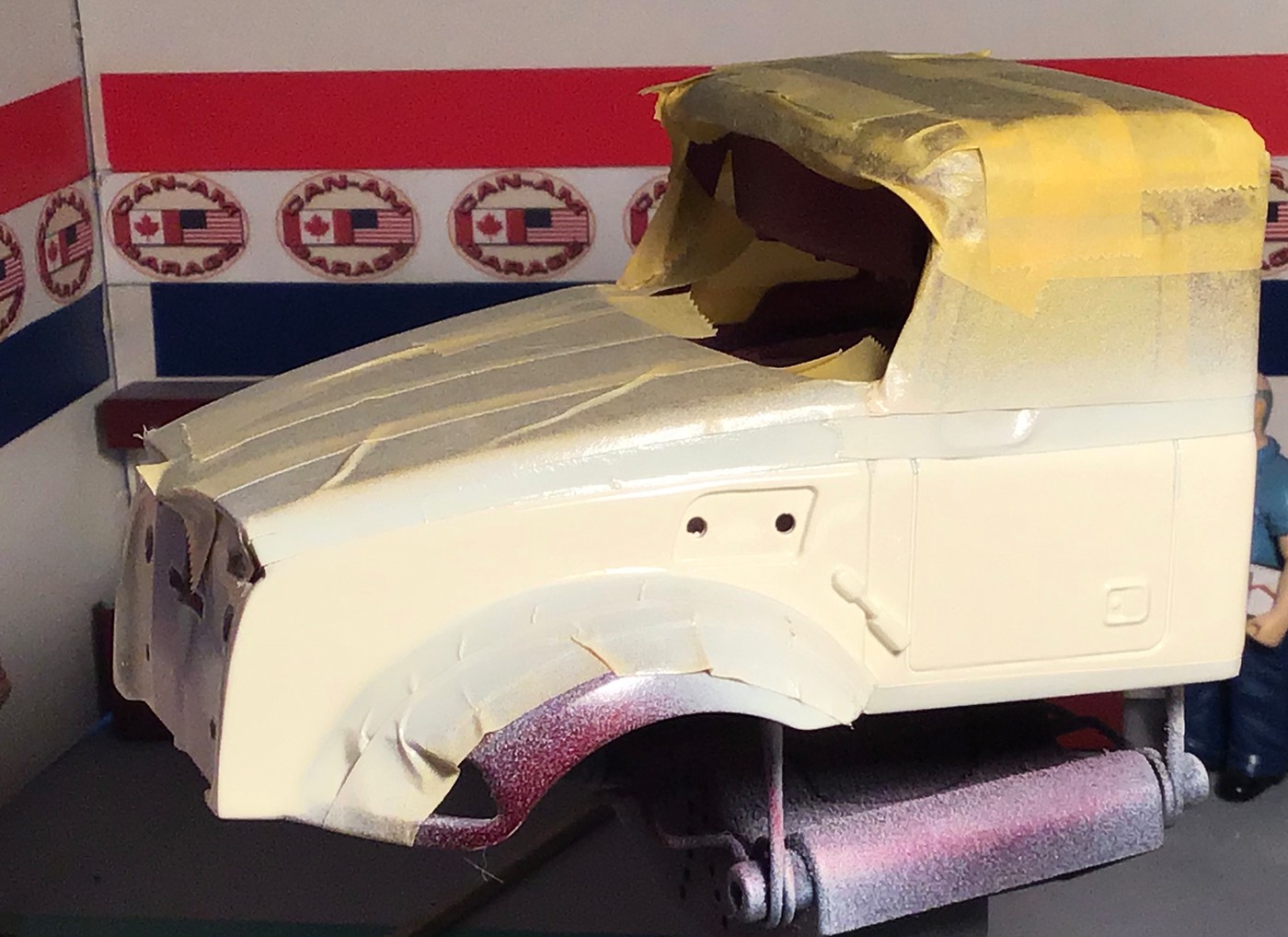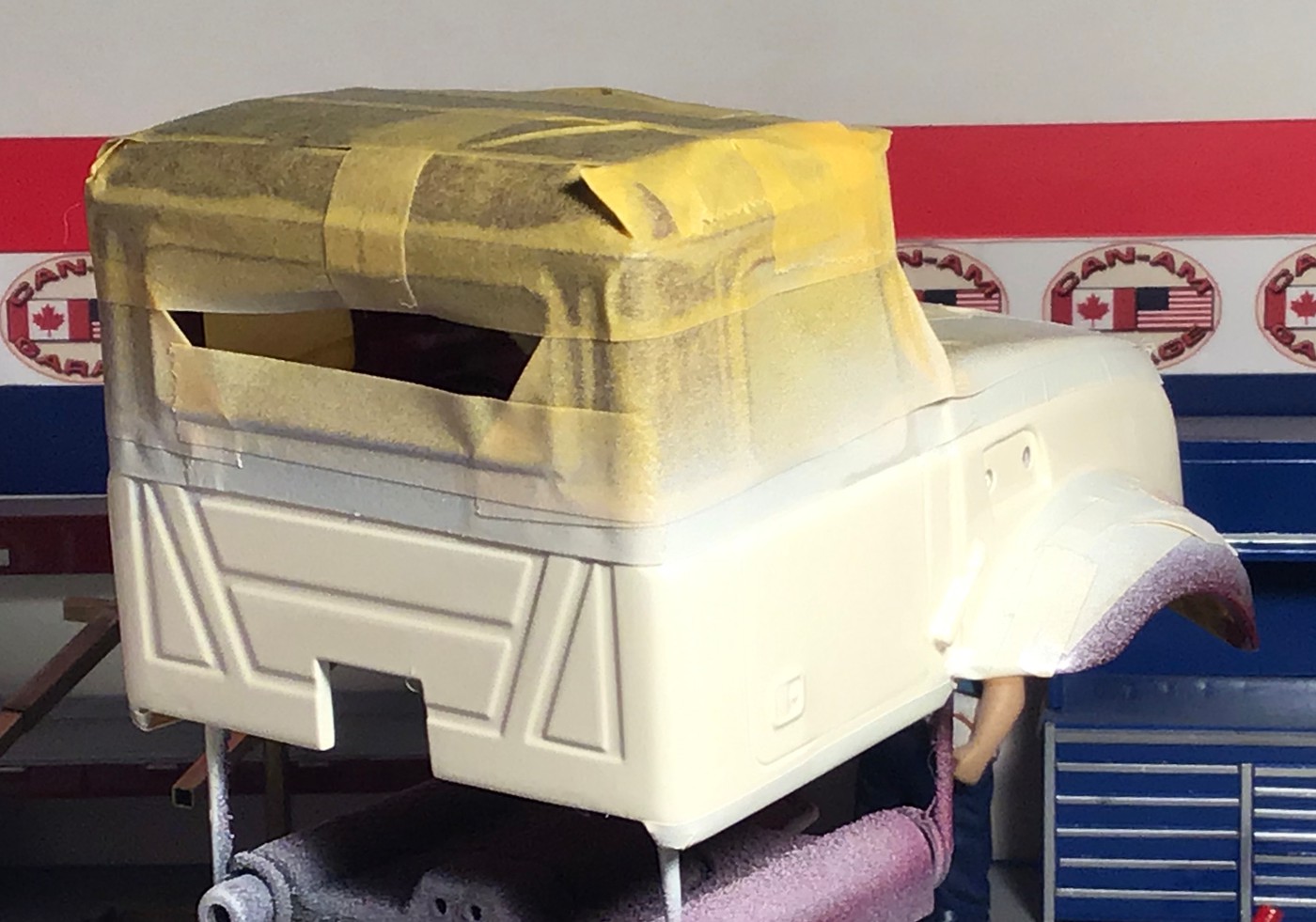 Like last time, I sprayed a little clear as per Terry Jessee to seal the edge of the tape and then sprayed the white.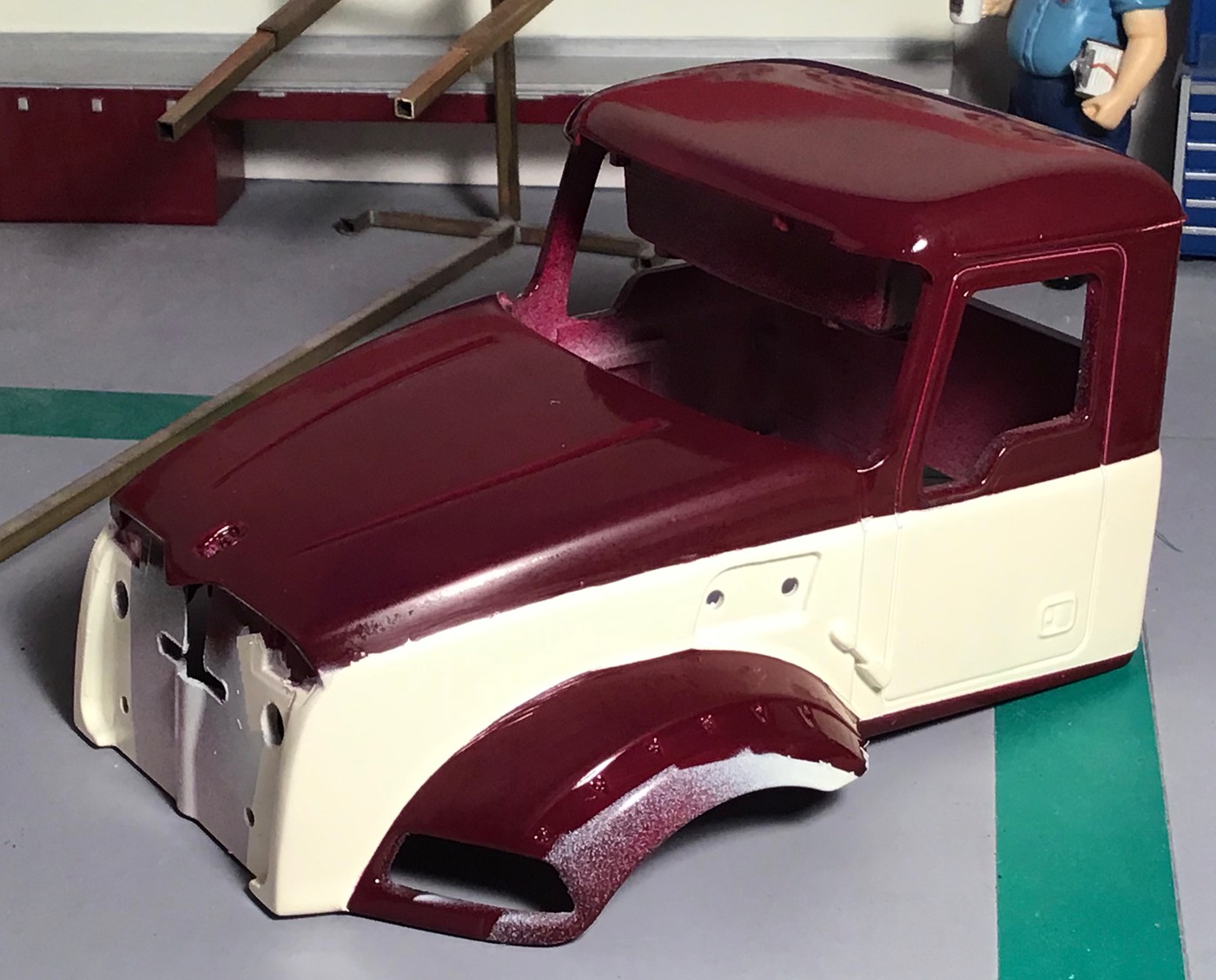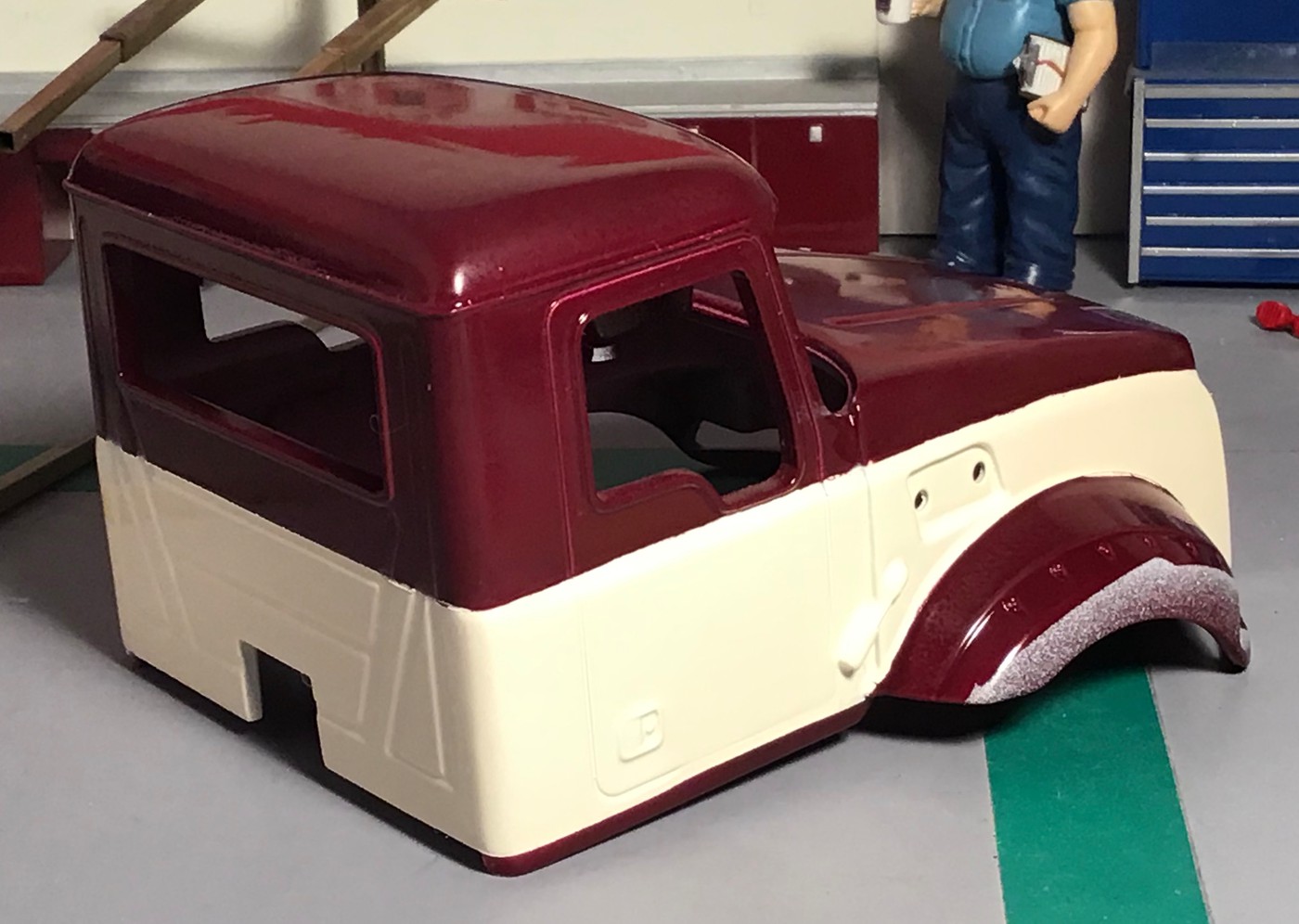 I'm much happier this time. Don't be concerned about the overspray on the outer fenders as that's going to be black when I'm done.
John