I need to put a lock on the idea bank. *PIC*
I was going through a collection I bought last year and discovered a Johan '59 Rambler wagon kit. Next to it was a Polar Lights Ghostbusters Cadillac, and I'm thinking, "All that GB roof rack stuff would fit on that Rambler."
I need to stop that. I did one already.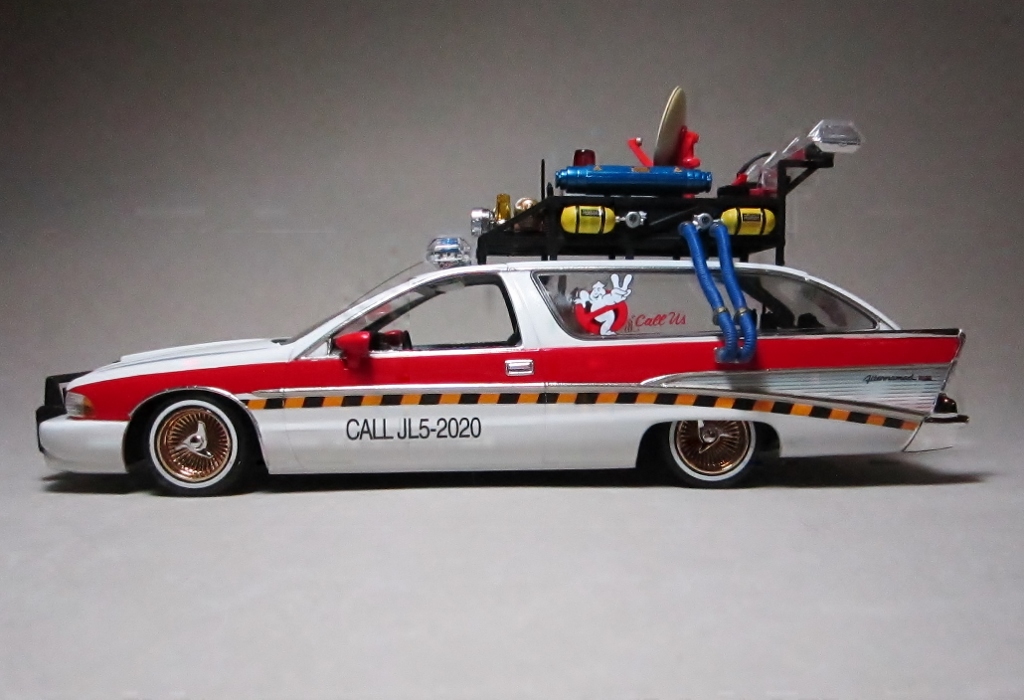 Terry