If ya'll remember, some time back I mentioned my neighbor had a 56 Chevy pick up he bought in 1962 from a farmer. Well, last year he traded it for a lawn mower, one of those twin stick zero turn radius mowers.
Got the mower and $1K for his truck.
Asked on here how to put a Camaro subframe and suspension under the truck so it could be duplicated. Someone, Dan Rosenello? sent me one he started.
Here is the result
Camaro subframe grafted to the pickup frame
Cab and bed mocked up in place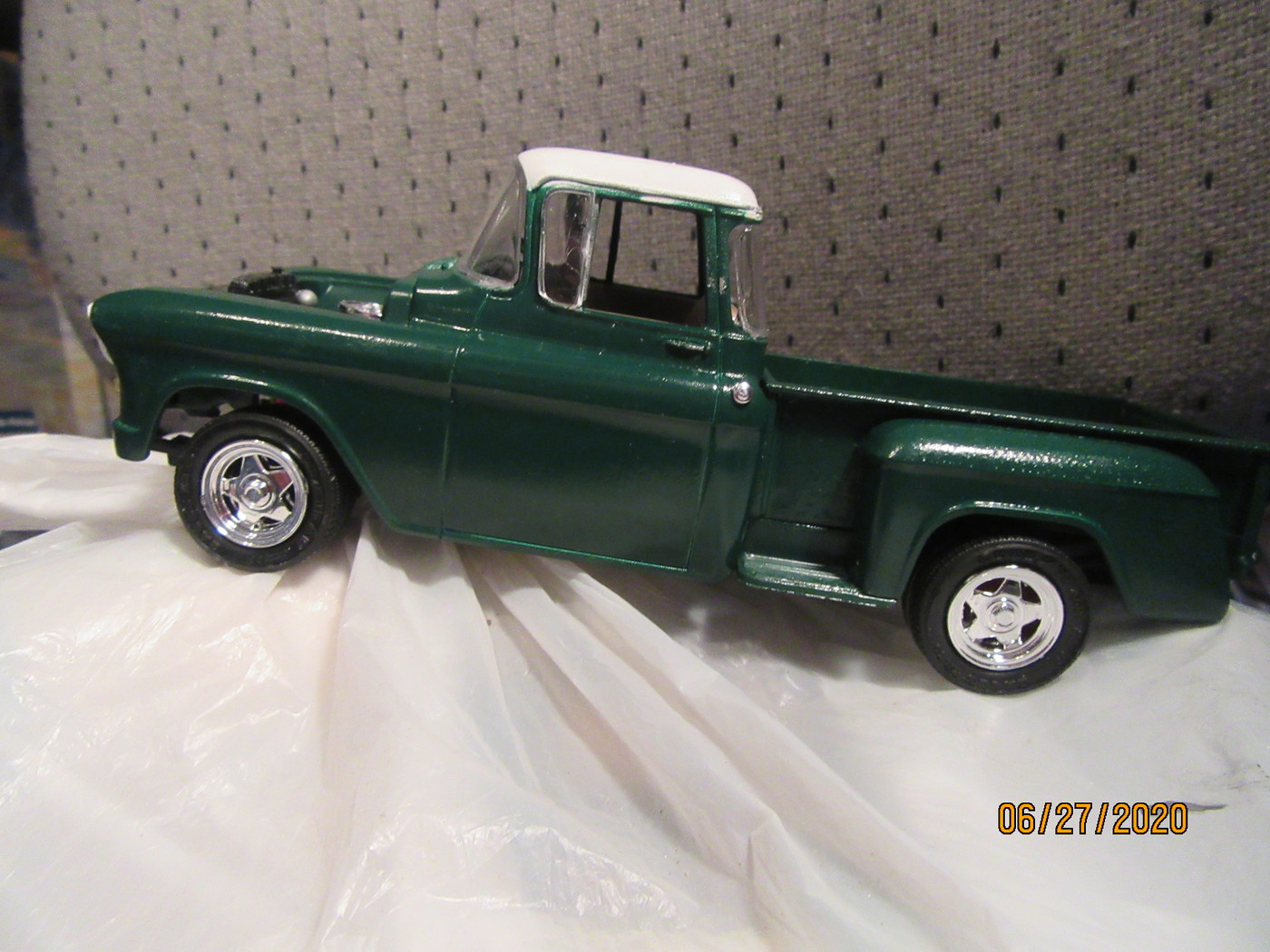 The 3 speed trans was removed from the kit engine and a 700R4 glued in place. That is what was in the real truck.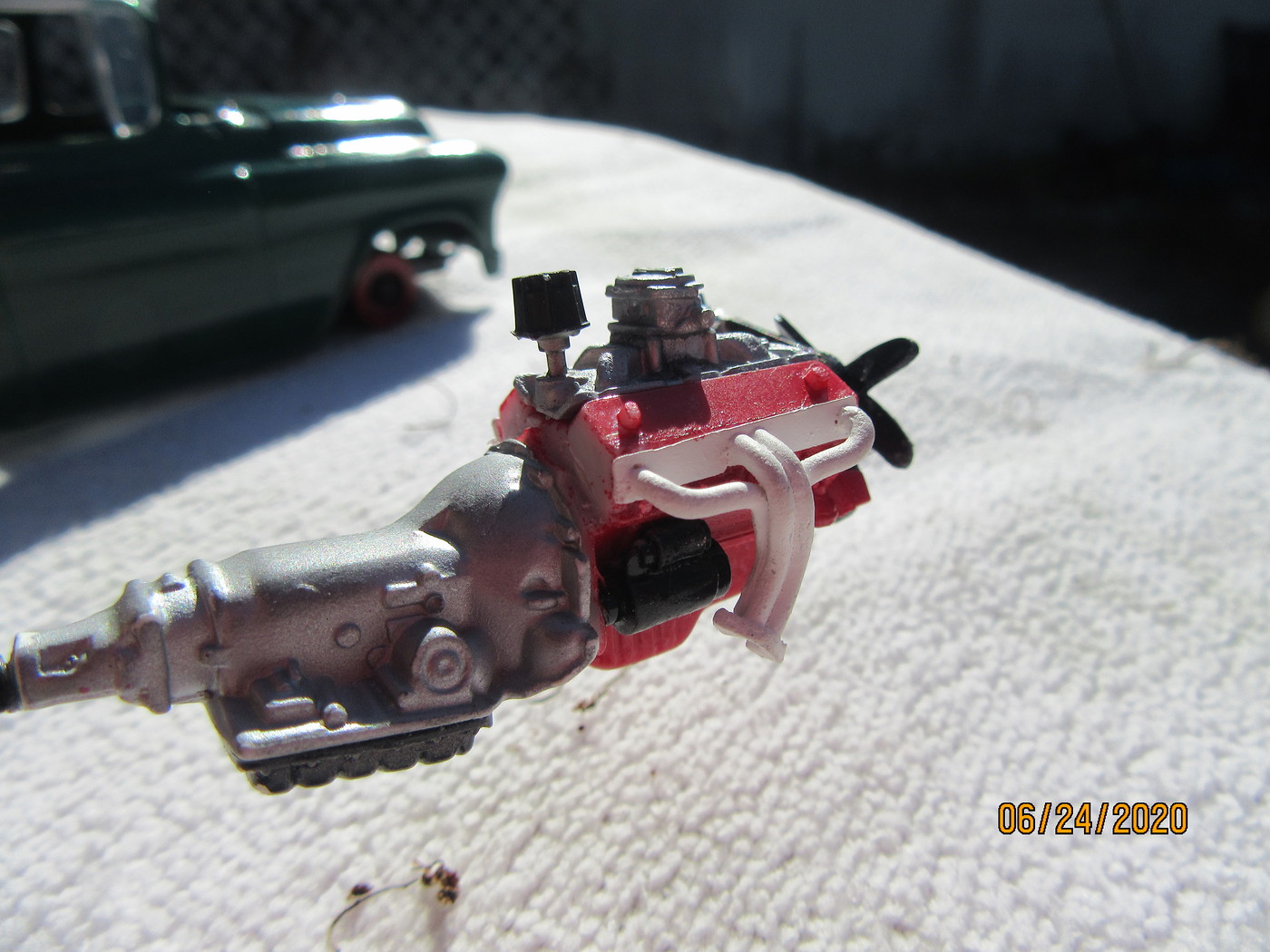 The interior had Volare bucket seats a shade darker than the rest of the interior, so the kit seat got painted a shade darker.
Factory column shifter shifted the trans
Running gear/wheels and tires installed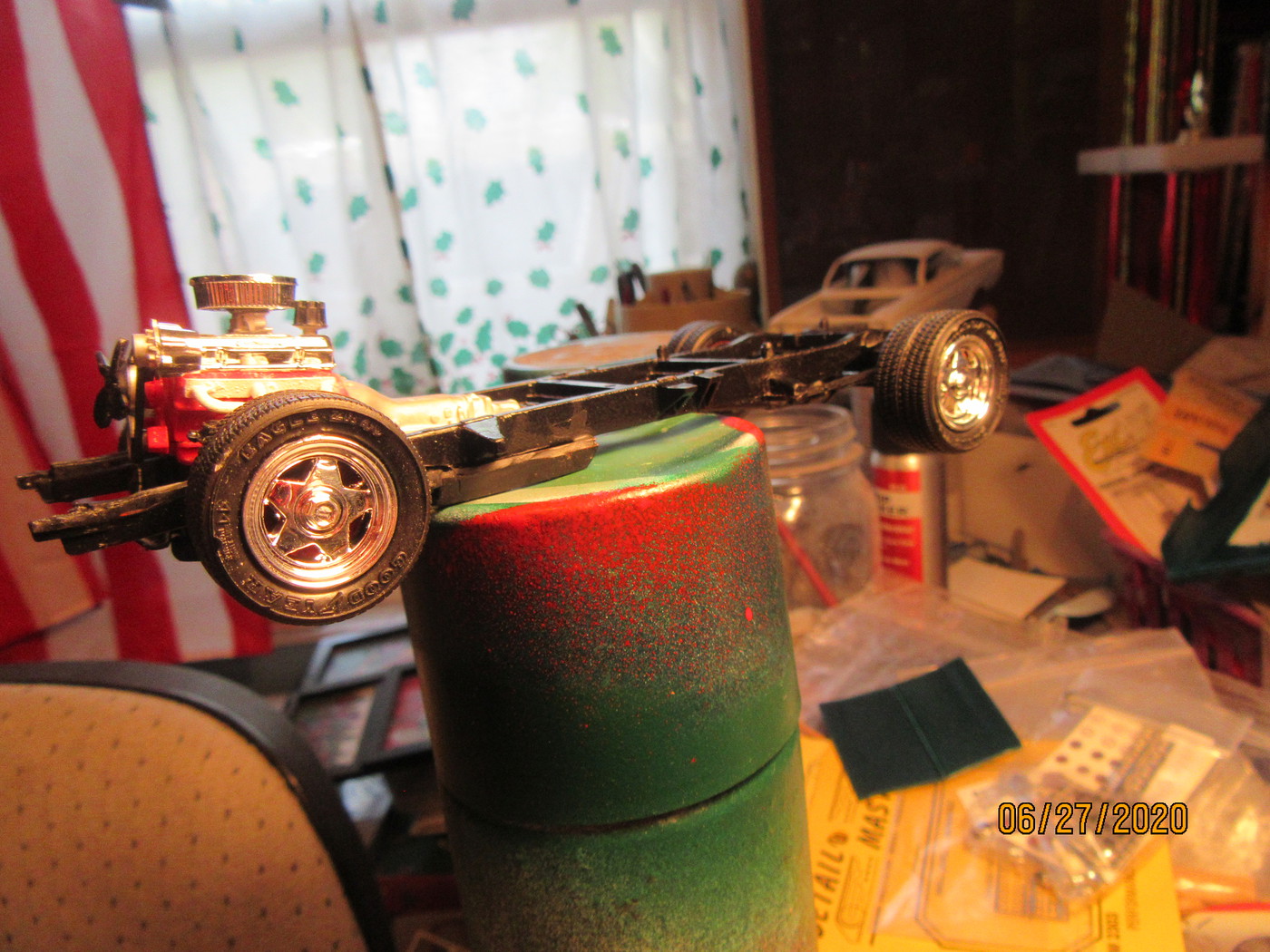 I know. It has a 57 hood and grill, but so did the real truck, even tho it was a 56
After retiring as an OTR trucker, he went to work with me at a local Trucking company driving local before retiring AGAIN at age 80
Monday he will be 90. This will be my present to him, as he still chats fondly about his "old truck".
Hope he likes it