I've tried a couple of things. *PICS*
When I did the GMC 6X6, I painted the tire/wheel with Plastikote black primer. Then I masked off the tire section with Tamiya tape and airbrushed the wheels with Tamiya acrylic.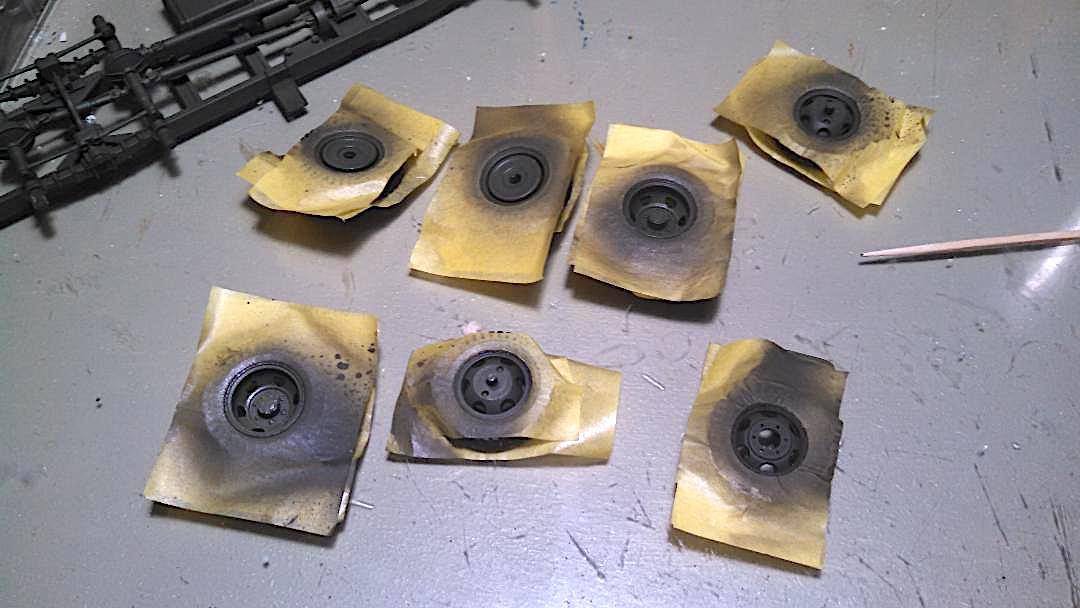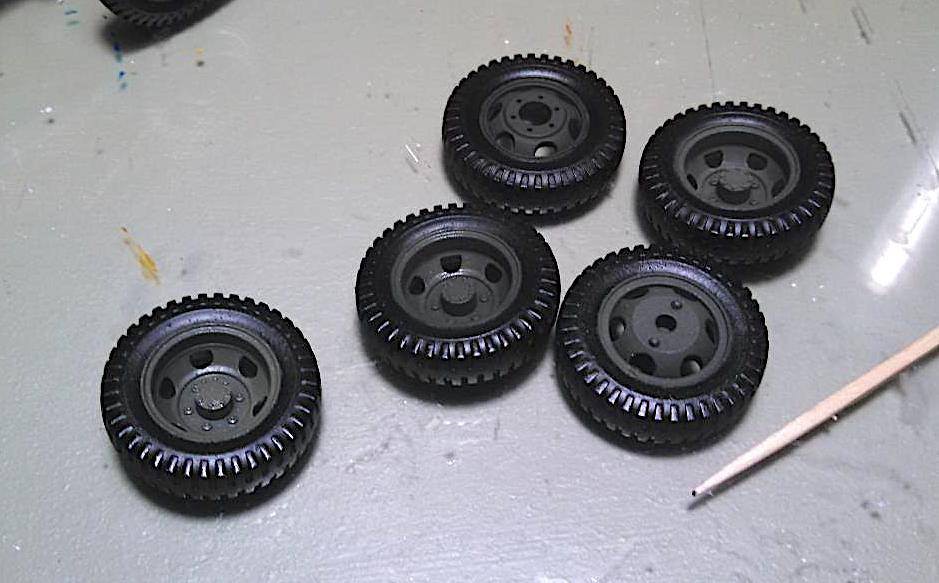 And it came out like this, eventually. All that work and you almost can't see a difference in colors because of the dirt. But it's nice and sharp.
For the Jeep, I painted the entire unit with Tamiya acrylic dark green, clear-coated it, then brush-painted the tires with Vallejo acrylic. The wheel rim has a nice lip on it so you can do a pretty clean job. The "brown violet" is a close match for the green for touchups. That was a lot less work.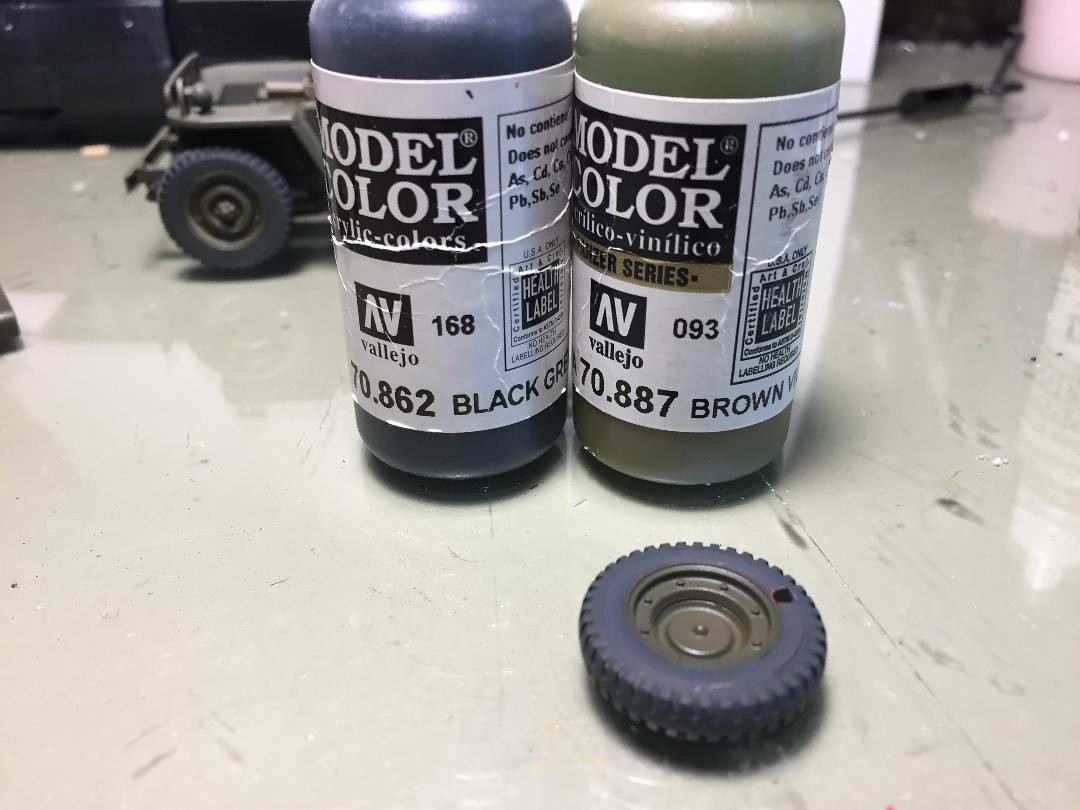 Eventually, though, these wheels will be all dusted up, too.
The armor and aircraft guys have been doing some wild things with paint. They thin acrylics like Tamiya, Vallejo, and AK with lacquer thinner. "Conventional wisdom" says that shouldn't work and will gum up your airbrush, but I've been playing with and it works very well. The paint lies down nicely and is dry almost immediately. And it's rock-hard.
Hope that helps.
Terry