Update on the '29 pickup hotrod.
Got a little more done. It's starting to look like something now.
The inside is now finished except for a shifter. I'll find something before I glue the roof on.
I really should have sanded those ejector pin marks off the inside of the doors but at the time the paint was just an experiment. I didn't want to mess with it so I left it alone.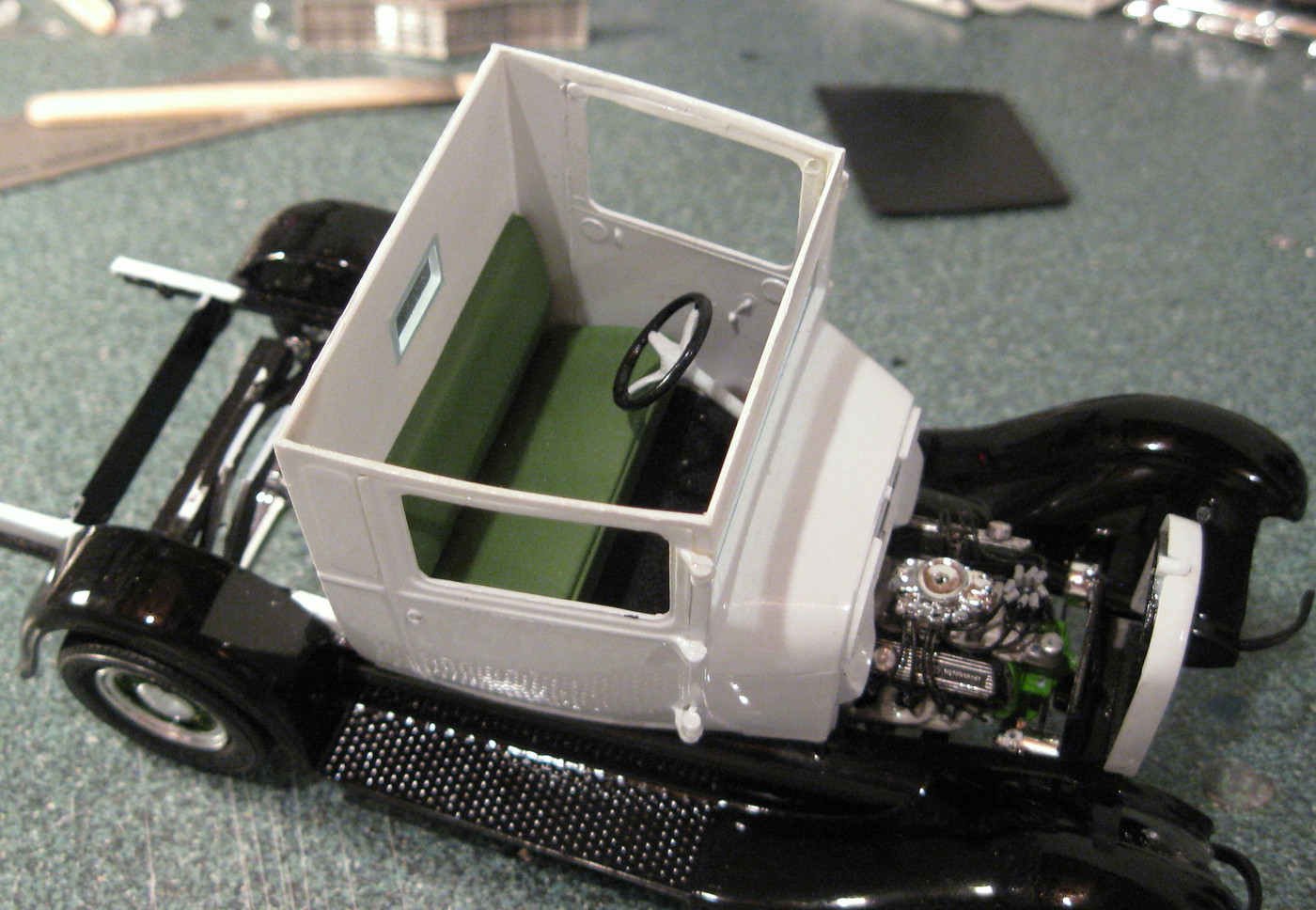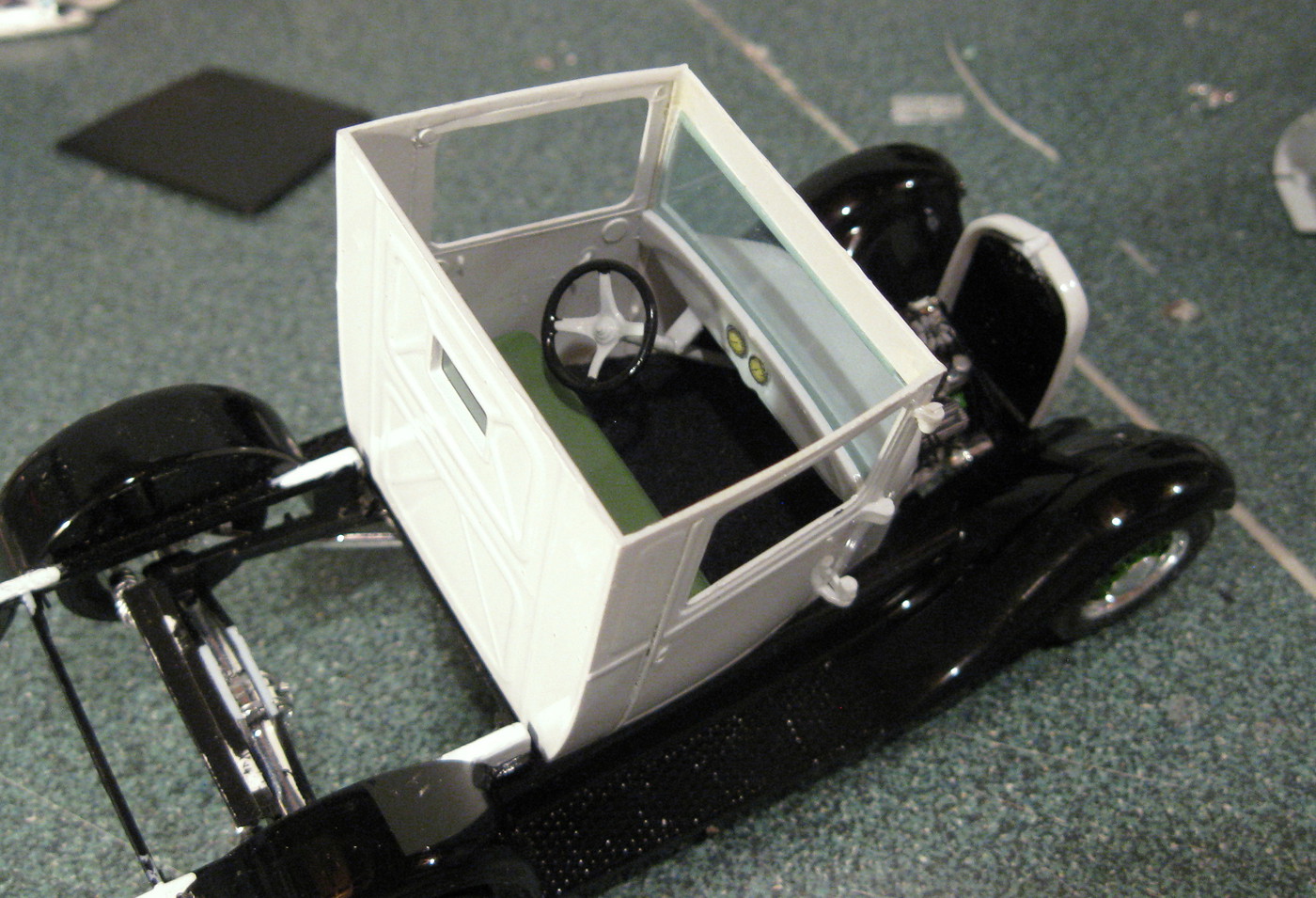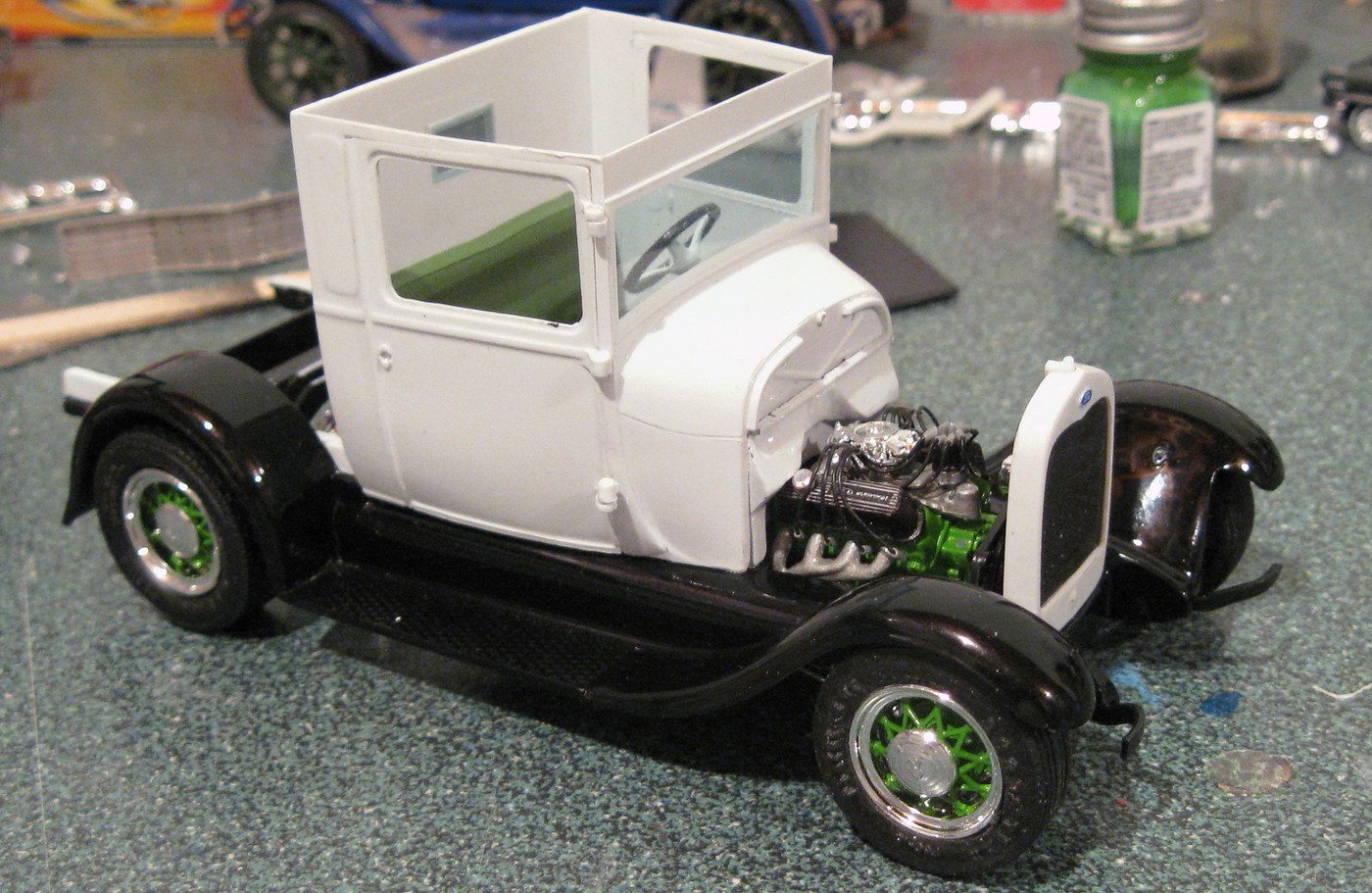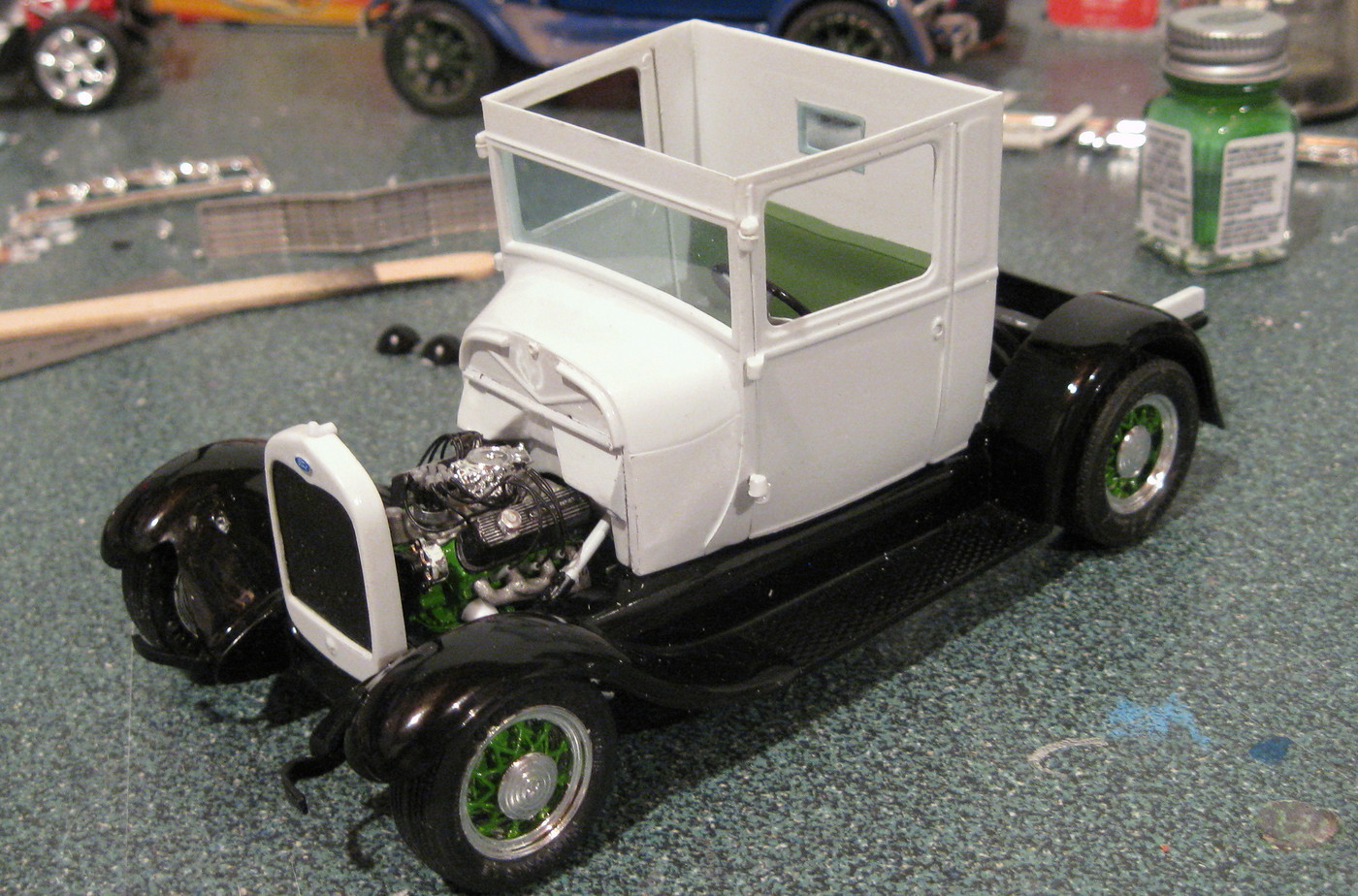 I'm trying for a whitewashed stain look for the floor of the box. I did the bed rails with strips of decal sheet sprayed black. Still need to be trimmed, of cores.