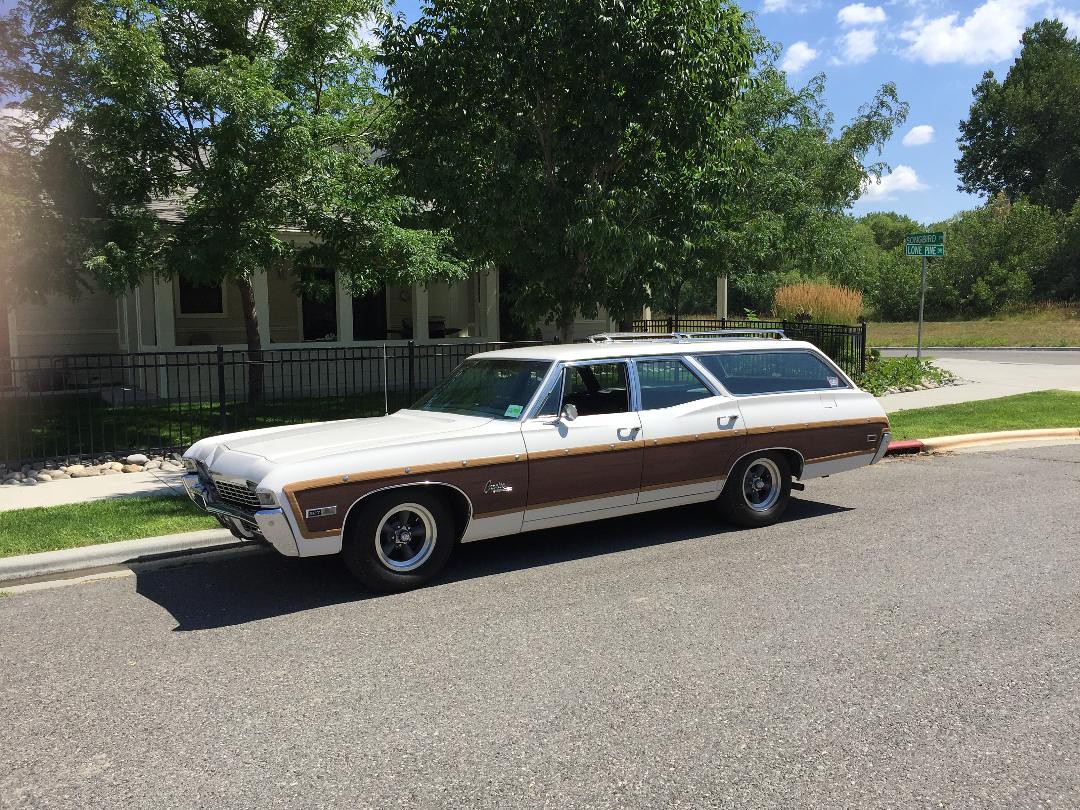 I've been without the Grammie Wagon for about a week. I was able to get a storage garage just up the street from my house a few days ago. When we moved the Chevy out of the other garage, I found a big pool of transmission fluid. So I topped off the transmission fluid, and ran the car up to a garage I'd heard about.
So they've had things pulled apart. Since I didn't really need the car, they took their time with it, and often put it aside because they belong to a group that works with travelers who have car trouble. I didn't mind. The young mechanic who worked on the tranny said that he had never worked on a car that old, but was pleased to be able to do so here. He was kind of OCD (his description), so he actually did extras just because he was having fun.
So the transmission got all repaired, tidied up, and repainted to boot. Looks pretty cool under there.
Neat garage. They discovered that they had more problems to fix than they planned, but called me in several times to show me each one. I'm not the great mechanic, but know what I'm looking at. They were pretty cool about it. I told them a little about its history (thanks, Marty, for the photos), so they said they were pleased to be a part of that, too.
Runs great, shifts smooth (Turbo 400), and has all new stuff. So I'm pretty tickled. Plus they offered to knock off a hundred bucks if I brought in two turkeys for the guy's church Thanksgiving drive.
All in all, very pleasant. Like Dave Van, I bought this based solely on photographs (about 50). My wife thinks I'm crazy.
If you're wondering, I had a fair idea what I was getting into, so I'm very happy with the wagon. Last play car I had was 25 years ago. Now I have some time to enjoy it.
Terry