I was aiming to have this one done on Friday but it didn't happen. Finished it Saturday morning.
This is an original AMT annual kit. This was a basic "Box Stock" restoration. Honduras maroon paint. Flame red interior. New chrome from Modelhaus. Here's what it looked like when I started:
Here is the finished car.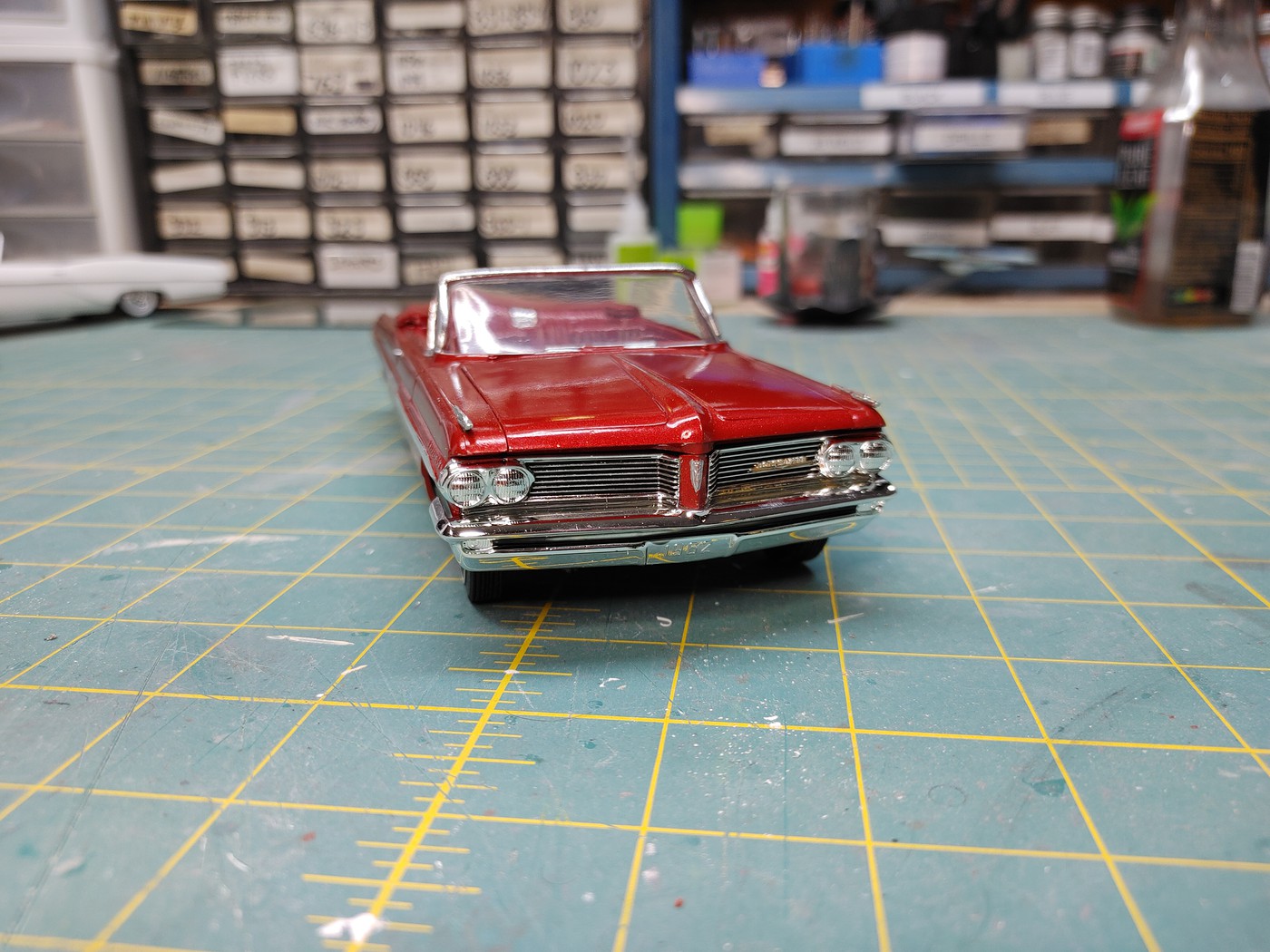 I decided to make a new steering column and added the floor shifter. Now that I see the pics on the big screen I see a few things I could touch up. I may add a side view mirror too.
Thanks for looking!