Good Morning All, I don't remember what I posted in my last update on learning to weather stuff. I'll post a few pictures and then add a link. I've watched a ton of youtube videos to the point of a little metal overload but.......PICs *LINK*
I'm just working through some different techniques. Comments and suggestion always welcome.
This is Rustall and then weathering powered over that

This was a painted model that I was soaking in 91% alcohol. I checked the progress and it had this funky finish so I added weather powders.

Mainly Rustall and powders but at the bottom I tried the sponge method of spotching on different colors of paint.

These next 2 are rust covered by vaseline and then painted over. Then the vaseline was stripped off. Good effect.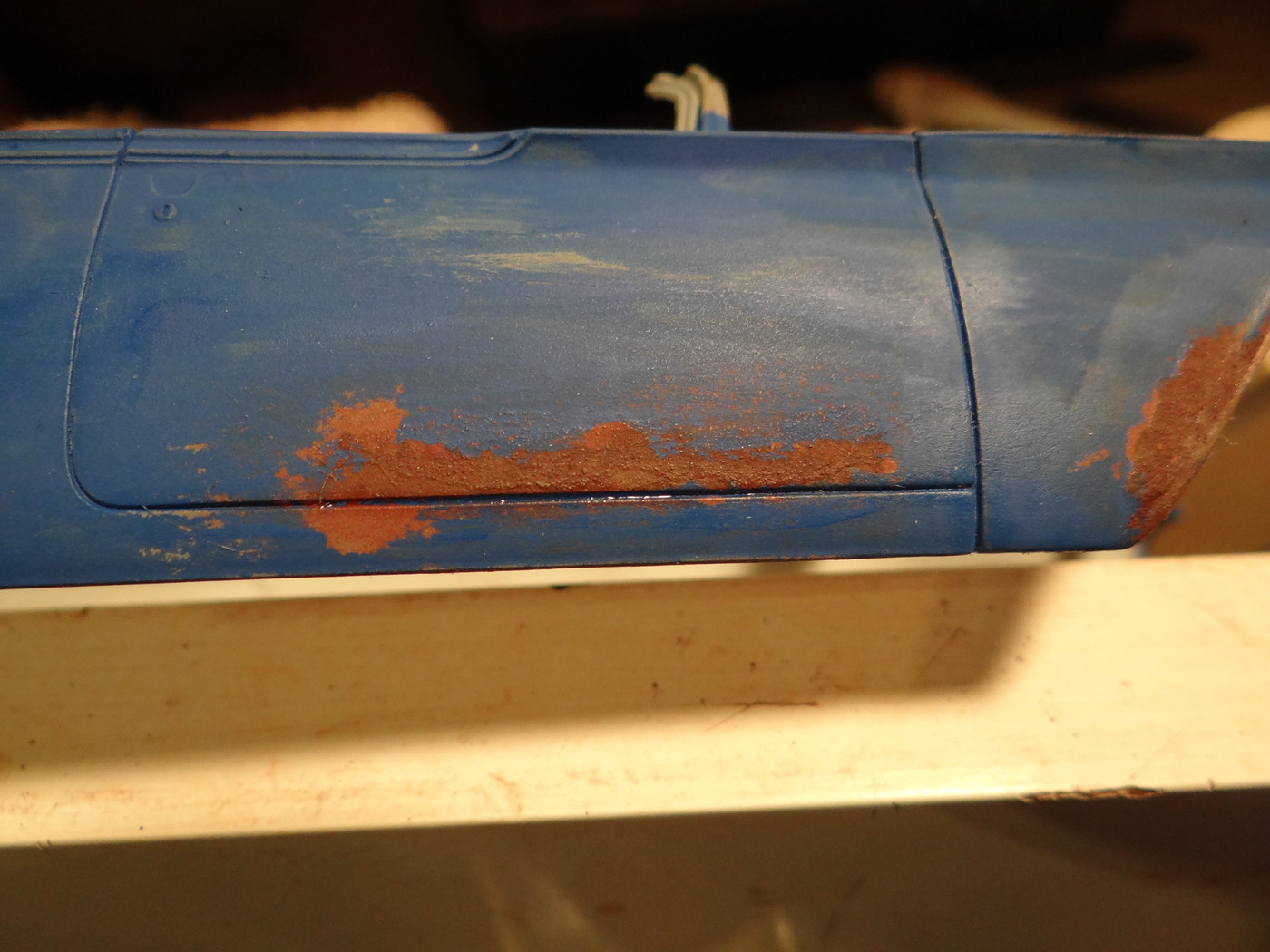 This is the salt technique. I like it and think it might has some good possibilities.