I think enough is done on this build. Got some other ones in the fire that need to be started so it's time to call it quits. Here's the walk-around.
From the right side with license plate, some traffic cones and a short square shovel.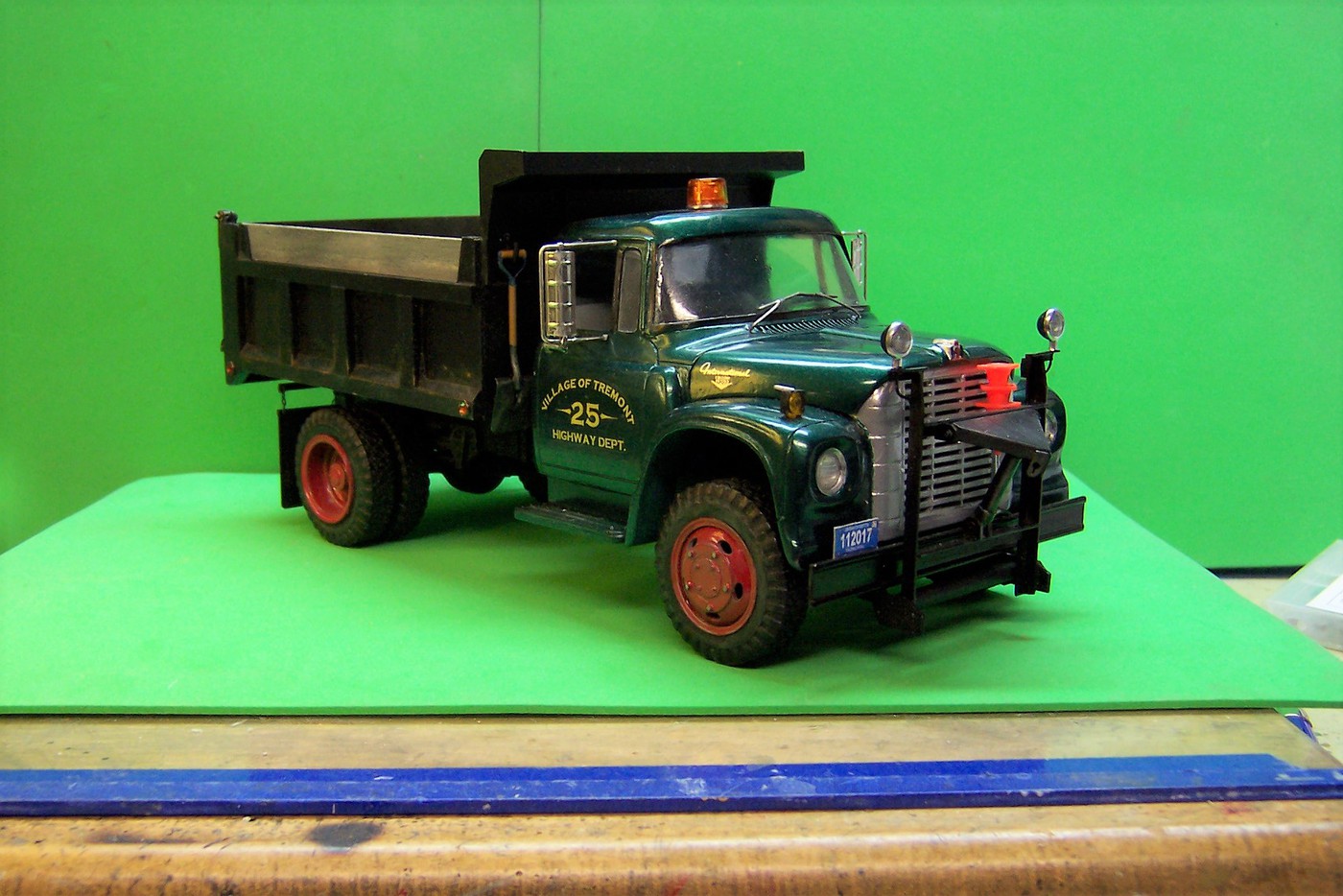 Hosted on Fotki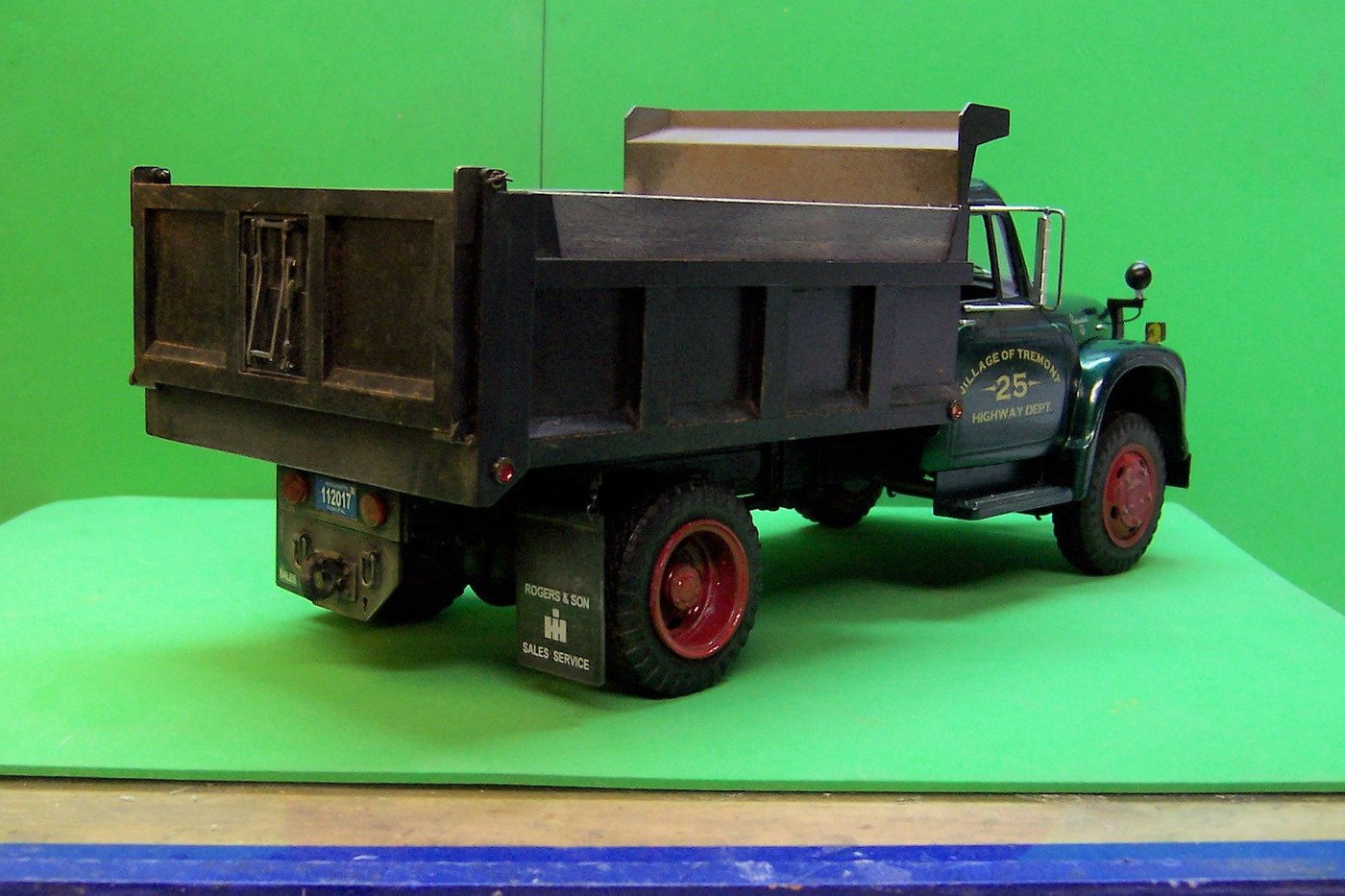 Hosted on Fotki
From the left side the tailgate latches are all enclosed with only the ends showing that hold the tailgate closed.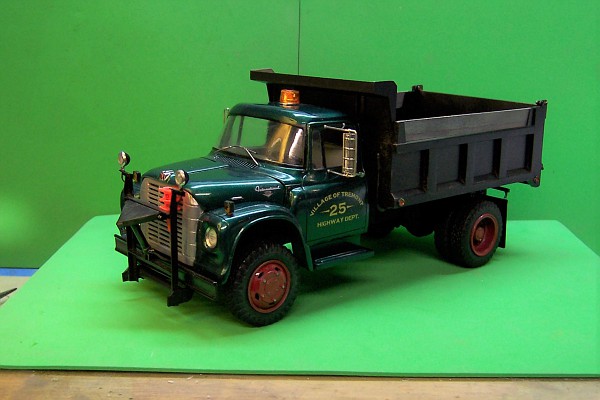 Hosted on Fotki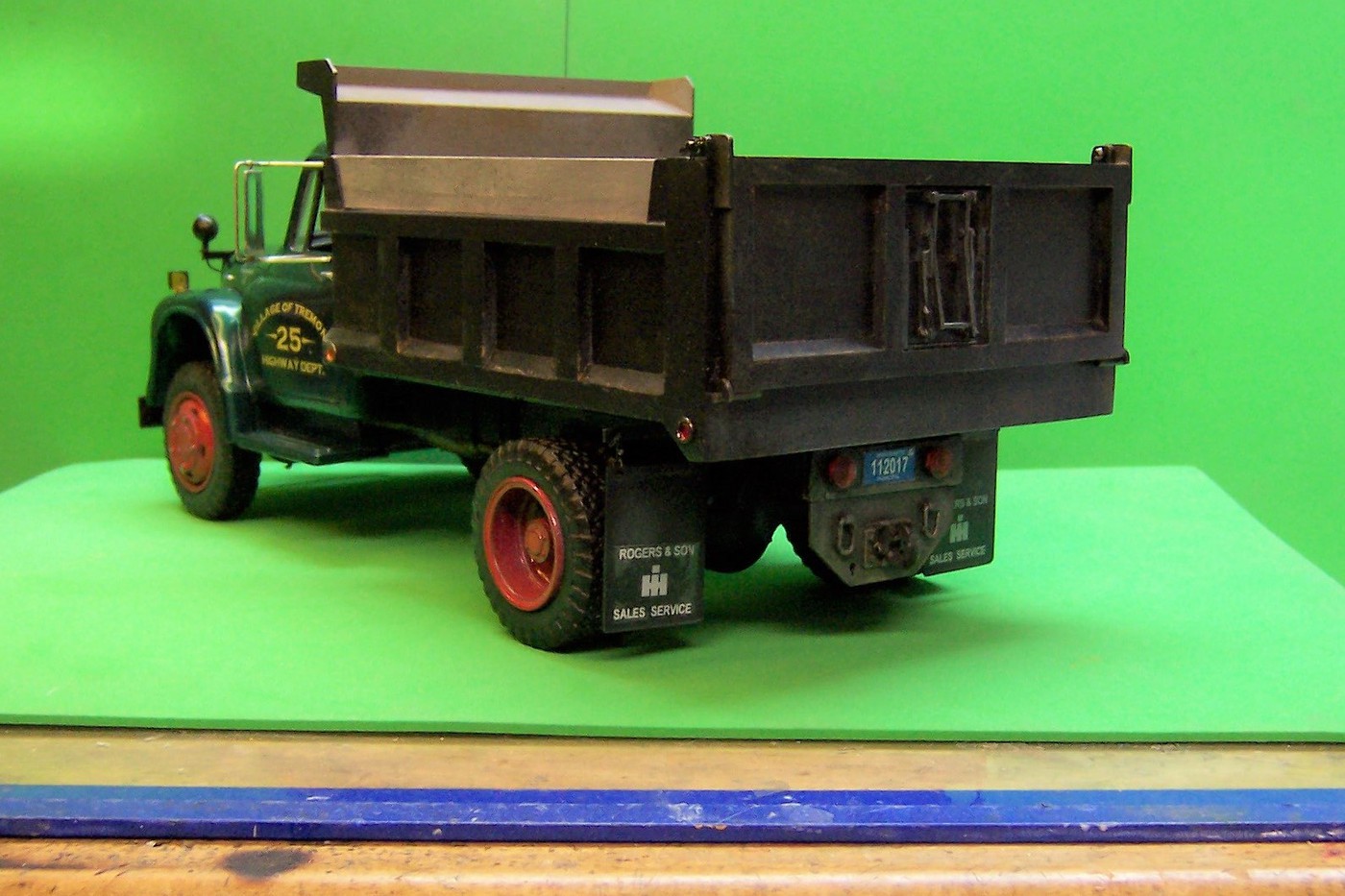 Hosted on Fotki
With the body raised the hoisting parts were given a flat wash and then some dry brush to bring our the high lights. And inside the body is the result of using the truck to carry cold patch material for fixing potholes.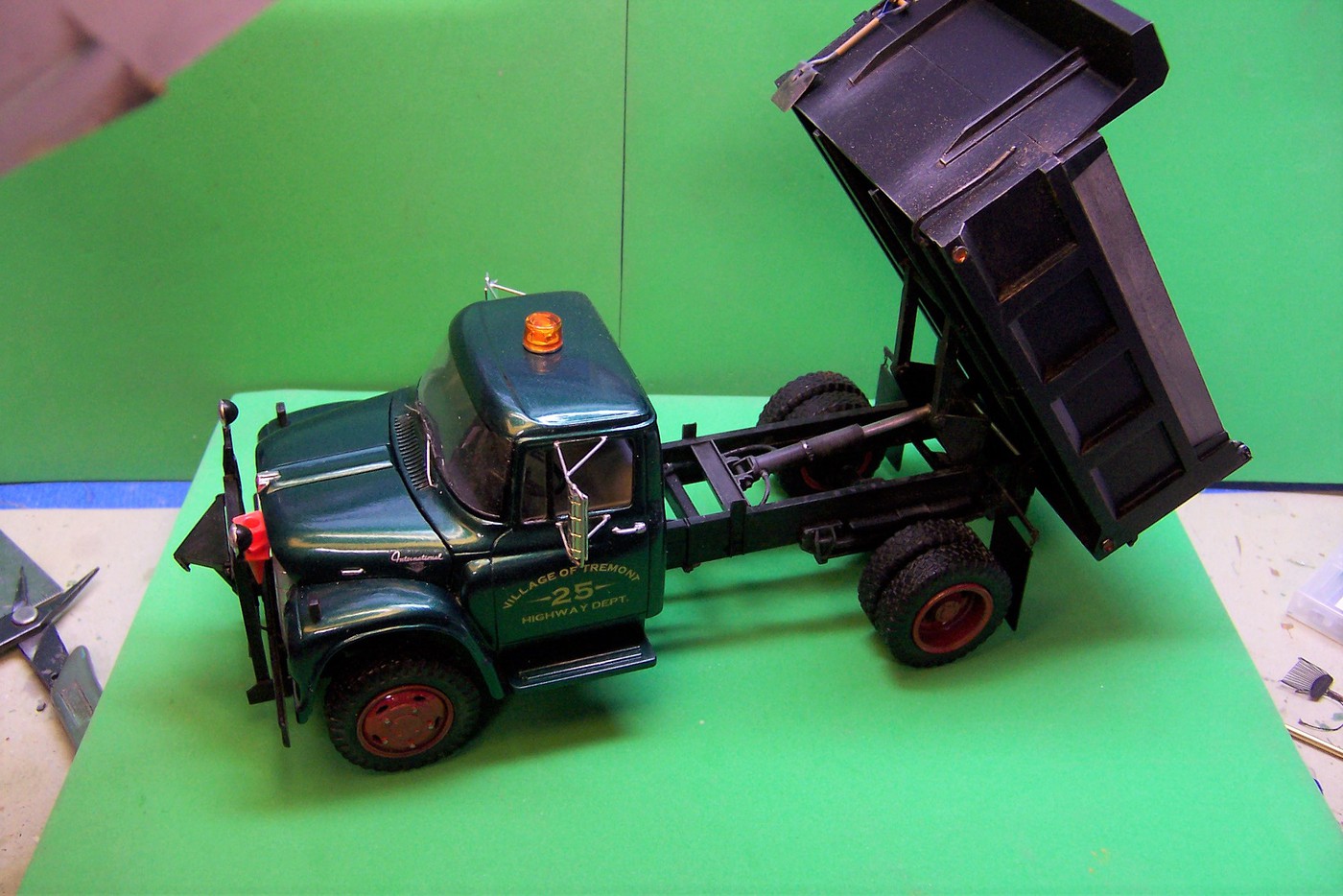 Hosted on Fotki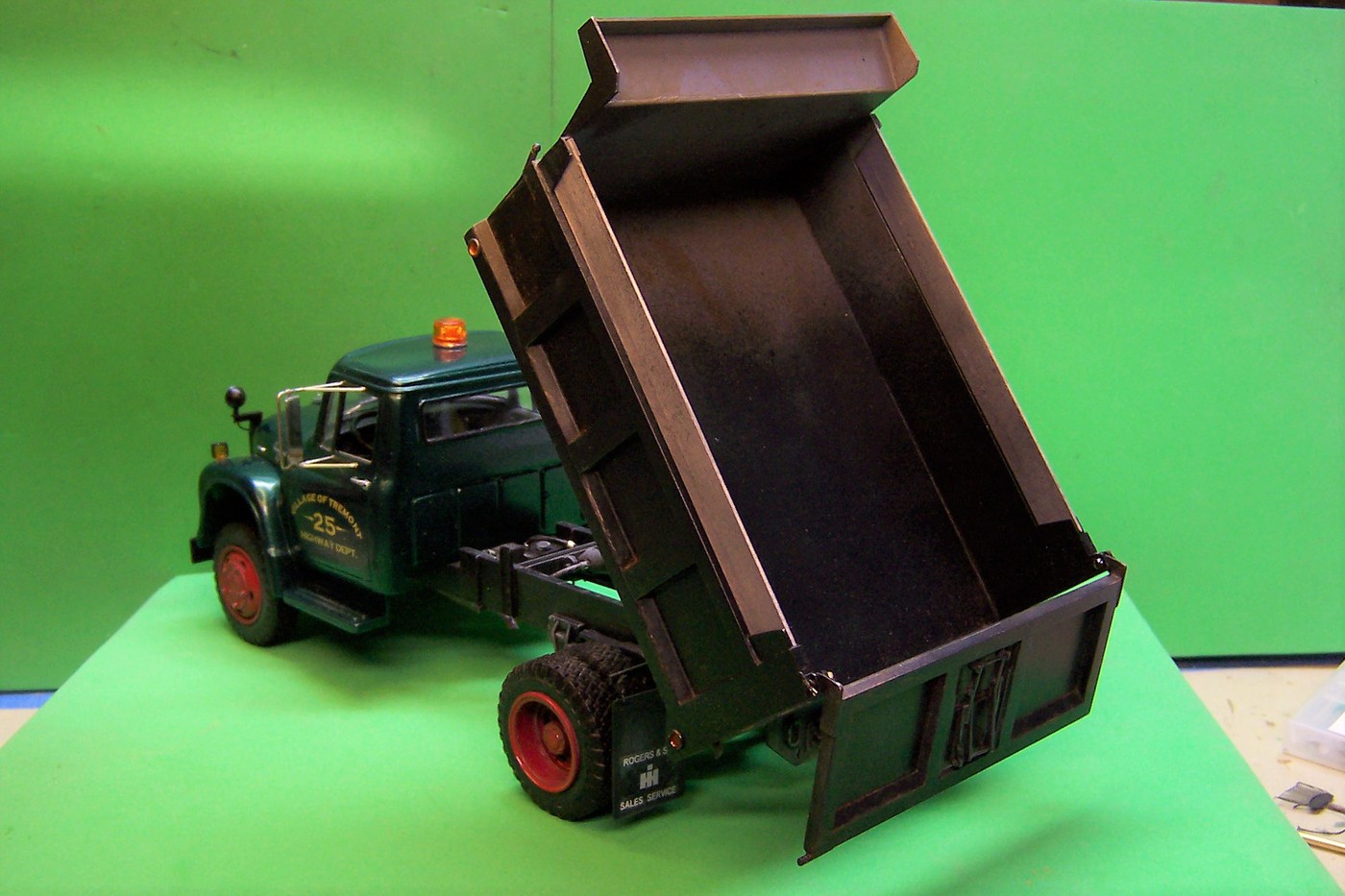 Hosted on Fotki
This has been a fun build with all of the issues around trying to create an International Loadstar. The next one will have the opening butterfly hood and opening doors. But it will be a while since there are a lot of photos and measurements to be taken of the next truck to be built. And yes, I'm going back to red!