A little progress on a little Pete and I tried something new. *2 IMAGES*
One of my future projects is a rusty, crusty and dusty barn find '70 Dodge Challenger.
I consulted my mail order hobby shop and he suggested a line of products that he thought would do what I want, at least for the rusty stuff.
There are other ways to do make stuff rusty but I found this very easy to do and while it's more suitable for a barn find than it is for a working truck, it works.
I guess I'm saying it's likely overkill for the little Pete.
Anyway, here's what I got for maybe 10 minutes of work and no previous experience with the products. FYI, it was FUN!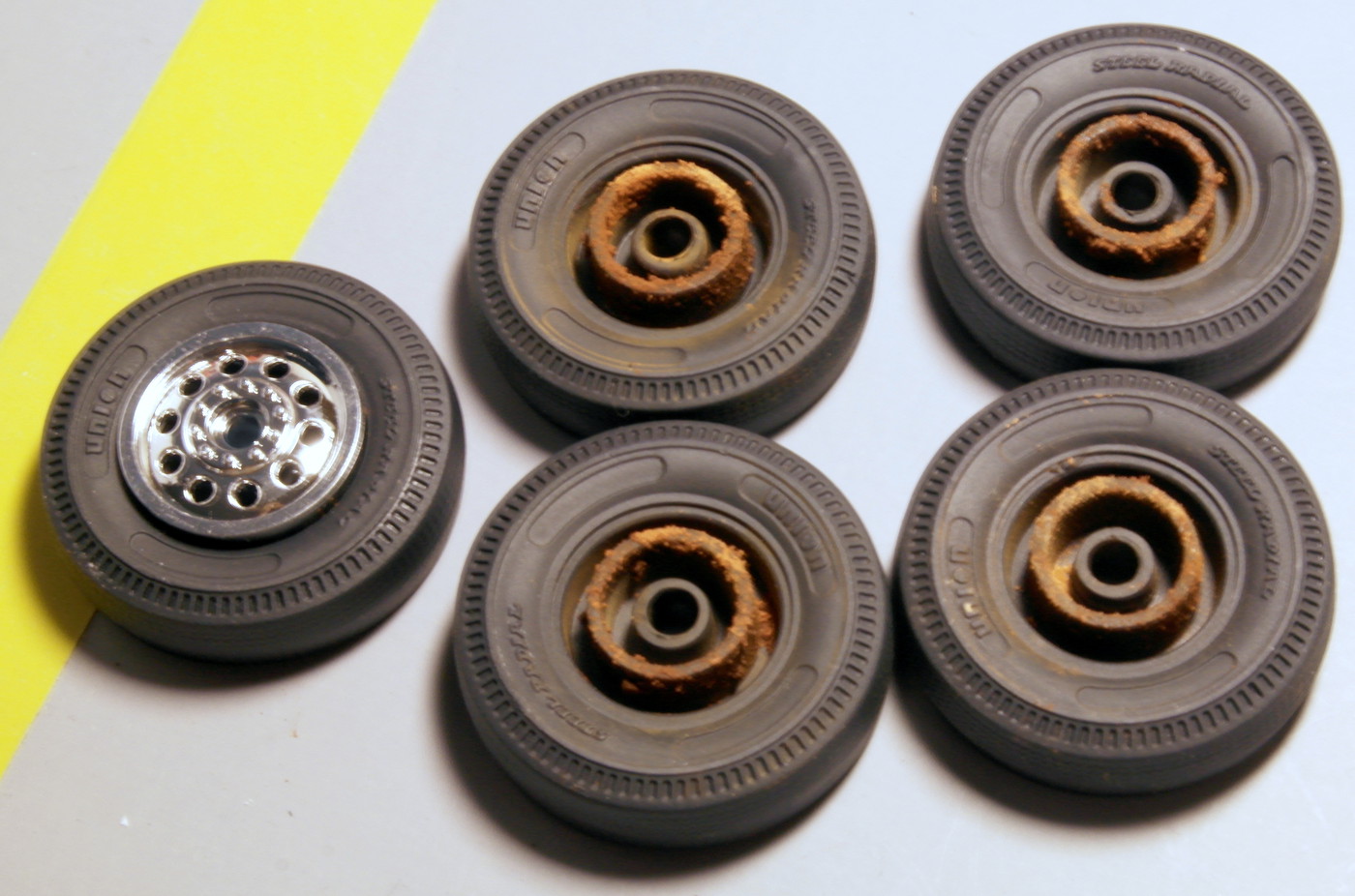 Rusty brake drums for the little Pete.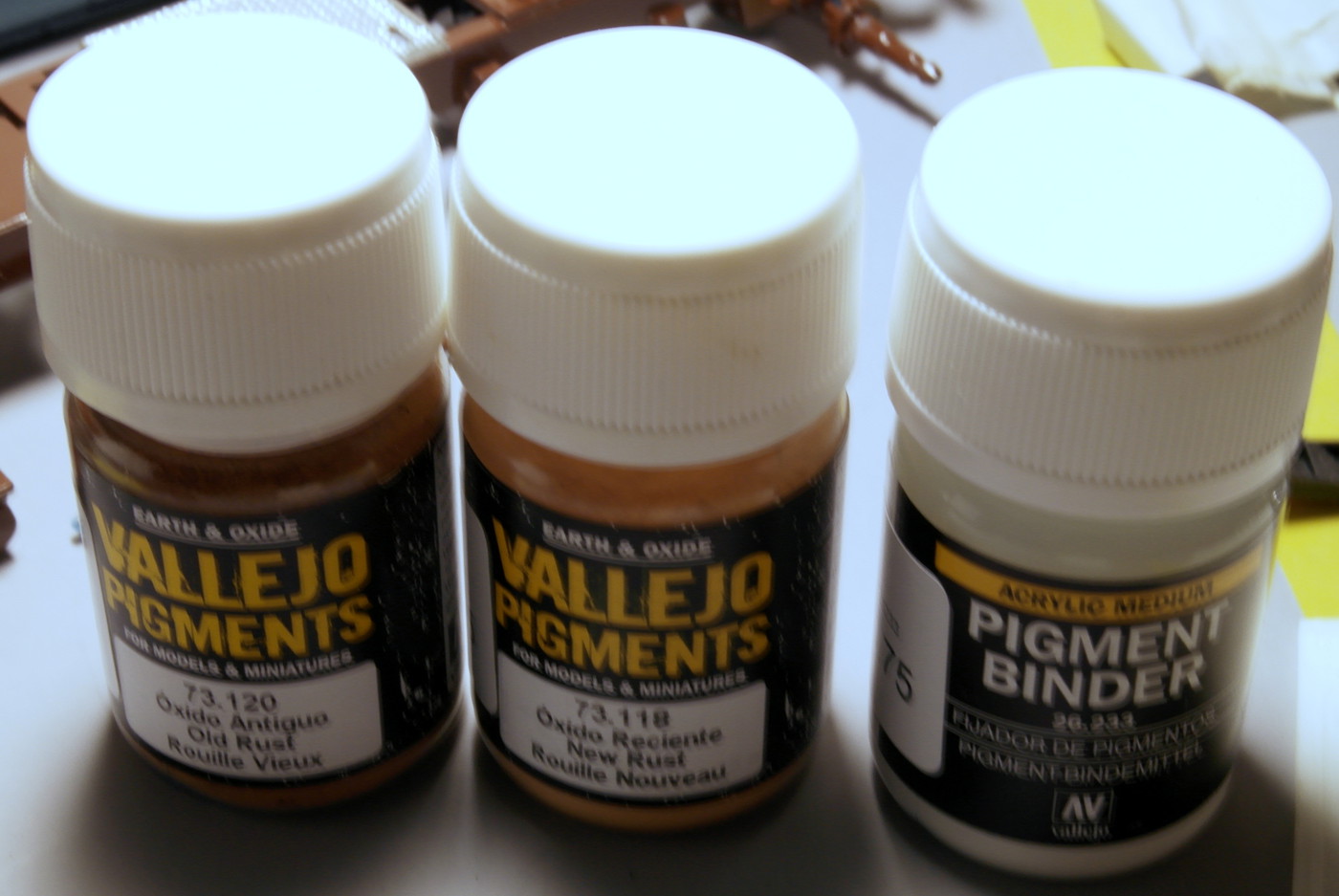 Accomplished with these three products, The (acyrlic) binder was brushed on and then the rust pigments were applied with a big Microbrush.
Did I mention I had a BLAST doing it?
John