(PICS) 1/24 Just finished...'55 Ford traditional 'semi Custom' from a derelict stock parts car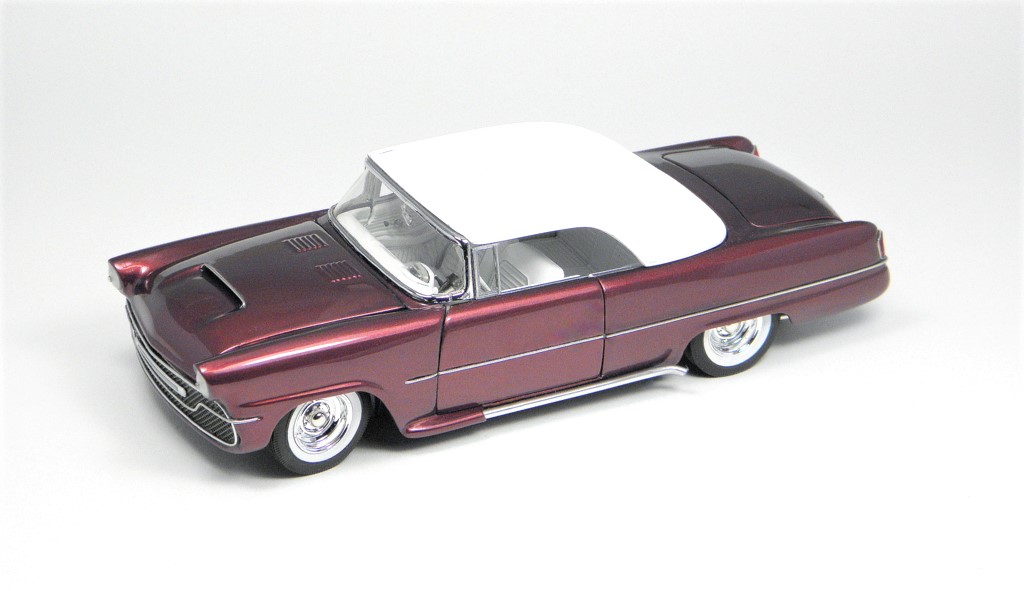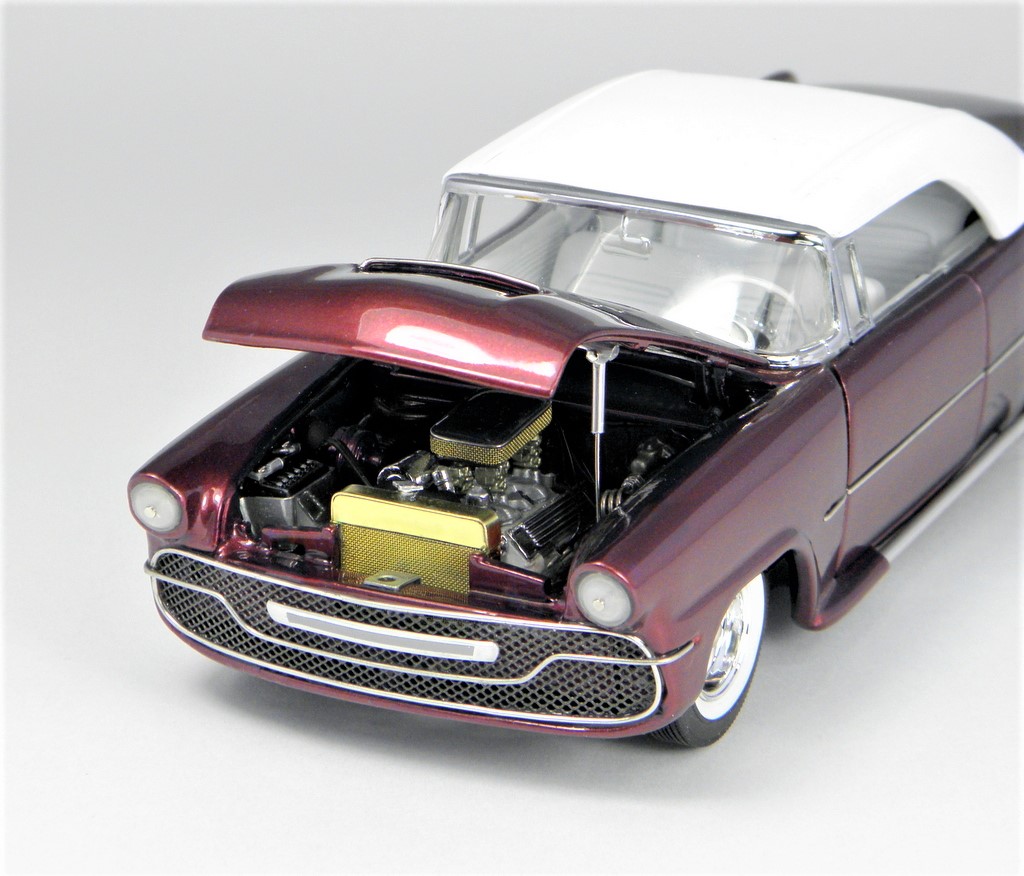 I'd picked up a cheap 1/24 Ford parts car to complete another project, but I felt kinda sorry for the remaining hulk now sitting in my parts bin. I figured that if I constructed a Semi-Custom (definition: more radical than a mild custom but not chopped, channeled, or sectioned) I wouldn't need the now missing parts, and I could save the poor car from its present fate.
The project took a lot longer than I expected but, heck, this is winter and I needed a project to keep me busy, It now uses a detailed Cadillac motor, modified from a basic Revell parts pack and I've formed a complete new rear design as well as a custom grille area. The new side trim is fine jewelry wire, the hood has an indented scoop, headlights are 'frenched', and I fabricated a custom 'west coast style' Carson top from Renshape. There are handmade custom details throughout, including polished aluminum battery box, custom air filter (Renshape and brass mesh) and molded in side lake pipes.
The suspension is lowered and the wheels are Pegasus on AMT wide-white tires from a parts pack.
Paint is custom mixed basecoat/ clearcoat, and the interior is white roll-n-pleat with white felt carpet.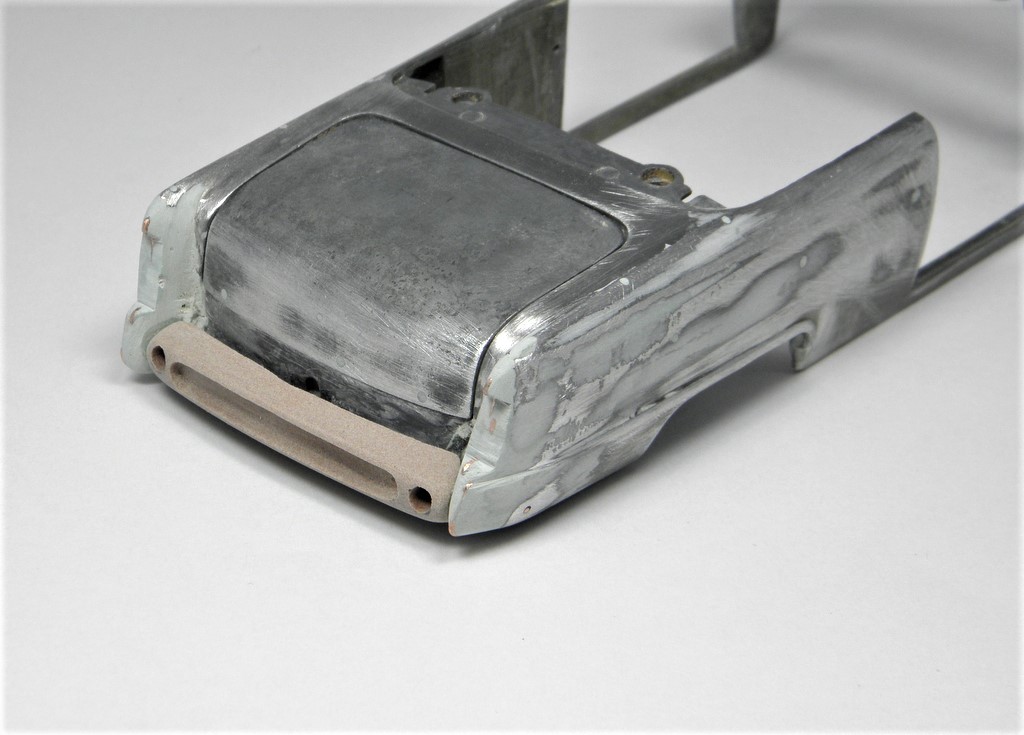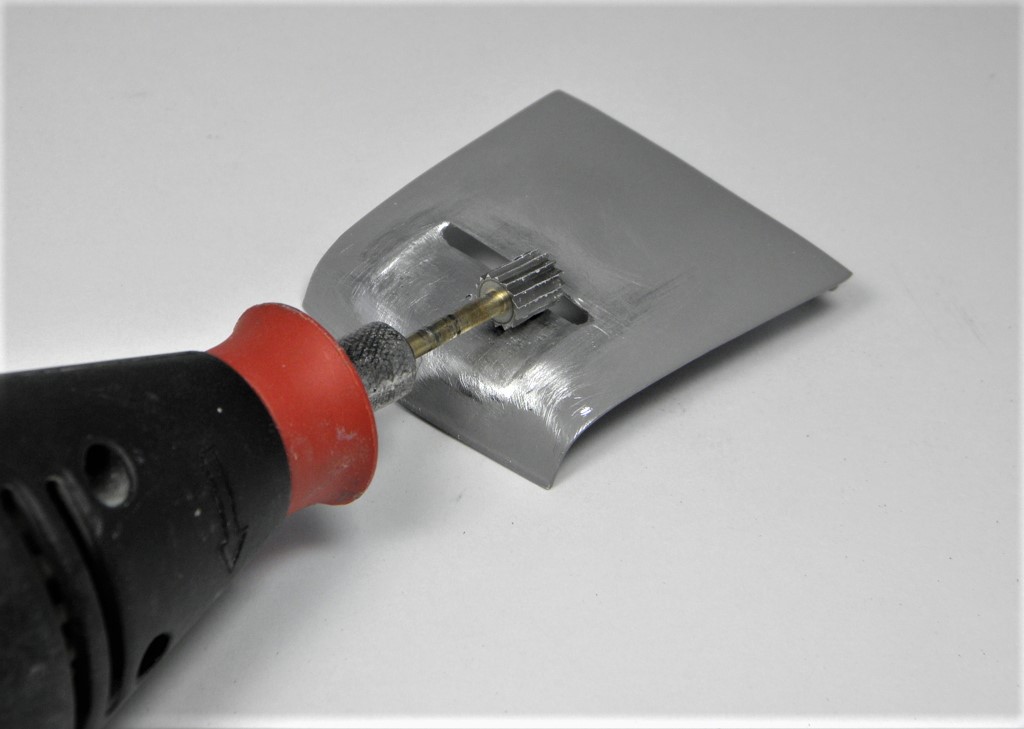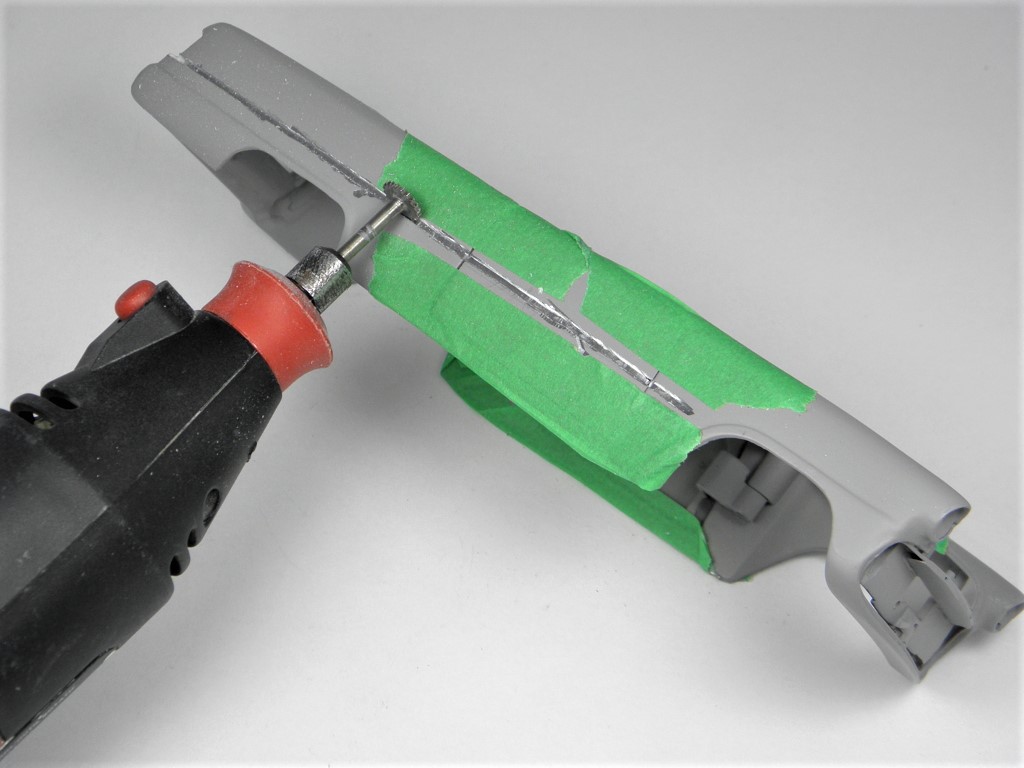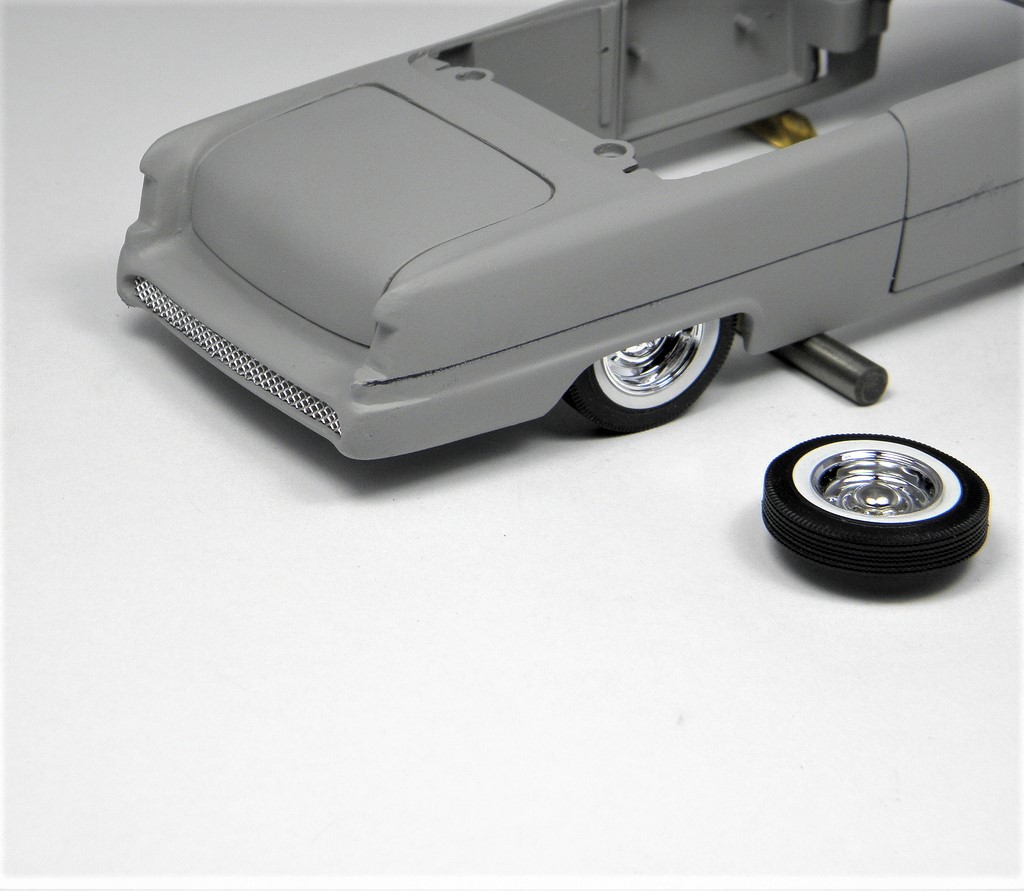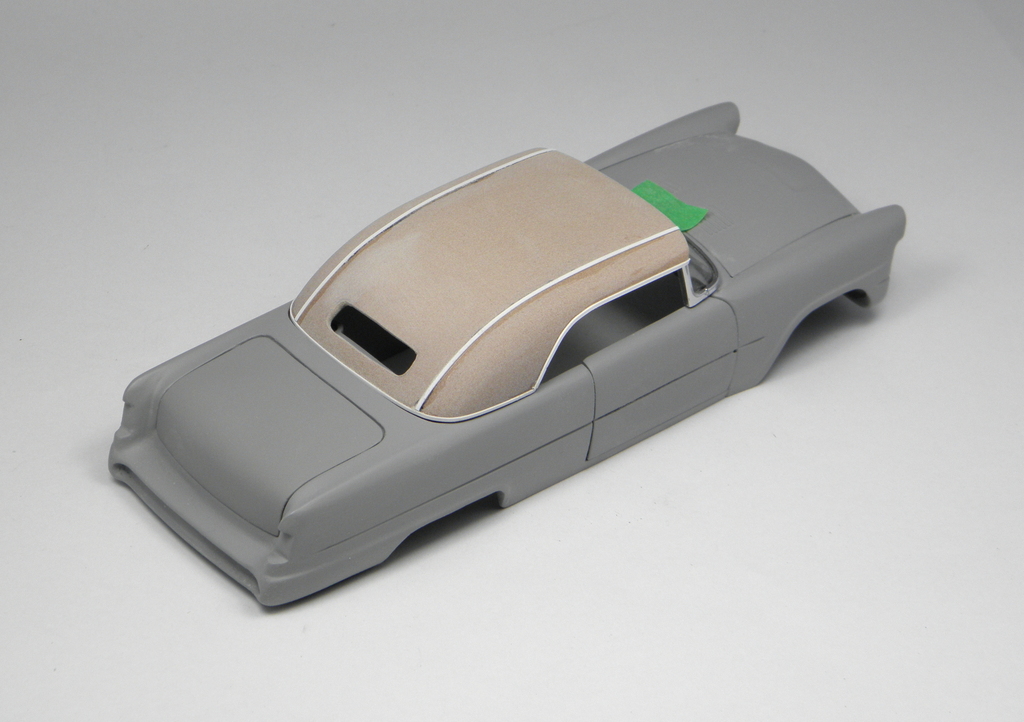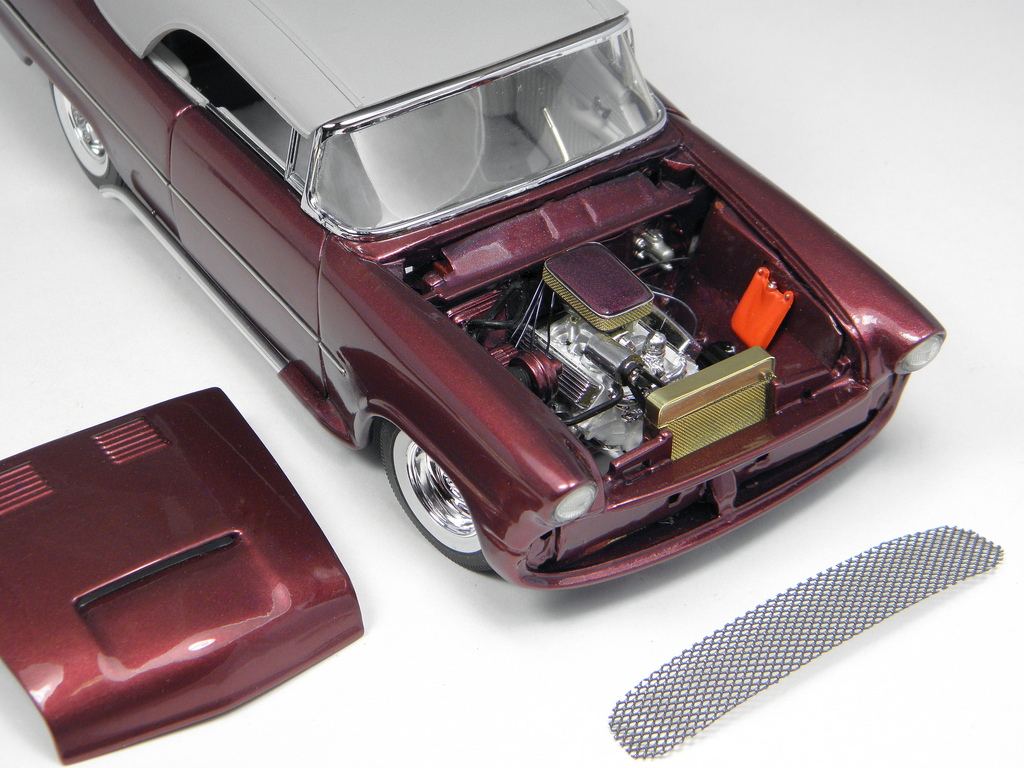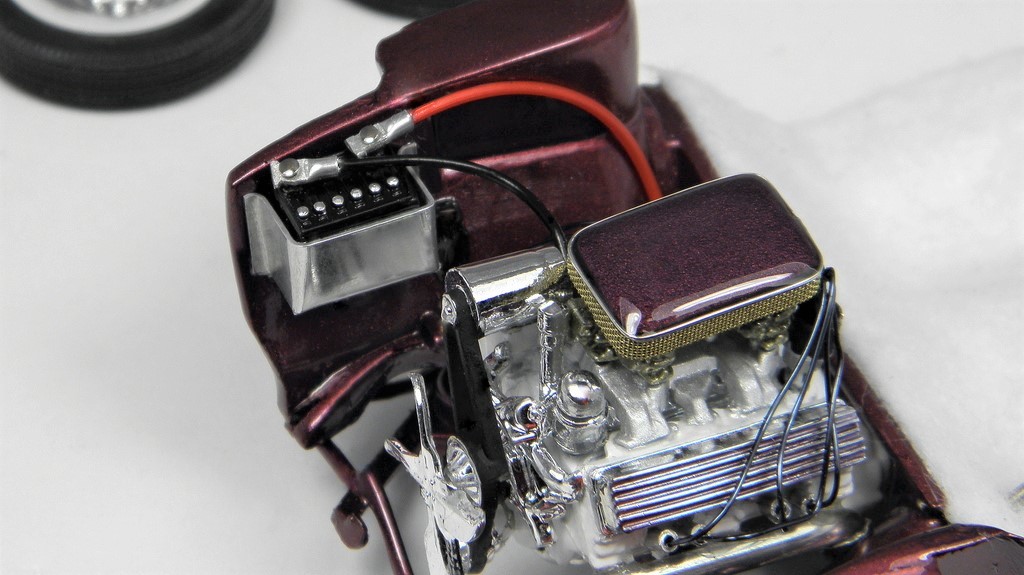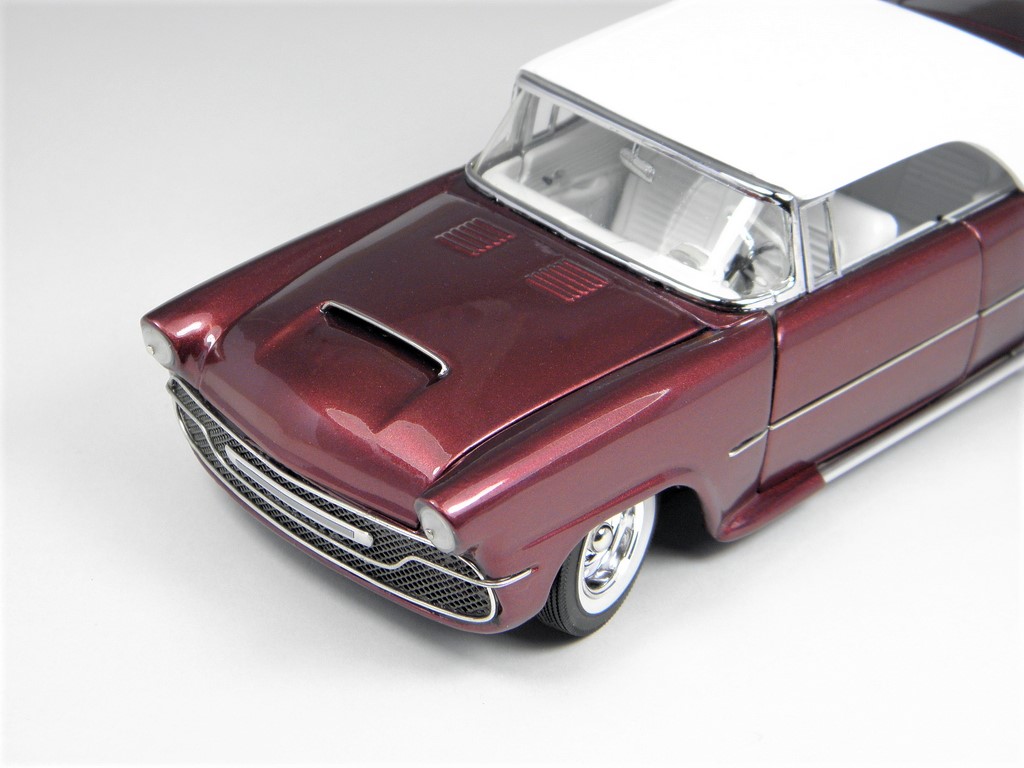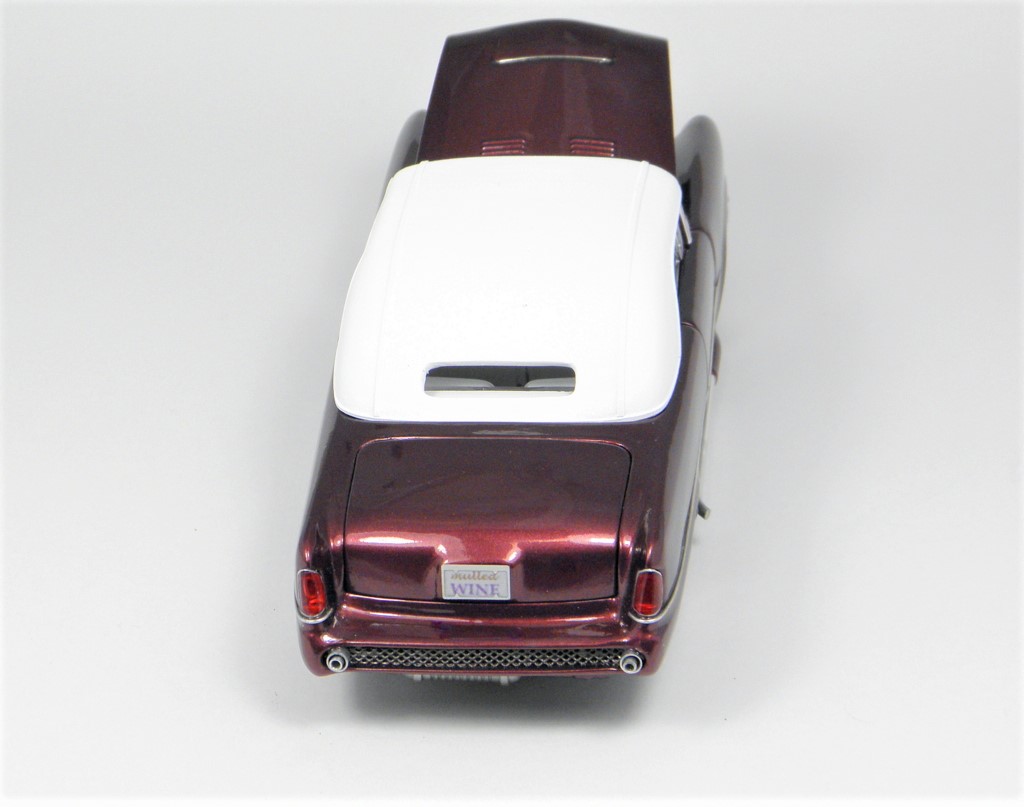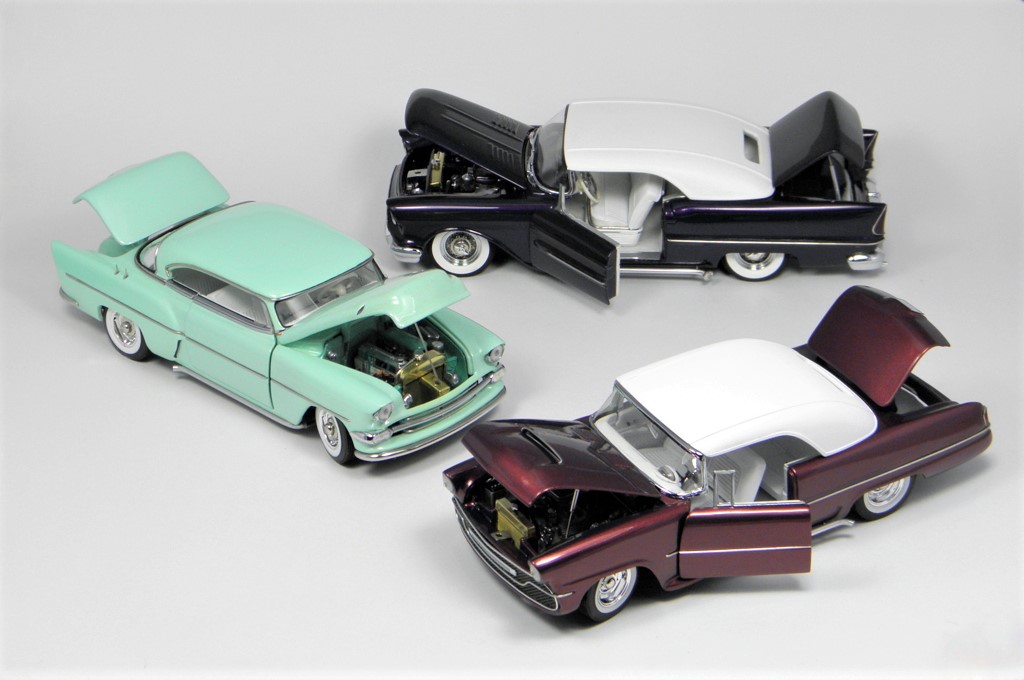 The Three Amigos: The semi custom '55 Ford pictured with my two previous customs