Finished. '56 Ford street machine (Pics)
I saw this car about ten years ago, negotiating a tight roundabout in back-street Geelong. I knew I had to build it.
I went to my stash and got down a '56 Ford, applied some Tamiya Bright Red paint, a lick of pearl, and then...nothing. It sat until last year.
I'm not sure what the one I saw was running, but this one has a triple-carb 390 from a Lindberg '34 Ford pickup, and some 12-slot rims from a '69 Mustang GT. No air-cleaner on yet; I know there's a few around here somewhere.....
Dash is a white-metal piece from an Aussie vendor who usually does HO train stuff.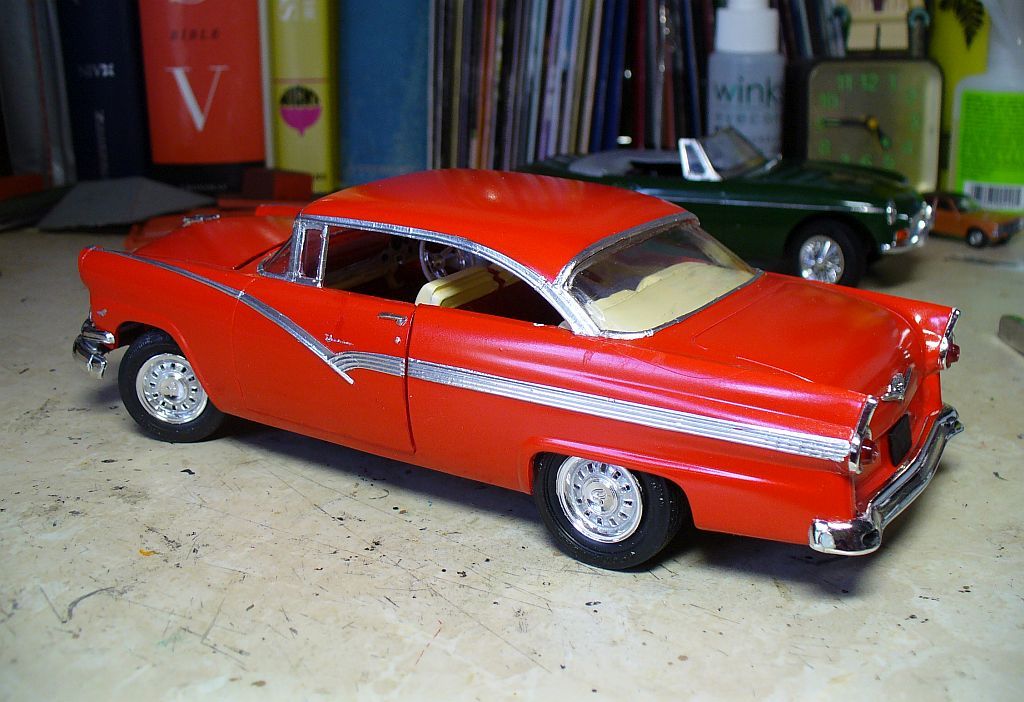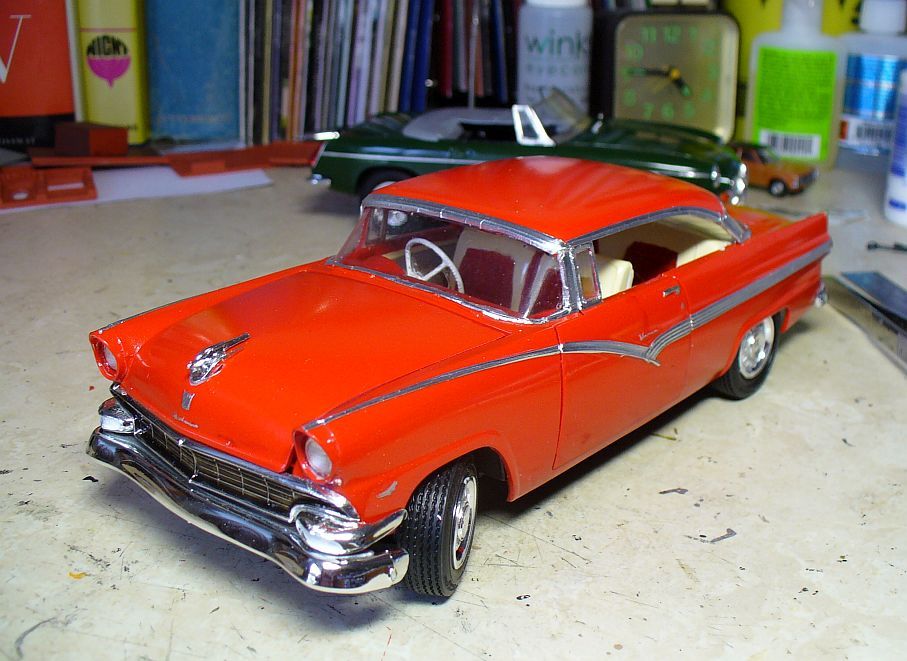 thanks for looking,
Peter