I'm much happier with the colours I have on the Mustang's brakes now. *2 IMAGES*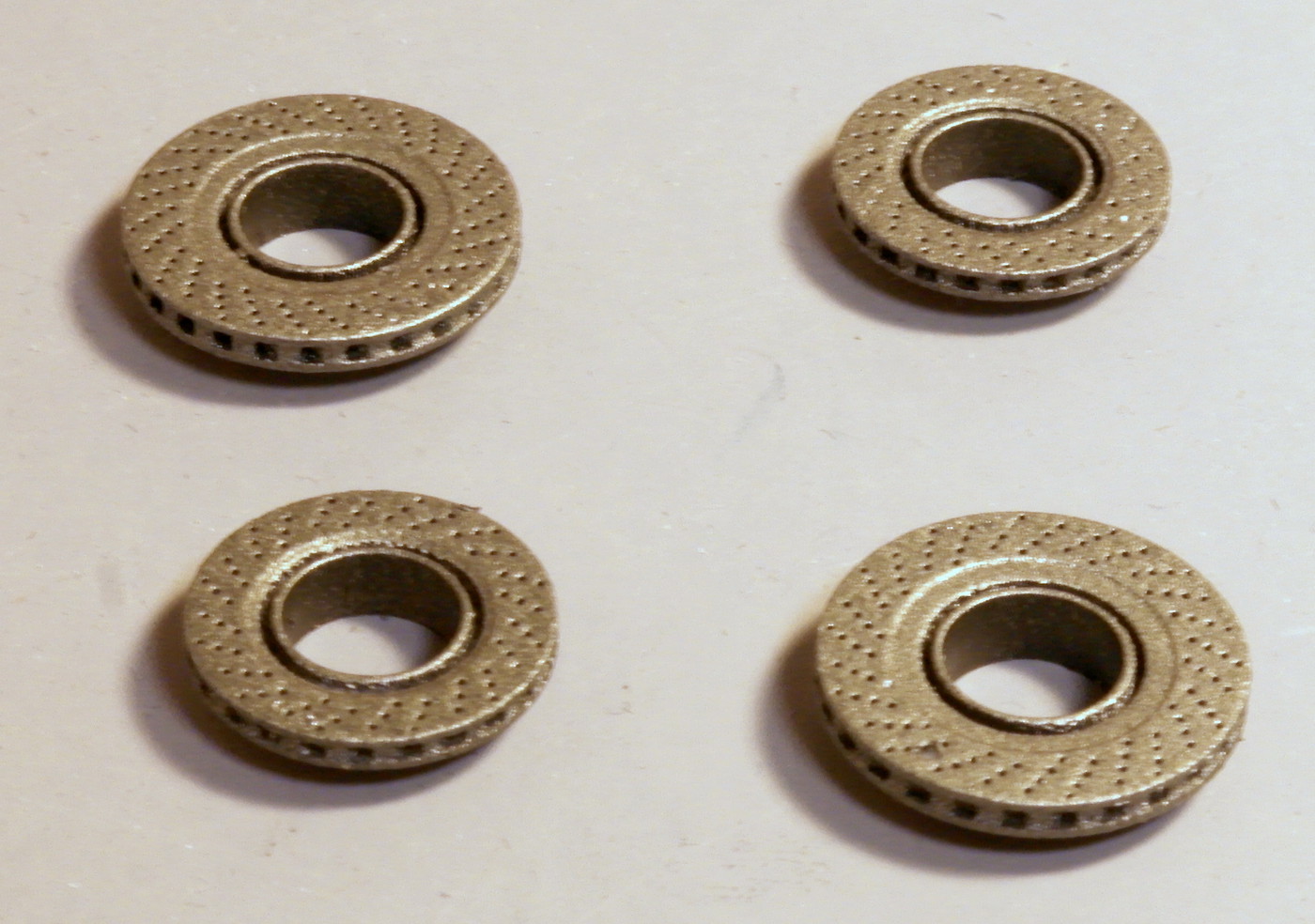 Tamiya acyrlic Metallic Grey on the rotors.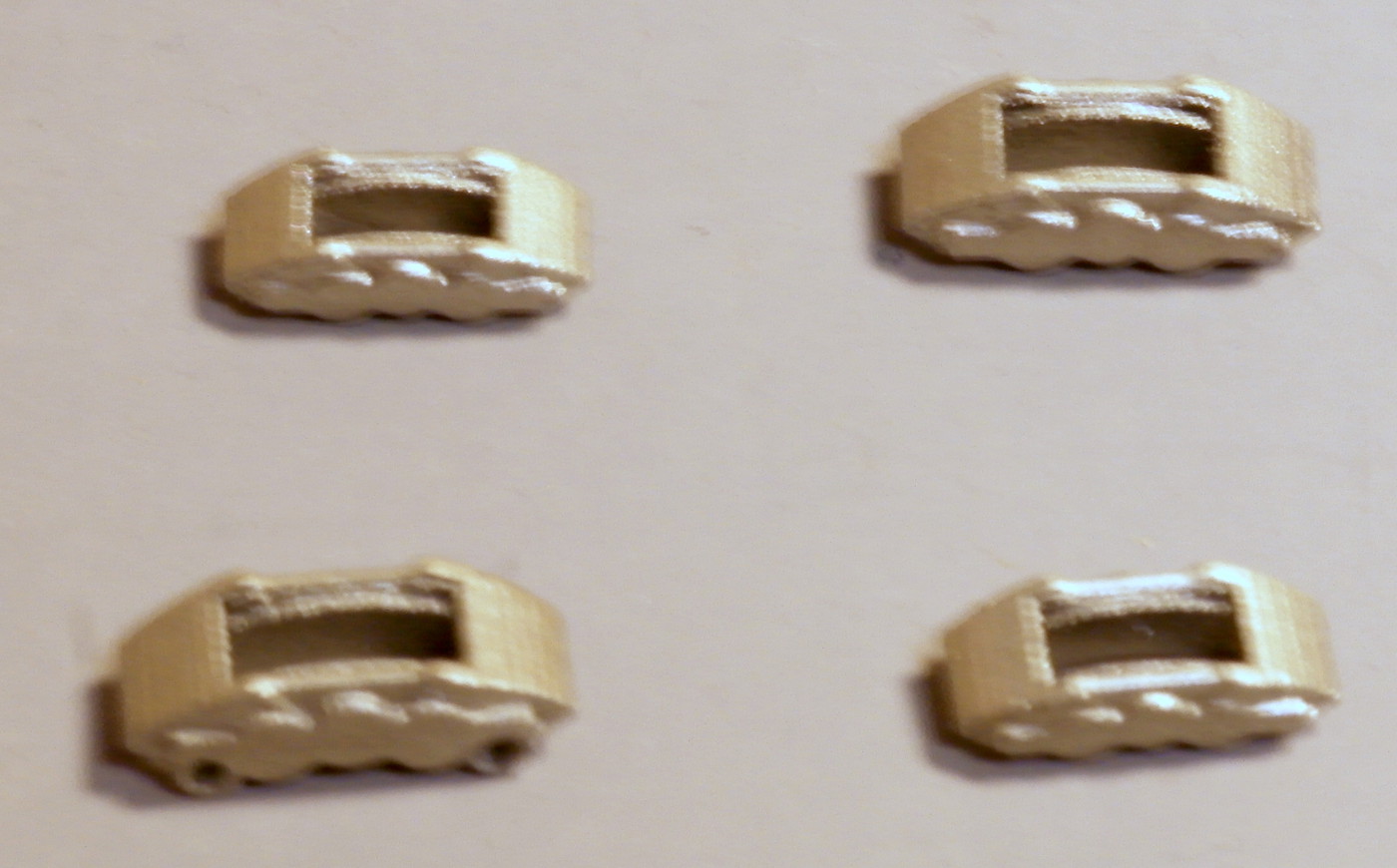 Tamiya sprays Titanium Silver on the calipers. I didn't notice the golden tone to it with my naked eyes so it should look like a warmish silver which is what I'm looking for.
John