So close to being finished so I'm calling it finished. 2016 Ford Mustang Ecoboost with Performance package. *4 IMAGES*
Based on the Revell snap kit. 3d printed wheel and brakes courtesy of Shapeways made possible by our Bill Goldbach. Resin cast side view mirrors. Modified front grille and rear tail light panel and then resin cast. Decal stripes by Charlie Rowley. Competition Orange paint from Scale Finishes.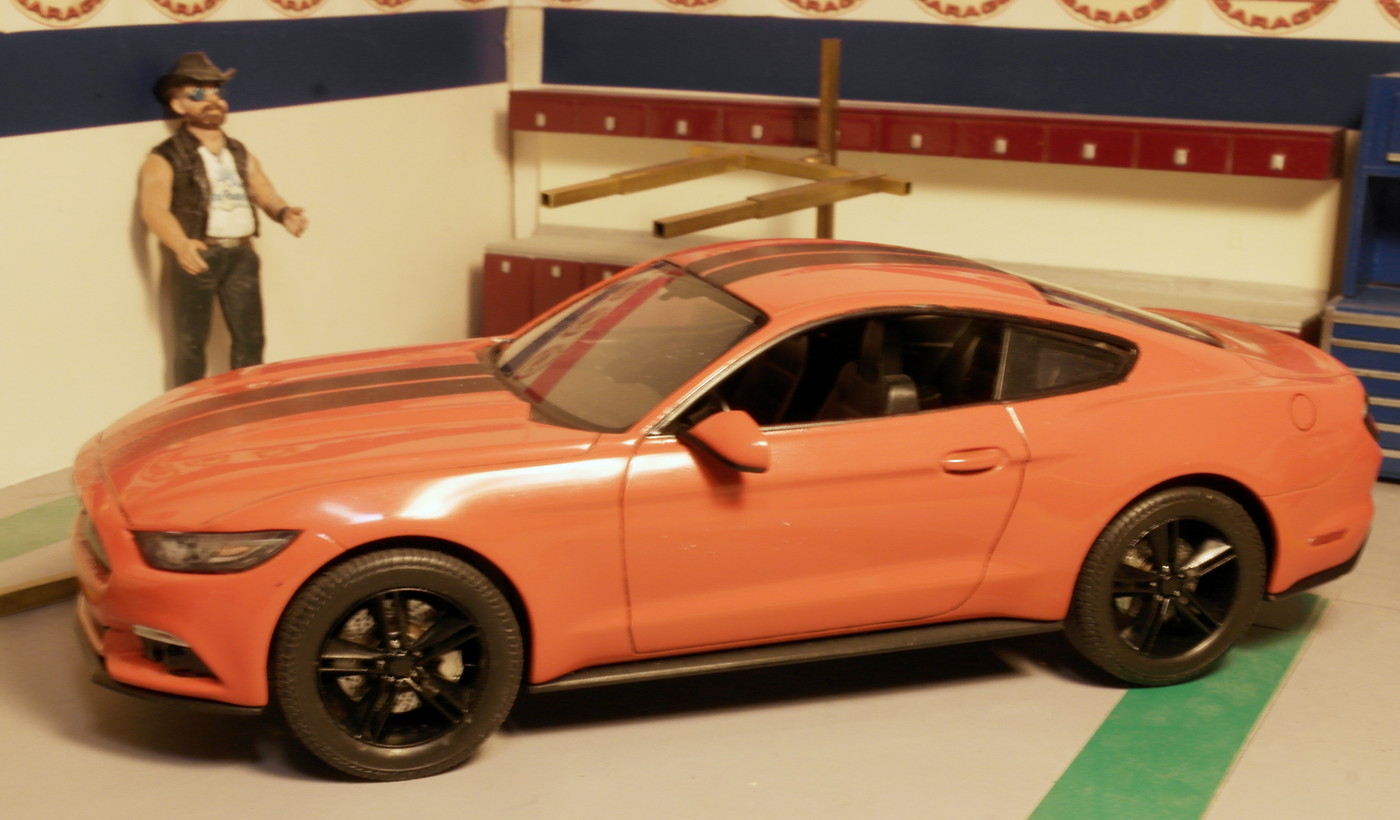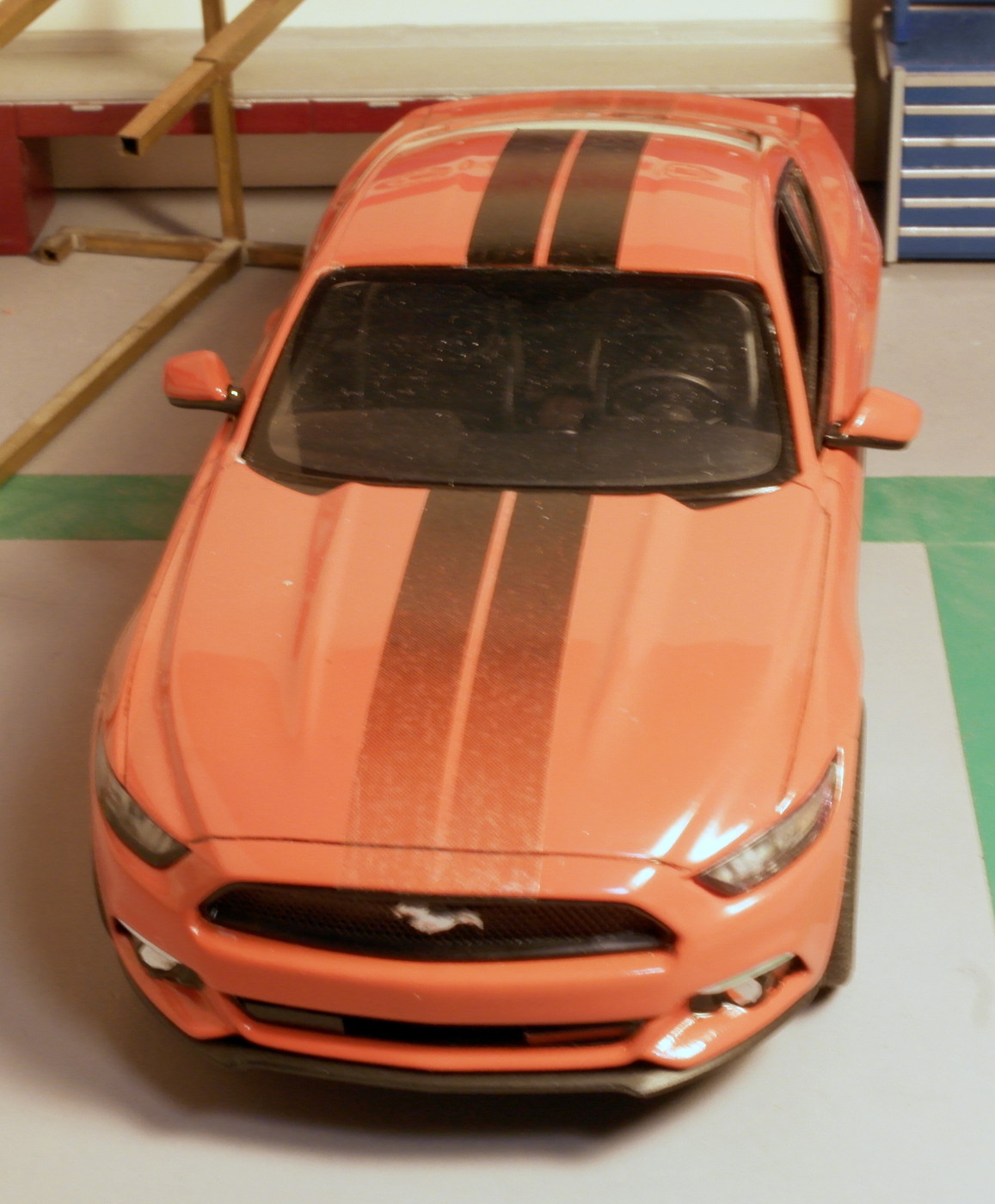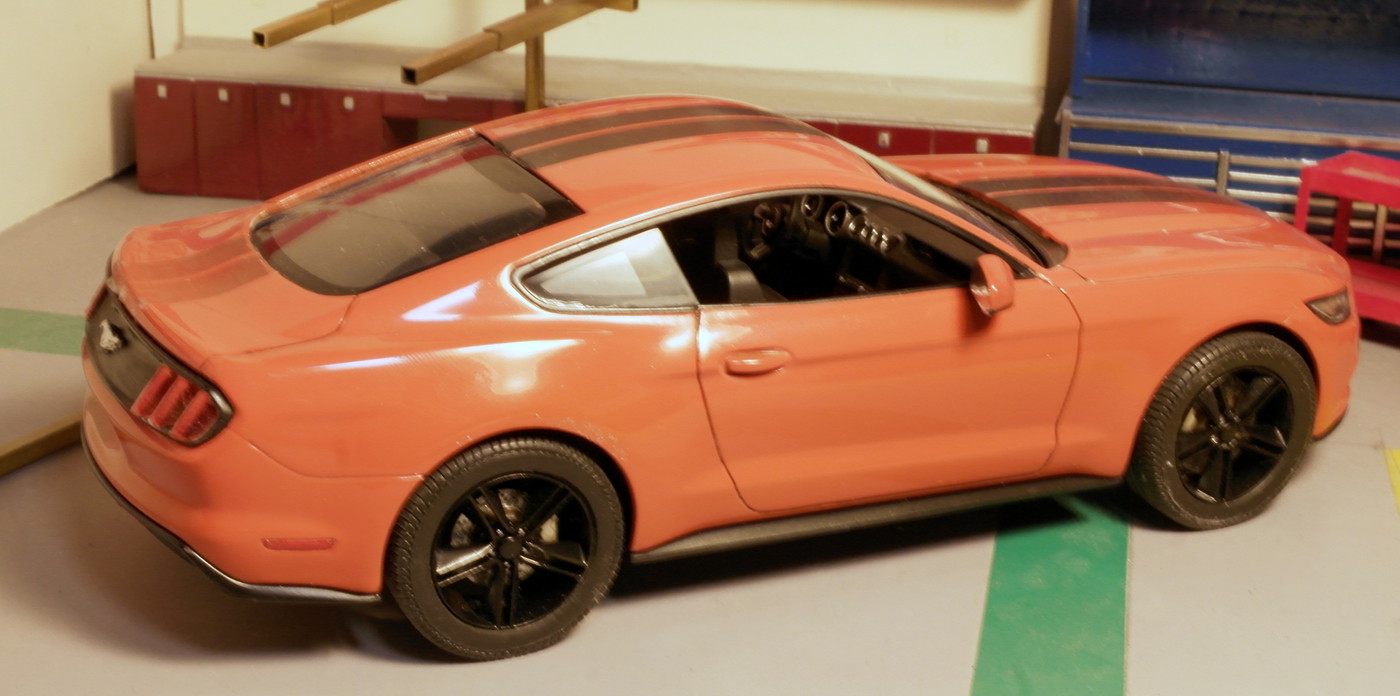 There's a few things that can and will be tweaked before my next contest with in March of 2019.
John