Granite update. *2 IMAGES*
I had less free time today so less got done.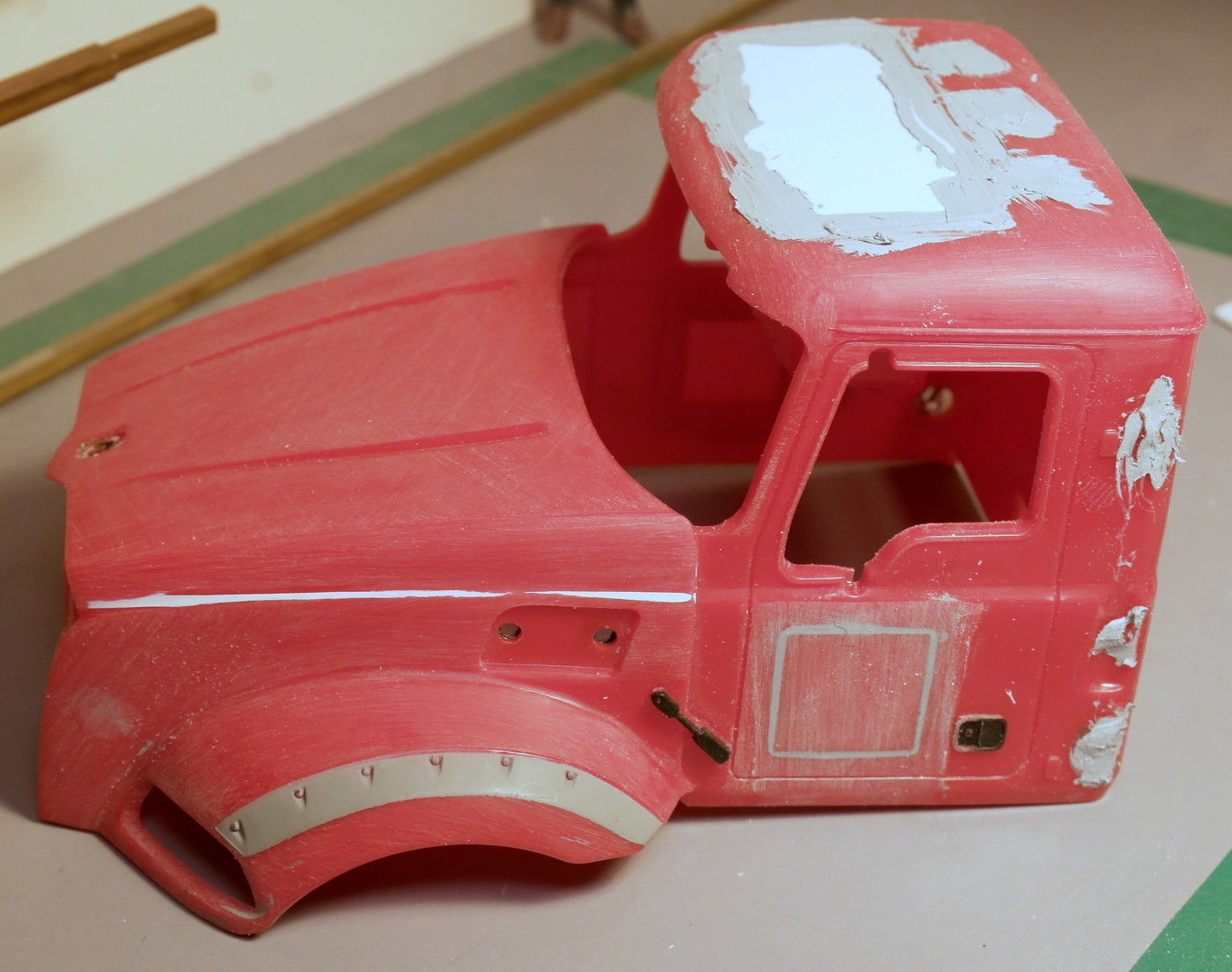 Decided to fill holes on the cab today. Bondic UV resin was used as a base for the smaller holes while a piece of sheet styrene was cut for where the running lights were. Tamiya putty was used for the rest.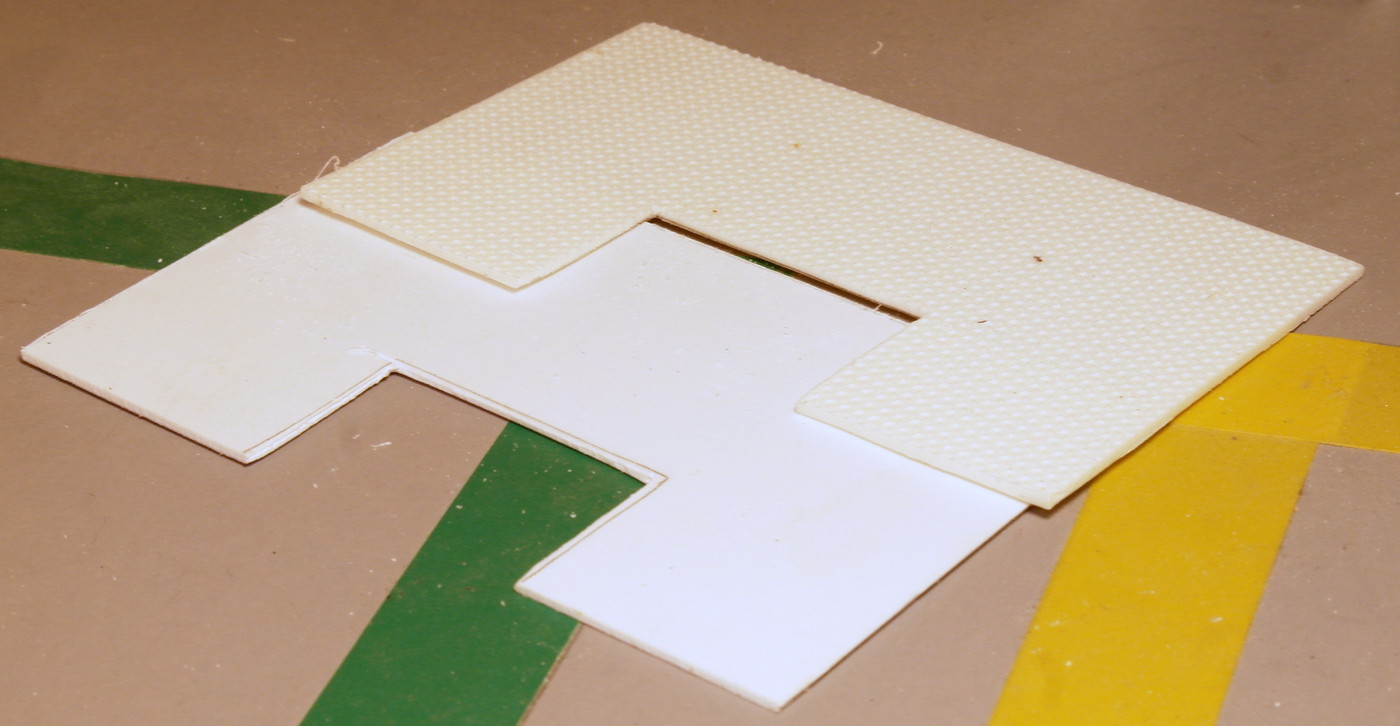 While that was drying and I still had a few spare minutes, I cut a diamond plate cover for the front of the wrecker box and a structual part to go under it.
You'd think I'd have a colour scheme figured out but I don't yet.
I've been leaning towards it running for The CanAm Garage but Robert sent me a message telling me he has what I need for the cab doors. We shall see. ;)
John