Wasn't really in a model mood but I did manage a little work on the McLaren. *4 IMAGES*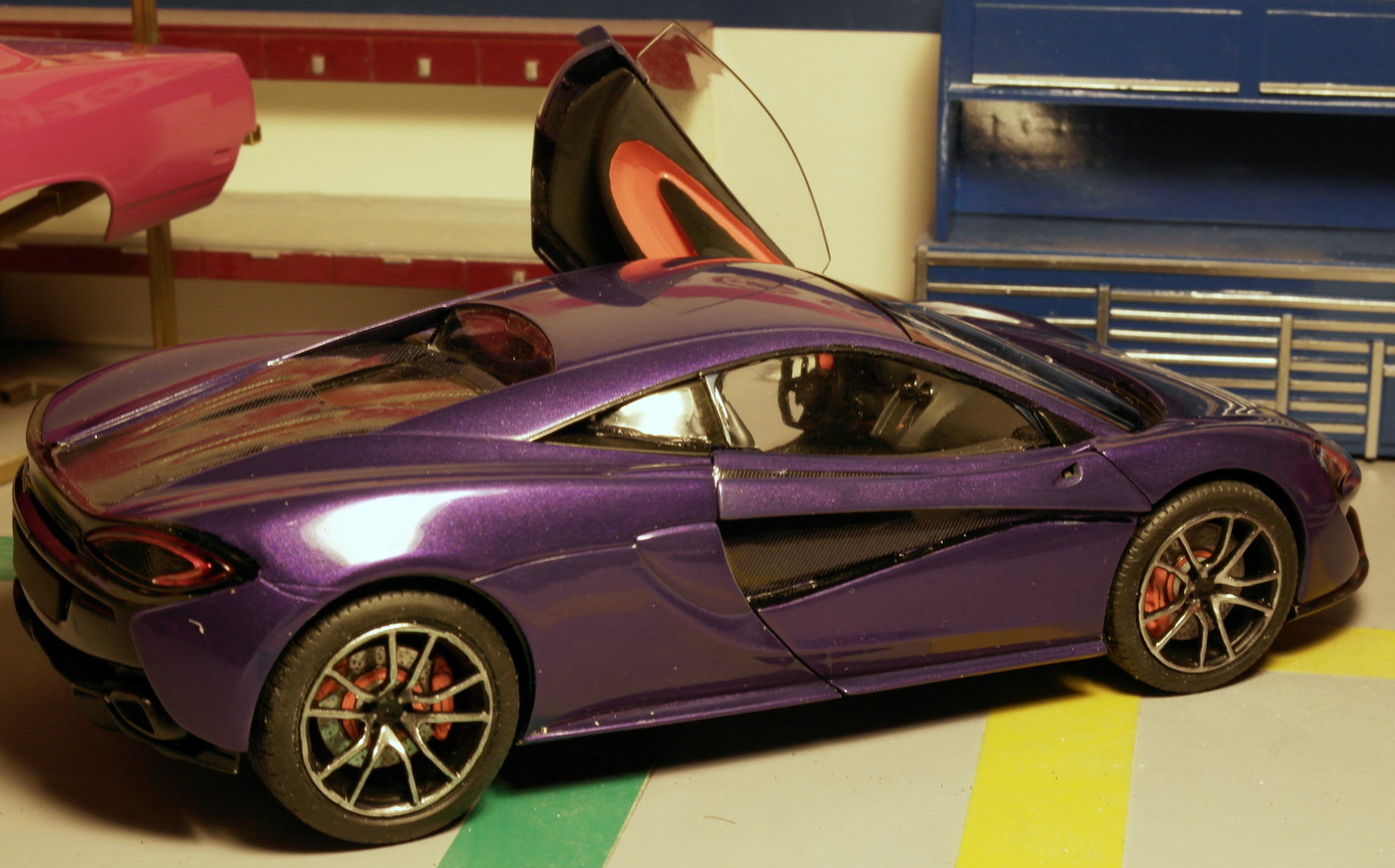 I decided that the passenger's door will be closed and the driver's door will be open.
So, off came the hinge and the door fit so tight without glue that I had to gently pry it off so I could glue it back on.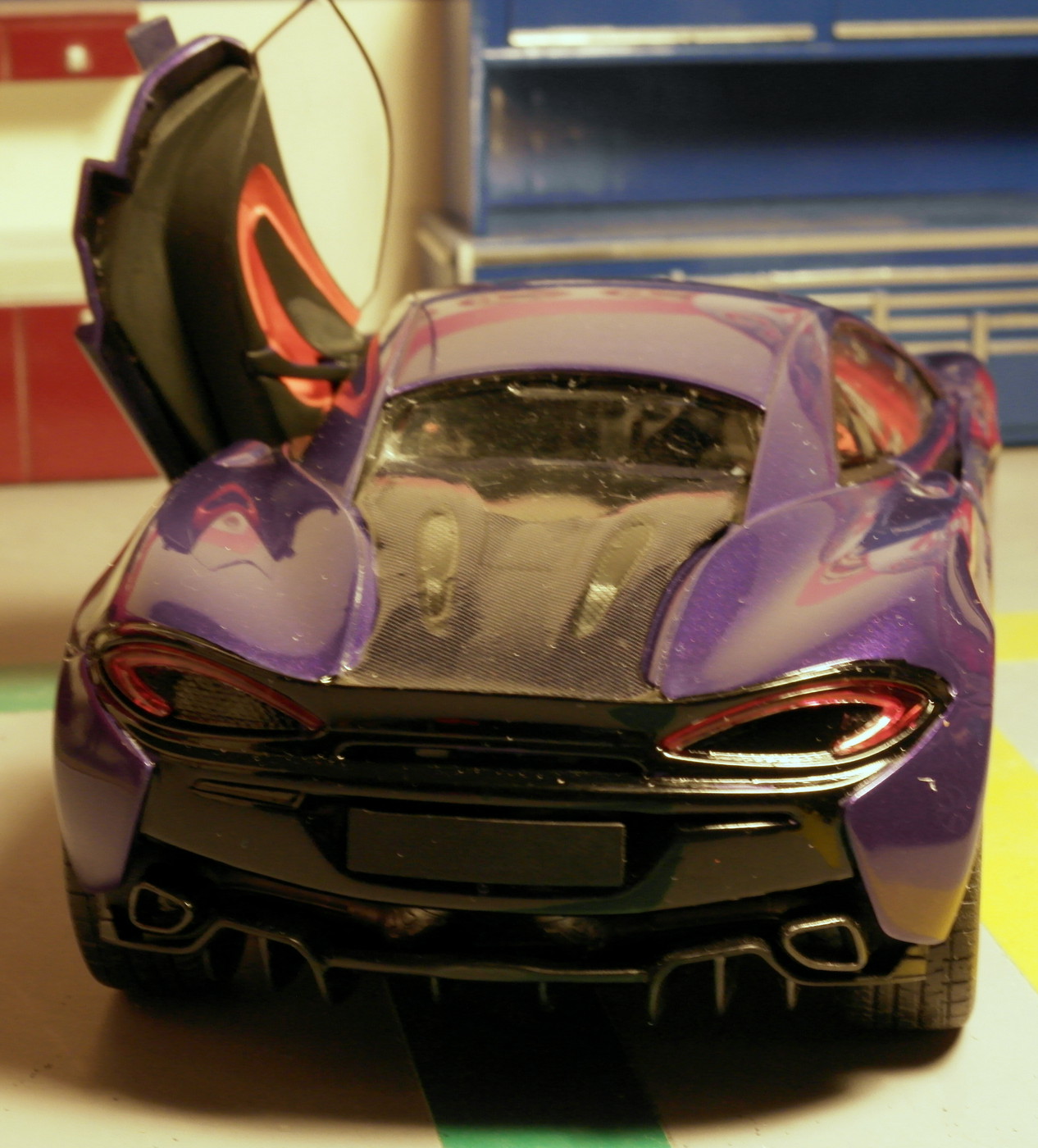 Tail lights are clear "C" styled lenses. Not so fun to work with.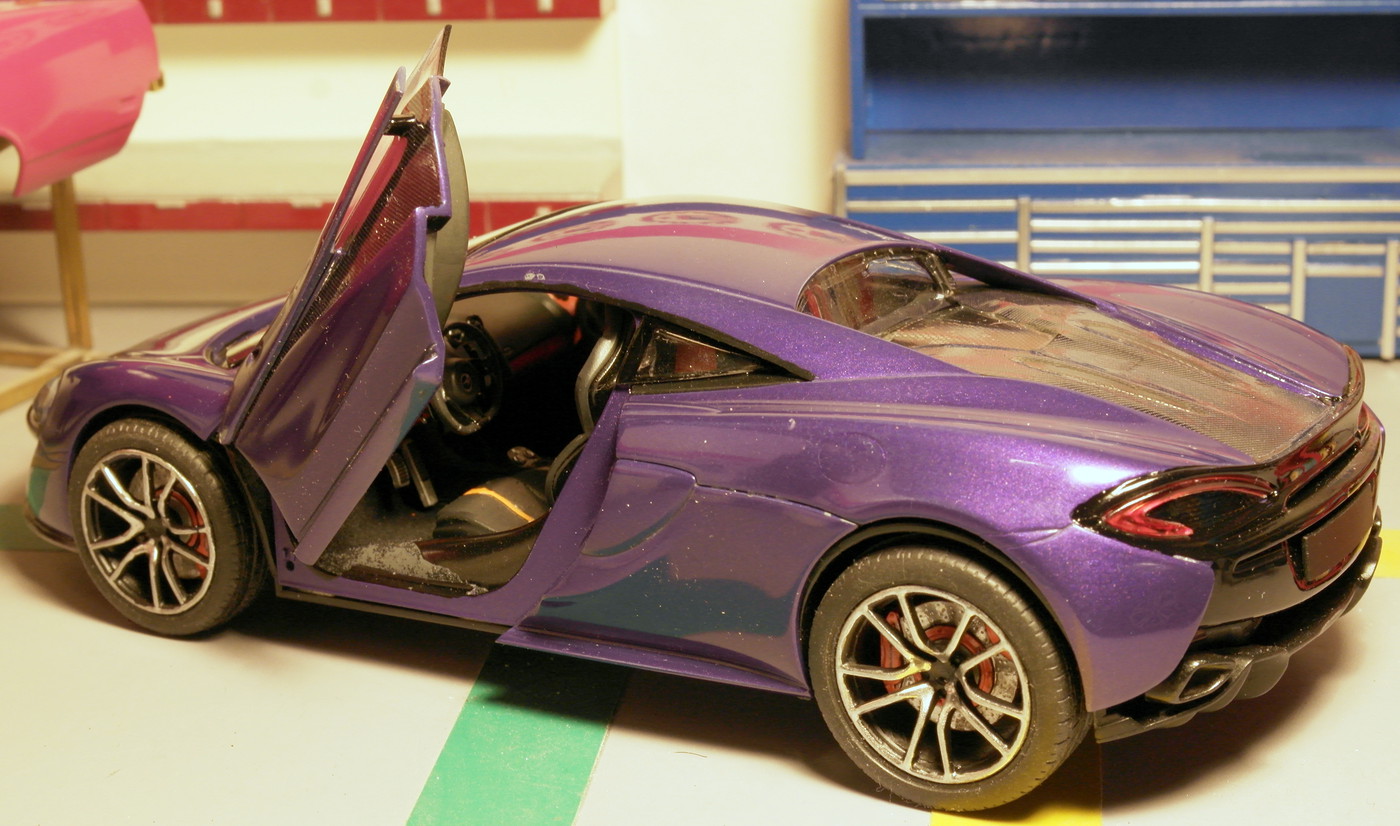 I need to touch up the carpeting before I install the door permanently.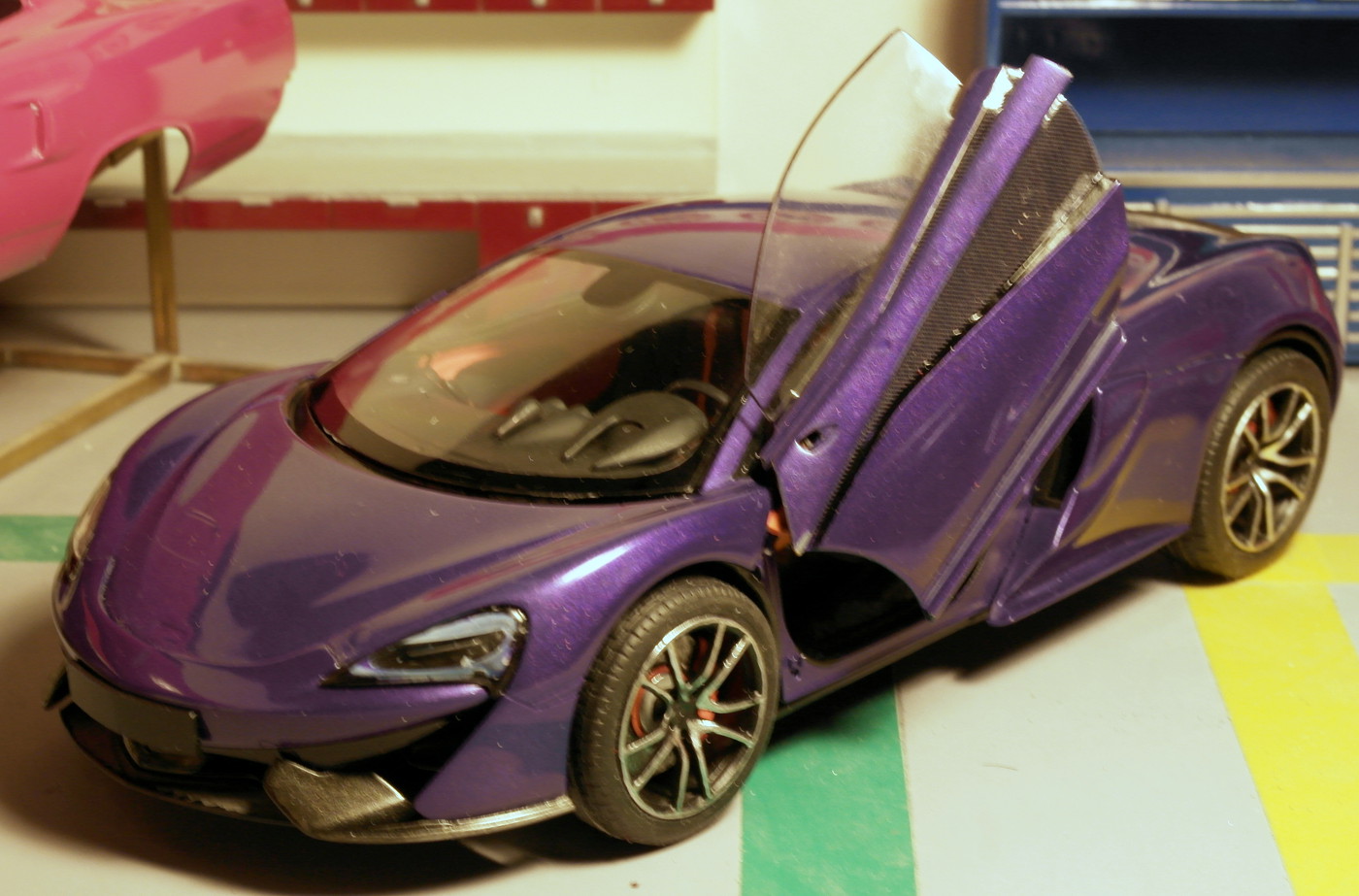 Only missing 4 pieces now plus the side view mirrors and decals.
John