Bench happenings. (Pics)
Didn't feel like decals today, so I dusted off this Fujimi Nissan GTR. Painted when the kit first came out - should be good and dry now!
Colour is Tamiya Titanium Silver. This Fujimi kit has pretty decent suspension detail hidden under the belly pans (rear one's not fitted yet), but no engine detail in this particular version. Huge metallic spacey-looking thing is the rear transaxle. As usual I've gone mad with the different metallics, but the brake calipers are supposed to be that colour.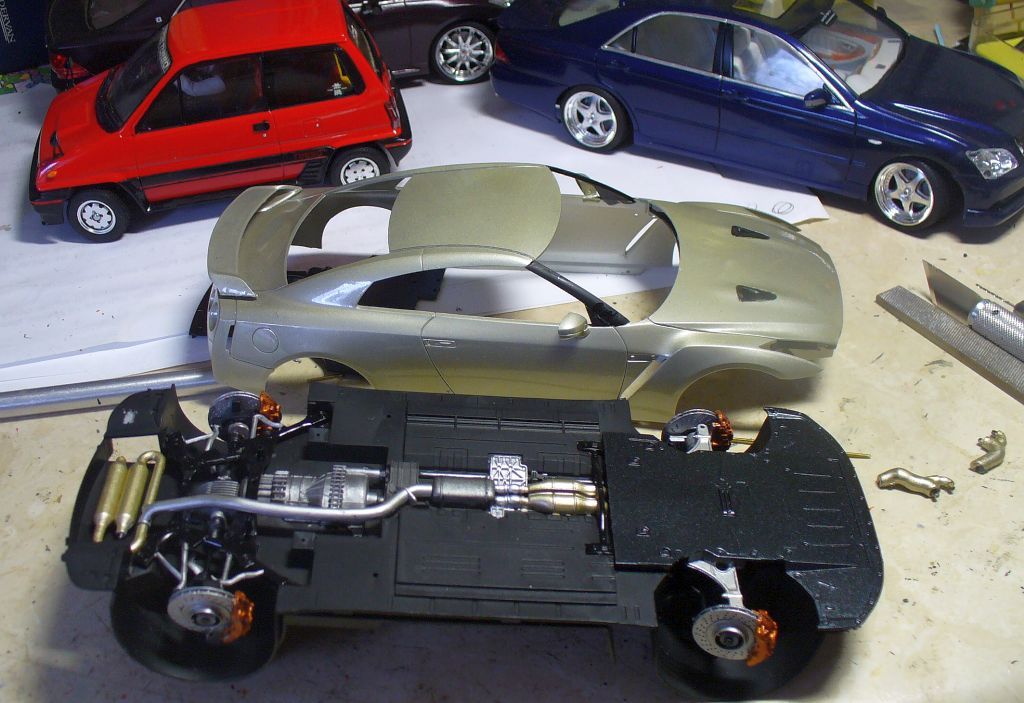 thanks for looking,
Peter