A little progress on the McLaren 570S. *3 IMAGES*
Originally, I went with the kit supplied carbon fiber decals. Unfortunately, it was too shiny to look like carbon fiber should and I thought it wasn't able to follow the contours of the roof like I thought it should.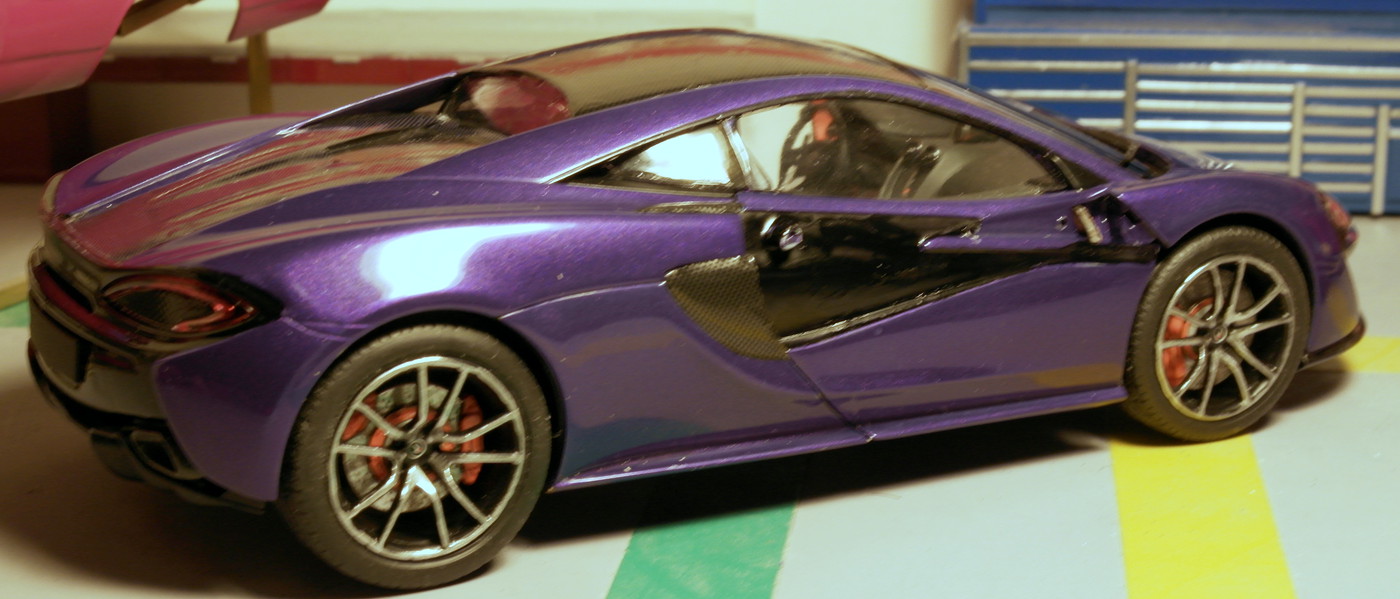 So, I took off the three carbon fiber decals I had used, broke out my Scale MotorSports carbon Fiber decals, made templates, cut out decals, applied a semi gloss black "primer" for them and then applied the decals.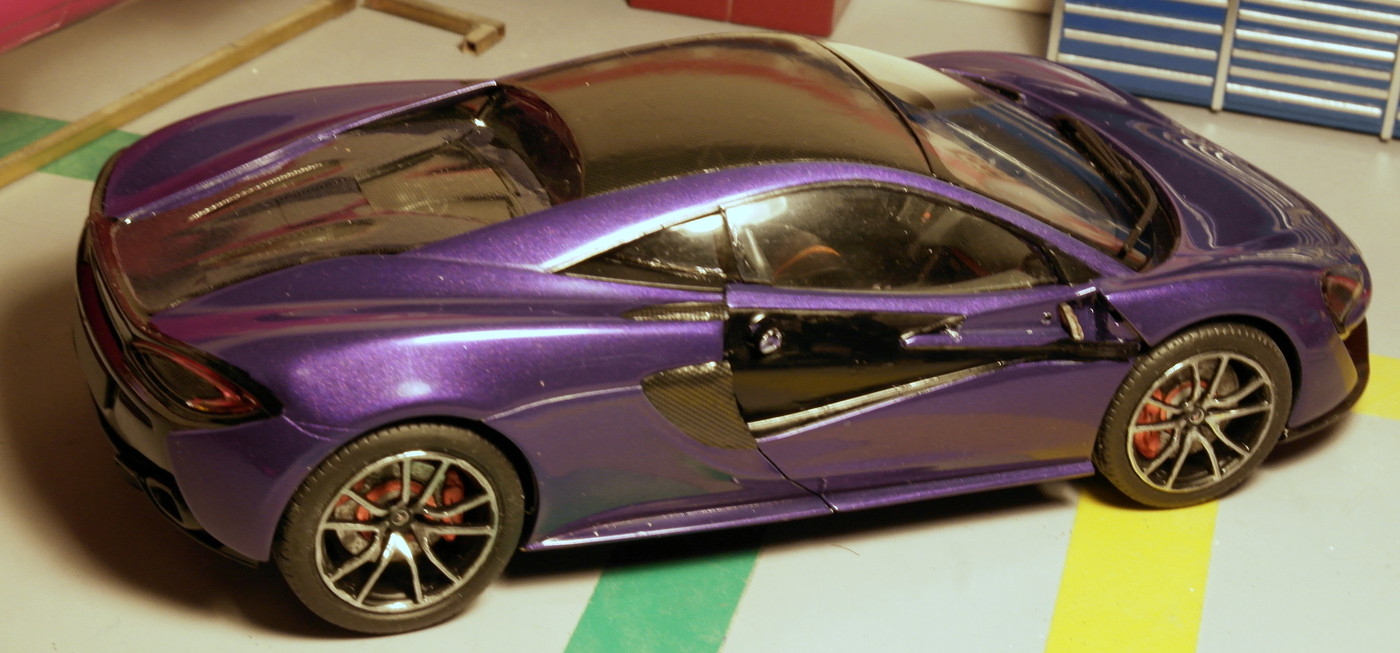 I wasn't going to re-do the decal on the engine cover and the end result is better but not as good as I hoped so this one won't be going to any shows or contests.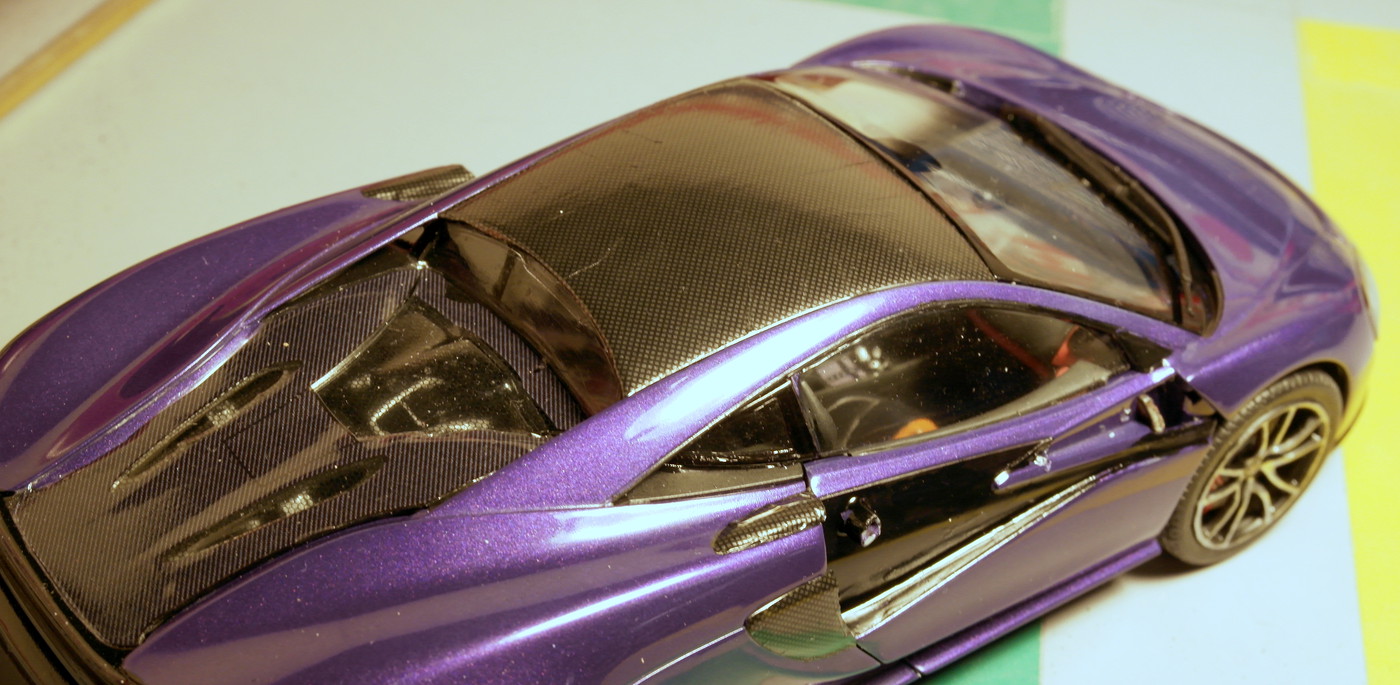 At best, it's a good two footer and that happens sometimes. ;)
John