I will be getting the MPC Mount N Goat after seeing the attached video.
The Jeep Commando has been around along time, updated through the years.
I built the Commando with the short cab and snow plow, I believe it was around 1968.
This kit has the cab, but not the plow, I guess if I wanted to put a plow on it I could use
the one from the Revell pick up kit.
It has an early grill in the kit, but the front end, fenders and hood has been updated and won't fit.
Now that I seen this video, I will be getting one so I can do a little nostalgia building.
If you want to build one, Good news, Tom says he has them in stock, and ready to be shipped.
Link to model review and build.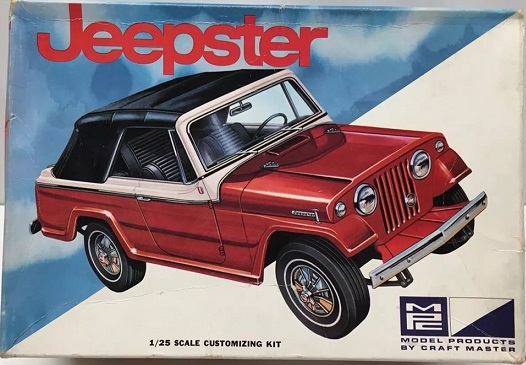 Just wanna share.