New build on the bench..............................1986 Ford Taurus WAGON............*PICS*
I've wanted to replicate the Grizwold's car from Christmas Vacation for a long time.
This body was available years ago but my order never got filled. The caster went belly up.
Imagine my surprise when I found this version on Facebook. I don't know if it's a copy of the original or a new body. The price was right so I grabbed it. You get the body and interior tub.
I had to massage a kit hood to fit the opening on this body. Just took a little off each side and it dropped on.
Here's the stock AMT SHO chassis on the left with the modified chassis on the right.
There are some air bubble holes in the rockers but nothing I can't handle with some filler.
The interior that came with the kit is pretty rough and doesn't fit well at all. I really prefer to work in plastic. I'll modify an AMT interior to fit.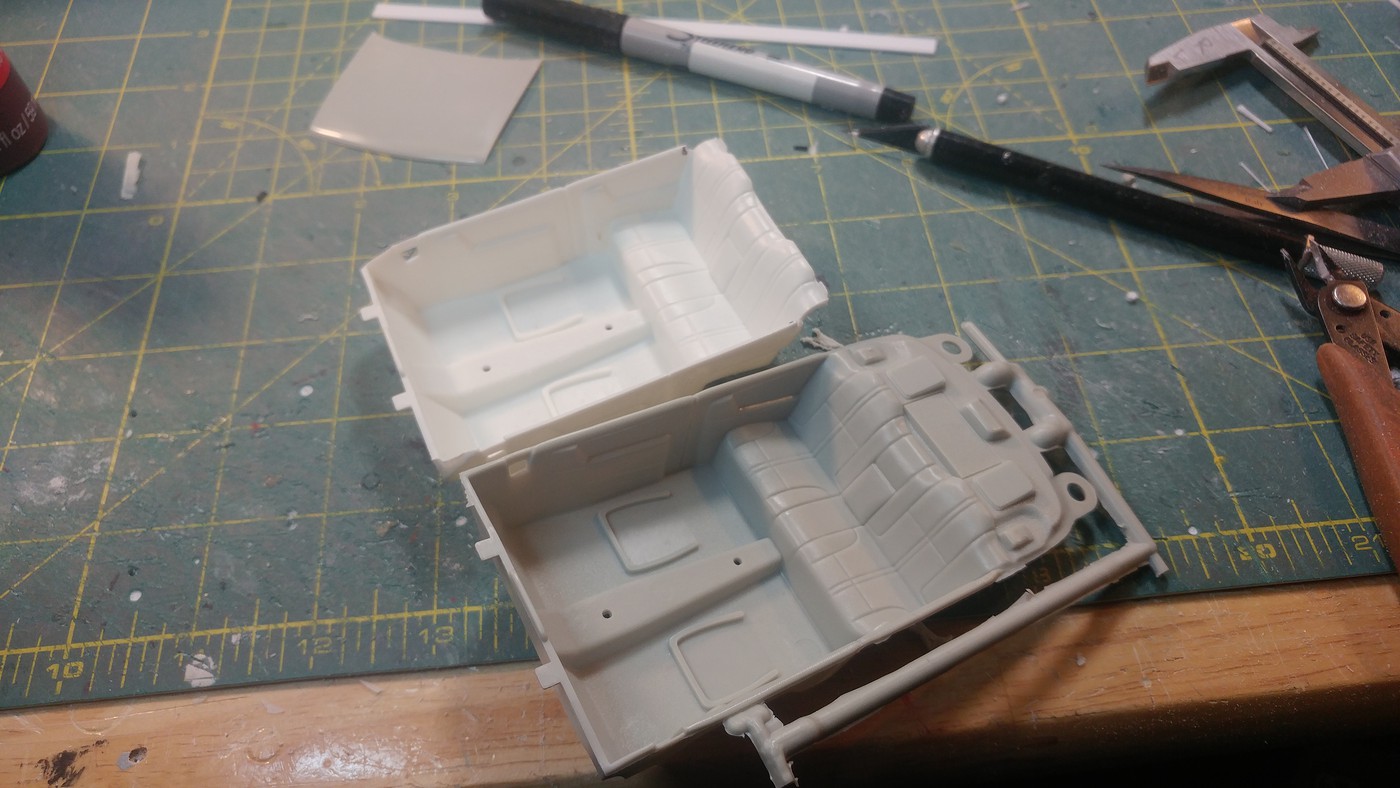 And the hard part is done. Interior and chassis are fitted. I'll make a new cargo area and then get started on the fake wood trim.