Been working on a 1948 Sterling based on a couple of photos in the Sterling Iconographics photo archive. The resin casting is from AITM but I've made some changes by shortening the hood and adding louvers instead of the open grill and grill bars. Then it was on to cutting apart the cab and radiator from the hood sides to make some brass hood pieces that could be opened. The engine is an artistic license version of a Waukesha 6 cylinder gas engine that Sterling used in many of its trucks before turning to diesel.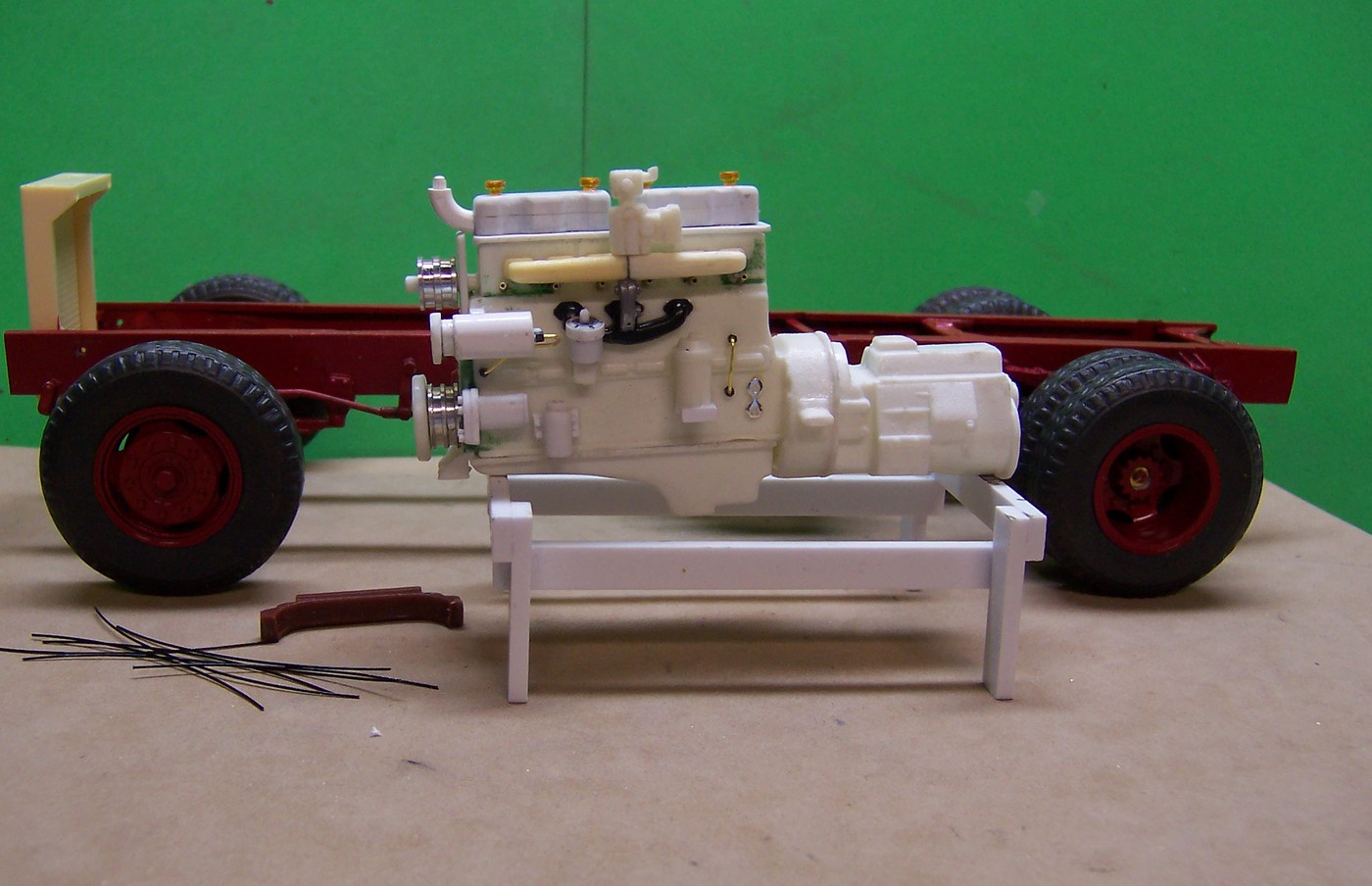 Hosted on Fotki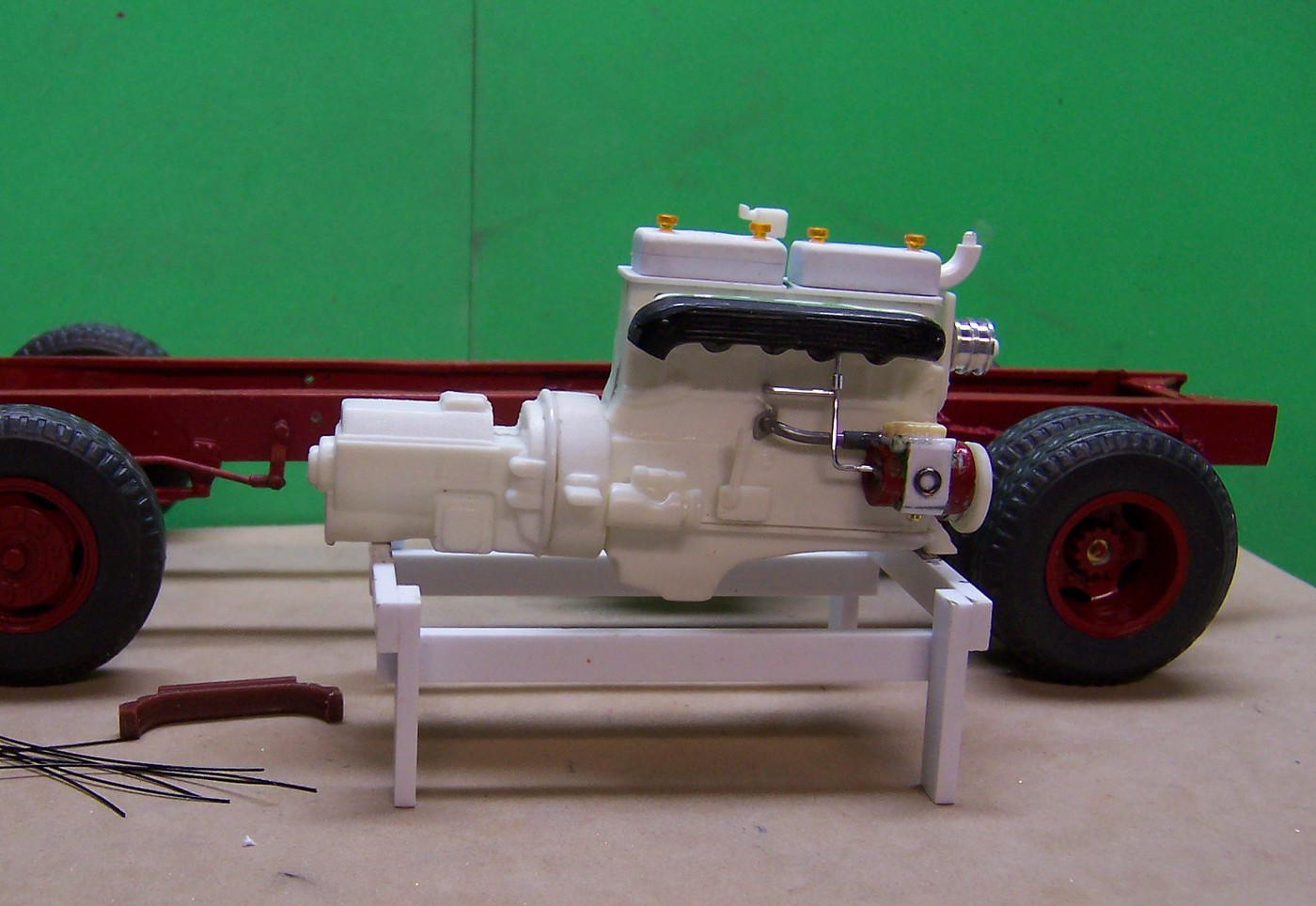 Hosted on Fotki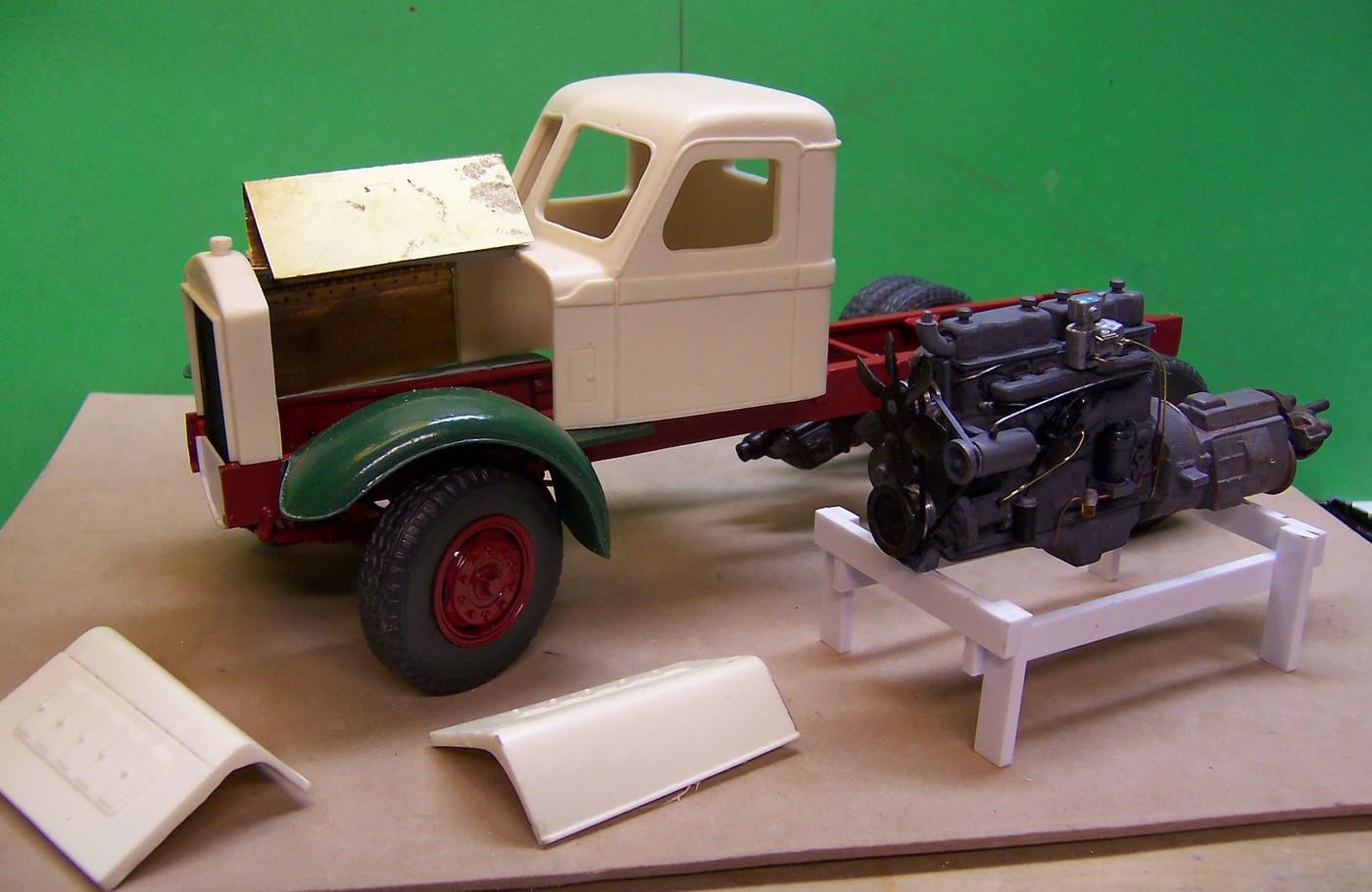 Hosted on Fotki
I tried painting the fenders with some Duplicolor general use green but it is not a good color and it took forever to dry. So next time out it's off to the auto parts store to get some real Duplicolor with a nicer green. The hood pieces have been cut to shape and bent. Small piano hinges were used for connecting the top and sides of each hood panel. A solid brass rod with a stainless steel insert is used for connecting the hood to the radiator and cowl.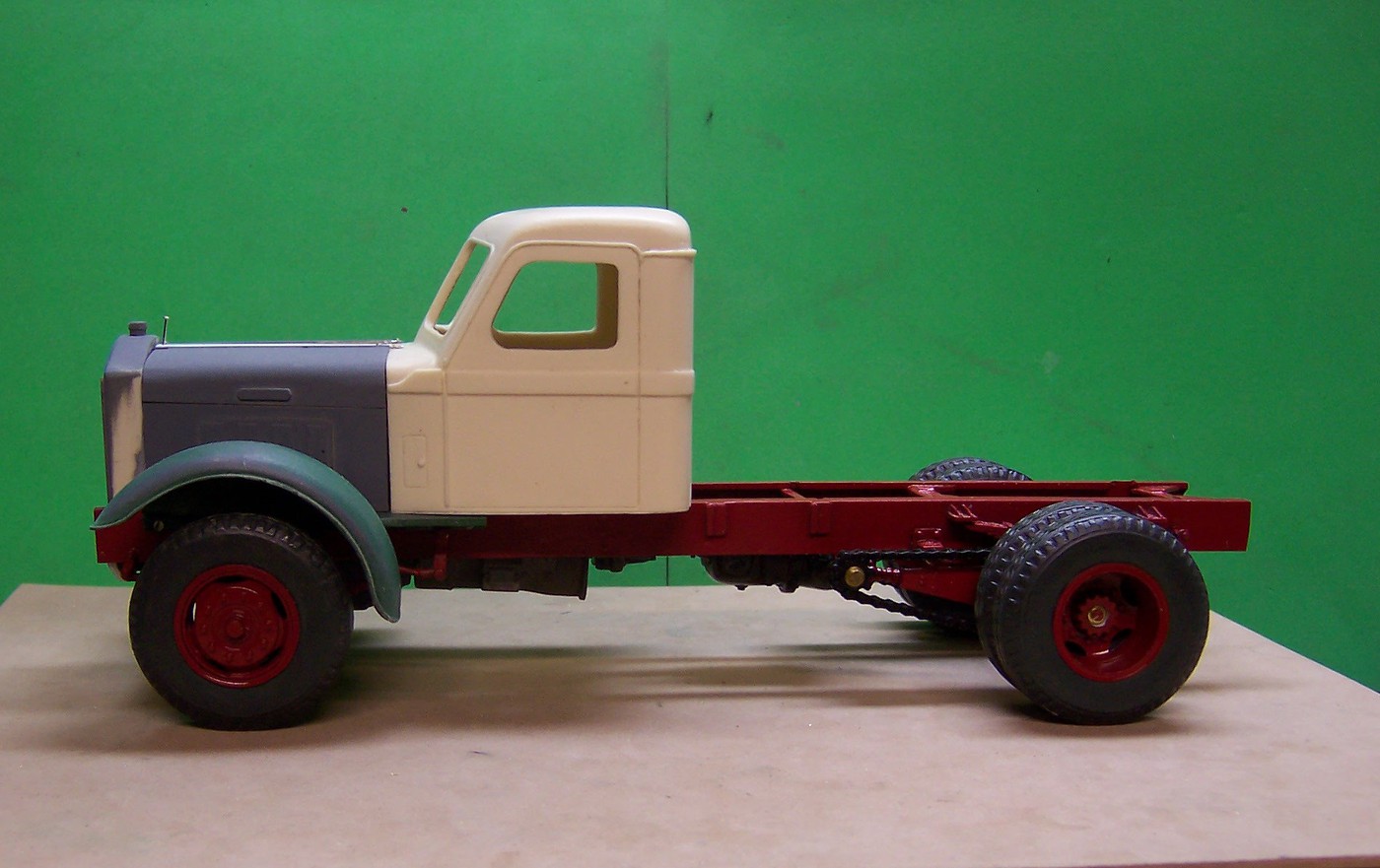 Hosted on Fotki
I've sanded down the fenders now that the paint has set and the primer is showing through in places. It's almost looking like it's well worn, Might be the way the whole rig will look as if it has had a long but well cared for life. We'll see.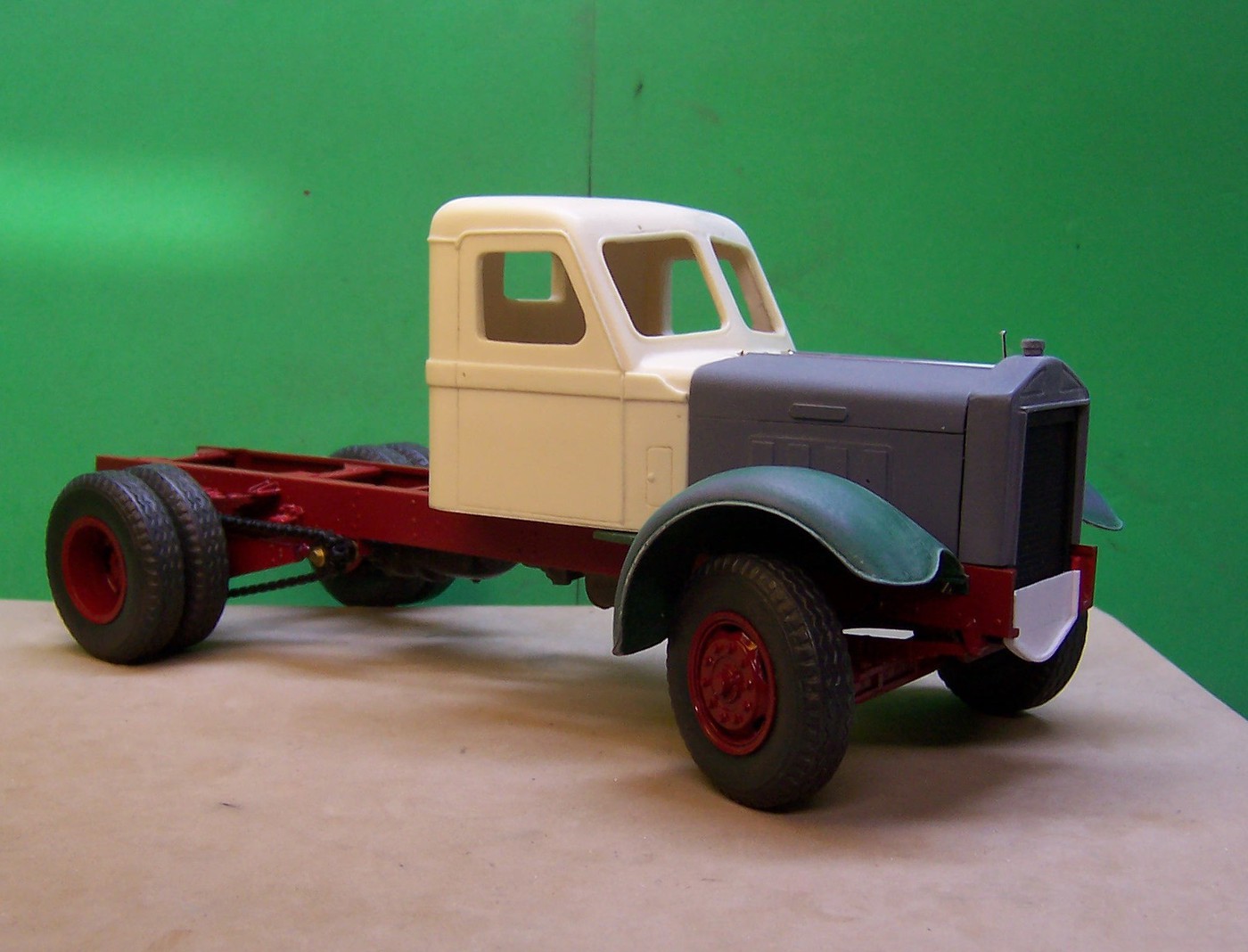 Hosted on Fotki