A while back I posted the beginning of the newest build with a photo of the grill being carved of Renshape. The drill press is back in working order now that the new drive belt has been installed. Here's the rig that is in progress.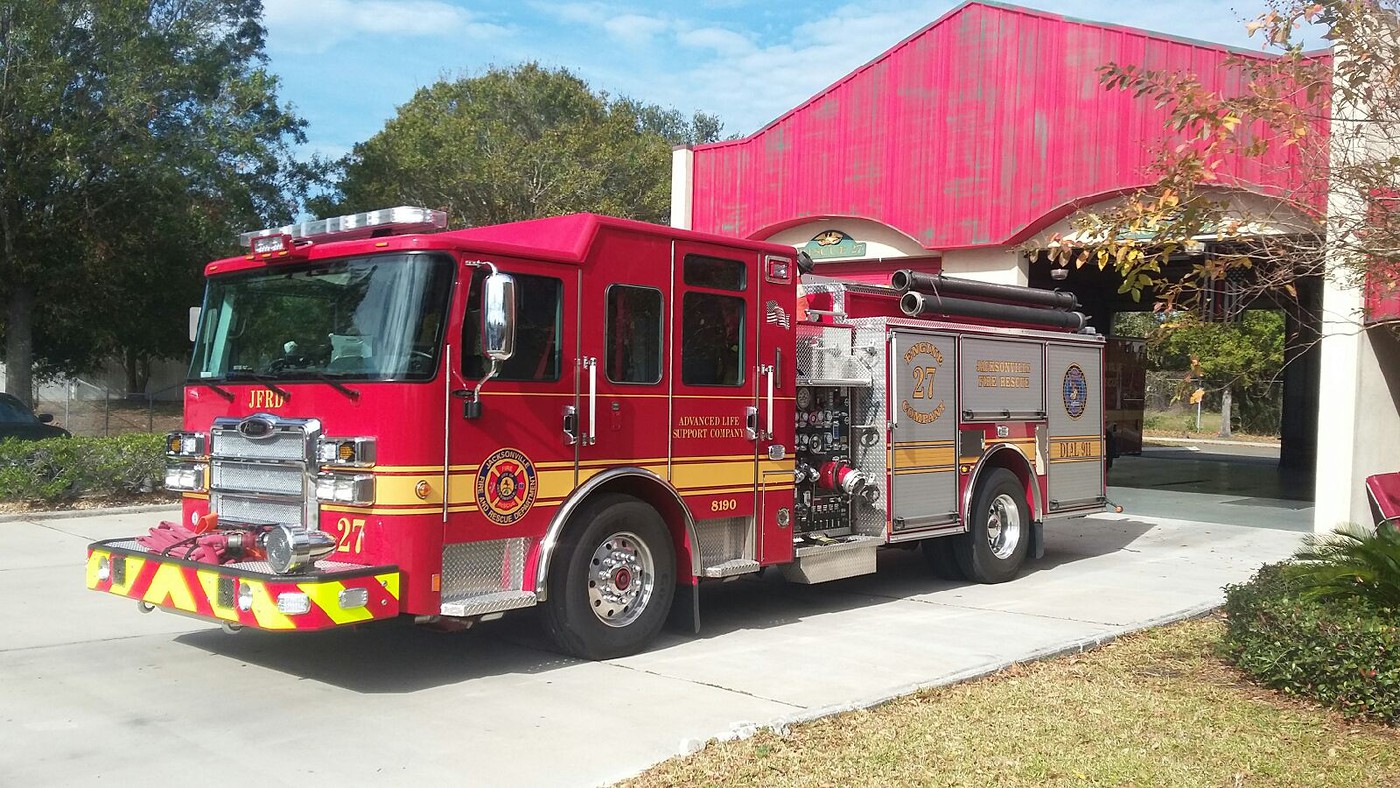 Hosted on Fotki
The basics of the grill are now complete and are ready for cleanup and final shaping.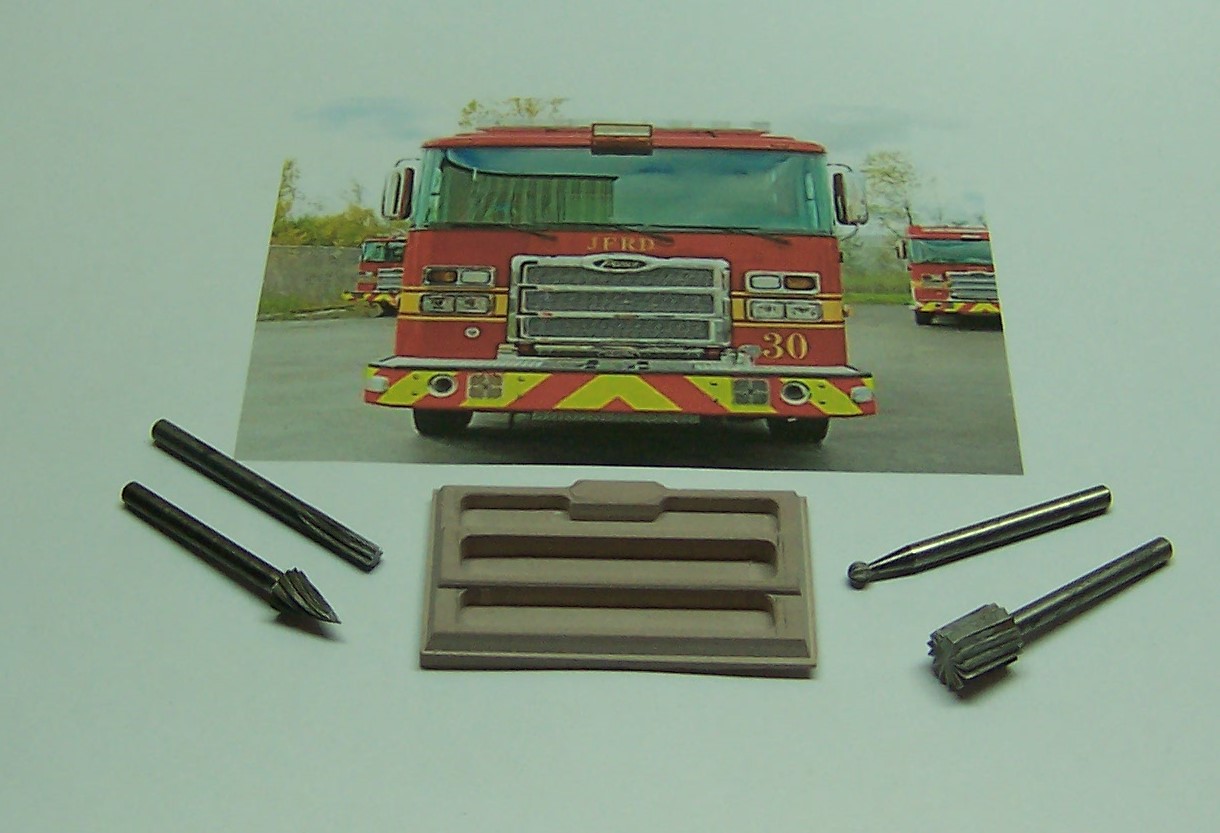 Hosted on Fotki
I used these various cutters to shape the grill and then removed much of the excess material from the sides and back. I used a disc sander to thin out the back side.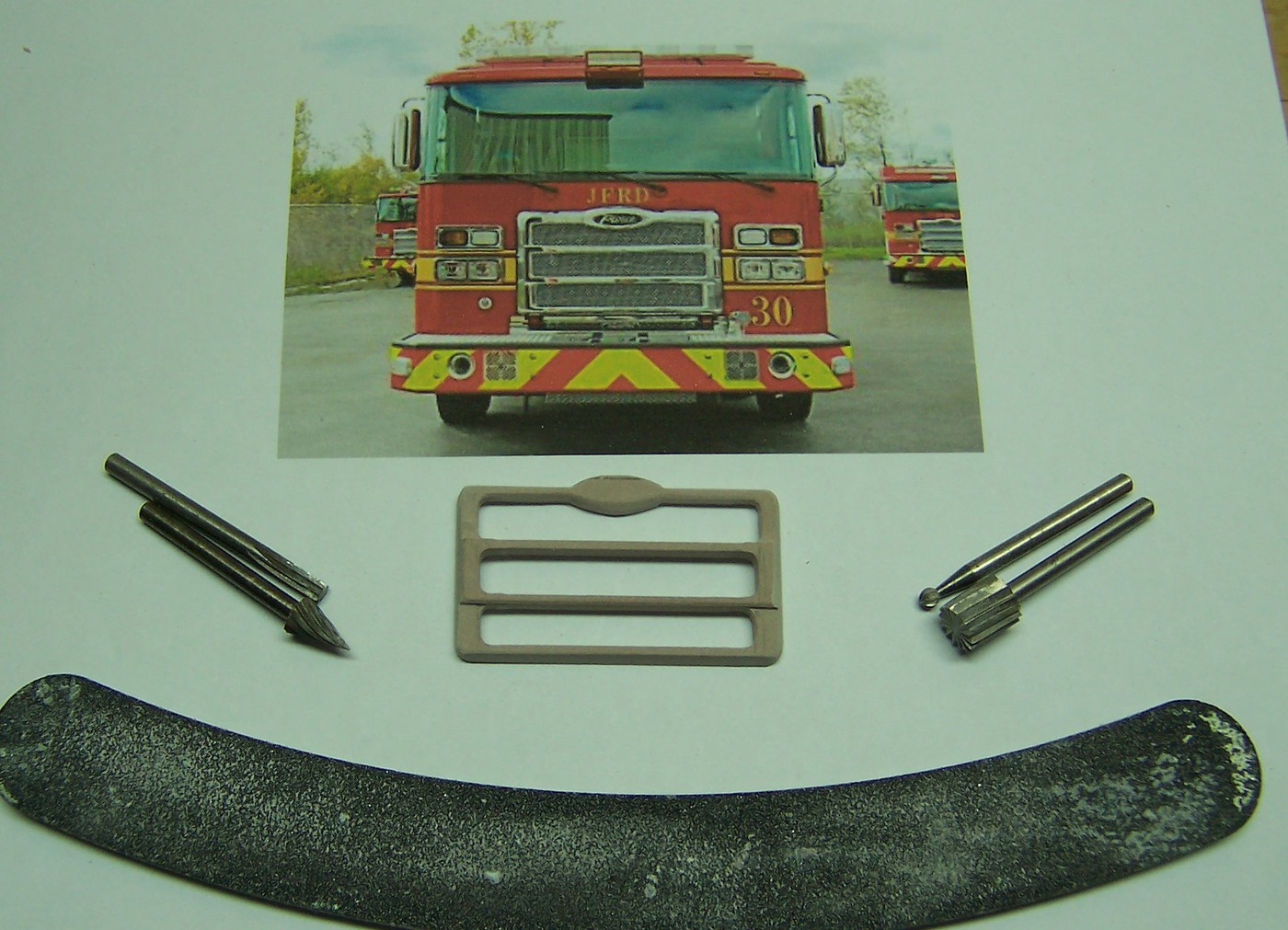 Hosted on Fotki
I did the final sanding with a sanding stick until the back was paper thin and could be removed with an Xacto blade.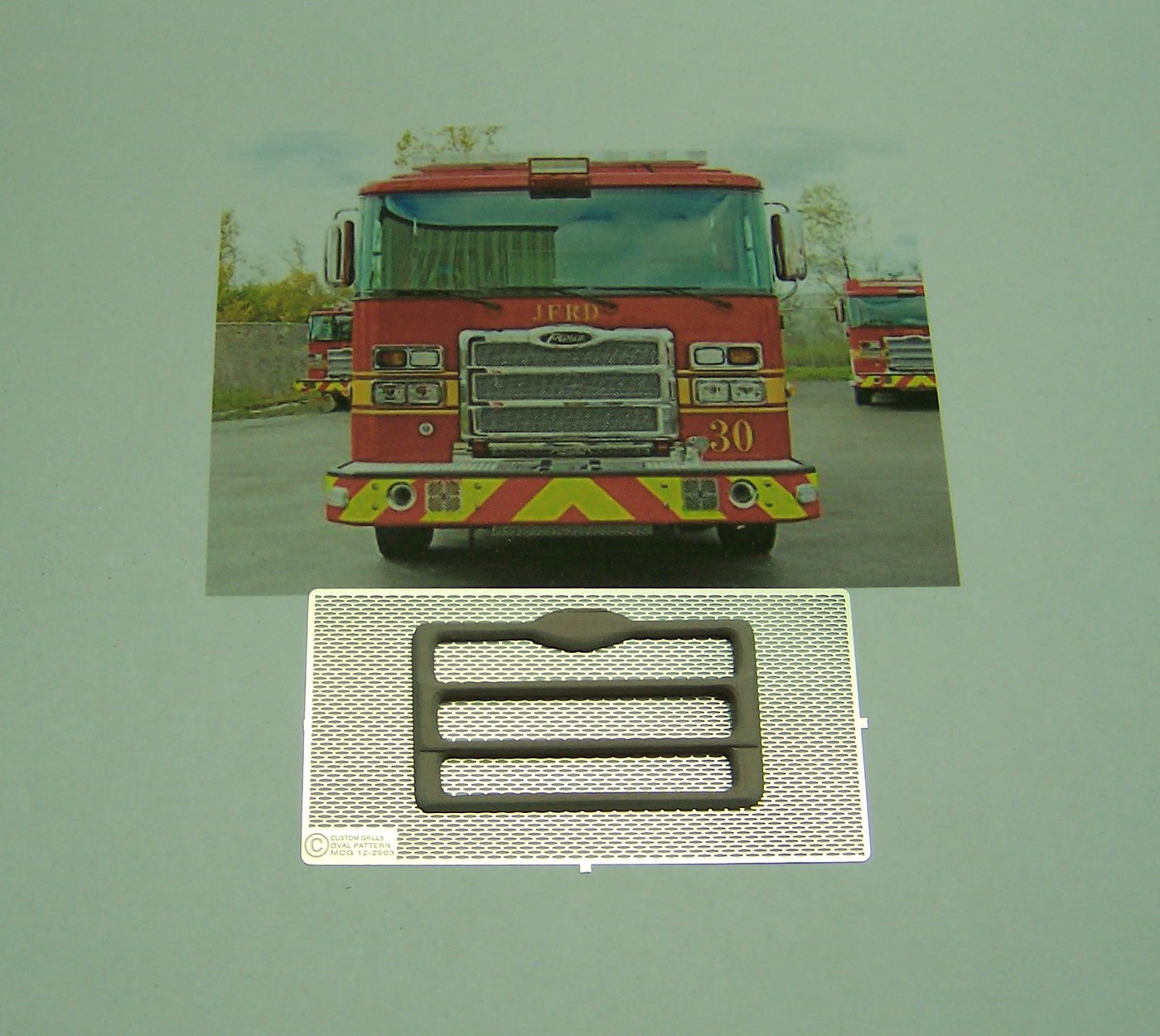 Hosted on Fotki
Shaping has been coming along. The grill still needs to be thinned more from the back. When finished the photoetch mesh will be set in place. Not exactly the same pattern as on the real truck but close enough. Before finishing up the grill for the truck a mold will be made so I can cast the grill in resin. Another one may come in handy some day.