I was digging through some photographs and found a bunch of "different" models I've built over the years. Here's a sample.
This is a reworked Burago diecast of a Saab 900. It was pretty toylike. I stripped it, repainted it, and added little details here and there. Got the directional wheels goofed up and didn't realize that until I saw this photo. Otherwise I was pretty happy with it.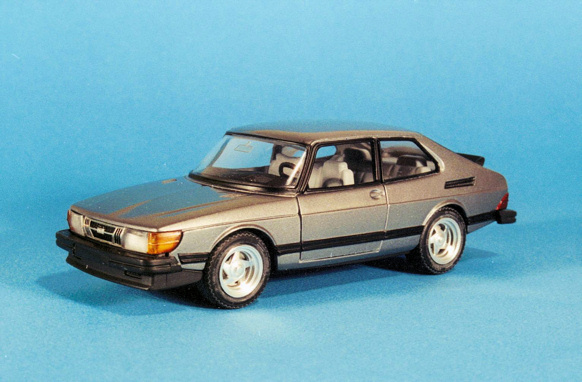 This is a Gunze 1/24 armored fighting suit that I redid in OCP/Detroit markings ("Robocop") as a police armored suit.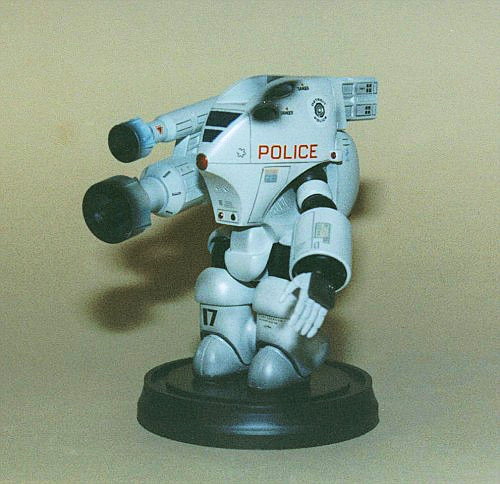 Halcyon 1/35 scale "Aliens" Armored Personnel Carrier (APC). I did it as an off-world vehicle, thinking that maybe a different planet might have different colored vegetation. It's been modified slightly and was painted hot pink and Floquil Erie Lackawanna Maroon. I did laser strikes on the surface and added LRTs using small plastic disks "domed" with epoxy.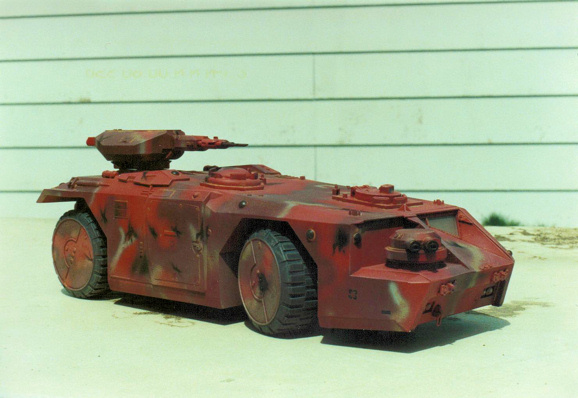 One of the box art models I built for AMT was this Star Wars X-wing snap kit. It was kinda fun, although it didn't fit very well. It's about 1/72 scale.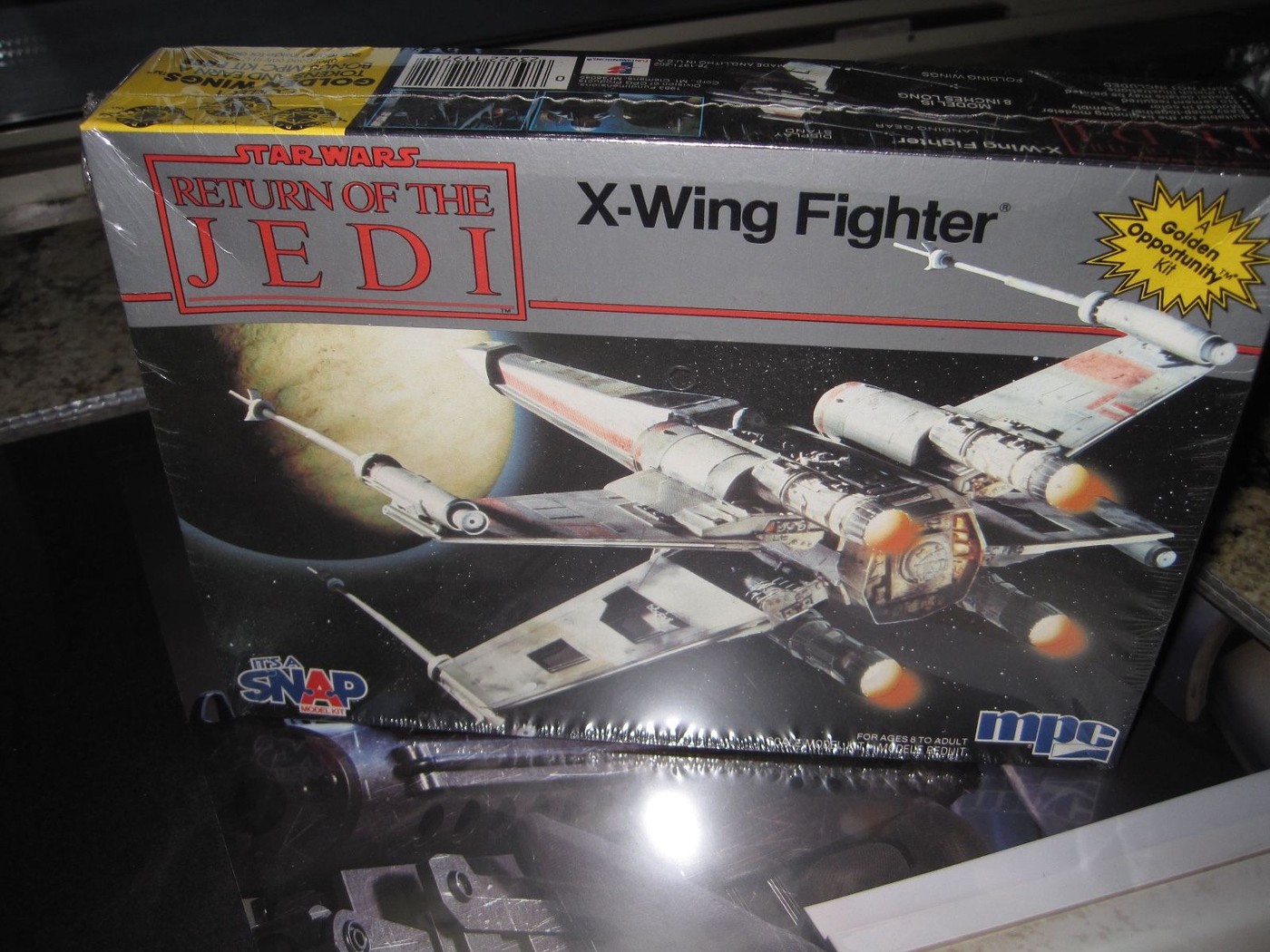 Tom Haverland sent me a couple of the Star Wars snap kits including this Y-wing fighter. I figured that if it was hiding on a jungle planet, it should have camo.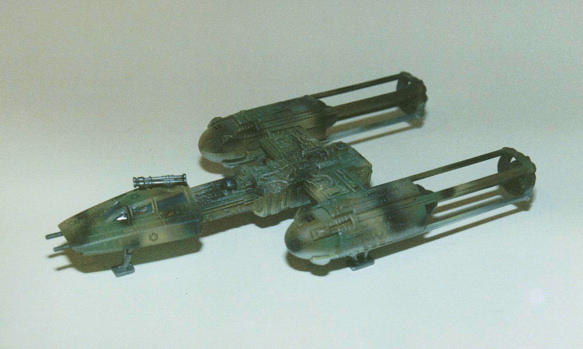 I have a lot of little 1/24 figures hanging out in my display cases. I figured that they needed a rest stop.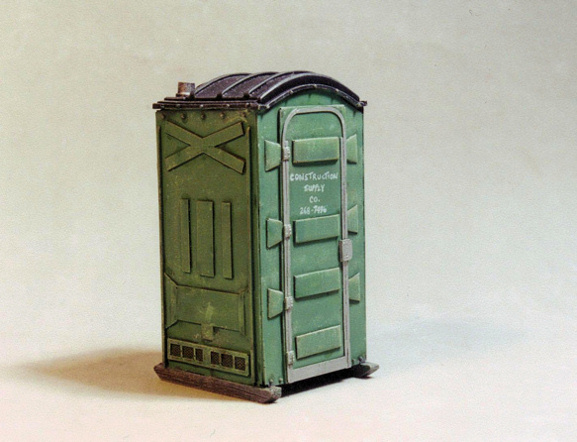 Revell did a snap kit Star Wars Land Speeder. Supposedly it was 1/14 scale, but with Jimmy Flintstone's biker figure standing here you can see that it's a lot closer to 1/24. It was fun to weather.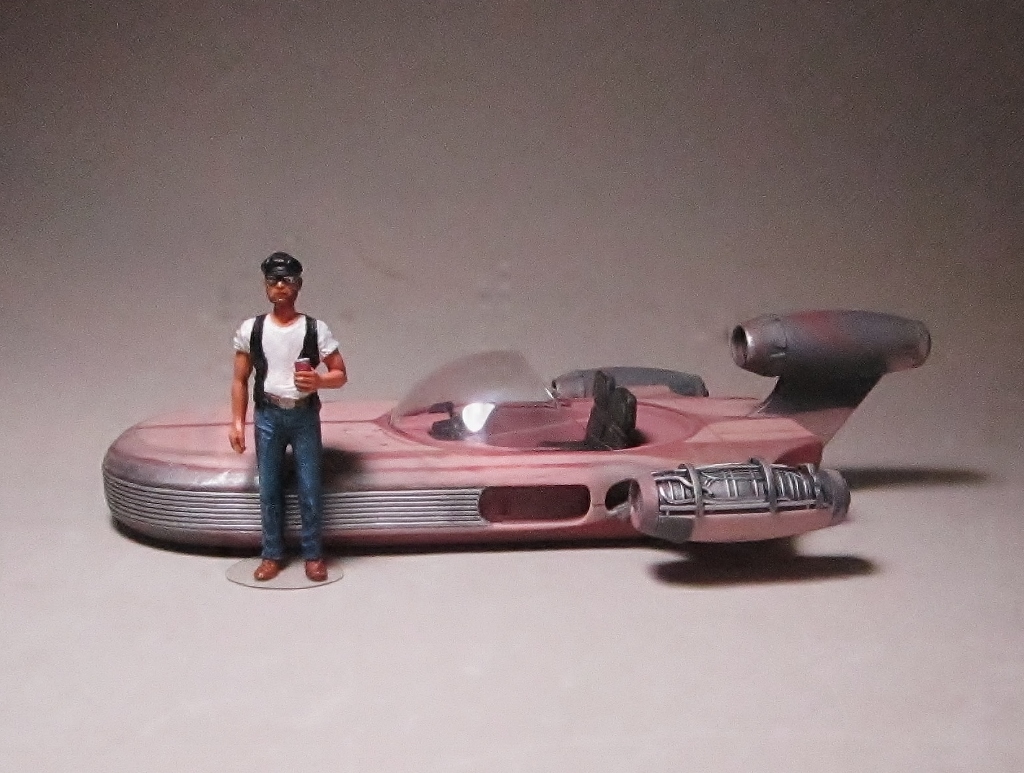 Batmobiles from the '40s are kind of clunky looking, and seem to be based on a '40 Ford sedan. I wanted something more sleek, so used the AMT Black Force kit as a start. The Bat Mask on the nose is a plastic spoon carved to fit.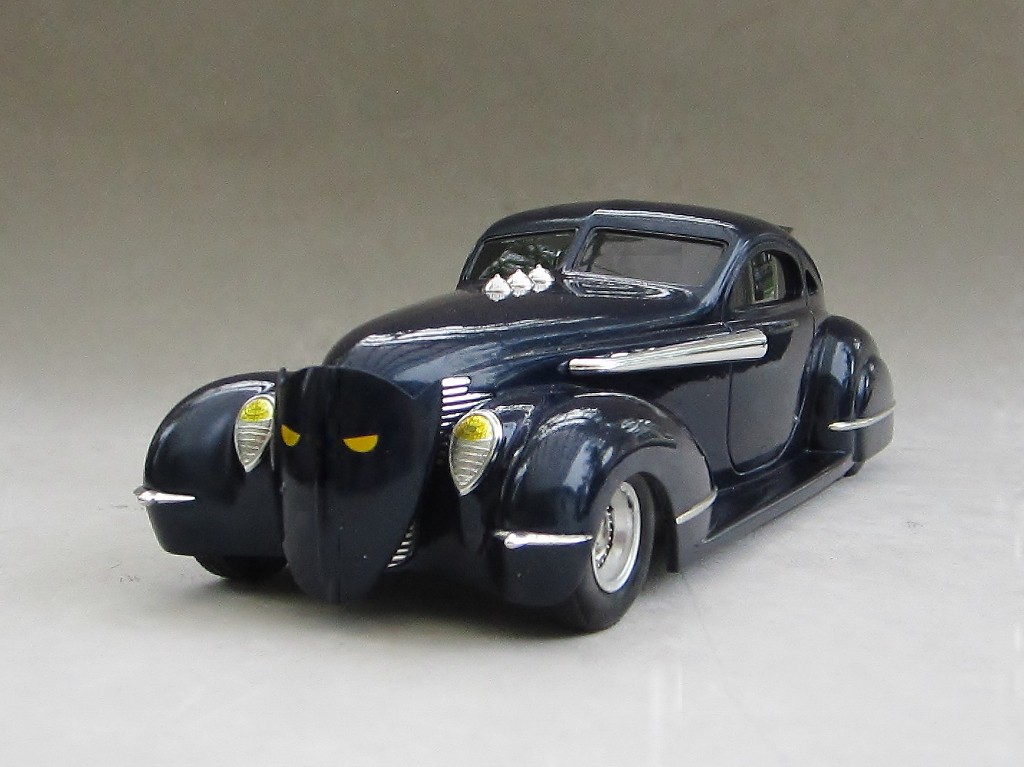 Here's another shot. In keeping with the comic book "blue reflection" images, it's actually a really dark blue.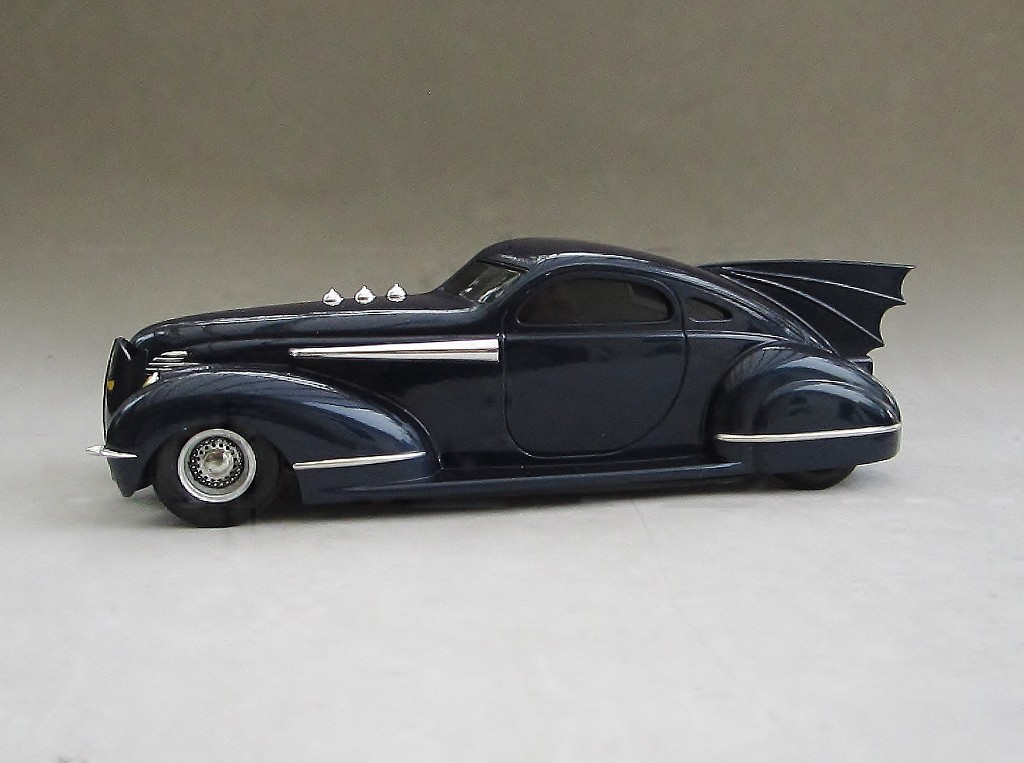 Two of my favorite "oddballs"--the Spinner from "Blade Runner" (the first one) and Spaceman Spiff's poor abused spaceship (he seems to crash a lot).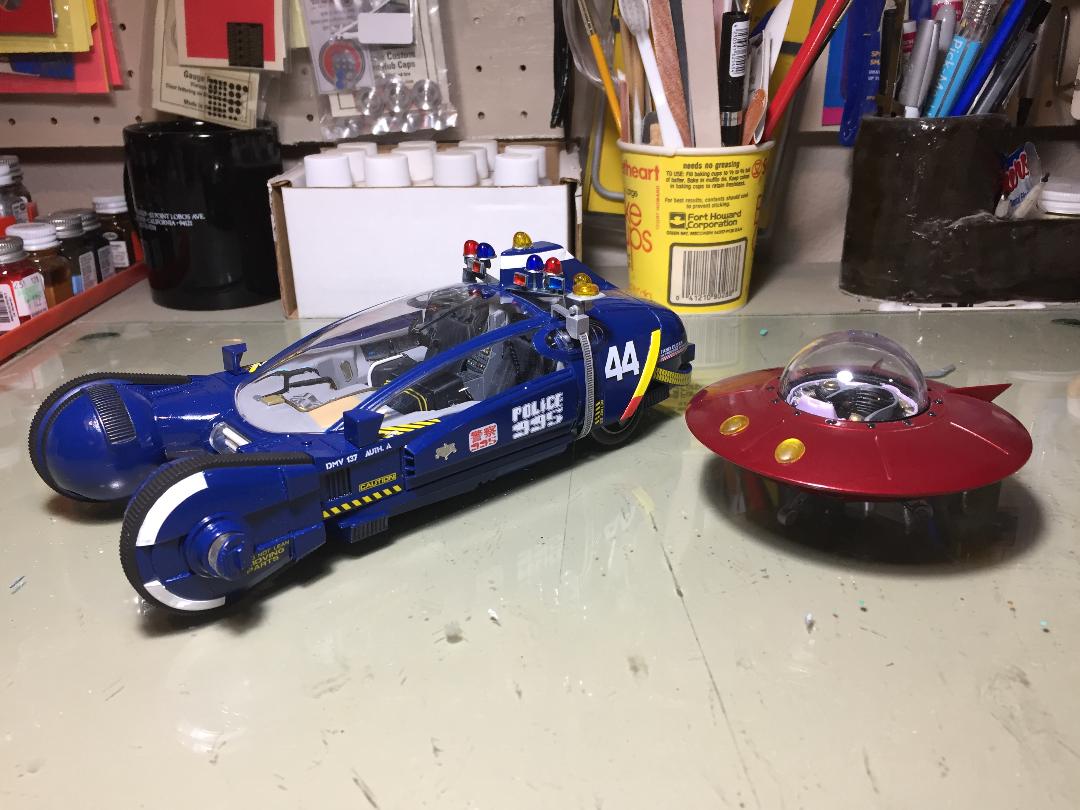 It's interesting to see what 1980s Hollywood thought we'd be driving in 2019.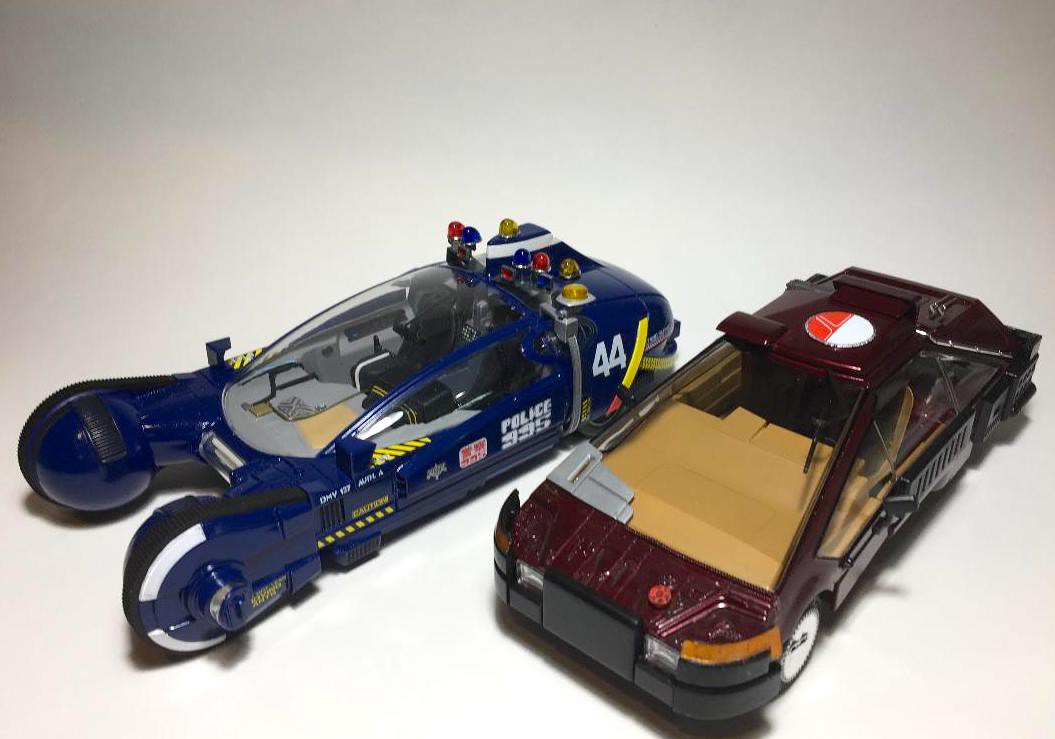 I started this "Jeepney" model years ago and eventually gave it to my friend Dan Pleier.
Here's what he did with it.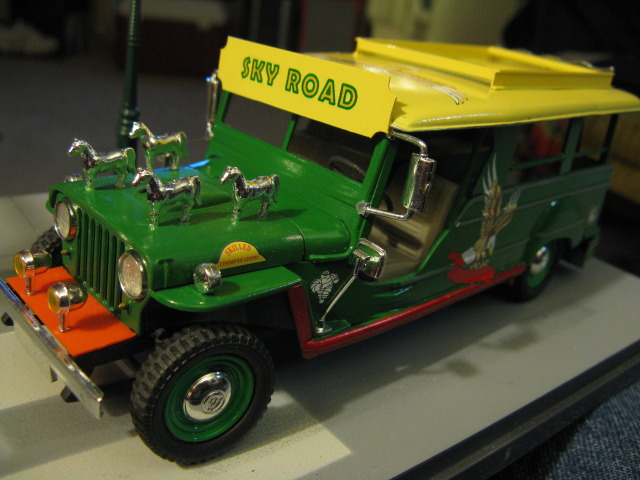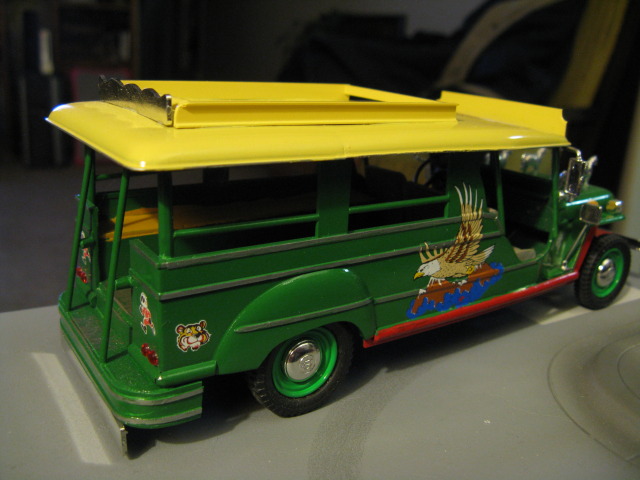 Terry