I decided to treat myself to a couple of not so common kits. *1 IMAGE*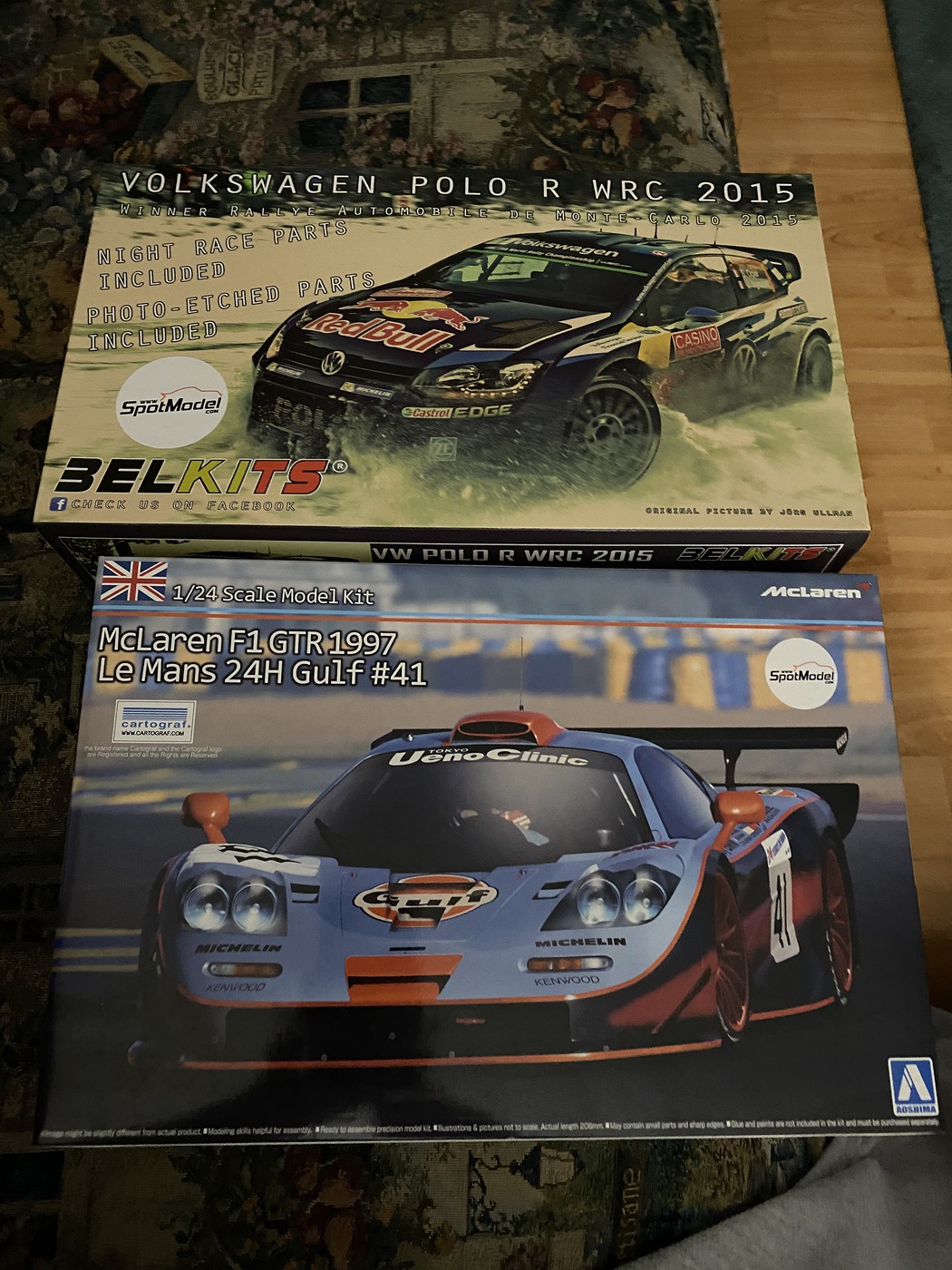 These came from overseas and I got the McLaren as shipping didn't make sense for just the VW.
The Belkits VW is amazing. It's a pity they only do rally cars though.
I've long admired the McLaren F1 and while I'd rather have a kit of a street car, one sponsored by Gulf is almost as good.
John