A while back, I'd mentioned my interest in building a heavy rotator (tow truck) in scale. *14 IMAGES* *LINK*
My desire was to model it with all/most of the cabinets open. displaying al; the towing gear. I'd made inquiries locally to see if I could get some pics of what's inside the cabinets but that's not going to happen during the pandemic.
Last month, NRC Industries rebased their latest and great heavy rotator in reply to the Miller M-100. The Miller is very massive and heavy while the new NRC CSR-85 is actually smaller than the model it replaces.
When NRC released it, number one went to one of their biggest and valued customers who promptly made a video that showed it with all the cabinets open. I played with that video for a little while on my tablet and managed to get clear shots of them all.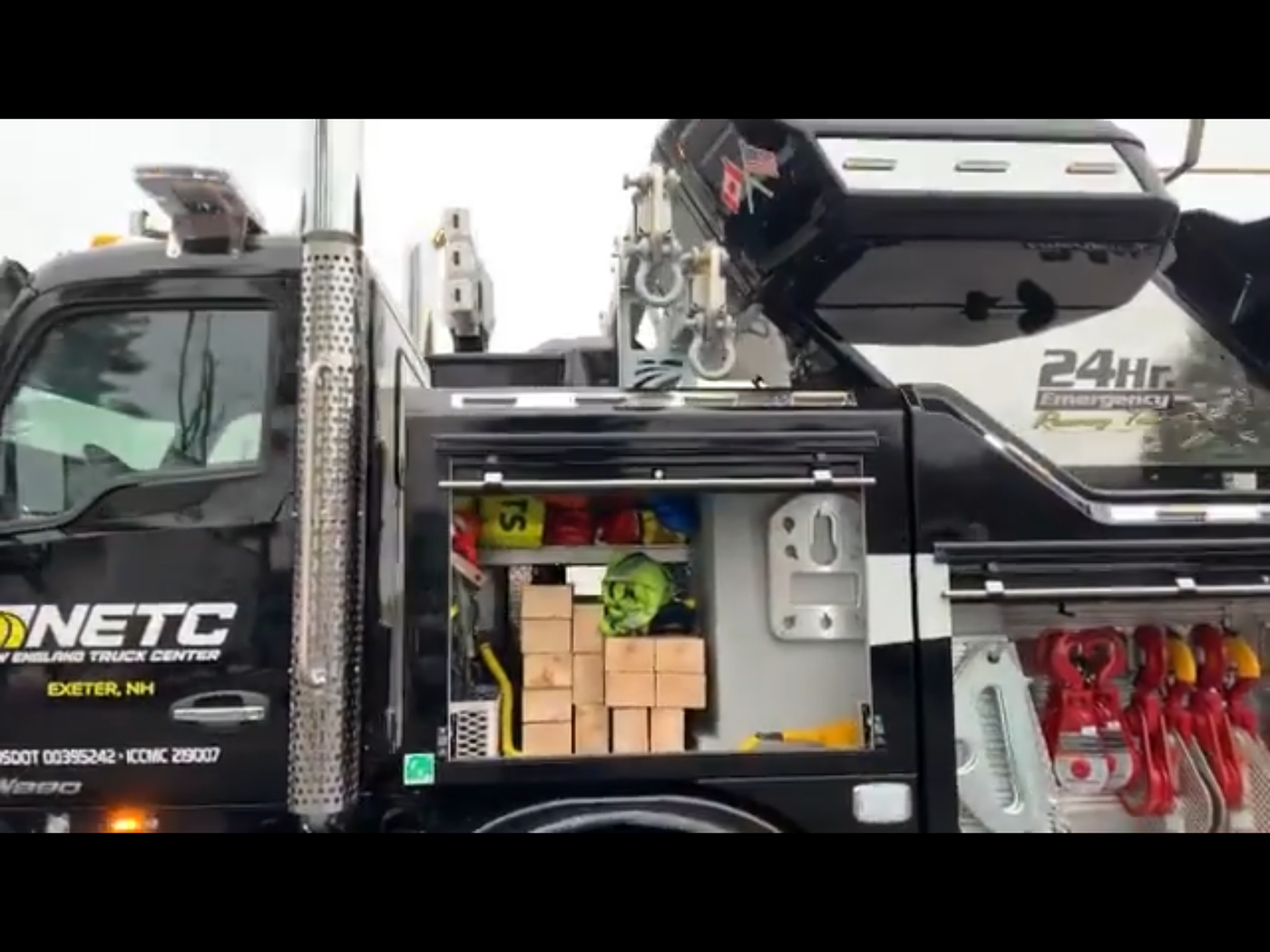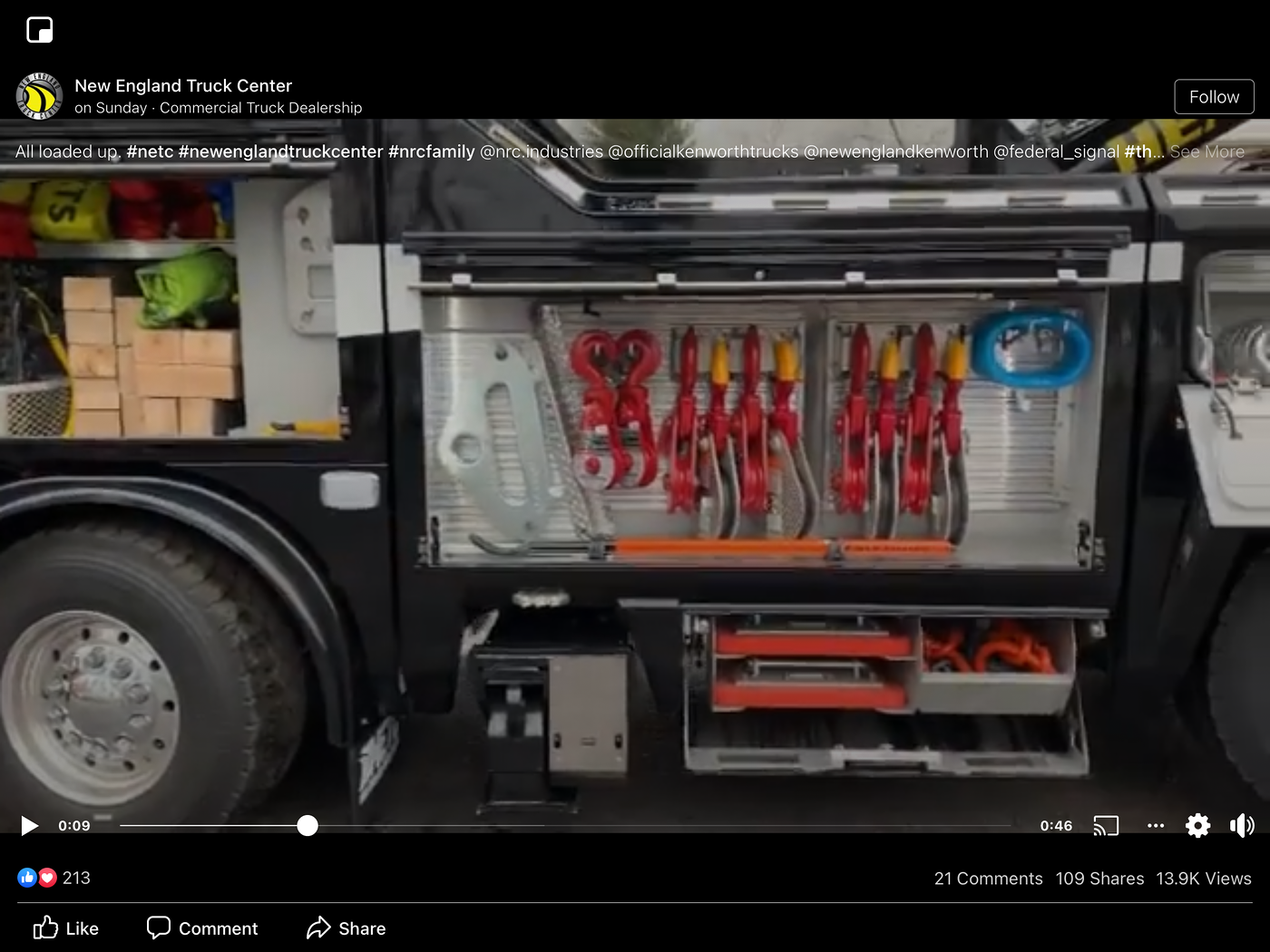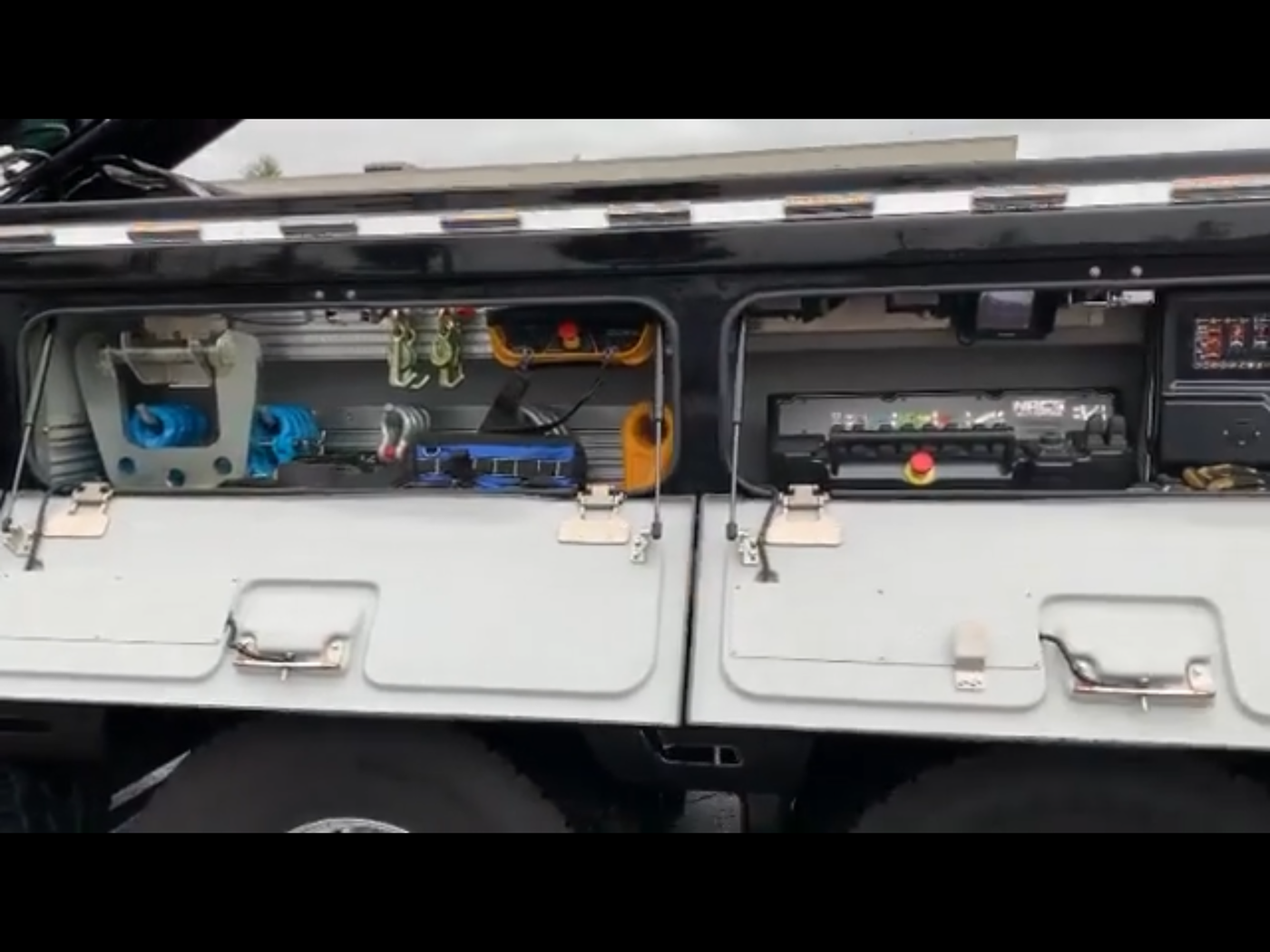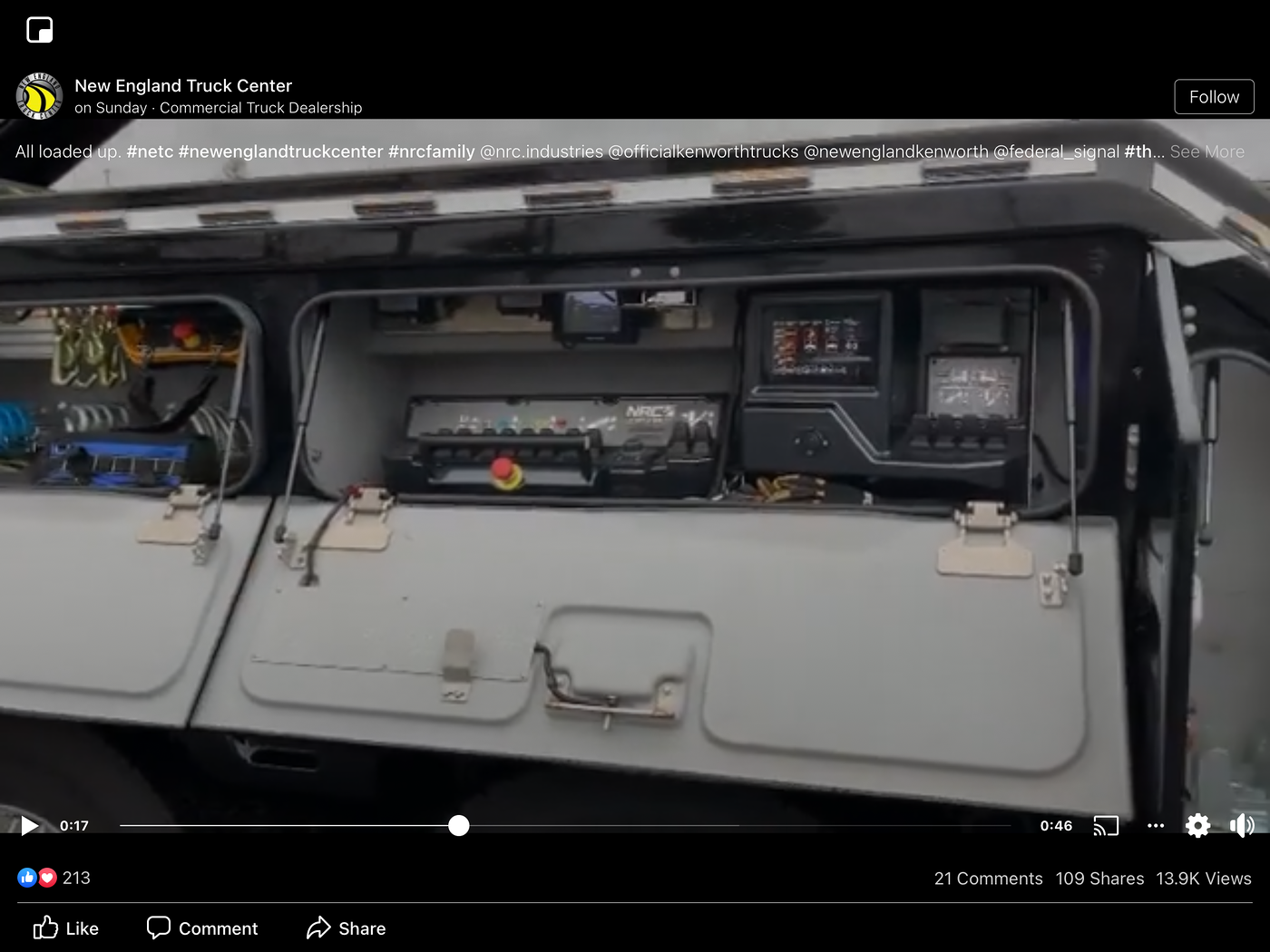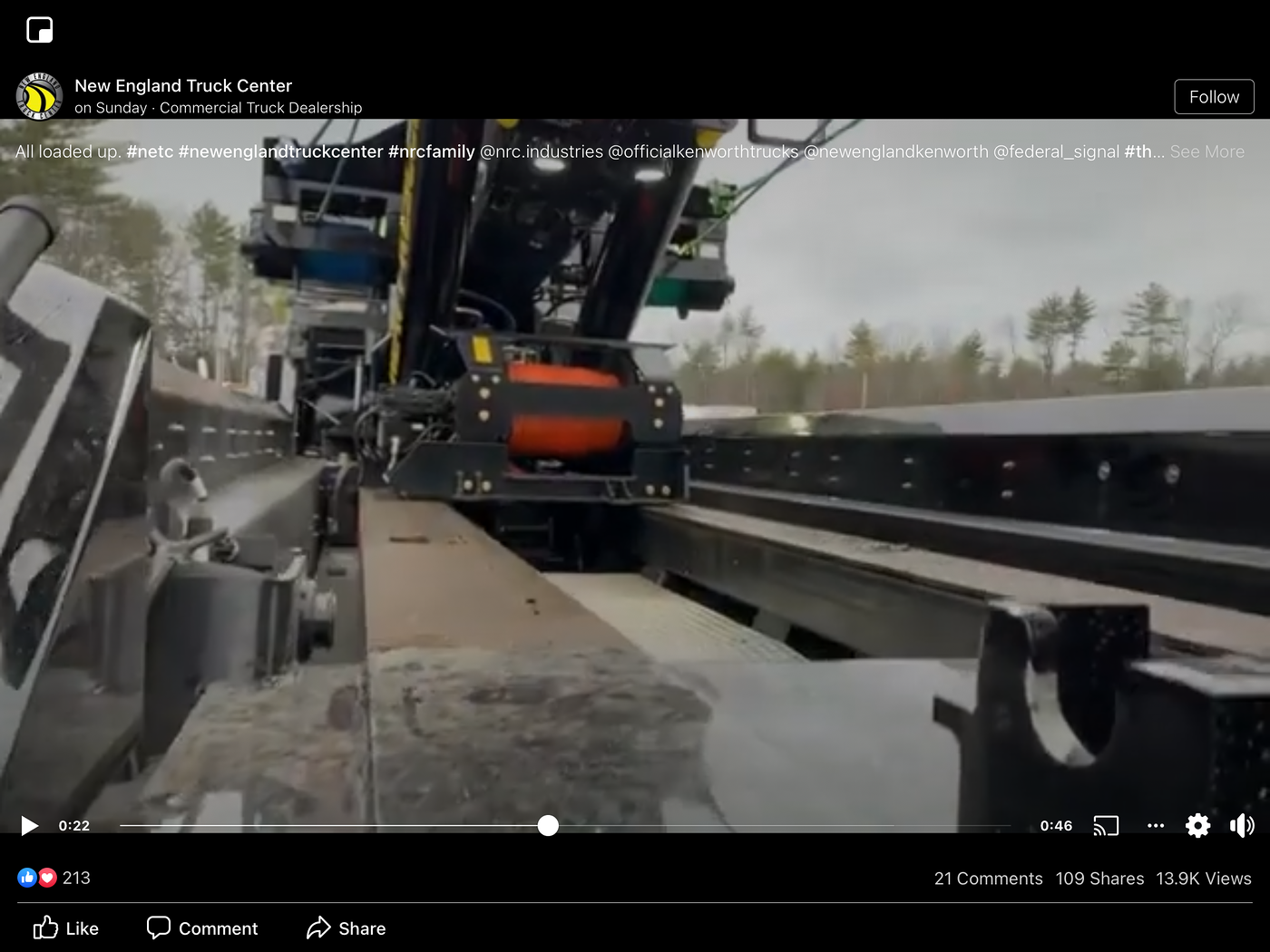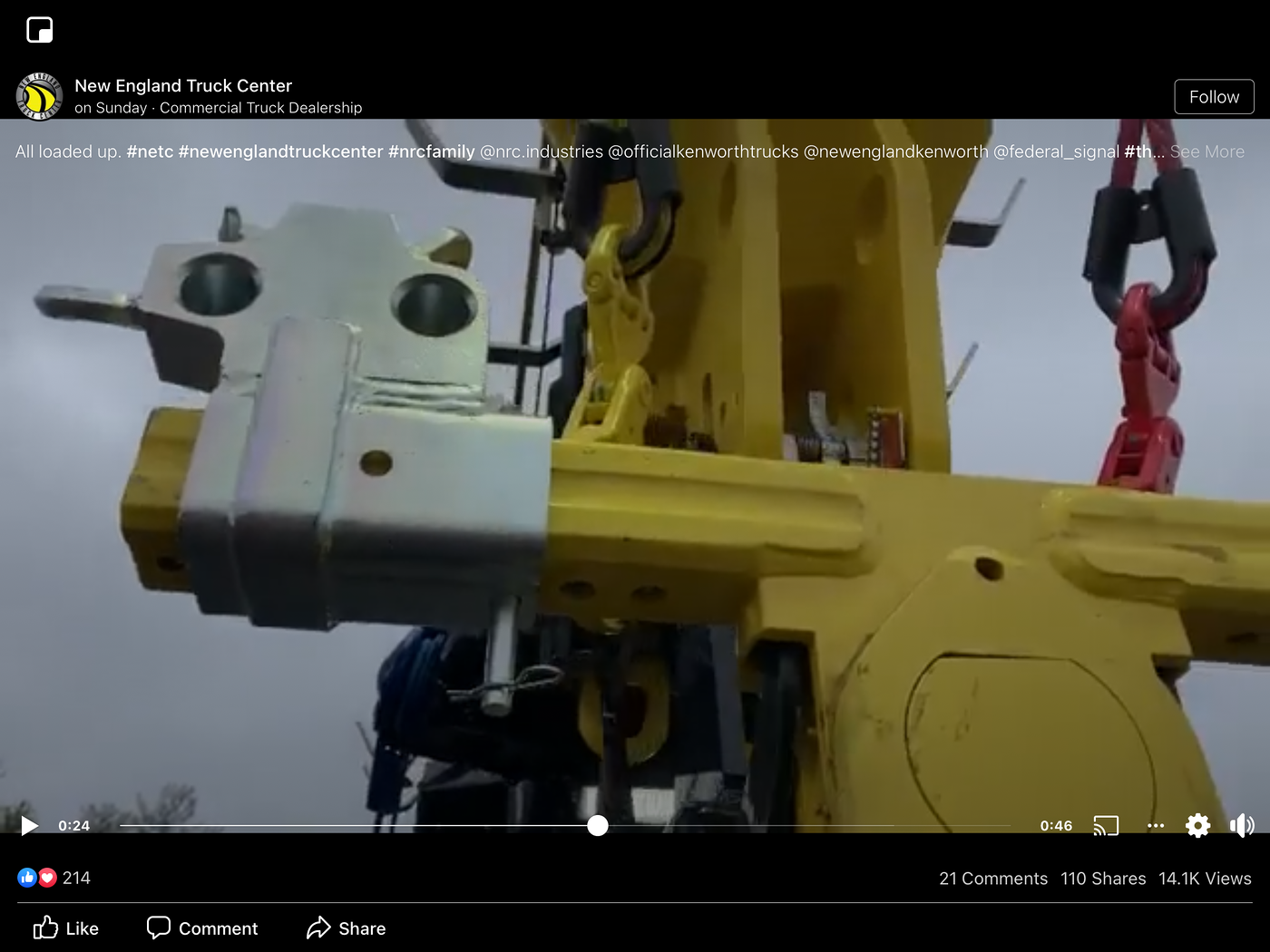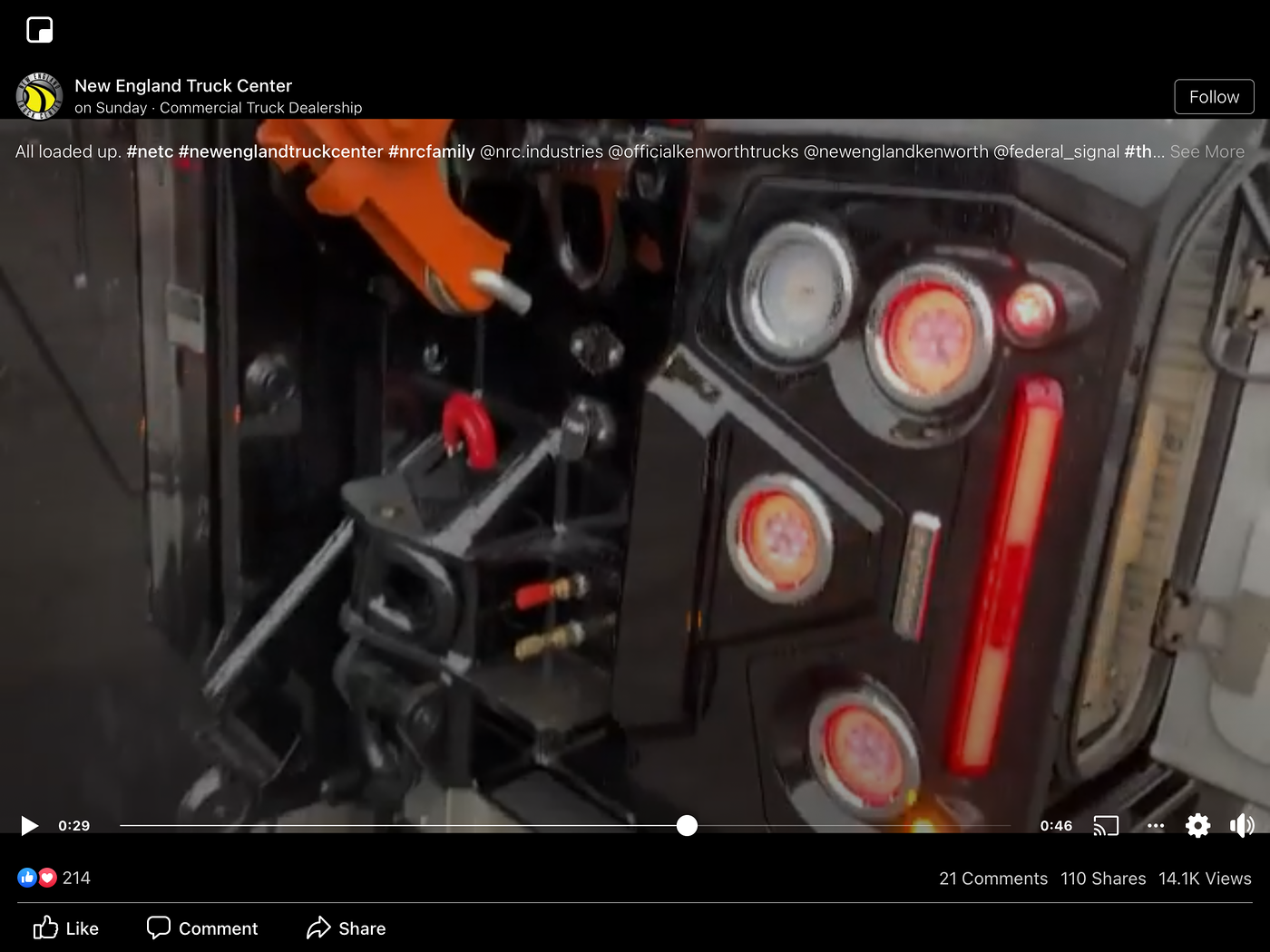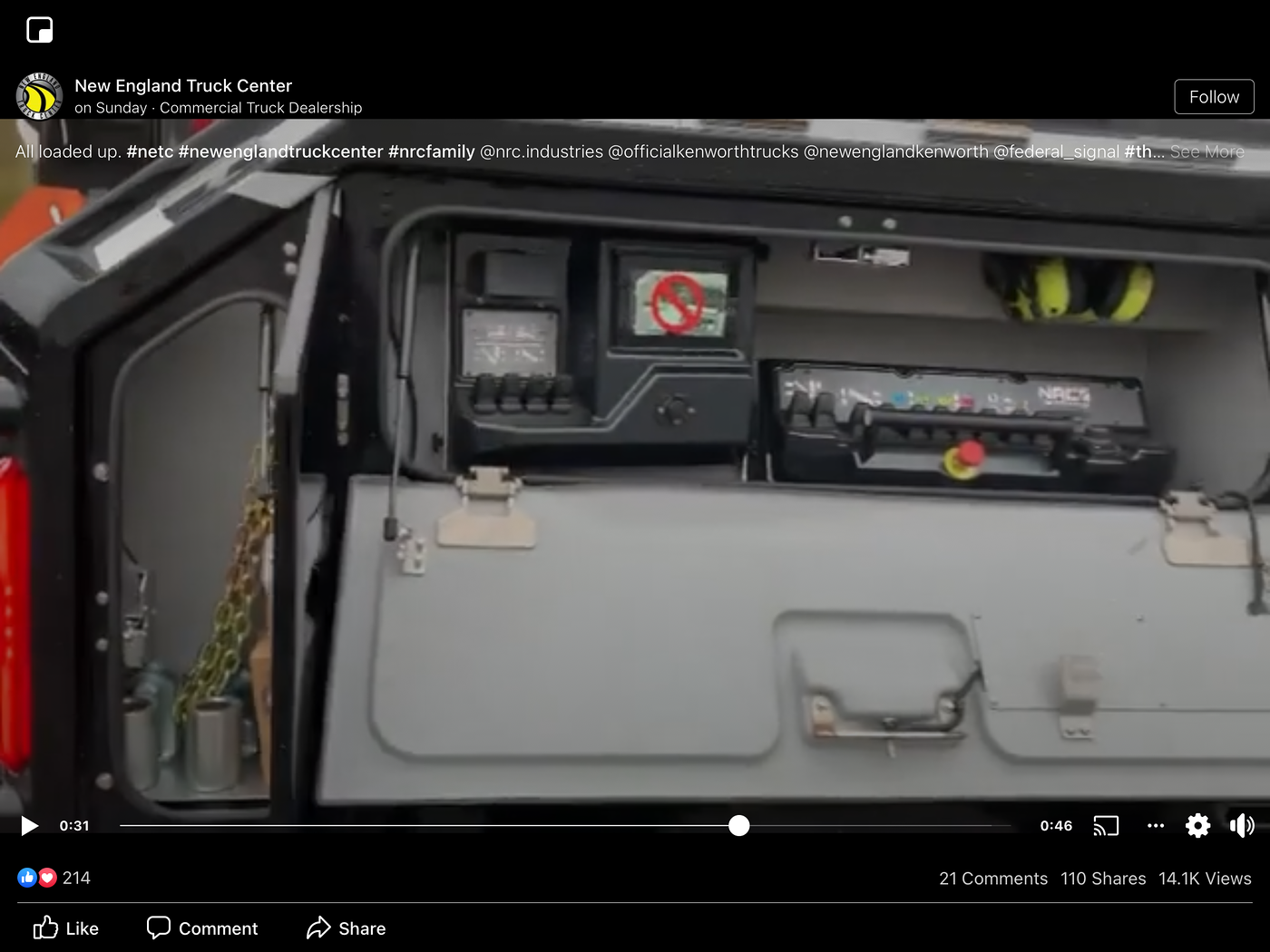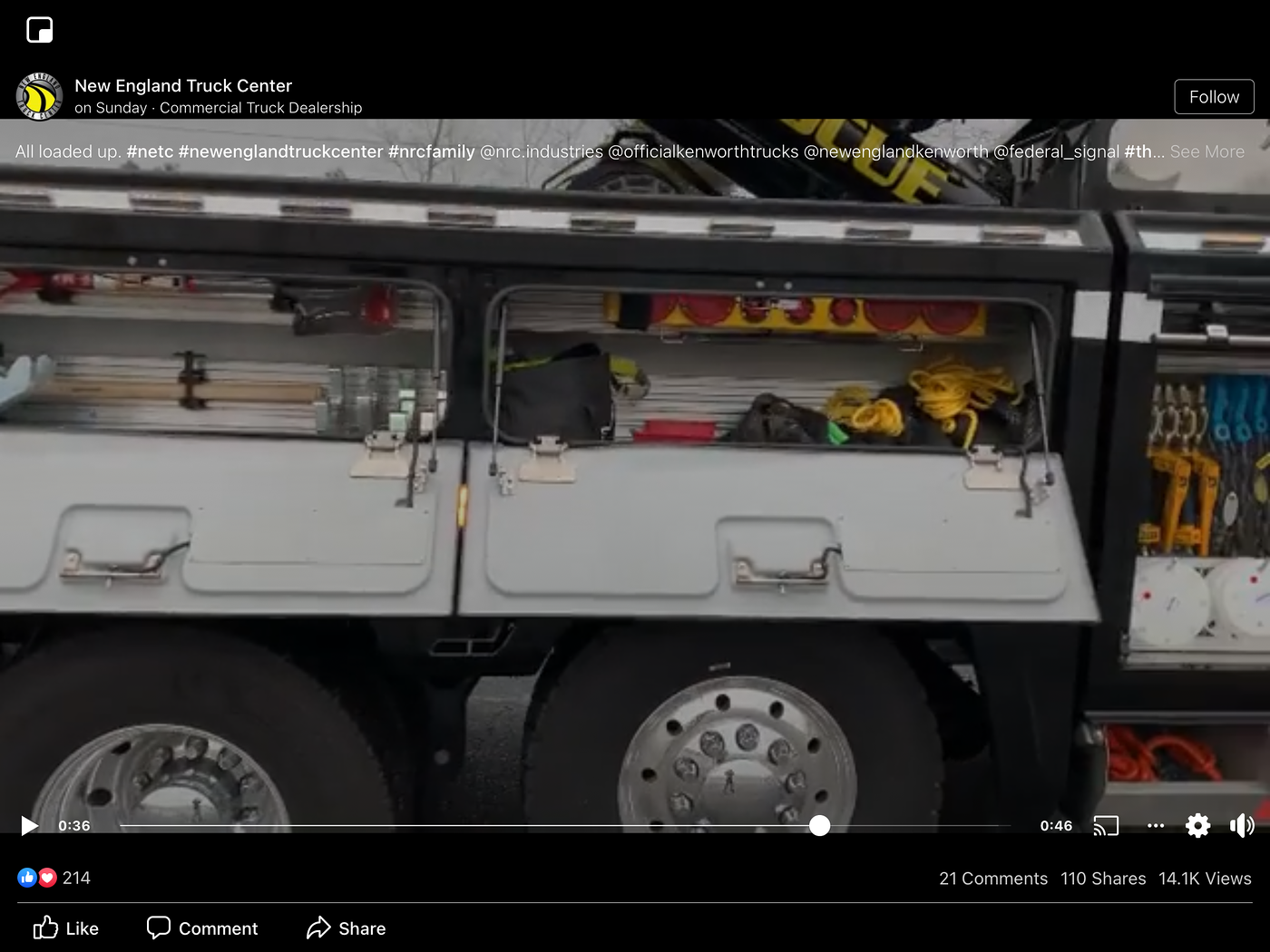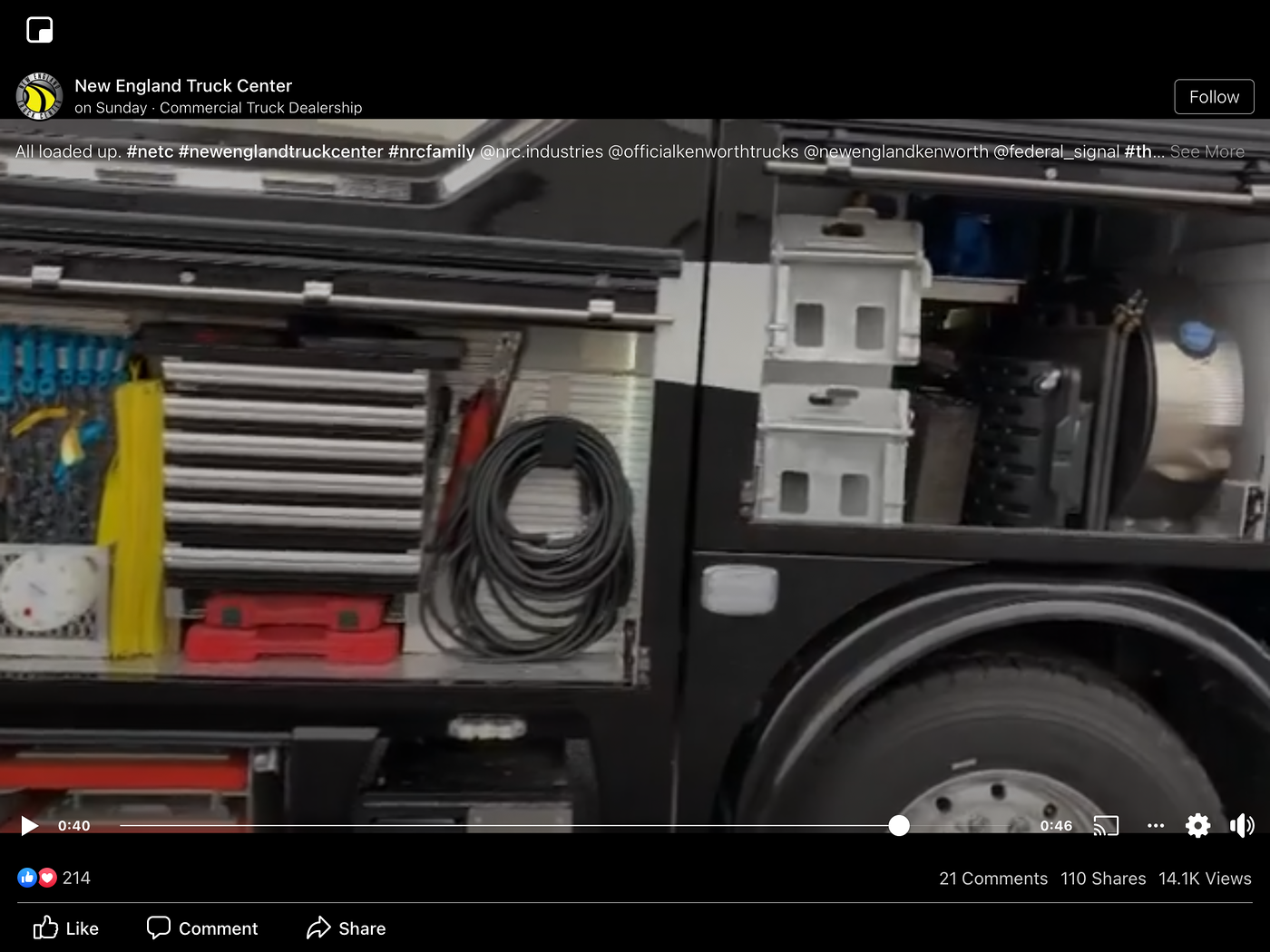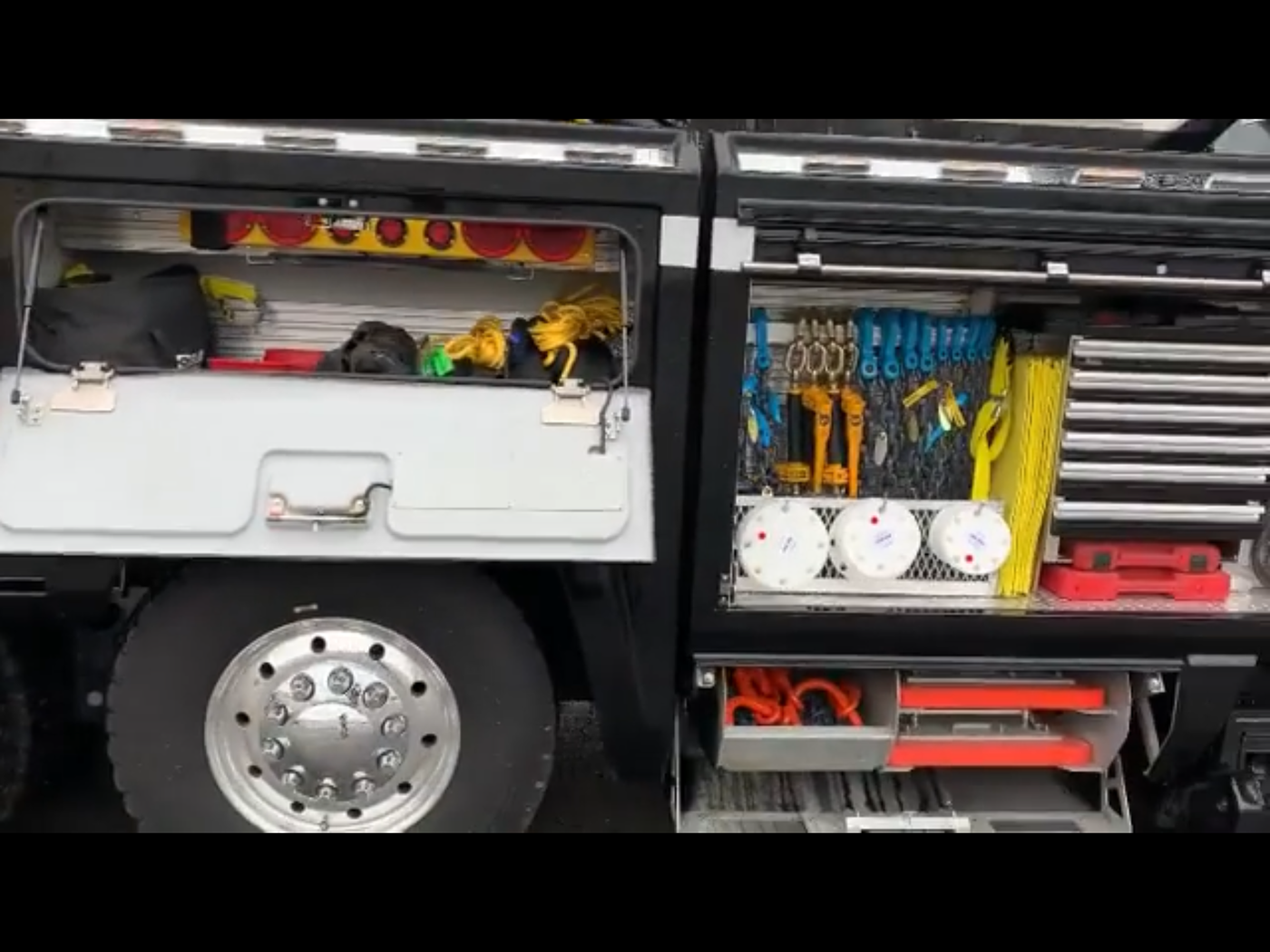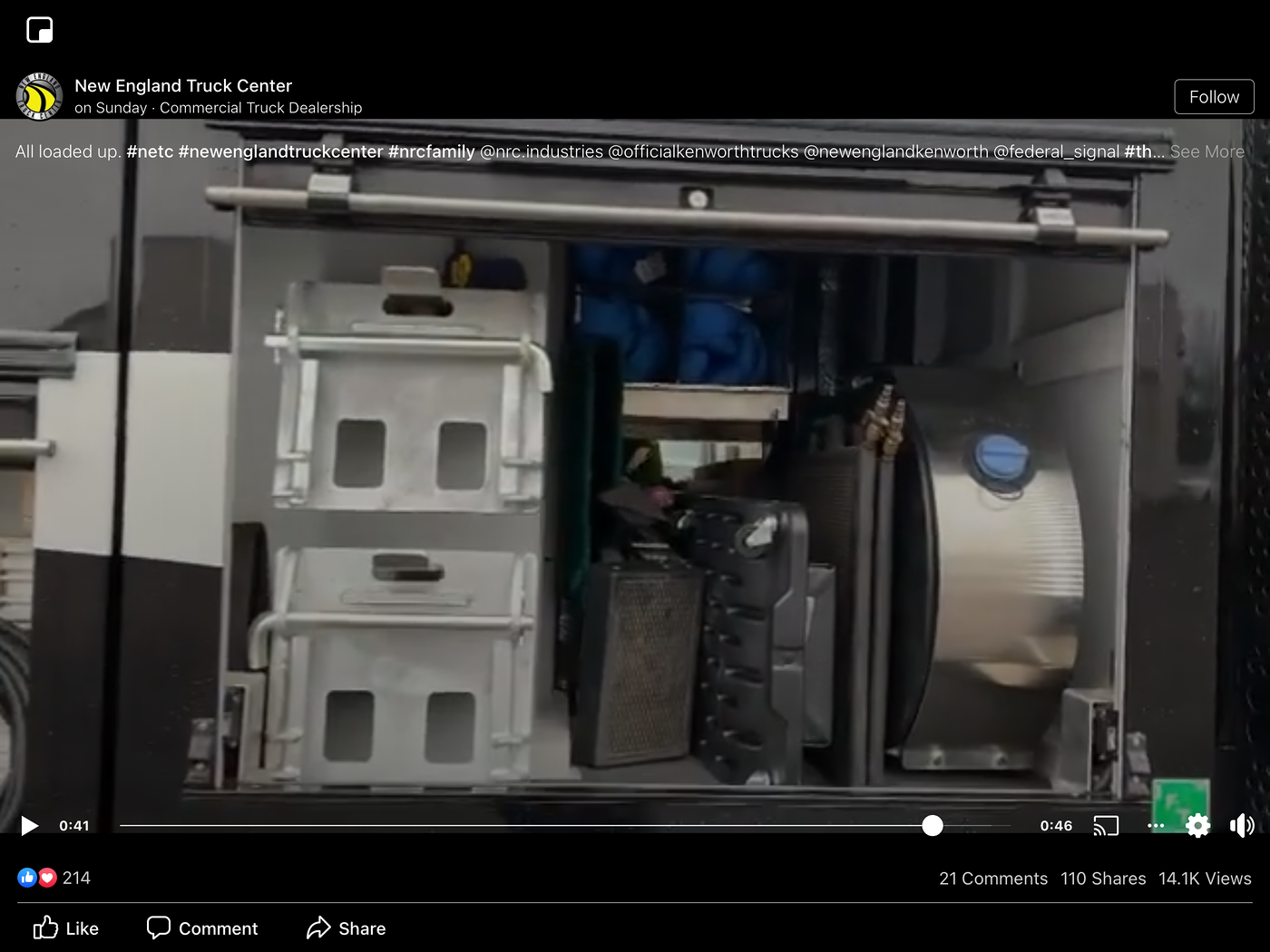 A couple of bonus pics of a NRC Roadrunner without cabinets.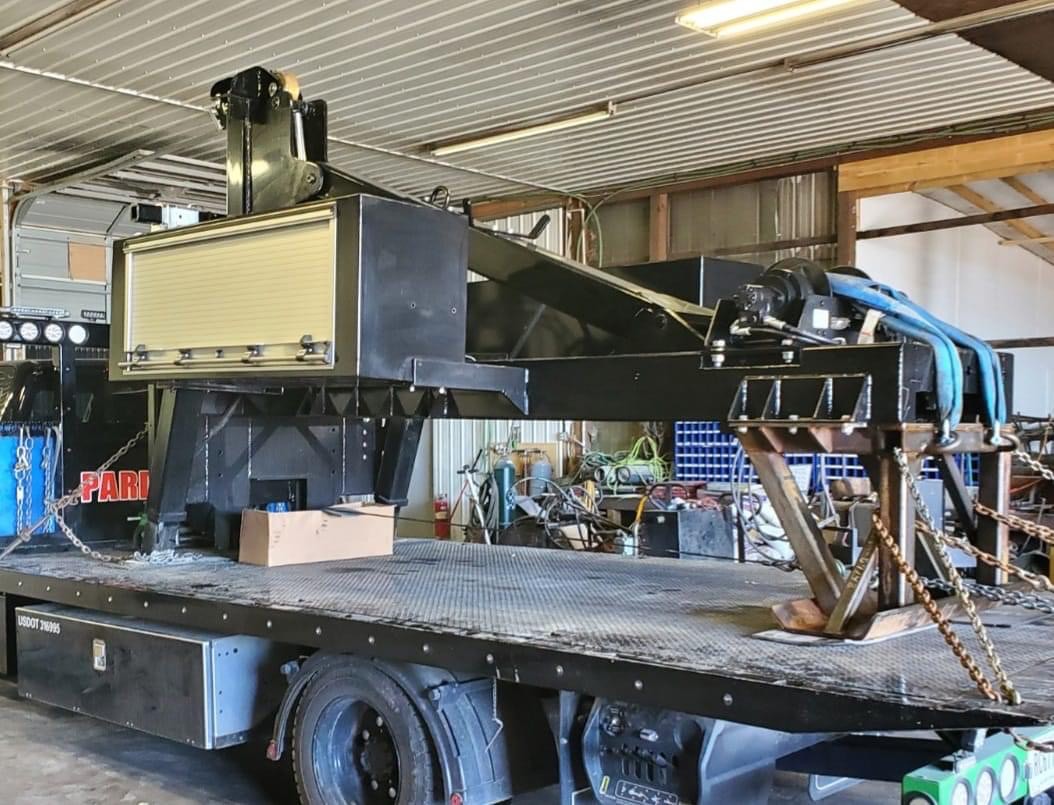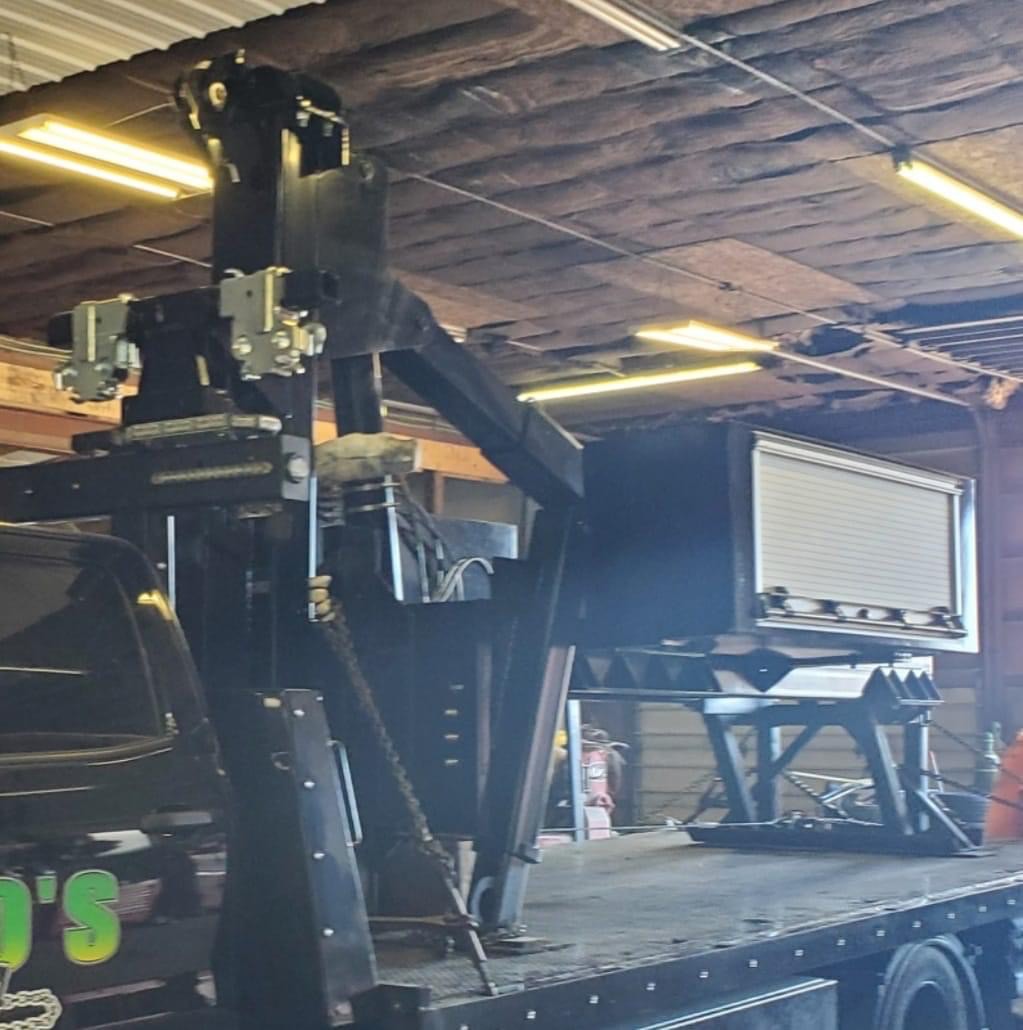 In NRC talk, a CSR-85 is a Composite (body) Sliding Rotator (which means the chance slides back and forth on the tow bed and can rotate while it does so) rated at 85 ton. A Roadrunner is made to tow disabled vehicles off the road or down the highway as its light weight and can easily pass the scales which the likes of the heavier trucks can't.
John