The last two days the doors have been hinged and are ready for mounting.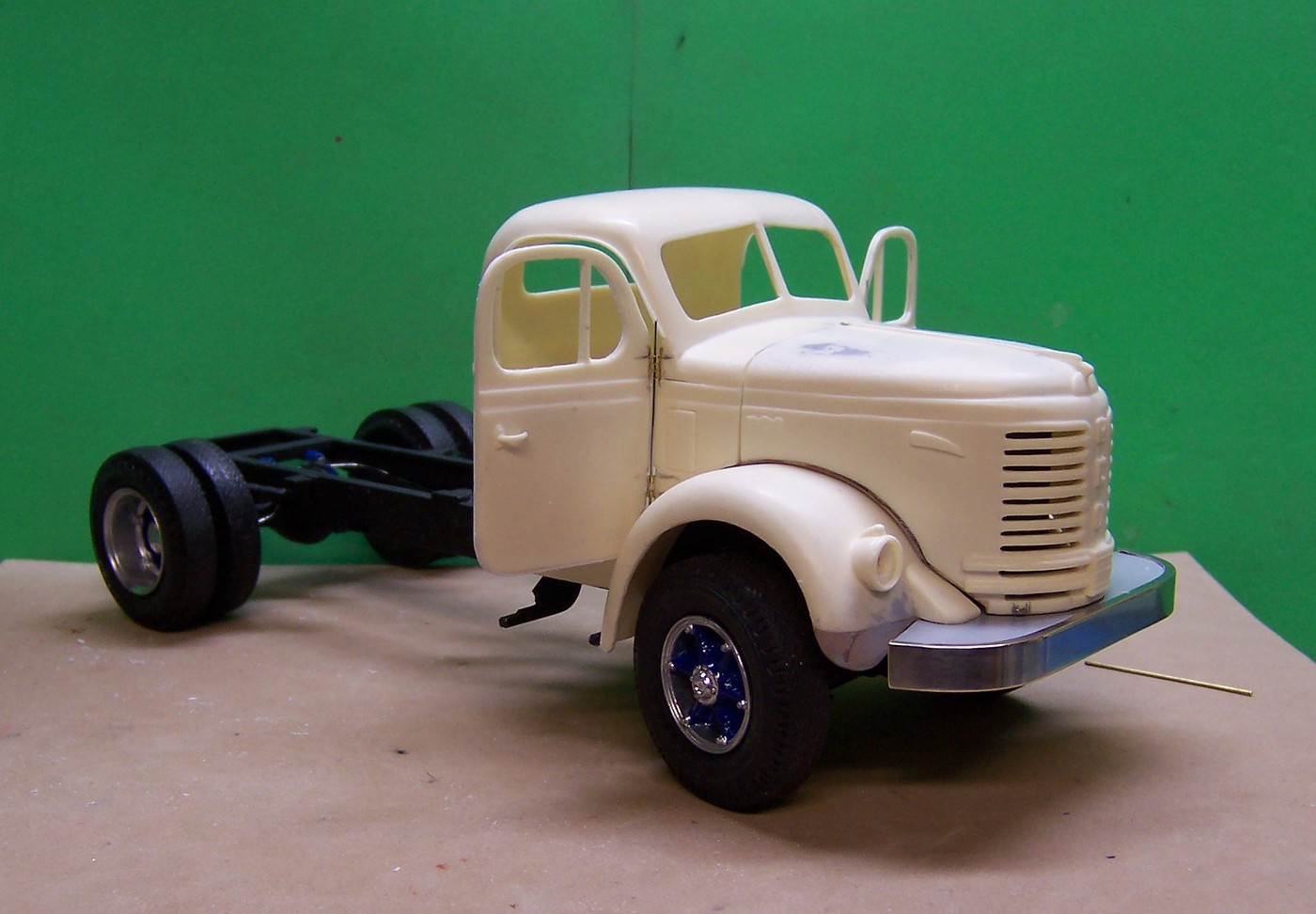 Hosted on Fotki
The hinges are small "H" hinges from Micro-Mark. They come with brass pins but I substitute a piece of stainless wire in place of them making the hinges much easier to install. The stainless wire helps keep them in alignment. It is critical where the door face has varying planes. Not taking that into consideration would have the doors opening at all sorts of weird angles.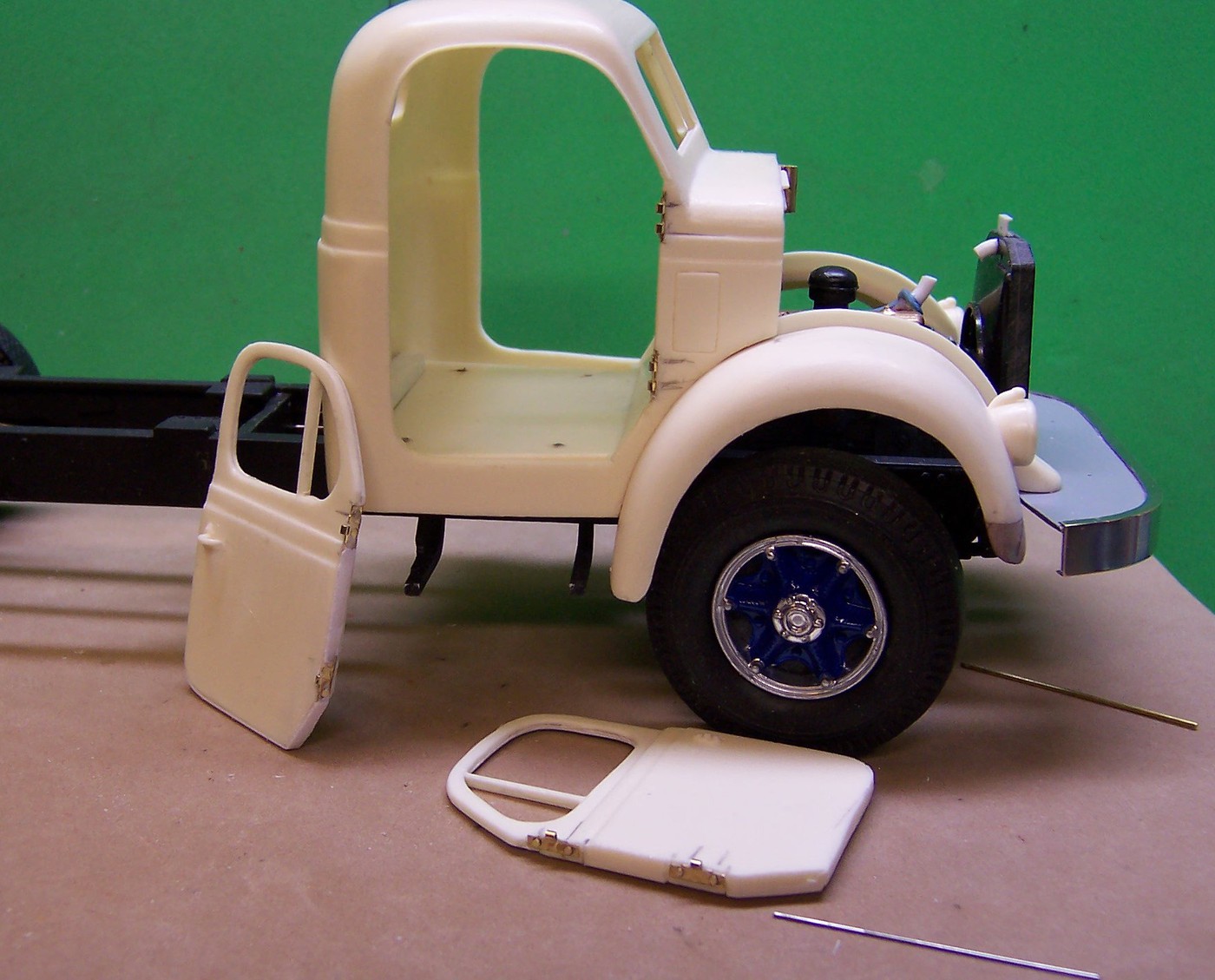 Hosted on Fotki
Here's what the hinge pieces look like. The door jamb and the door are recessed slightly where the hinges go. CA glue is used to bond them into position, first on the cab and then on the door. After the glue sets holes are drilled into the backing and tiny brass nails are inserted. Then the heads are ground more or less flush so that the door will close without binding.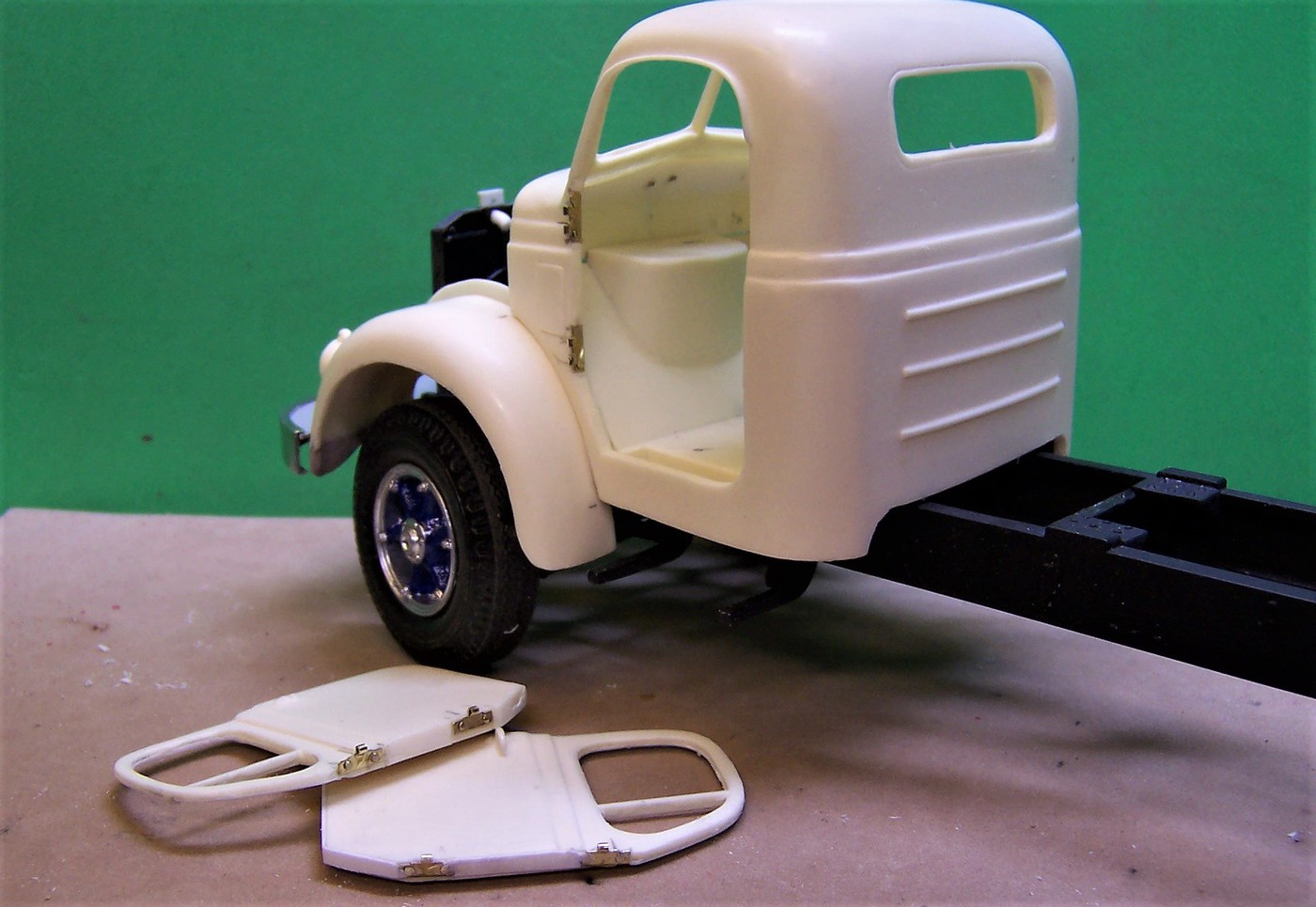 Hosted on Fotki
A look at the driver's side and the hinges glued and pined in the door jamb.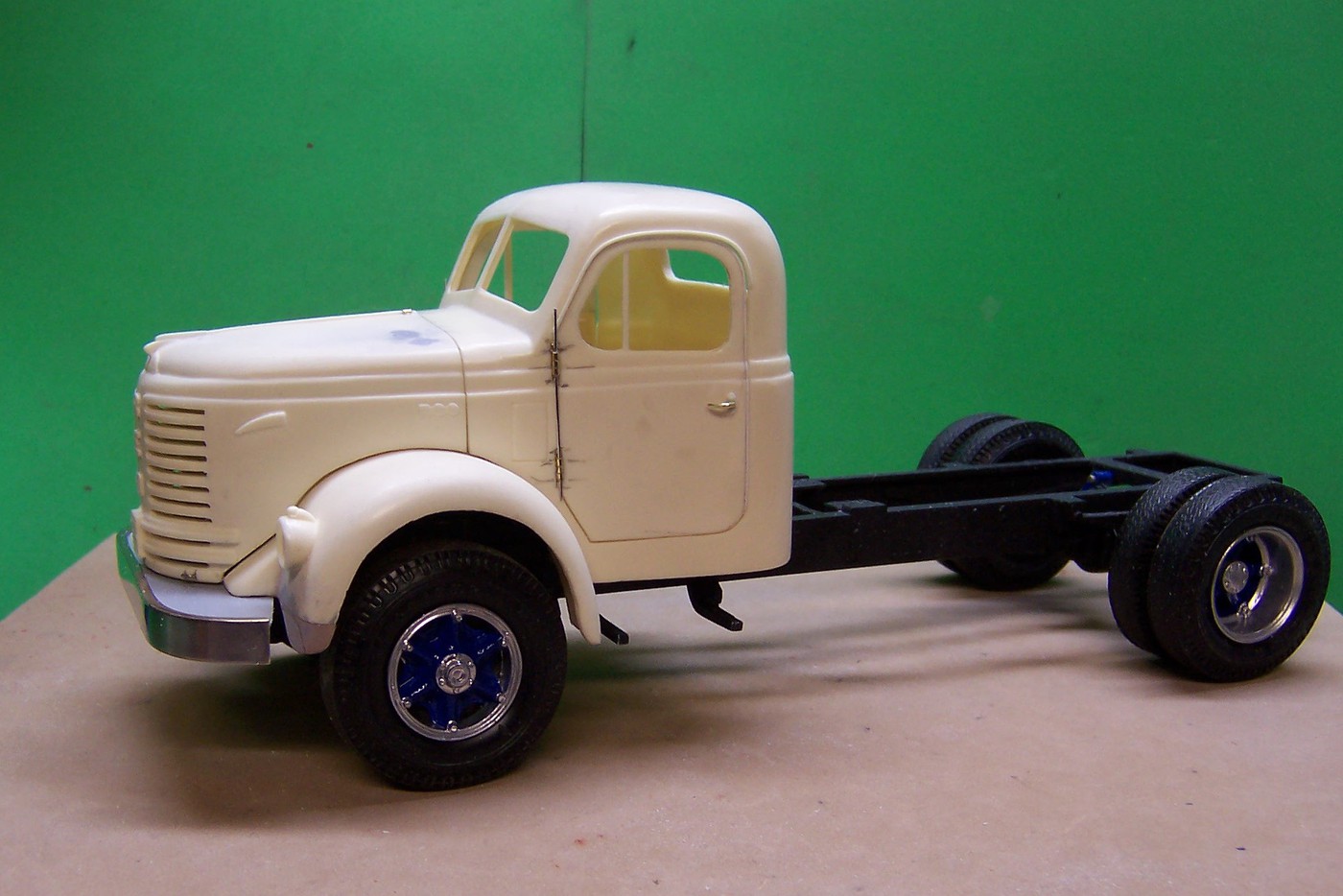 Hosted on Fotki
After the hinges are set the doors need to be shimmed back to fill the door opening. Gaps left by scribing them to open need filling with strips of plastic. Some basic putty work will clean up edges.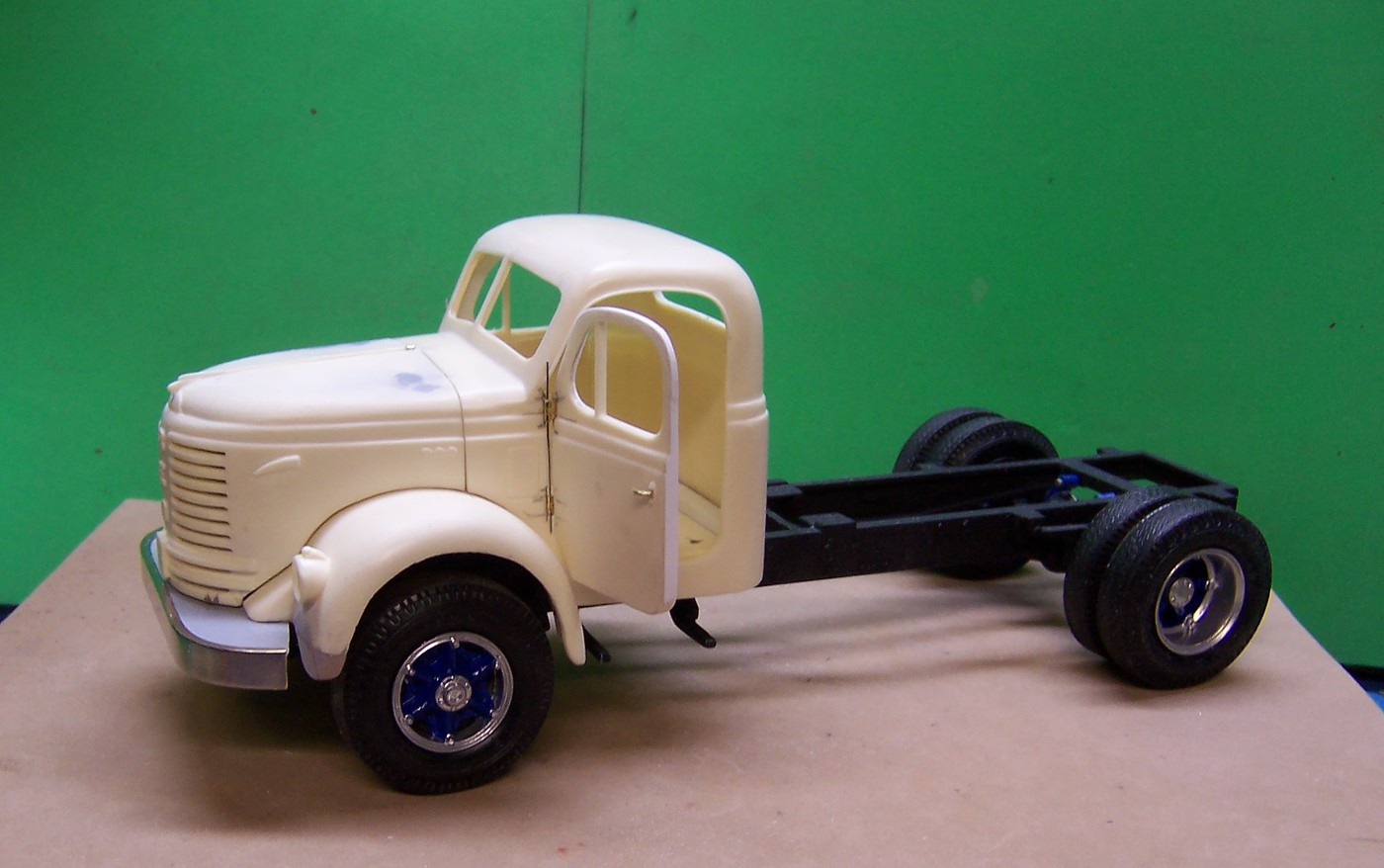 Hosted on Fotki
If you look at the edge of the door the white plastic is visible. It does not always have to go completely around the door to fill the gaps. Just whereever they occur as a result of the scribing process.
With this done I'm moving on to build the body. There is still some cleanup to be done on the doors but they are good for now. The body will consist of plastic sheet stock, quarter sections of round tubing for the corners and some strip stock for the edges of the body panels. There will be doors to cut open in the body as well. I have a generator run by a gas engine that I may install. Photos of the truck suggest that there was one to operate the large flood lights.
Compare the first and last photos and you will notice a difference in the door latches. I broke the one on the drivers door off and then inadvertently swept it up in the scraps that were on the work bench and tossed it in the waste basket. Looking for it was not an option so a new one was made from brass bar stock. 8^ )