Good afternoon guys, here are some progress pics of my '34 Ford fordor project.
It's coming along. I've got most of the frame finished too and the interior is close to paint as well. I sent pics of the painted spoons for my friend David to see if he liked the color or not. Here are some progress pics.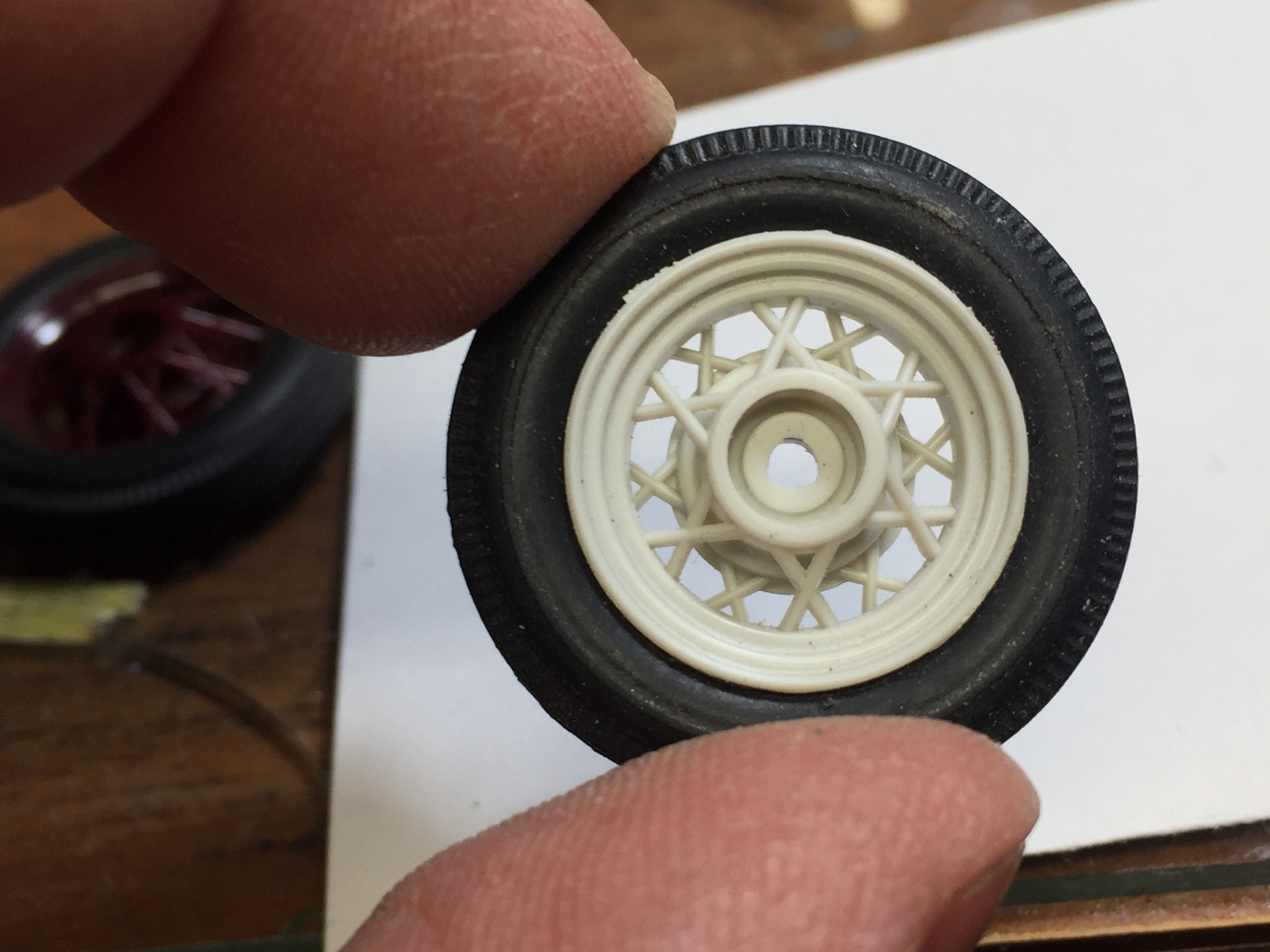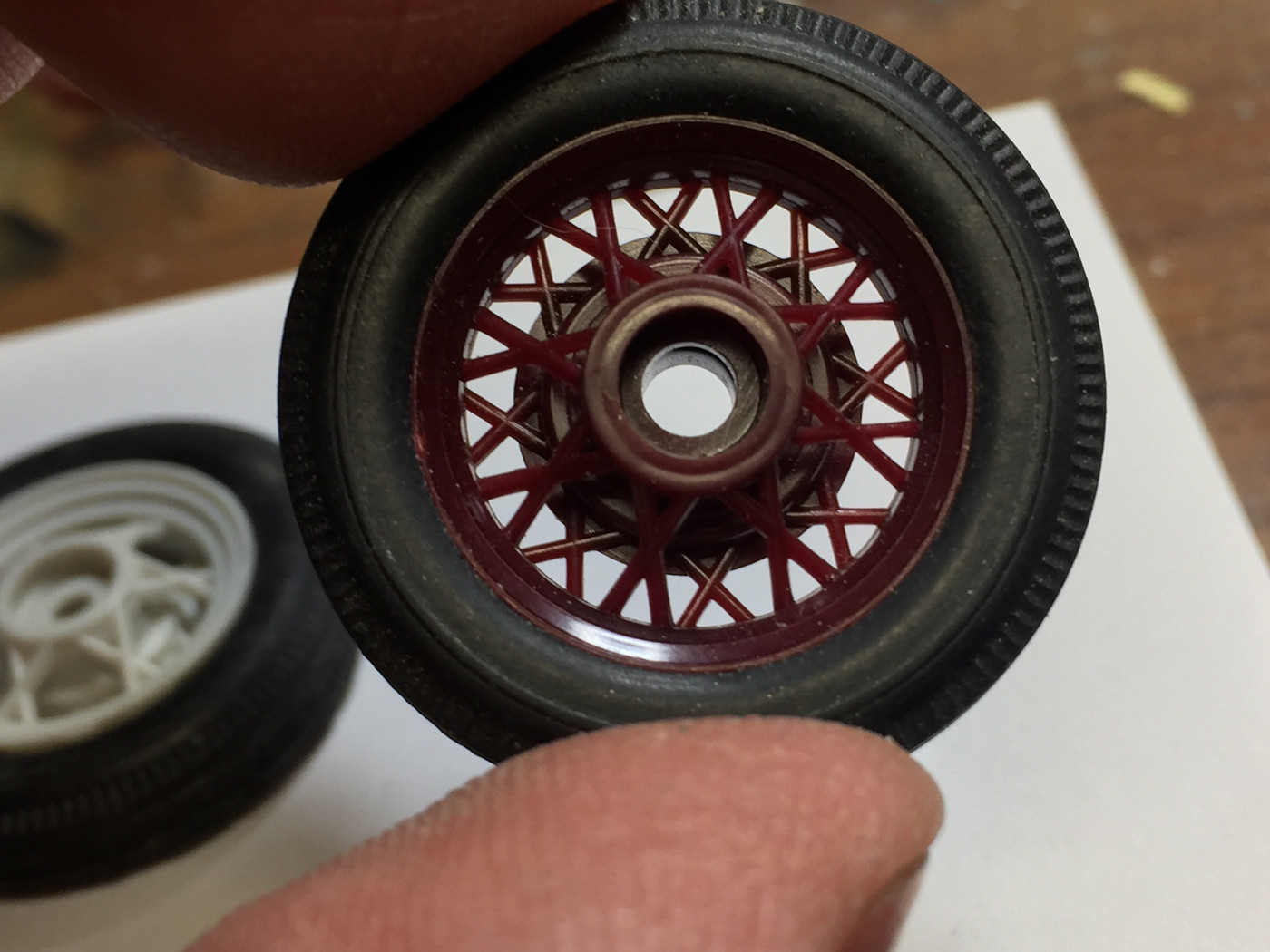 Here are the AMT (top) and original Monogram stock kit wheels, both mounted on the Monogram tires. While neither are perfect, I think the Monogram wheels look more accurate though I'm sure the AMT units would look good once painted. It's a real shame AMT put in those horribly narrow tires - they look really nice but just don't work at all for the '34, maybe for Model A's or even T's, but definitely NOT on this car! I could use about half a dozen sets of these tires - they're just the right size! Does Modelhaus tires make these now?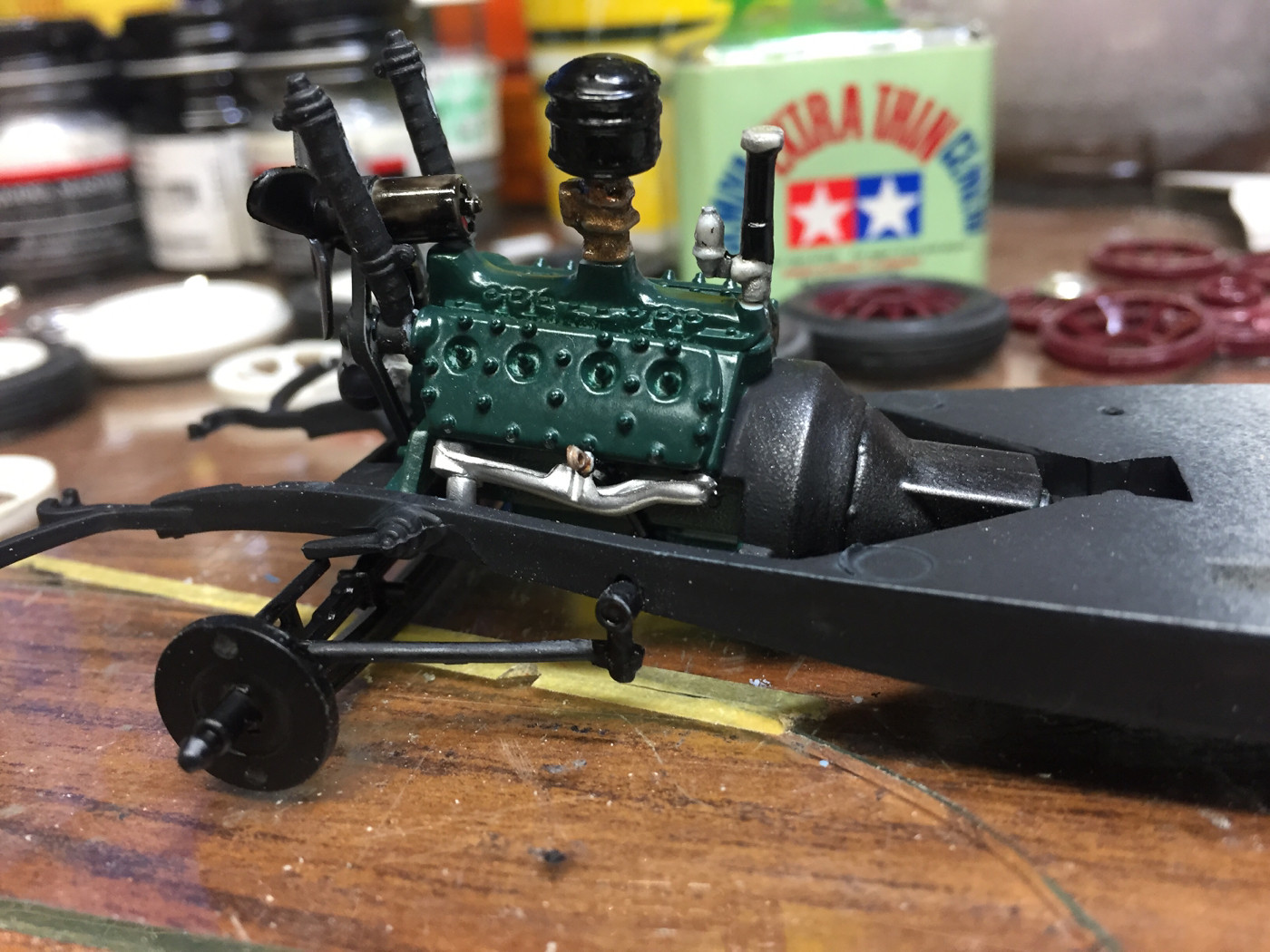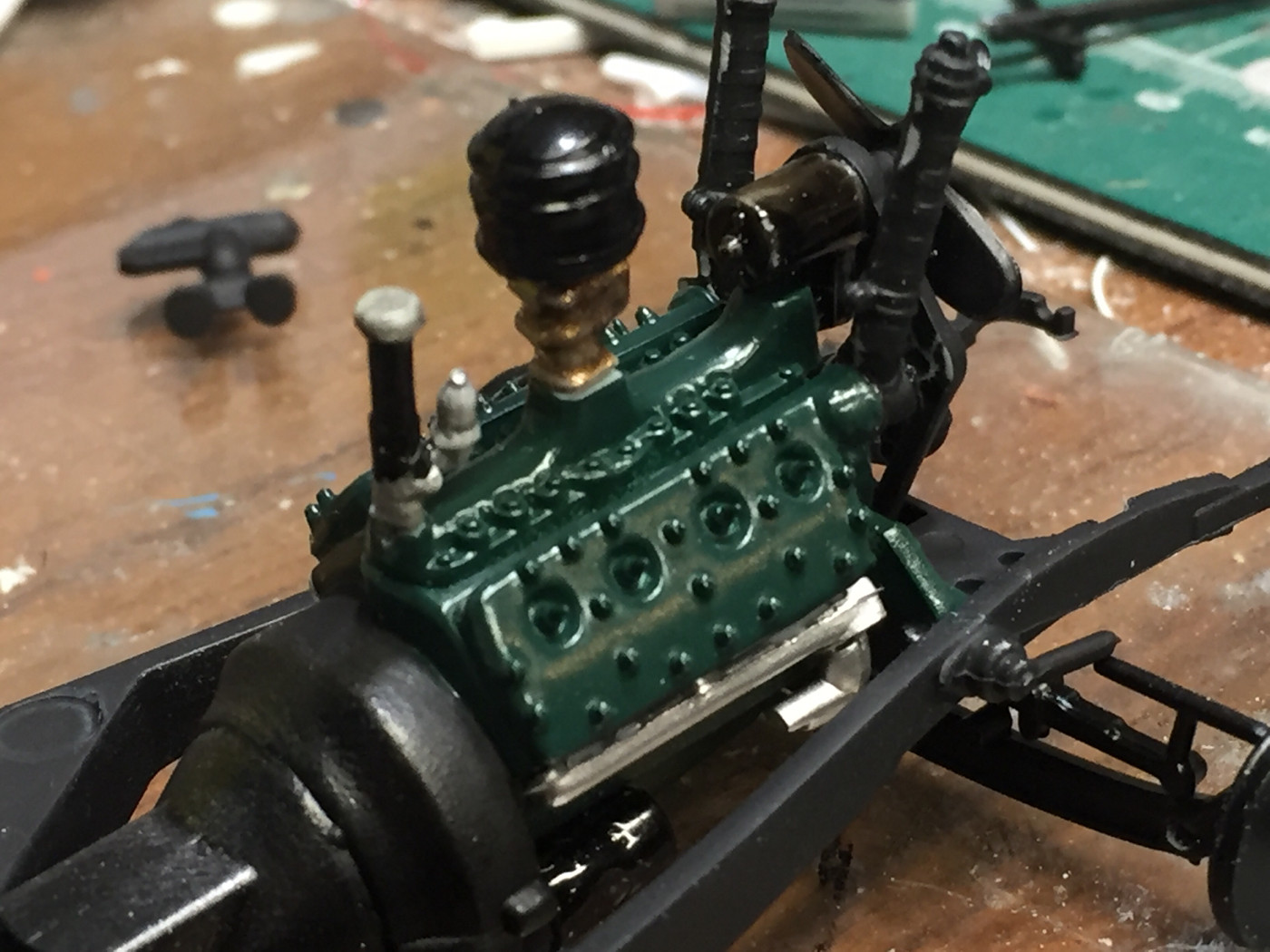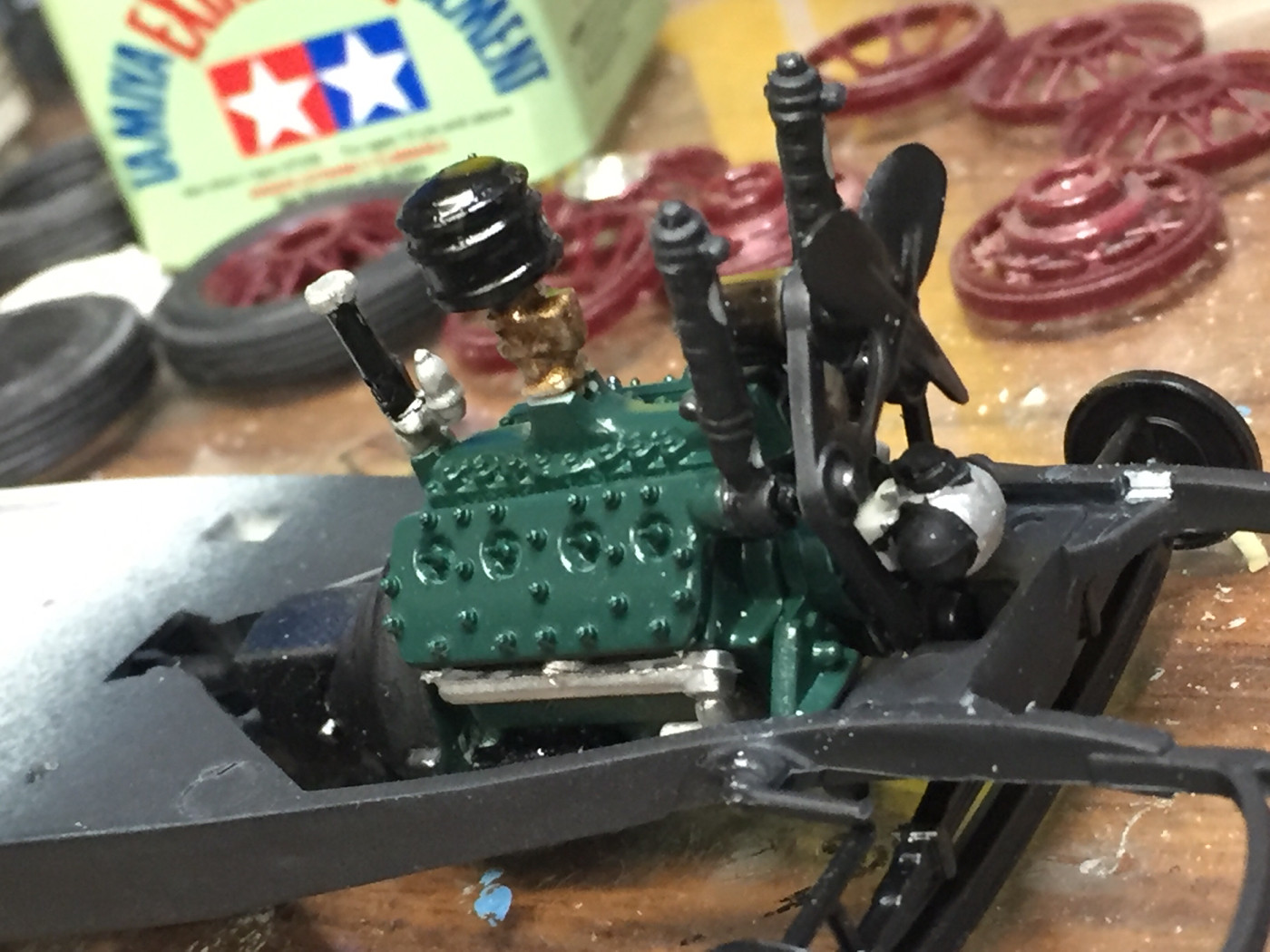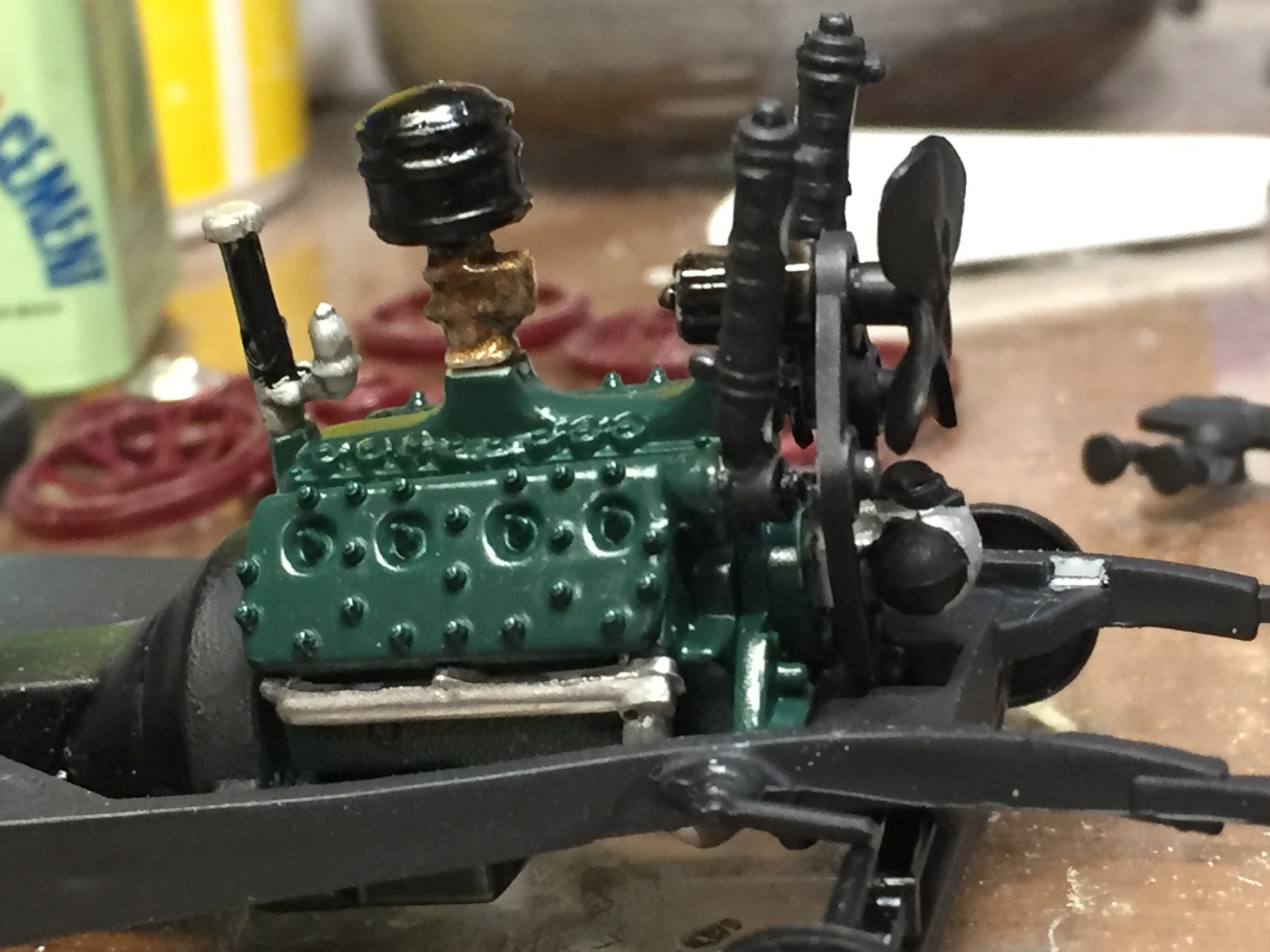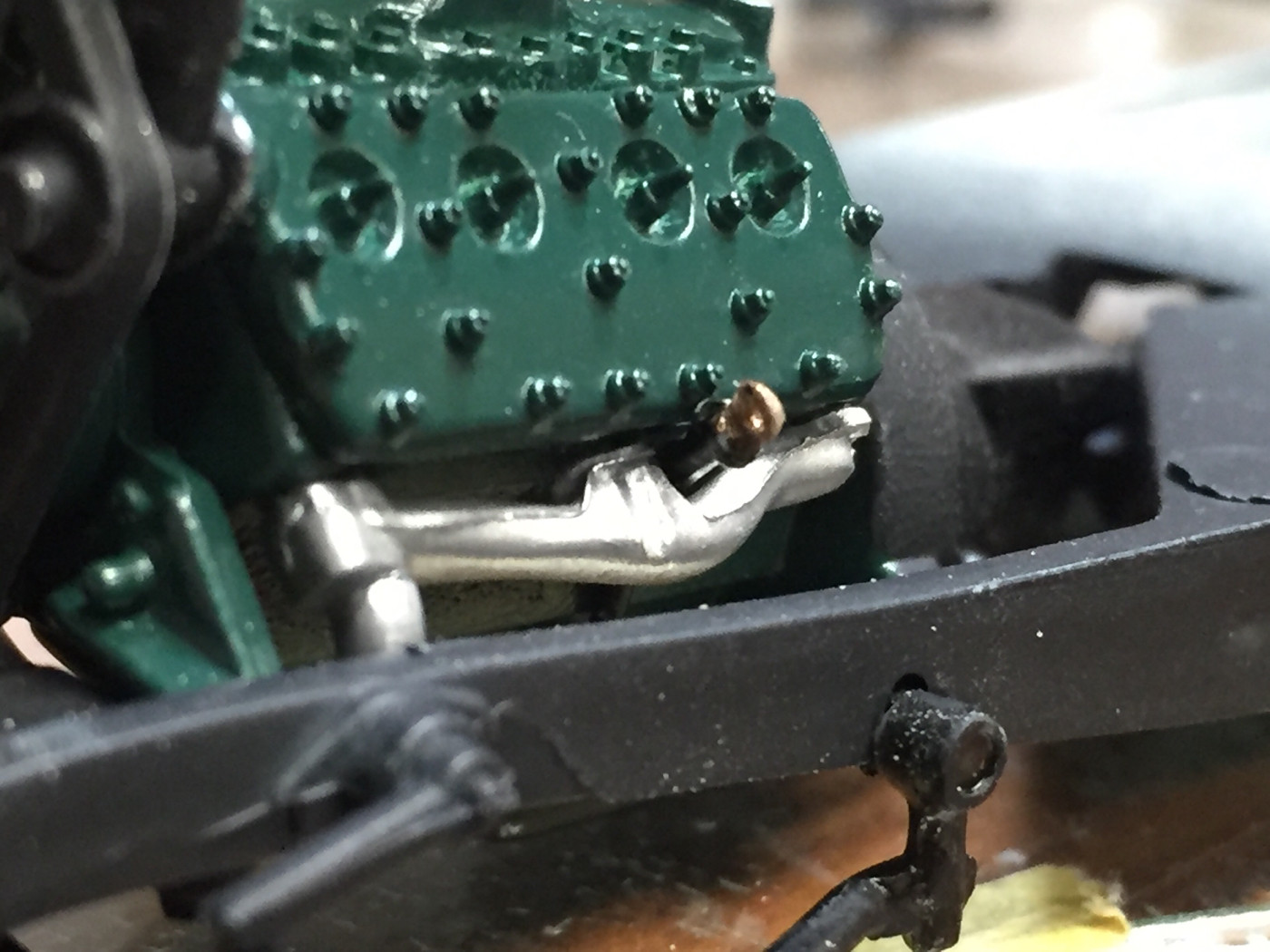 Here is the engine so far. I still have to touch up some spots, paint the hose clamps, and do a bit of wash, but I tried to build and paint it accurately according to the restored cars I could find on the web. I have another fordor resin transkit I'm going to build for myself and I plan to do some wiring on mine.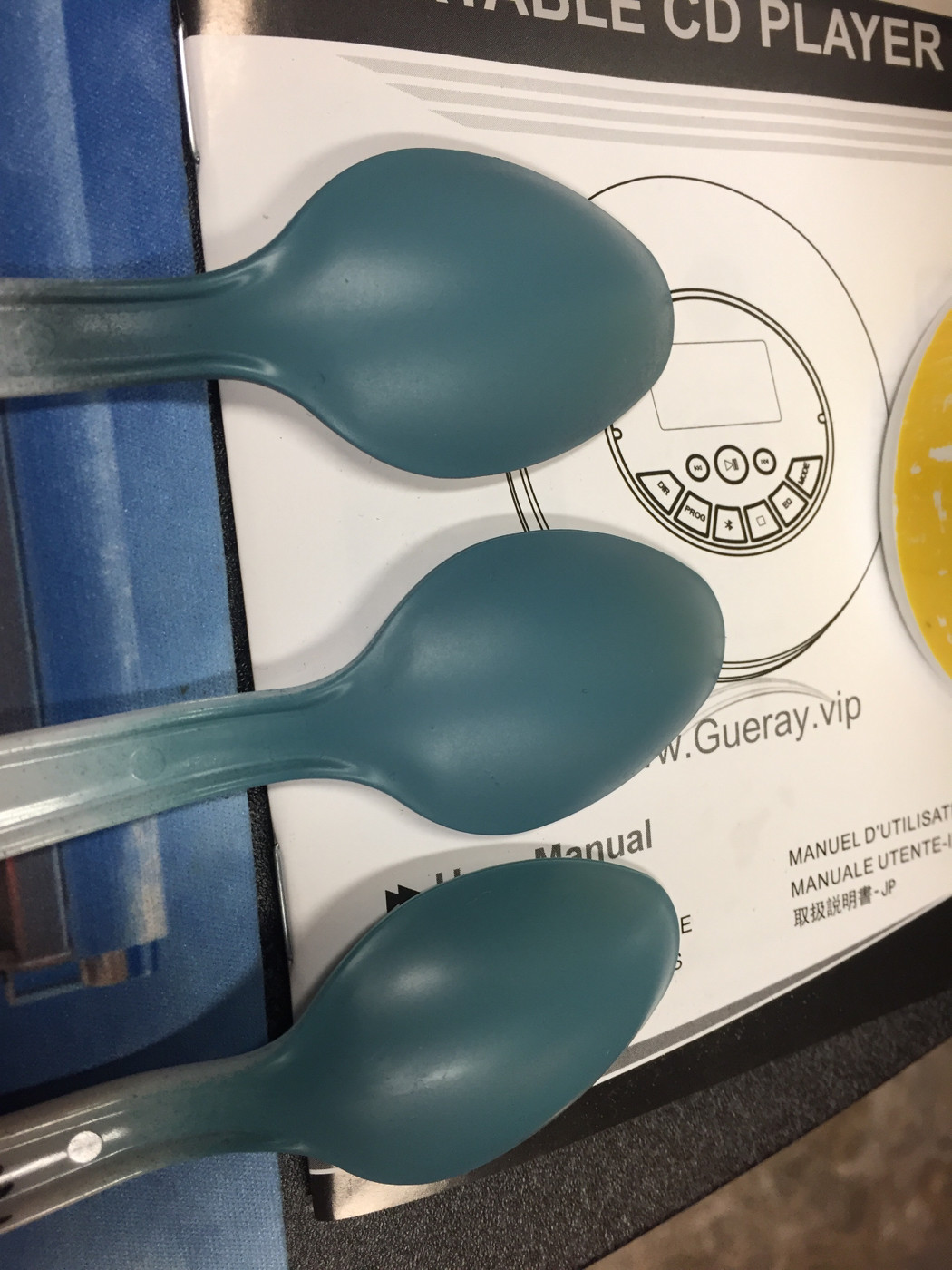 Here is the paint color I was thinking of for the body and fenders. It's Tamiya Intermediate Blue, a WW II US Navy color but I think it would look great on this car. It is a flat so I'd spray it, polish it and spray gloss clear and it should look pretty nice. I'll see what David says. Thanks for looking and have a good rest of your Sunday!
Bob Kremer