OT, kinda. Good Chevrolet genes...*PIC*
I have Grammie, my '68 Caprice wagon, in a storage garage but it's unheated. A couple of weeks ago (when it was 60 degrees), I got her out and put some miles on her to get things lubricated. Checked the battery (new) and the anti-freeze (new, too) to make sure everything was ready for the cold.
It got down to -24 here a couple of nights so I was still kind of fretting about how she was holding up. It's 50 degrees today, so I went over to see how she'd start. I let the warm air in for about 45 minutes while I went through some other stuff, then got in and turned the key.
Cranked right over. It's too messy to drive her right now but I let her sit and idle for a bit.
I was brought up with Chevrolet. My dad's first "good" car was a '35 Chevy sedan he bought just before WWII. We were a Chevy family.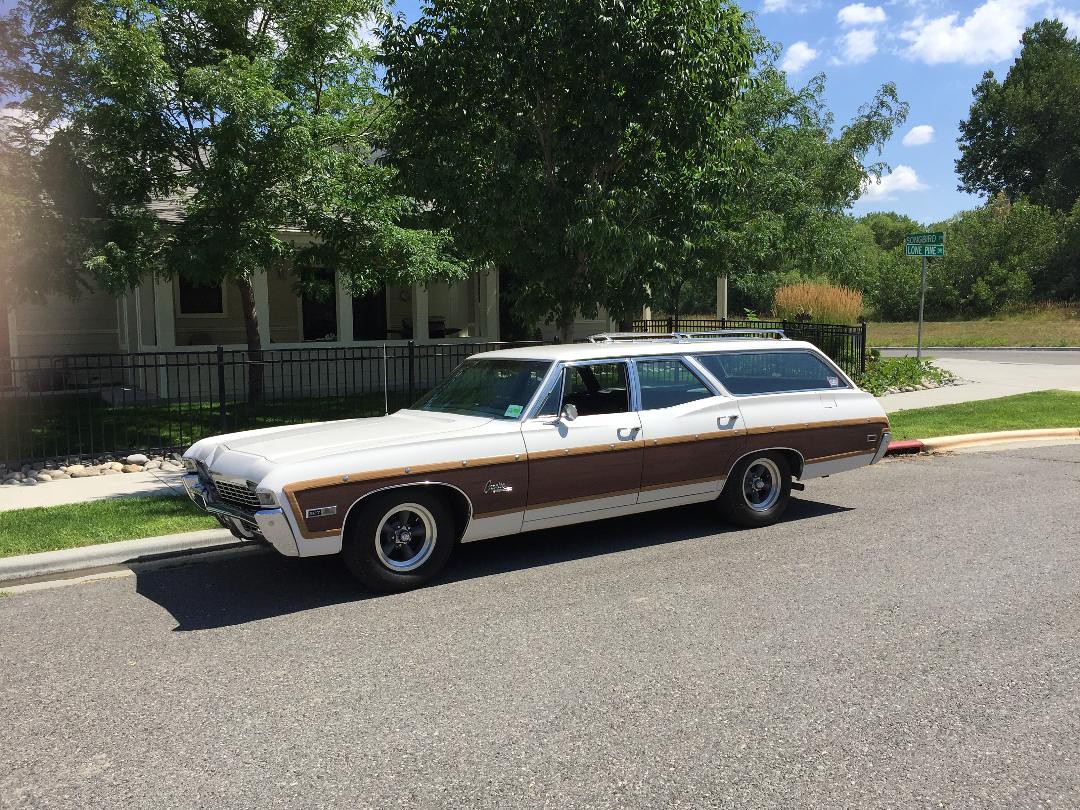 Brought back nice memories.
Terry